Things are still moving along. With Christmas in the picture, I decided to take a few days off to enjoy my children. Now that 2012 is here, there will be little time for R&R. Yet I still was dealing with a few issues.
The shirts are at the printer and will be back the week of January 9th. I am beyond anxious to see how they will turn out. I hope they look okay.
Someone once told me that you can't do everything. I took that advice, contributing a ton of my failures in the past with this business venture to trying to do it all and be a Jill of all trades and a master of none. I decided to relinquish some control and solicit a partner. The part I forgot to do was be a good communicator. There was a bit of a hiccup between her and I regarding expectations and the like. Being that we are friends, I contemplated foregoing the partnership and getting an intern but after much prayer and thought I decided I do need some help. Everything has been ironed out but I will say this to YOU. If you decide to have a business partner please make sure to outline ALL expectations up front. No room for error or lost friendships. I am a very forgiving person so these things are nothing but water under a bridge, but if you are one to hold on to things I say don't partner with a friend. I hope all is well from this point now that everything is out in the open and we can move forward.
I haven't had an opportunity to look into changing the name of the LLC. Well I have had time, I just didn't feel like looking into it. It's these lazy ways that must cease to exist in 2012!
I am getting a bit scared as I get closer to launch. There are still alot of moving parts that are going into this photoshoot..Models, MUA, etc. But this promotional piece was put out. Can you say excited!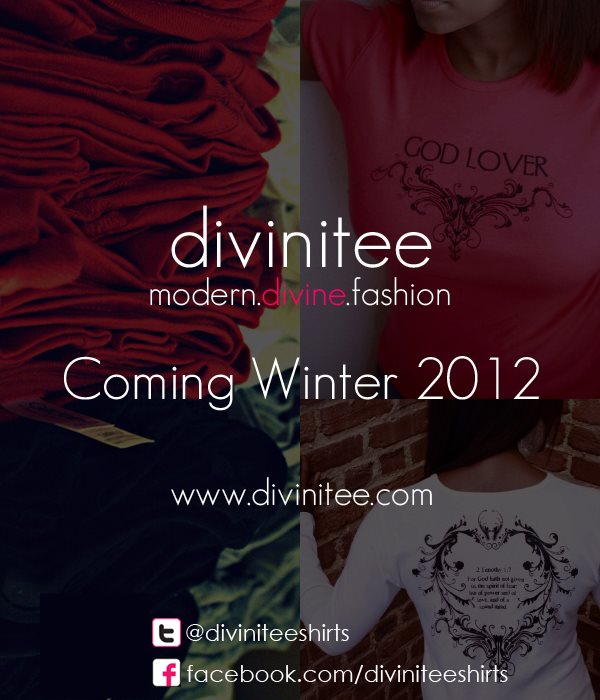 Pray for me. At this point I want to quit. I wonder if this is all even worth it. I have put so much money into this. I'm not really expecting to see a profit for some time but I am trying to psych myself up to be proud of myself for taking a serious stab at this whether it takes me months to sell the first shirt or not. I'm scared. I won't lie.
Where are you in your process of living your dreams? You scurred to?