Hey! The weather is finally breaking and I feel amazing.
I missed out last week because I made a mistake and pushed my cuticles back to far and evidently had a cut and I didn't know it. My finger got infected and was swollen so big I couldn't bend it. Lesson learned. Please make sure you are careful about these things. After a round of antibiotics my finger is back to normal and here I am with a pretty Spring hue.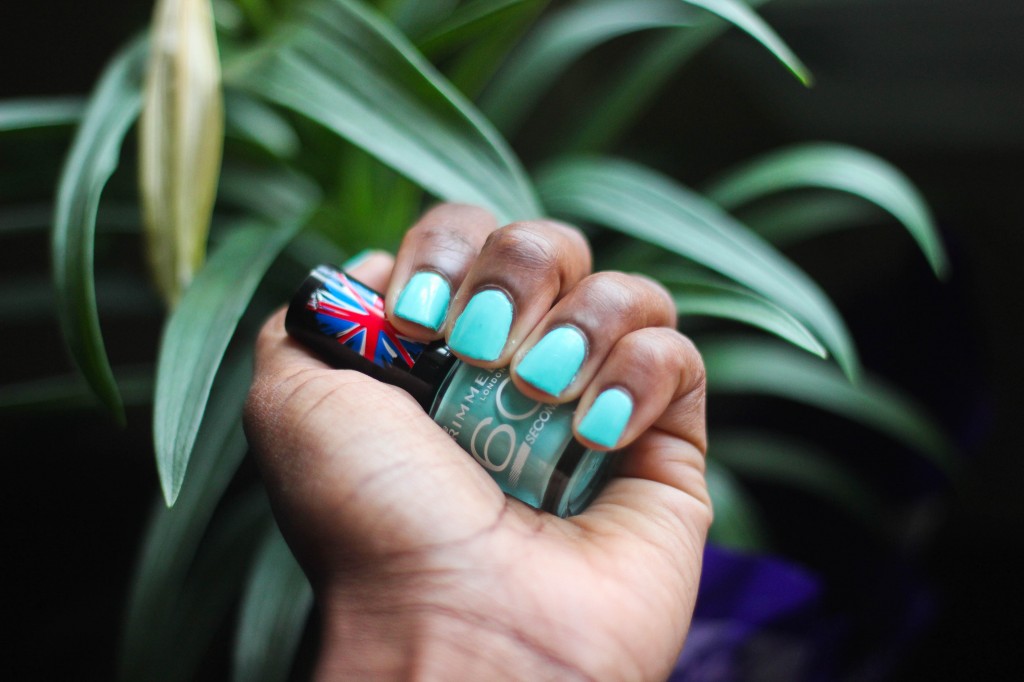 No nail art this week. Just a clean, fresh and fun manicure. I used Rimmel's 60 seconds brand in color 210 Mintilicious. I absolutely love this color. The only complaint I have is I think because it is a quick dry you have to move quickly getting it on your nail or it will turn kind of sticky on you. Most quick dries don't do this but this one did and I wasn't fond of it, but I'll definitely use it again because I love this color.
Time to link up! Can't wait to see what you all come up with.