Consumerism is a real thing. Not that I didn't know but as I watched an influencer the other day do a night routine with no less than seven products that she all linked  while telling someone when they asked that she absolutely needed each of those products every night I started to think am I not doing enough with my skincare.
That's where they get you! You look at these things (and there's nothing wrong with that) but subconsciously it starts to make you think that maybe you aren't doing enough. At this big age, I quickly self corrected and reminded myself that my skincare routine, as rudimentary as it is works FOR ME.
A few have asked about my routine so I'm dishing, but don't expect much as you continue to read. I feel like we don't always get the background before we buy the things that we think will get us to "goals" status  so I'm going to be as transparent as much as I know how on what I do to care for my skin.
Eventually I would like to move to all "clean/non-toxic products". I'll keep you posted on that process as I continue my research, but for now here you go.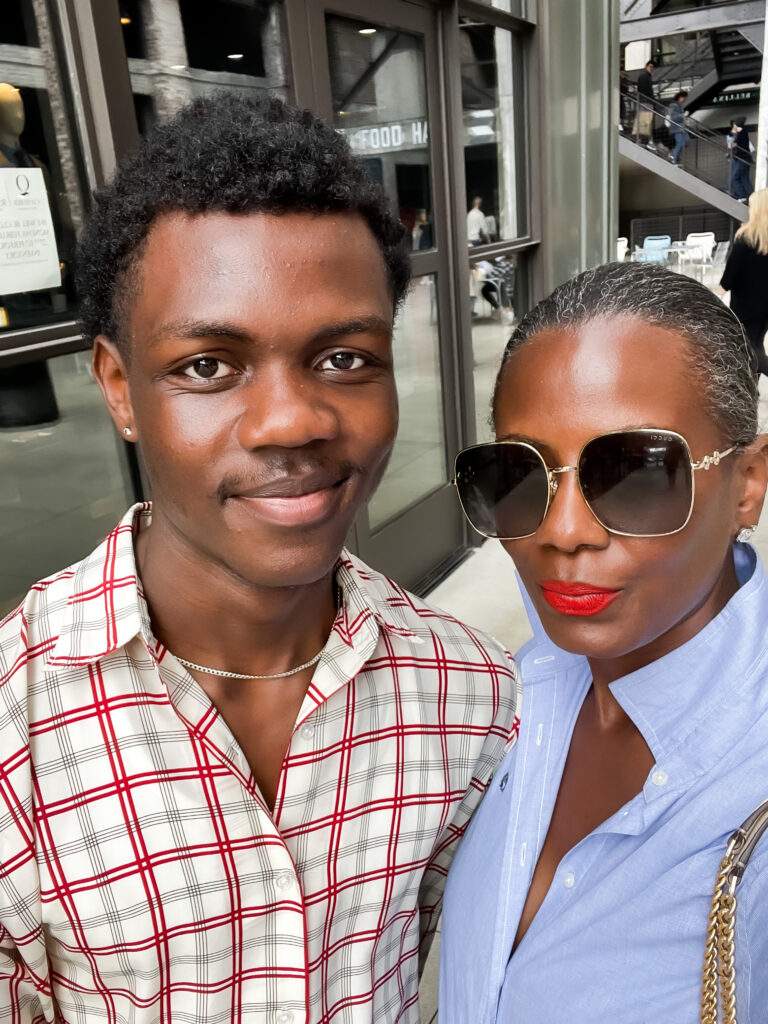 Skin Background
My skin is not sensitive, it borders on combination/dry and I'm not prone to acne.
Historically I have not had an issue with hyperpigmentation except around my mouth
I do not wear makeup very much. Every now and then I'll throw on concealer, or a tinted moisturizer, but foundation, powder and all of the other things I do minimally, at best a few times a year. Lipstick always.
I do not use a retinol, or eye cream ( I probably should)
I rarely use a toner, it's just a part of the routine that I often forget
I do not get any type of botox or any kind of medical grade enhancements. I don't think there is anything wrong with them, it's just not for me. I feel strongly about the gift of aging and what comes with that, I don't feel like any of these things will ever enter my regimen.
My Proactive Rituals
For the past two years, EVERY SINGLE MONTH  I get a facial. I'll repeat, I get a facial EVERY month. That in itself IS the game changer.
I drink at minimum 120 oz of water a day at least 5 days a week. Another game changer
I am consistent. I do a morning and night routine every day. I can count on my hands how many times in the past year I have not done at least one daily.
To even my skin tone, once or twice a week I put a small amount of self tanner for dark/deep tones on my face at night
I wear sunscreen EVERY day.
Products  (these are affiliate links, most from Amazon. I do earn a small commission if you purchase)
Historically I have had no loyalty to cleansers, again I am not acne prone or sensitive so whatever looked decent on the beauty aisle at Marshalls or TJ Maxx is what I rolled with. My aesthetician just told me to stick with a gel cleanser. I'm using one right now by Lacura, it is a little drying for the winter so I'll be moving to a Boscia cleanser that I grabbed a few months ago, fell in love with, couldn't find it again no matter how many Marshalls/TJ Maxx stores I visited. I am now going to break down and pay full price for it. It was that good.
The red lipstick combo that I wear doesn't budge. ( Maybelline Matte Ink Dancer layered with Fenty Uncensored). I have to use a cleansing makeup balm to get it off cause otherwise it won't come off! I use this Neutrogena Makeup Melting Cleansing Balm
The Boscia Purifying Gel cleanser I plan to add as an old faithful to my regimen.
This is the Advanced MD hyaluronic acid that I use morning and night (Another Marshalls beauty aisle find that I fell in love with)
I swear by this Rose Hip oil from the Ordinary.
I use this Naturium Dew-Glow moisturizer SPF 50 sunscreen. It doesn't leave a white cast on my dark skin. I love the dewy glow that it leaves, this also doubles as my day time moisturizer.
I use this Ordinary BHA AHA 2% Peeling Solution  when my skin feels scaly and dry. I don't use this on a schedule, only when I feel like my skin needs it. ( READ the instructions, people either love or hate this)
I use this Dermalogica Daily Microfoliant  twice weekly
I use this Jergens Natural Glow Healthy Complexion (deep tone) self tanner on my face once or twice a week…sometimes less frequently. It has tremendously evened my skin tone
I don't really use toner, but I do like this Glycolic Toner from the Ordinary
And I smear good ol' Vaseline.
Now that we have that out of the way, here's my morning, night, and weekly routines.
Morning:
I do not wash my face with cleanser in the morning. I wet my washcloth (the rough white ones from Walmart, acts like a gentle exfoliant) with hot water and wash my face old school style.
I add a drop of the hyaluronic acid to my forehead and both cheeks. I pat in, let dry down then add my sunscreen.
Night:
I use my cleanser, pat my face dry
I add three drops total of the hyaluronic acid, one to my forehead and one on each cheek, pat in, let dry.
I add three drops of the rose hip oil in the same fashion as above
Smear on vaseline.
Weekly:
I exfoliate my skin twice a week on Sunday and Wednesday with the Dermalogica daily microfoliant. This paired with warm water feels so good to your skin
There are times when my skin feels like it needs a little extra, if it does I use the Ordinary exfoliant, but that is far and few between
That's it!