These days the simplest things carry the most weight… like enjoying an egg that you didn't forget was boiling, that then exploded on the kitchen ceiling, leaving the house smelling like roasted, rotten egg for like a week.
I've done this…more than once.
A while back I took to my Instagram Stories for some tips on how to boil an egg, and I got a lot of suggestions and used them with decent results. Then one day I came across an egg rack that goes in the Instant Pot. Changed my life.
I absolutely love boiled eggs, not sure why, but it doesn't help that they are a good source of protein, and since I'm trying to cut back on the unnecessary snacking they've become a staple for breakfast, and I'll also cut some up in my lunch salads.
I won't keep you, here are instructions on how to boil an egg in an Instant Pot.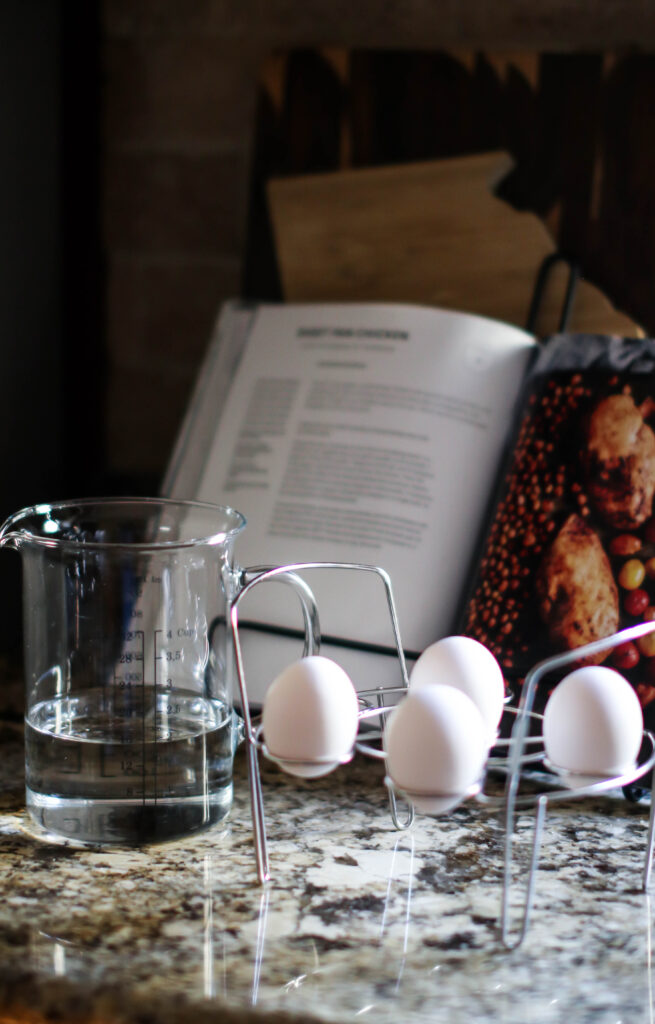 An Instant Pot (affiliate link)
An egg rack (affiliate link)
2 cups of water
4-6 Eggs
Instructions:
Pour water into the Instant Pot and insert the rack
Place your eggs onto the rack ( I usually make 6 on Sunday to last me until Wednesday and then make another batch on Wednesday for the remainder of the week.)
Put the top on the Instant Pot making sure that you have the nozzle to "seal"
Use the "manual" feature on the Instant Pot and set the time to 8 minutes.
Once finished, carefully release the pressure
Place warm eggs into cold water for about 5 minutes
Remove and store in the refrigerator