My Mama's homemade breakfast potatoes used to be on POINT! or as the young folk say on FLEEK! I've mentioned before that she loved herself some potatoes and I vividly remember waking to the smell of potatoes and toast on Sunday mornings before church and this Sunday while I was making pancakes for breakfast I thought about my mother and her potatoes.
Lucky for me she left behind three enormous notebooks full of recipes and after searching a little I found a recipe for her homemade breakfast potatoes and went for it.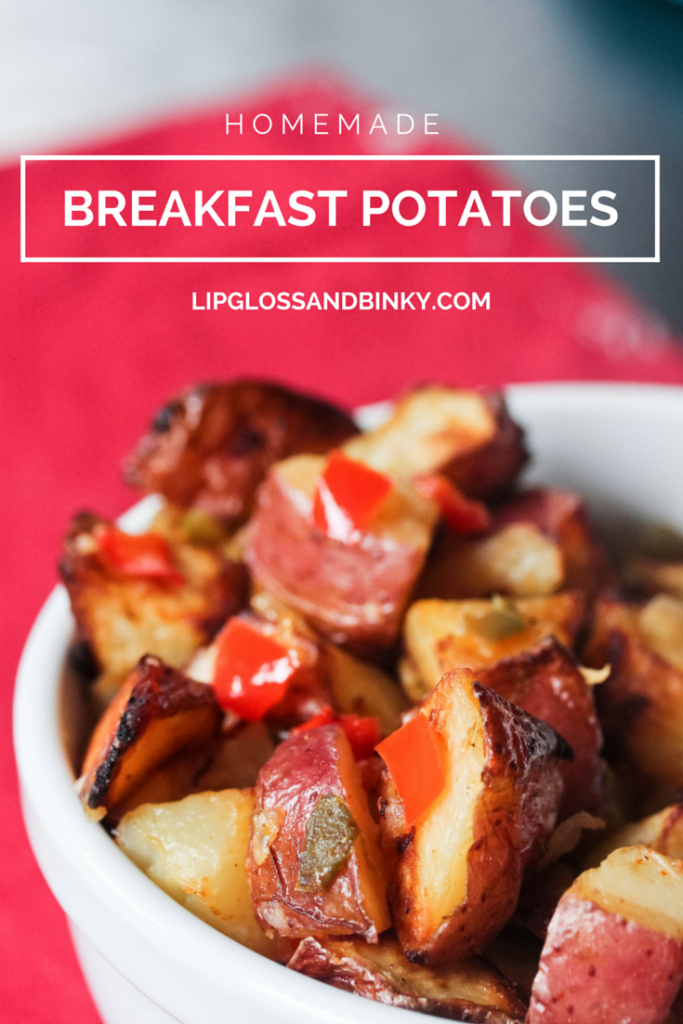 Just so happened I had a few red potatoes that were starting to grow buds so I couldn't have come up with a better time to give this a go.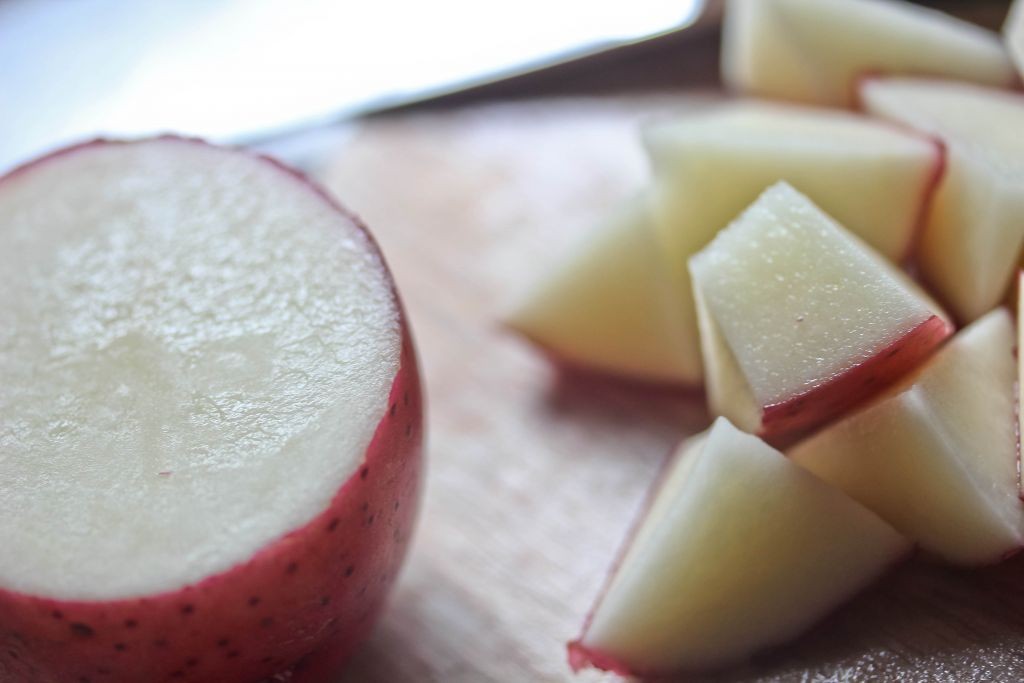 Ingredients were simple. Potatoes, red and green bell pepper, olive oil, cayenne pepper, salt and pepper and garlic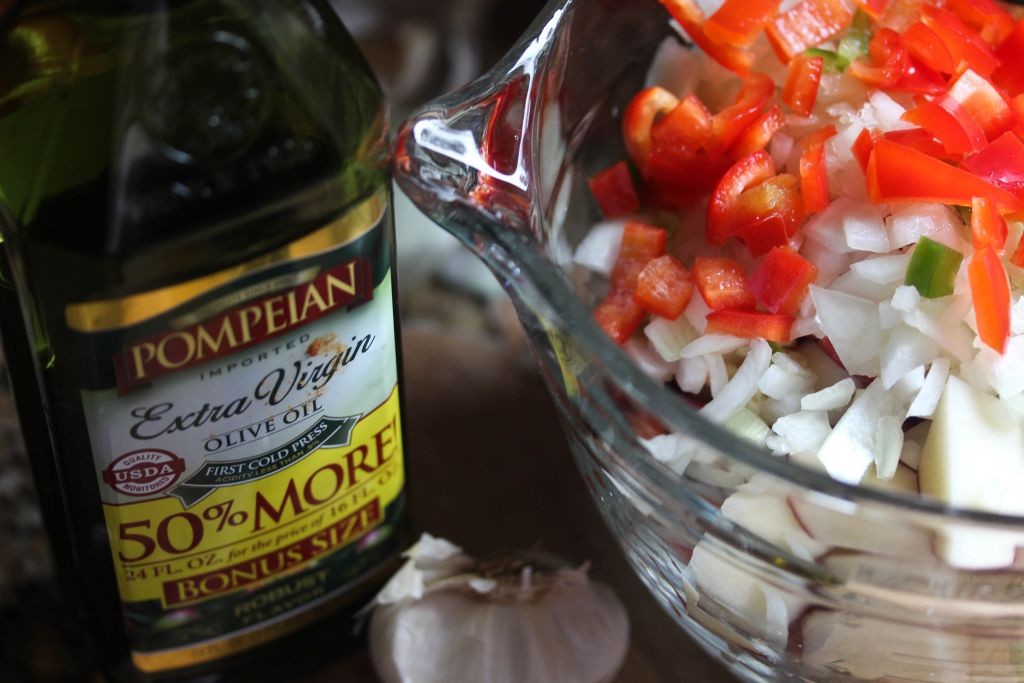 After mixing together and before putting in the oven the smell was glorious. Olive oil and garlic give off the best aroma to me.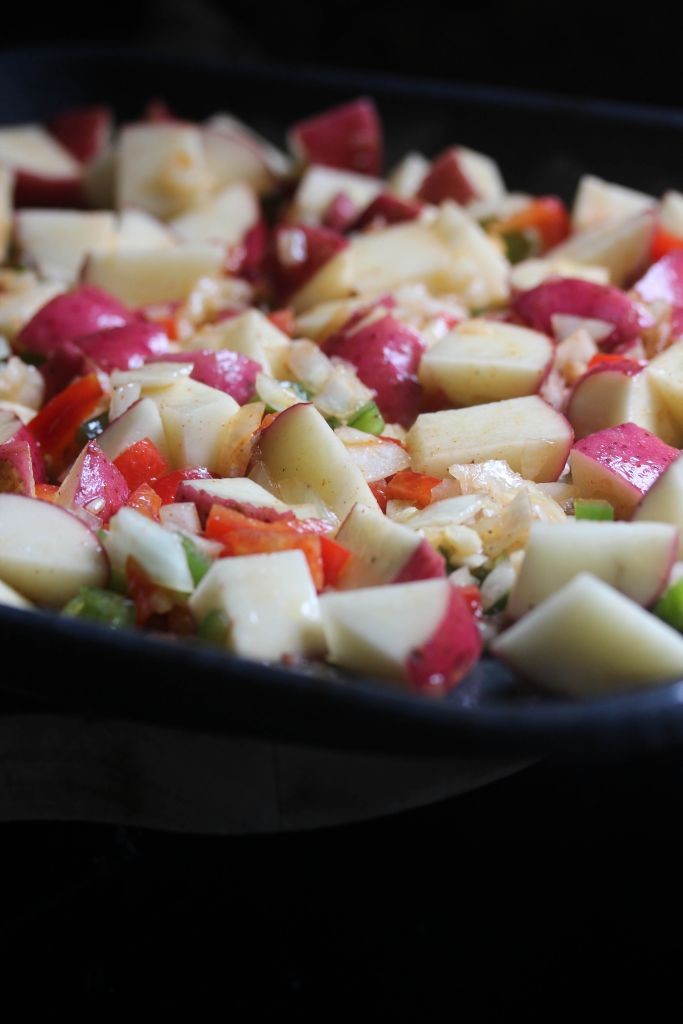 The potatoes bake for about 45 minutes total but you have to flip every 10 minutes and in the last 20 minutes you turn the heat up to really get them crisp and golden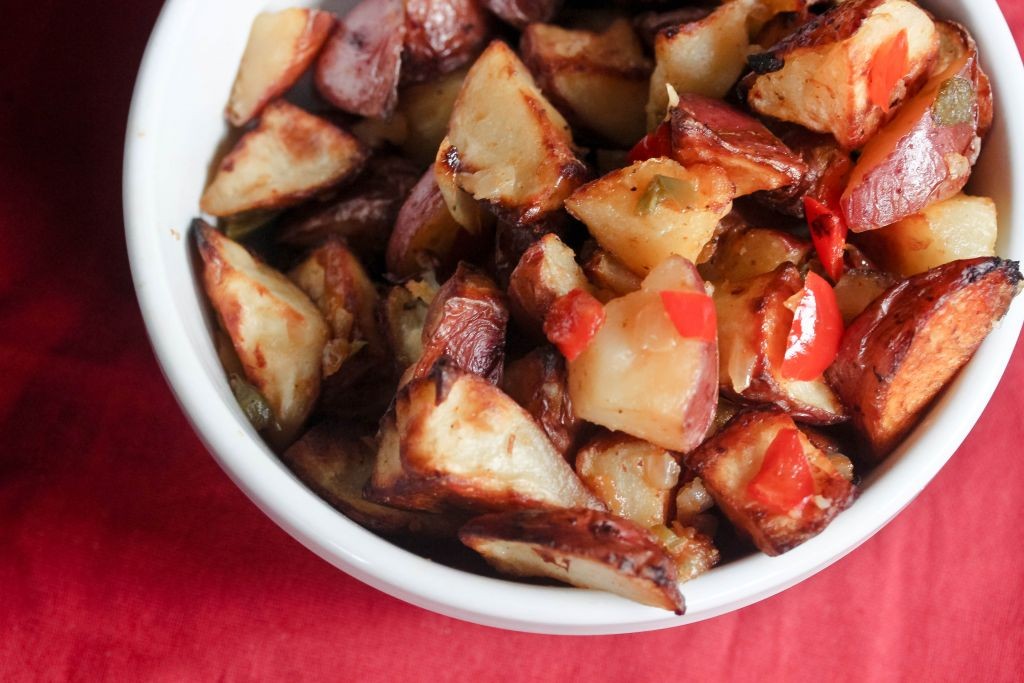 Ingredients
5  red potatoes cut into medium sized chunks
2 cloves of minced garlic
1/2 onion roughly chopped
1 green bell pepper roughly chopped
1 red bell pepper roughly chopped
2 Tbsp olive oil
2 Tbsp melted butter
1/2 tsp seasoned salt
salt and pepper
Instructions
Preheat oven to 425
Combine all of the ingredients into a large bowl and toss well, making sure the potatoes are well covered in olive oil
Place mixture on rimmed baking sheet in a flat layer
Bake for 25 minutes flipping after about 10 minutes
Turn oven up to 500 and back for an additional 20 minutes. Flipping again after 10 minutes.
Linking Up With: