It's that time of year, where we are getting rid of the old to make room for the new and getting our spaces in order. Just like most resolutions, our spaces don't stay tidy past the first month if we don't put the proper storage solutions in place. The saying that everything needs a home is so true and it really takes time to evaluate what you have and how you need it to work for you when planning how to effectively organize your space.
Areas like closets need a little more planning, however it seems the simplest things create the most mess if not corralled, like towels, soap, toilet paper and all of the things we just toss under the sink or in a drawer. This list of 10 stylish and affordable organizing solutions will organize anything from your toilet paper to your spices. These everyday home organizing  solutions will make your space functional and fly.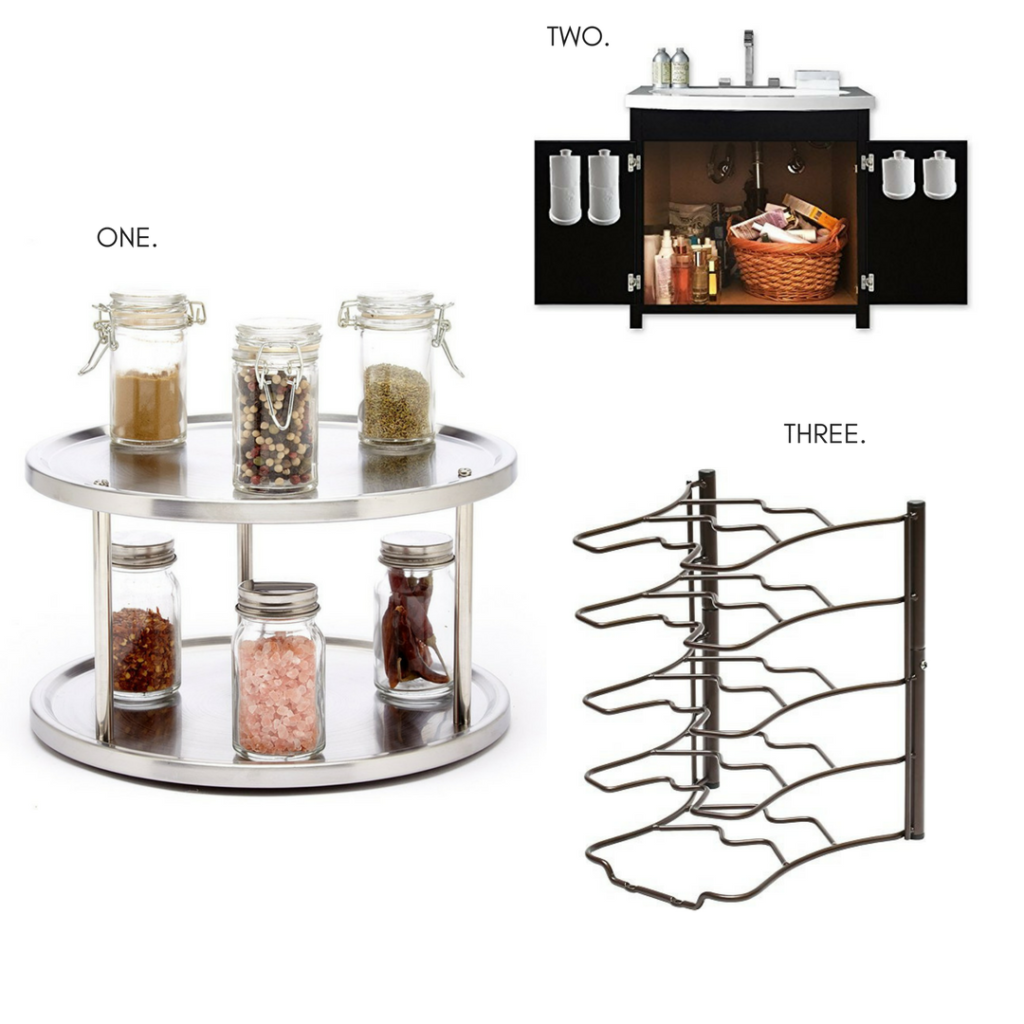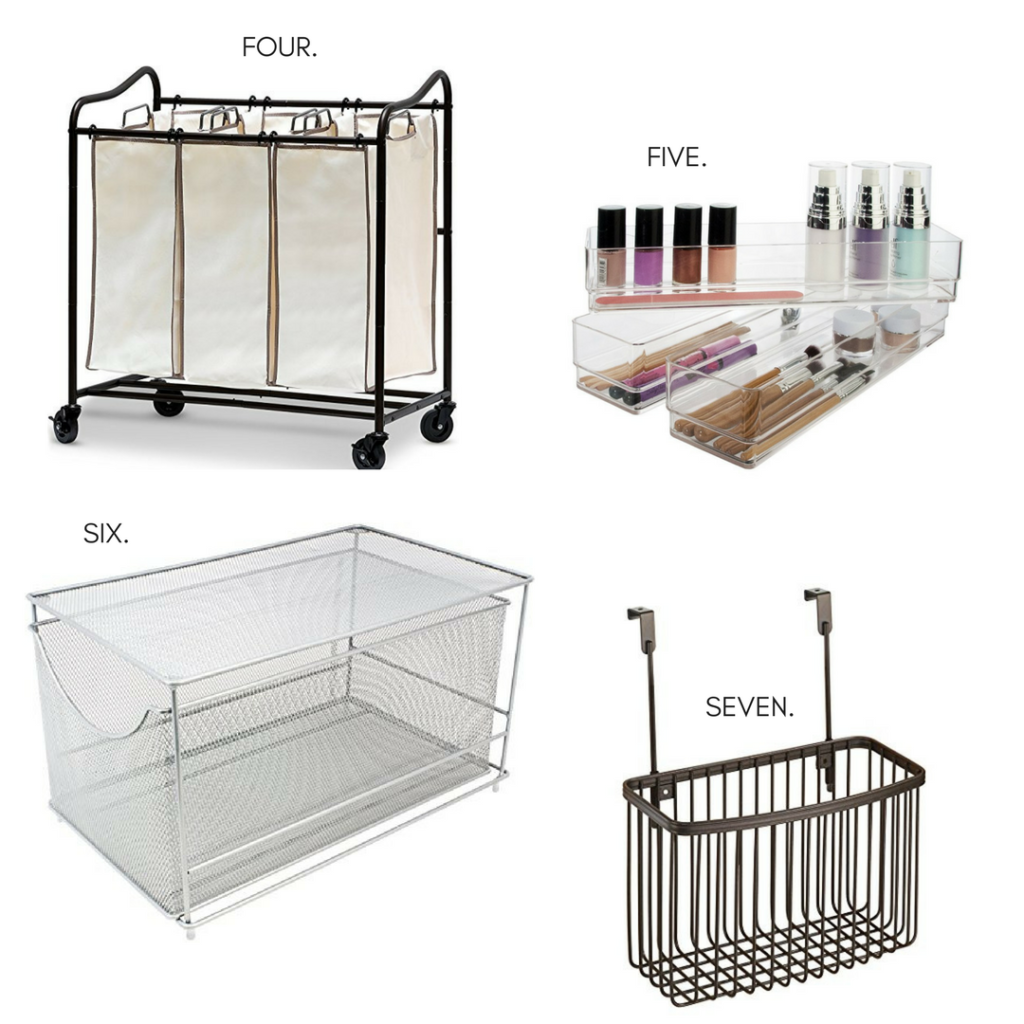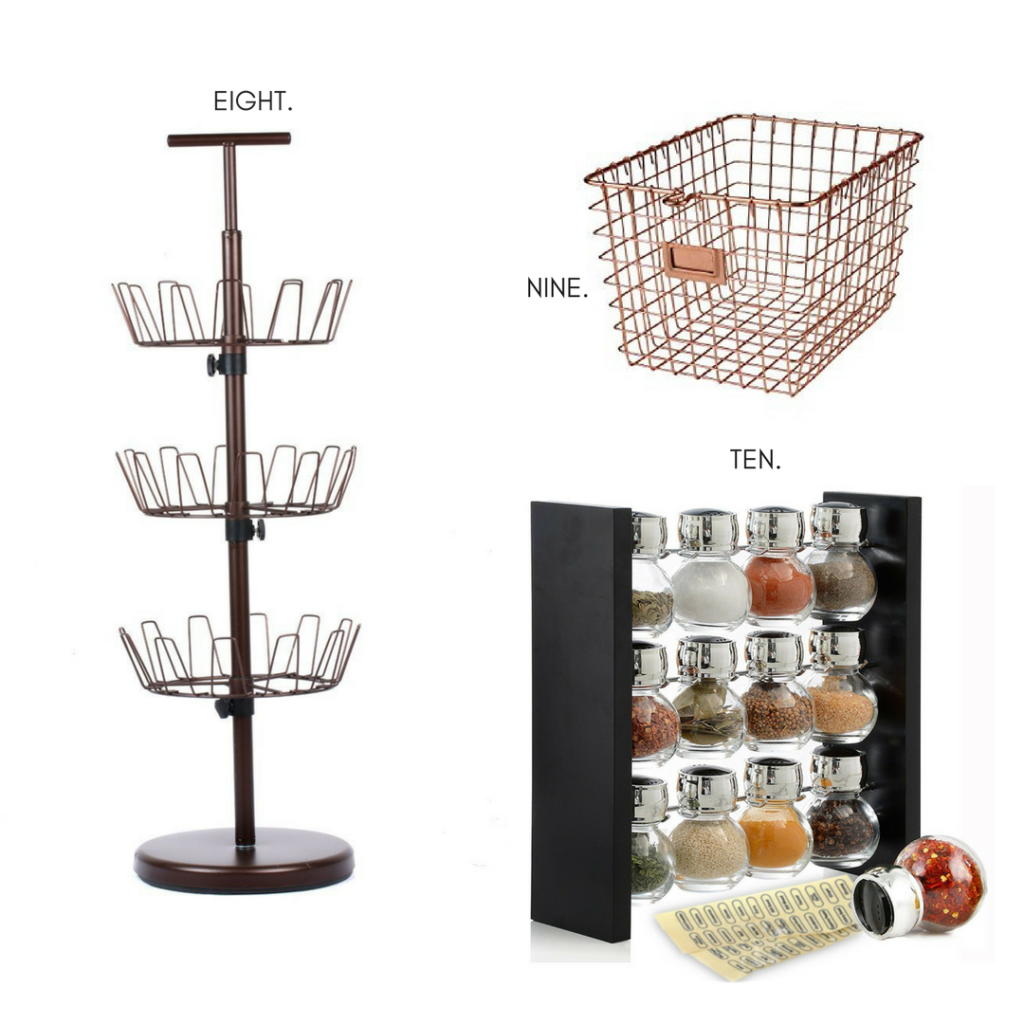 ONE.  
Two tier multipurpose lazy susan $12.99
TWO. Spare toilet paper holder $9.99
THREE. Pan Organizer $16.87
FOUR. Laundry Sorter $37.87
FIVE. Set of 6 Acrylic Drawer Organizers $15.99
SIX. Under Cabinet Drawer Organizer $20.99
SEVEN. Over the Cabinet Storage Basket $14.99
EIGHT. Revolving Shoe Organizer $27.99
NINE. Small Copper Storage Basket $16.47
TEN. Wood Herb and Spice Rack with Glass Bottles $22.99
All of these items are found on Amazon and are affiliate links. Simply put if you purchase an item I make a few coins to keep things running around here!
SaveSaveSaveSaveSaveSave