There is nothing like entering  the last year of your 30s to get you thinking about responsible spending, investments and retirement goals. I'm there. There are few frivolous dollars that I part with  that aren't scrutinized for necessity over desire.  I've always employed the high | low wardrobe method and over the years I have come to appreciate a good deal.
As we peruse the internet and Instagram it is so easy to compare what we don't have or feel some kind of way about not being able to afford that bag or those shoes. I mean, I can't be the only one who has clicked one of those affiliate links ready to buy and that basic item  was like $500.
I can never stress enough that good style doesn't have to cost a fortune, if you are down for  a good romp with the sale rack, and the thrift or consignment store looking put together can be very affordable. Let's never forget that time is money and searching for a deal takes time so sometimes you have to take that into consideration when bargain hunting.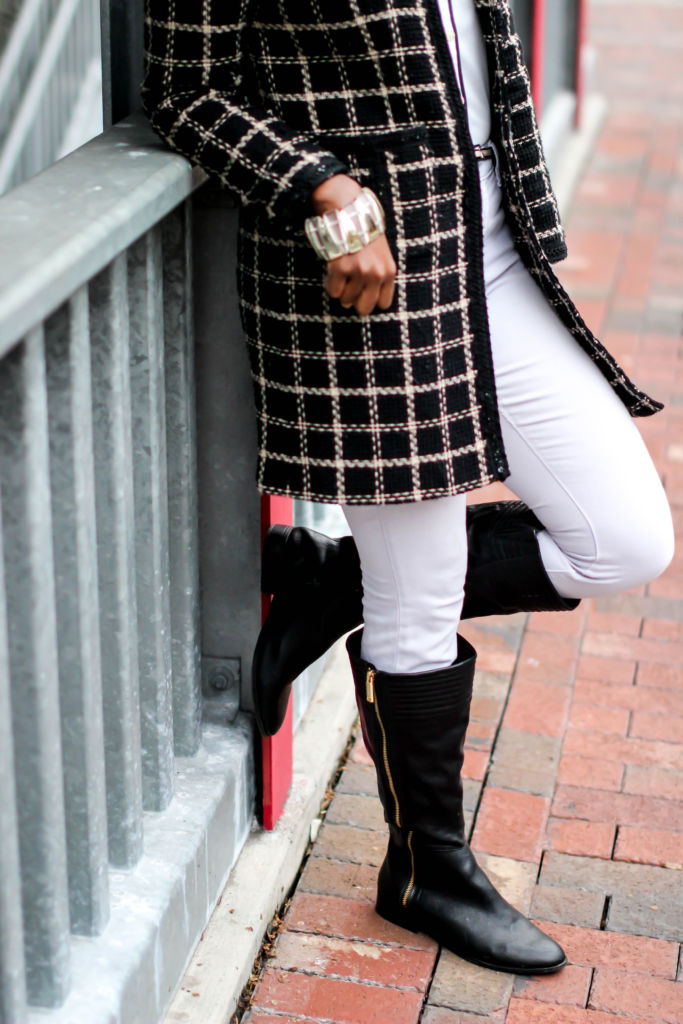 When it comes to building a High | Low wardrobe here are a few tips and tricks to consider:
The low in High | Low should never be confused with low quality. I've come across a $20 shirt in a trendy store and a marked down $75 shirt for $20. Fabric quality matters. I love my trendy items but I refuse to spend more than $20 on them because they will be marked down to nothing at the end of the season and won't hold up long enough to help  build a sustainable wardrobe.
Splurge on the basics. I will spend money for a good oxford, blazer or classic shoes. These are the things that build wardrobes.
Don't be afraid of thrift and consignment stores. Also peruse online sites where people resell their high quality goods. I'll admit they can be intimidating at first. However, once you find your steal of a deal you'll be hooked. It's a thrill like no other.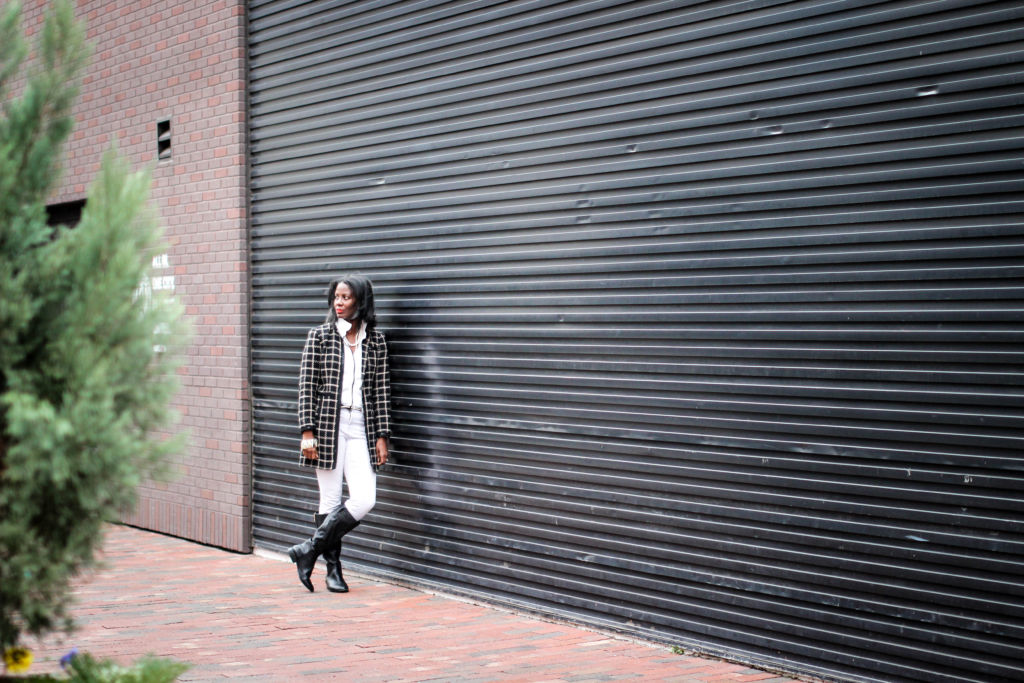 No matter how cheap it is if you are unsure leave it. It's wasted money that could be put toward something you really want or need.
Make a list of what you need and search for those items first. If you do it the other way around you will have a closet full of things you don't need.
Pick a neutral palette….or not. If you notice my wardrobe is very void of color, this jacket was a push, but at $5 I didn't care. I wear lots of black white and gray so building an interchangeable wardrobe comes easy for me. If I loved color I would keep my basics neutral and bring in pops of color elsewhere while building up my basics.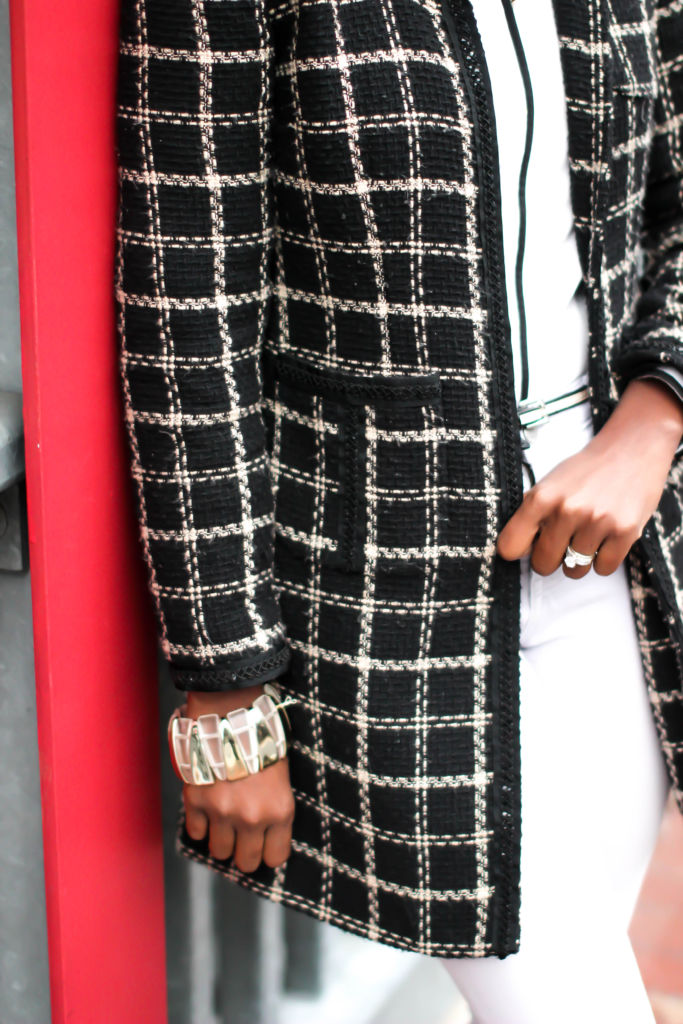 Jacket | Thrifted  Jeans | Gap  Blouse | Banana Republic Outlet  Boots | Target Bracelet | Thrifted Belt | Nine West
Are you down for the discount hunt or would rather pay full price and be done with it?
SaveSave
SaveSave
SaveSave
SaveSaveSaveSave
SaveSave
SaveSave
SaveSave
SaveSave
SaveSave
SaveSave
SaveSave
SaveSaveSaveSave
SaveSave
SaveSave
SaveSave
SaveSave