I can't wait for the day when my Sundays become free again so I can peruse the aisles of my local thrift and consignment shops. Thrifting is soothing for me and I have gotten away from it in the last year or so but seeing as how I purged and never replaced many of my staples I might want to get back on that bandwagon.
Thrifting for me is like that thing you do and then you stop doing it, and then you stumble back on it again and can't remember why you ever stopped. Last weekend's brief trip to the thrift store made me fall in love all over again. Something about this new dust allergy that I've developed in my  late thirties is likely to have me carrying a dust mask  but I shall not be stopped on my quest for a one of a kind cheap find.
Any other thrifters in the house might be able to relate to folks telling you how cute an item is and when you casually mention you picked it up from a thrift store their response is followed with a "I could never wear someone else's clothes, or thrifting isn't for me." My response is usually in the tune of:
"Great, that's why you don't have to. Do as you like. Everything ain't for everybody. Thanks for letting me know so I don't invite you to go with me."
Last weekend I picked up this orange and white checkered trench coat. I was on the fence about it, even did a Instagram Stories poll and the general consensus was get the jacket. I am happy to add this number to my growing trench coat collection. It was the only item I picked up, and it was $4. I've long moved away from just buying things. I want timeless pieces only, not a closet full of things I won't wear as I rebuild my wardrobe piece by piece.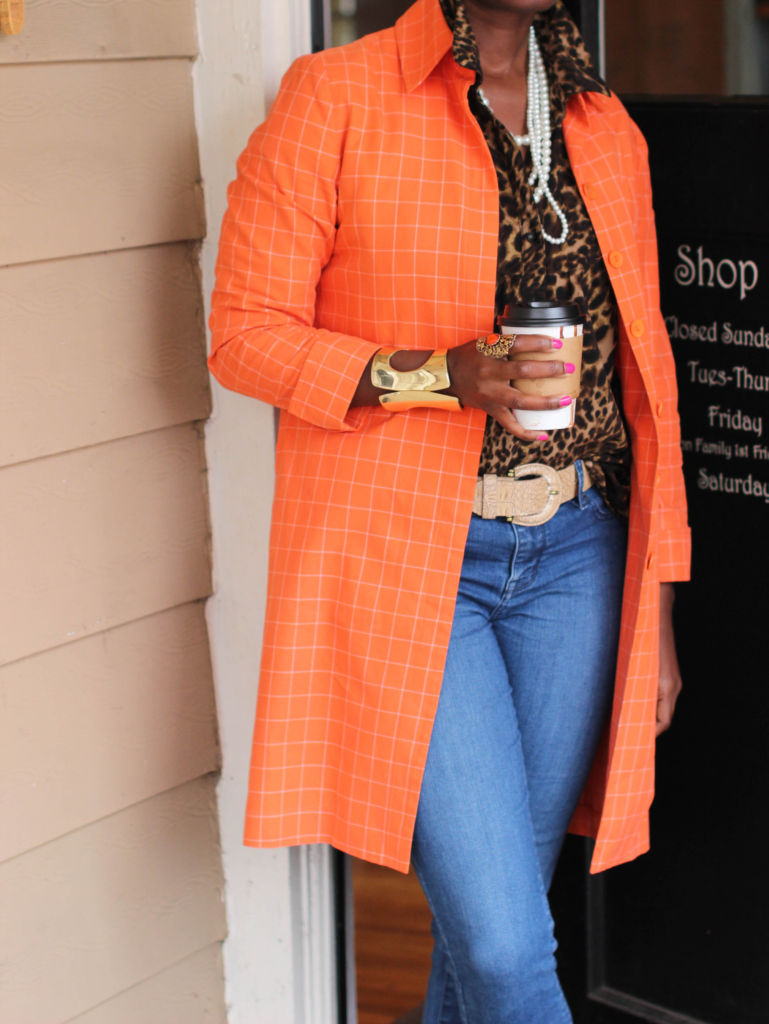 I thrifted this blouse many years ago. Leopard print is a neutral if you ask me.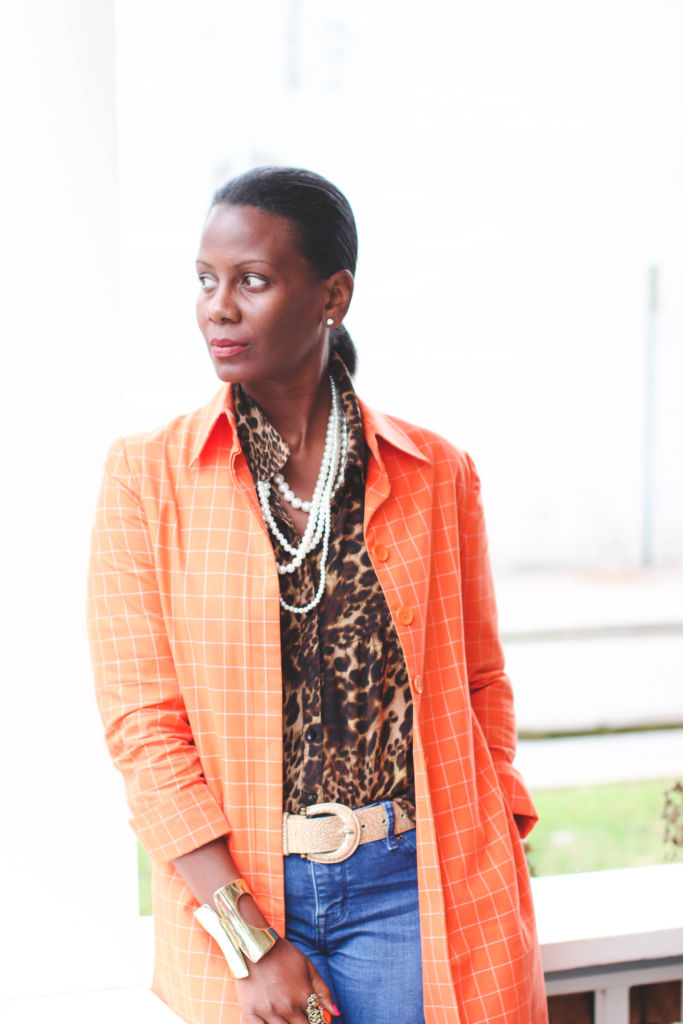 Let's get into the costume, and gaudy jewelry that finds its way into thrift store glass cabinets. I'm a fan. I shared some of my favorites that I've collected over the years HERE.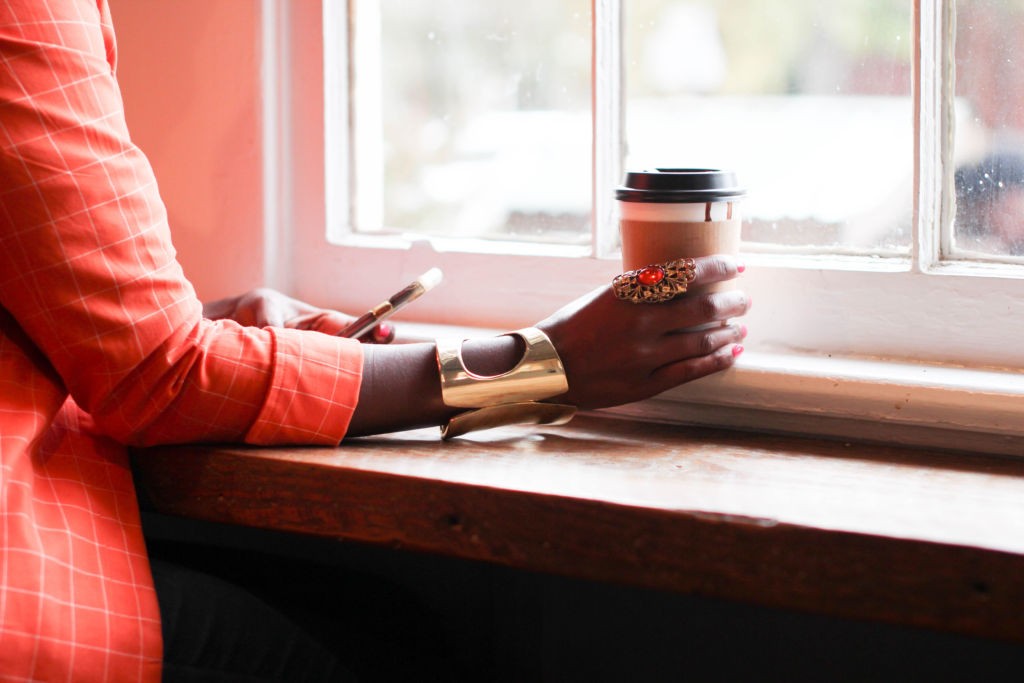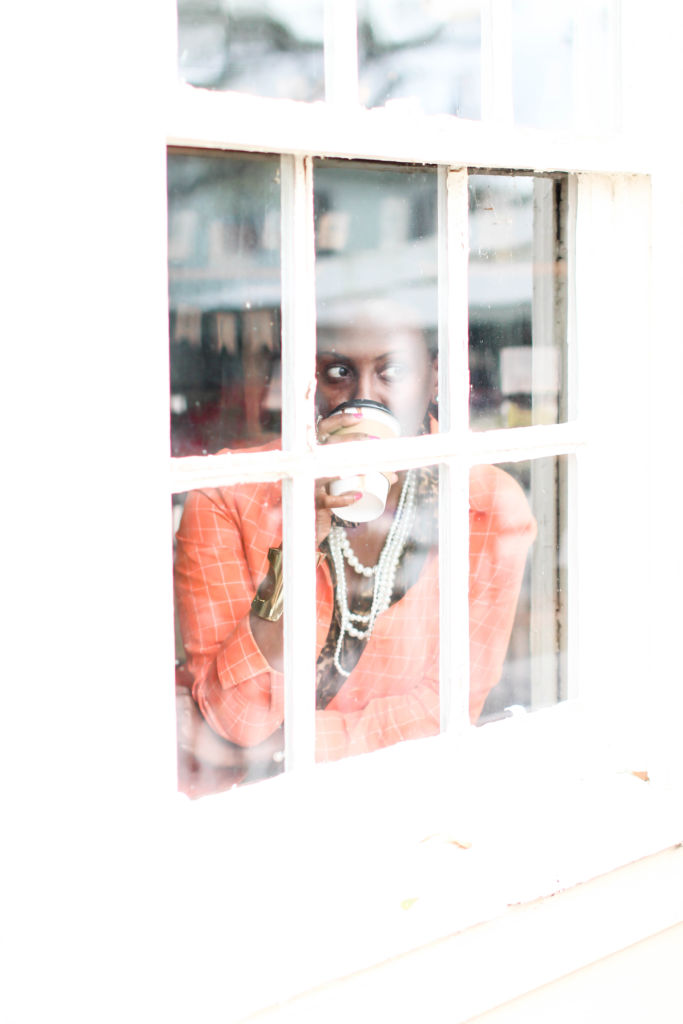 ….and certainly if I'm here for used clothes, I'm all the way present for used books. I love stumbling on these little free libraries. I promise you it's the little things….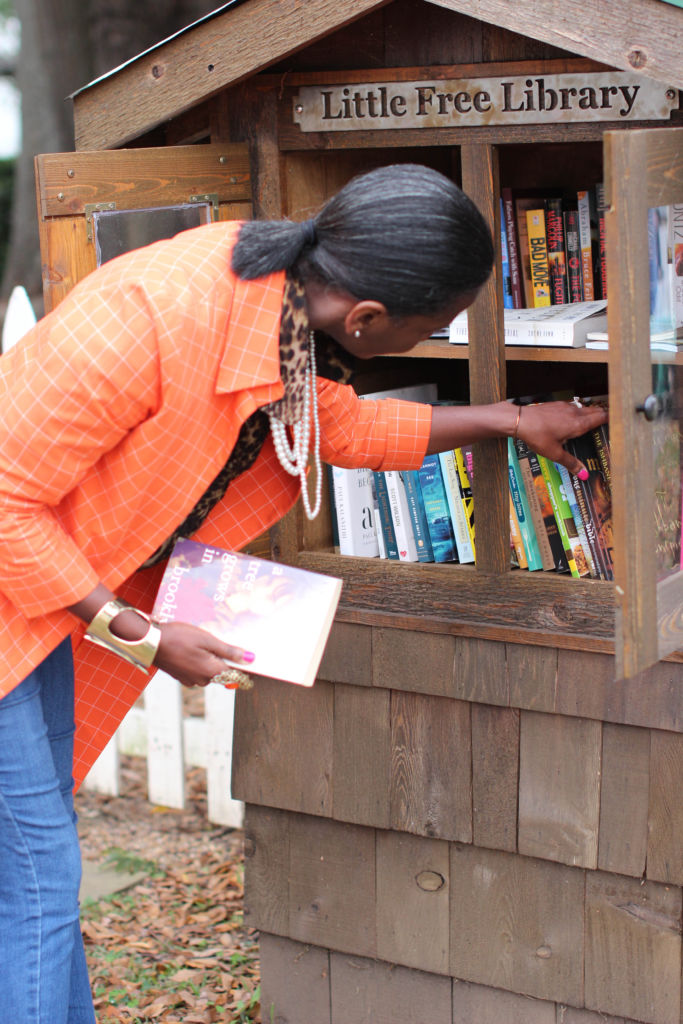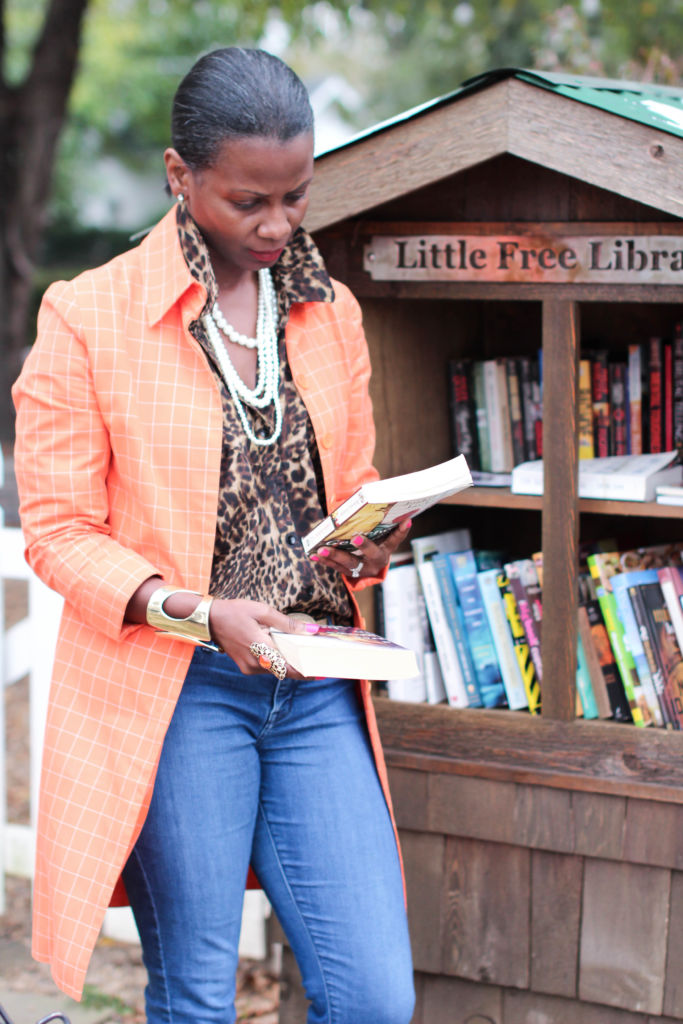 Jacket | Thrifted   Blouse | Thrifted  Jeans| Salvaged from my neighbor's Goodwill pile  Shoes | Tory Burch  Belt | Nine West
Are you thrifter? If so, what's the most incredible thing you've discovered?