The internet might have possibly, in some way subconciously convinced some of us that getaways need to be extravagant, but in my older age I am starting to see right through that narrative. This past weekend , my husband and I took a quick drive to Blue Ridge, GA which is  about 2 hours from our house.  According to all of the fall foliage maps this was to be the peak leaf weekend, but the early frost we got last week proved that a LIE. All of the leaves were brown, crispy, and off the trees, but we made the best of our day trip.
It was a beautiful mountain day, temp was in the mid-70s with a light breeze, the sun was shining, it was the perfect backdrop for us to peruse the little shops, and have lunch. It was giving  Hallmark harvest movie vibes.
We ate lunch at the General Ledger, the food and service was impeccable. I had the Chicken Cordon Bleu and highly recommend you order it if you ever find yourself in Blue Ridge  (no photo cause I was hungry). I had the best spiced pear sangria and we got an impromptu whiskey lesson which I could appreciate because I'm always looking for new brands to add to my bar.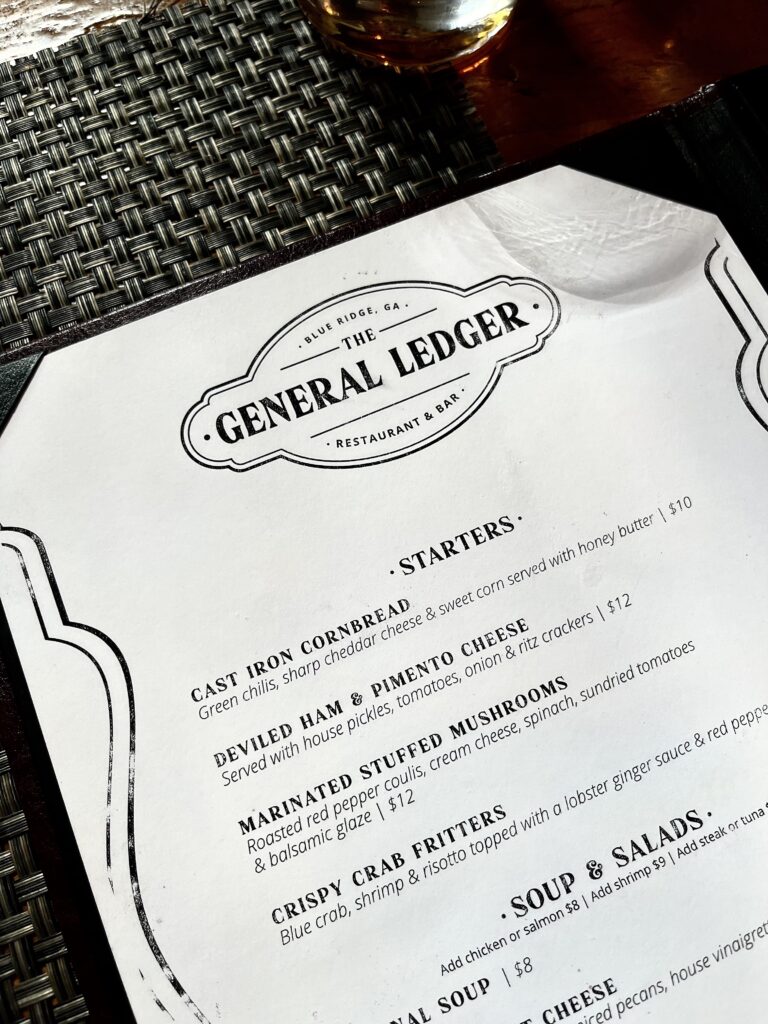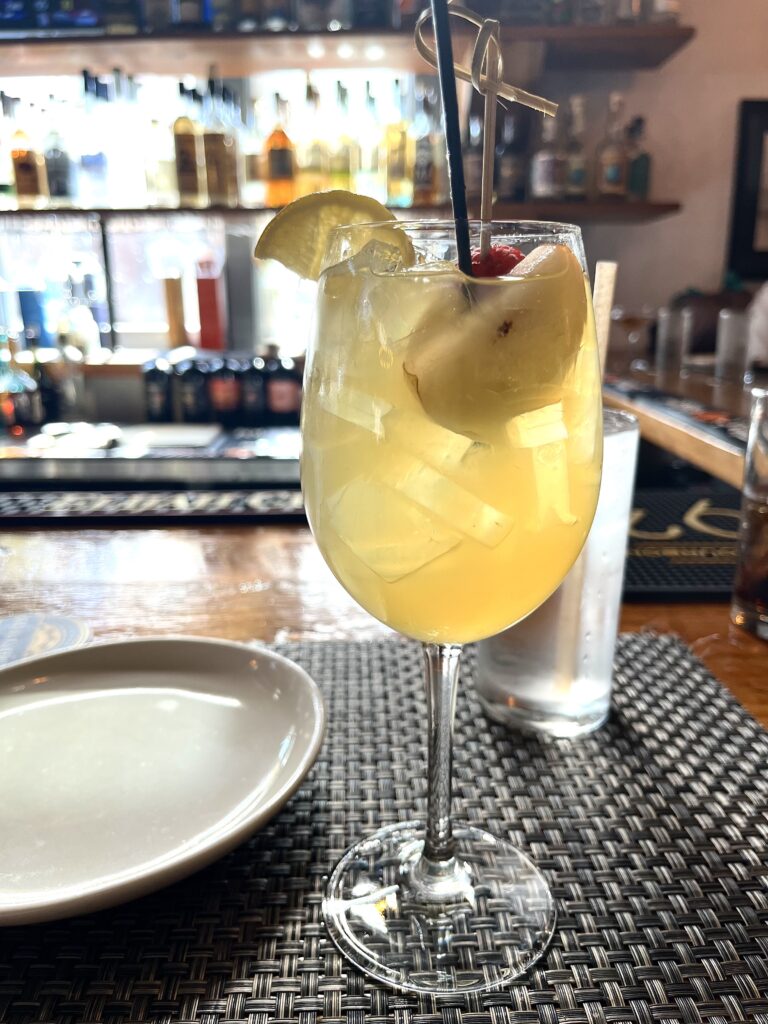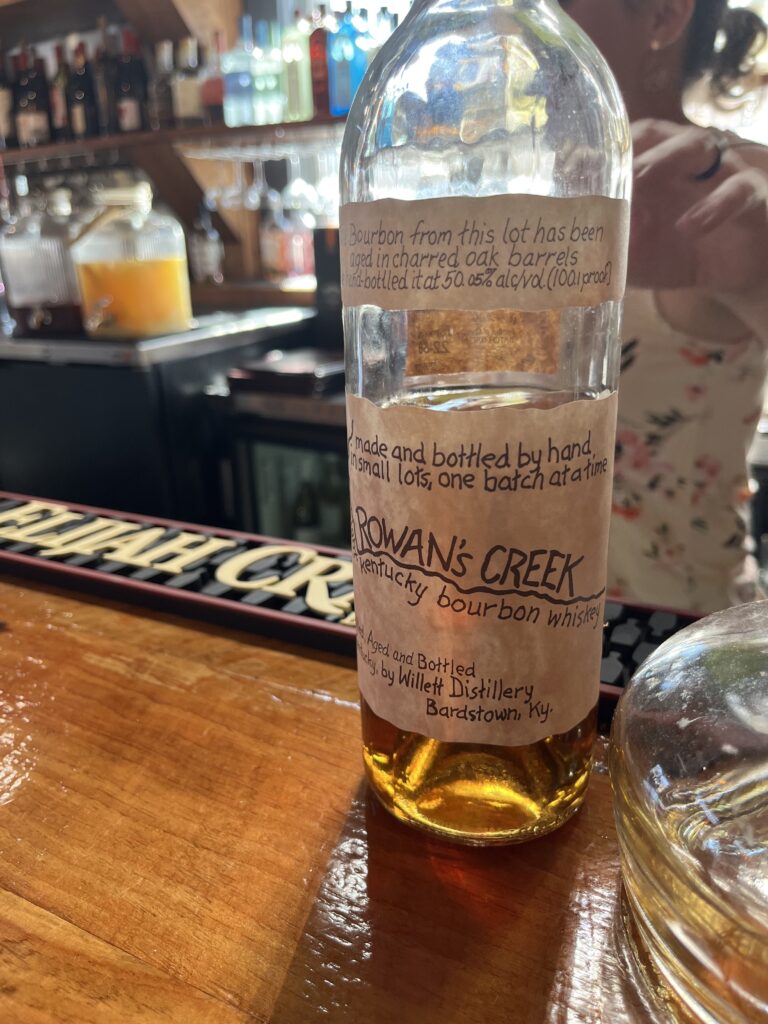 Here's a quick (and raggedy) snapshot of me. My husband isn't the best at taking photos but he tries!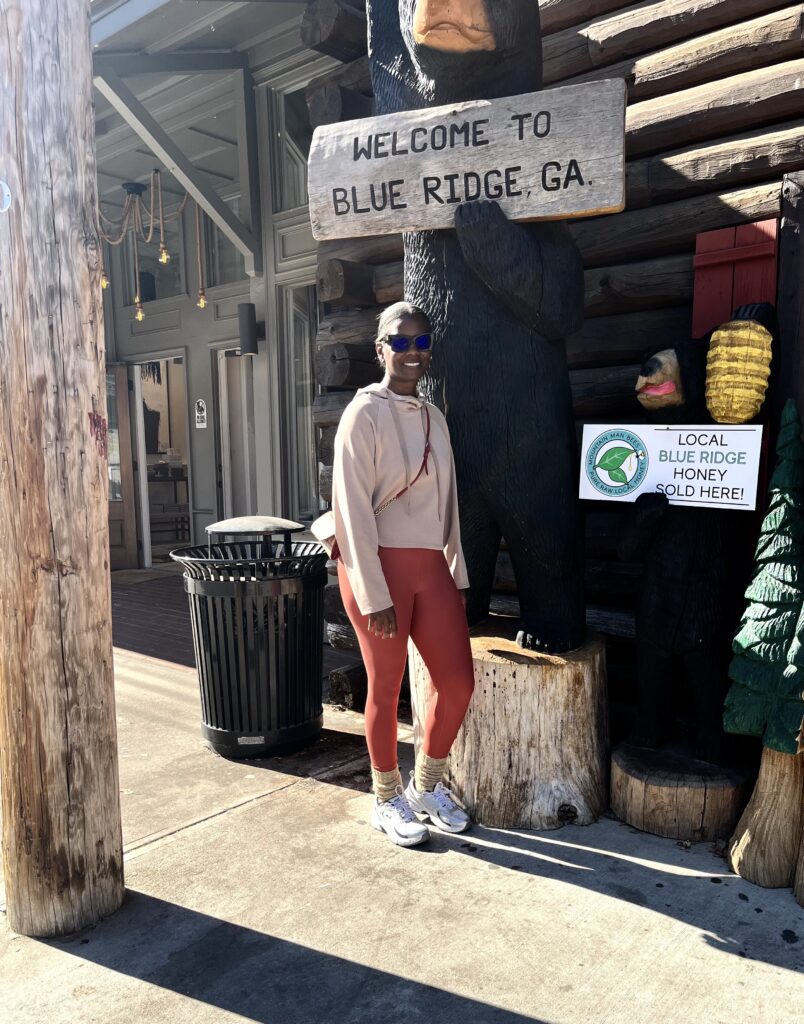 I wore my viral TikTok $20 Avia "dad sneakers" from Walmart. Talk about comfortable, and my favorite Old Navy bodysuit ( at the time of this post, it's on sale for $15.47) under an old hoodie from Zara.
A quick change of scenery, a  moment to steal away alone or with your favorite person can absolutely do you some good. We've committed to taking more short trips around the state, stay tuned!