On the need to dress up meter where left is "Glammed Up" and the right is "Real Basic" I might as well be walking around with a PSL and Uggs.
I'm about as basic as it gets these days.
Although my need to get dressed up these days is non existent, I am always a champion for looking neat and put together even in the most basic shirt, jean and accessory.
Much like a dead horse, I will reiterate always that looking put together as a mom doesn't have to be difficult or expensive. However, it does take some strategic planning to ensure you have the right items on hand that when thrown together offer instant style. Here's a tip, and another one, and one for the road.
The thrift store is a great place to look for quality basic pieces without breaking the bank. Pretty sure you can never go wrong with a button down, jeans and a blanket scarf. That's my uniform for the fall.
You shall see this uniform in many variations over the next few months.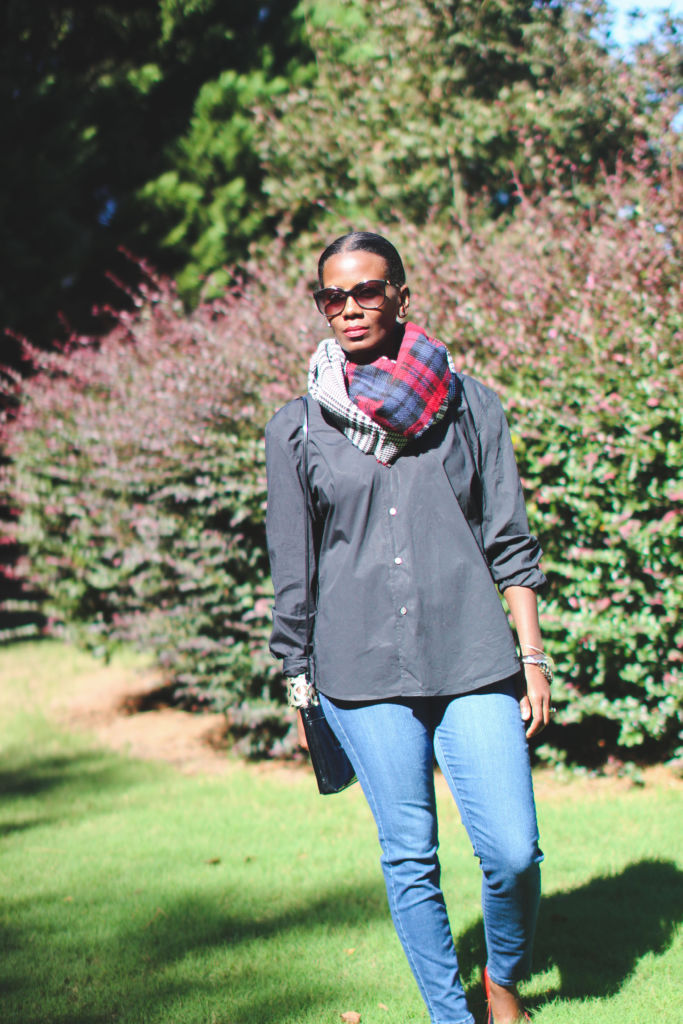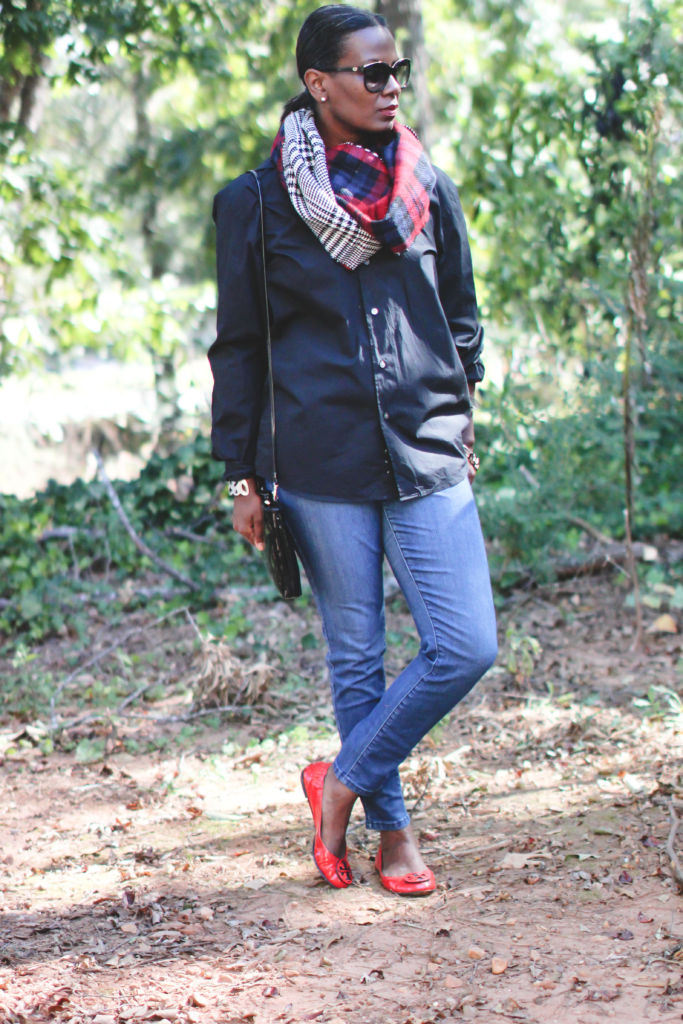 Blanket Scarf | Unlikely Market  Blouse| Thrifted  Purse | Thrifted  Jeans | Ann Taylor  Shoes | Tory Burch  Sunnies |Vintage Gucci  Cuff | Macy's
I'm joining Take Time for Style for another installment of Moms Do Fall Fashion. If you need more inspiration for fall fashion head over and check out the other moms and their version of fall style. Be sure to enter the $150 Nordstrom giveaway while there!