Tobi compensated me for this post. Black and white is my favorite color combo, this collaboration was the yin to my yang
My goodness, who knew one piece of fabric that easily impedes ones ability to use the restroom but garners much love especially when one tells her friend, " Girl, it even has pockets!"
You are not initiated into that romper life until you have squatted over a toilet in a public restroom with the middle of your romper bunched and held together with one hand whilst trying to balance yourself with the other.
Yoooooooooooooooooo! Women are amazing creatures, we stand in solidarity with our sisters we see out at public events rocking her romper cause……that struggle is only for the well skilled.
All jokes aside rompers are that piece of clothing that you can easily dress up or down with merely a change of shoes, and accessories. Their level of comfort is a SAHM/WAHMs dream. Cute and comfortable is a wonderful combination when you've been locked in a house for days at a time and dare to venture to Target or the kids school or wherever  attempting to look like somebody.
This romper here is one of my absolute favorites. Why you ask?
Hello black and white stripes, slip on and go dopeness.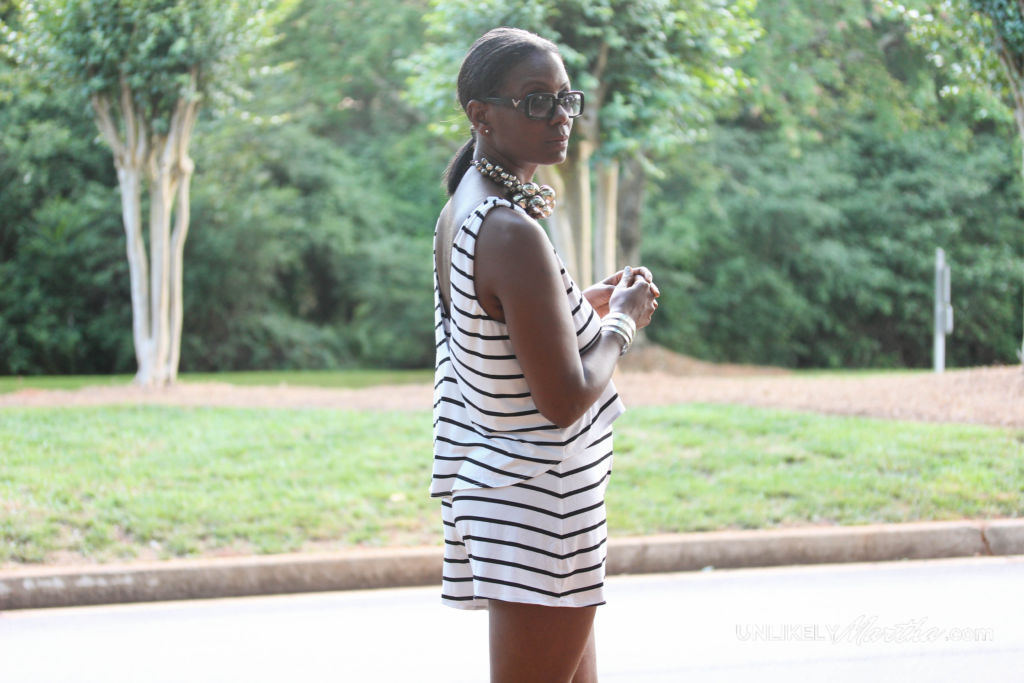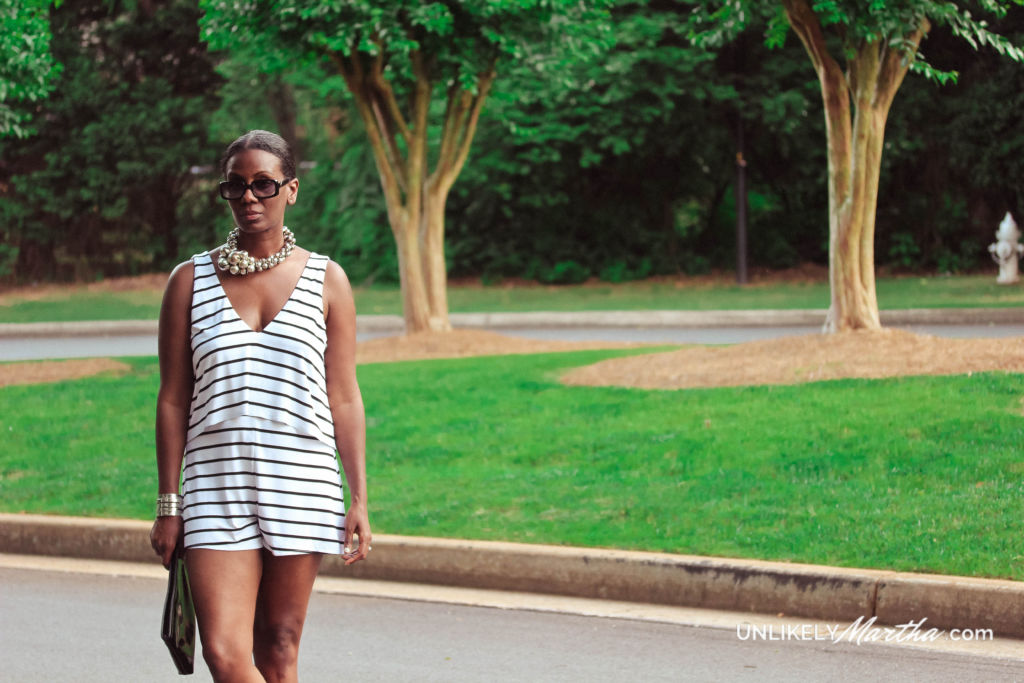 Romper| Tobi  Sunnies| Valentino  Necklace| Macy's  Bracelet| Macy's  Flip Flops| Beauty Supply Store  Clutch| Thrifted
What are your thoughts on the whole RompHim situation? Personally I could care less, this romper life is comfortable and cute, why must we be selfish and not share what we've known for years. That being said I assure you my Mr. won't be rocking one, how about yours?!