If you can't tell I failed NaBloPoMo this year. Oh well. Maybe next year.

Well it's Friday which means I'm linking up with Trina and Aracely for Mamanista Fridays. This weeks theme was fall hats. Hats in my book are must haves especially when you are constantly on the run like myself. Hair looking  a mess?  Throw on a ball cap, some earrings and some lipstick.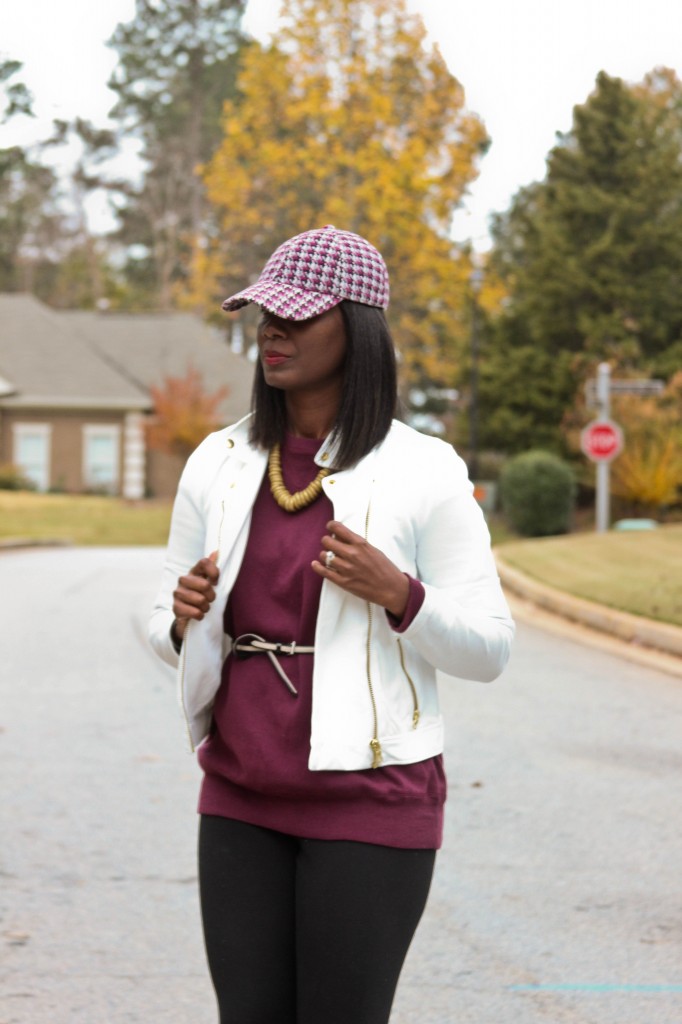 Instant chic….most of the time.
To me fashion isn't about spending a lot of money on clothing but instead making the items you love work for you. Like sweat pants? Buy good ones. I like leggings….and yes these are the ones from last week. They've been washed if you were wondering.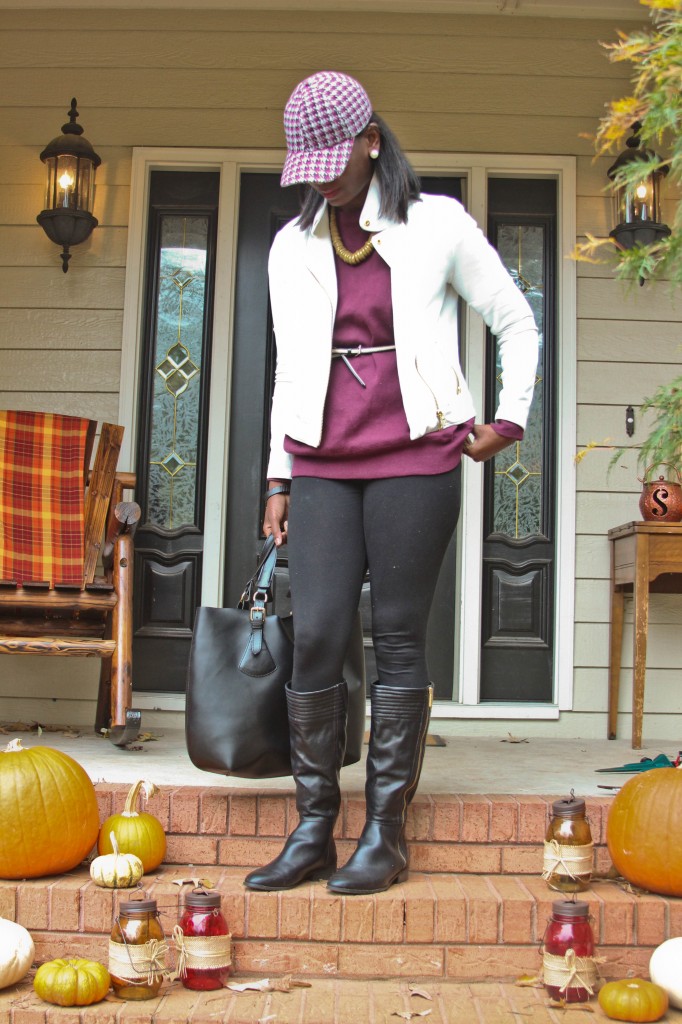 I couldn't find the hat I wanted to wear so over coffee, eats and blog talk this week at Bunnie's house she let me borrow one hers. Love her.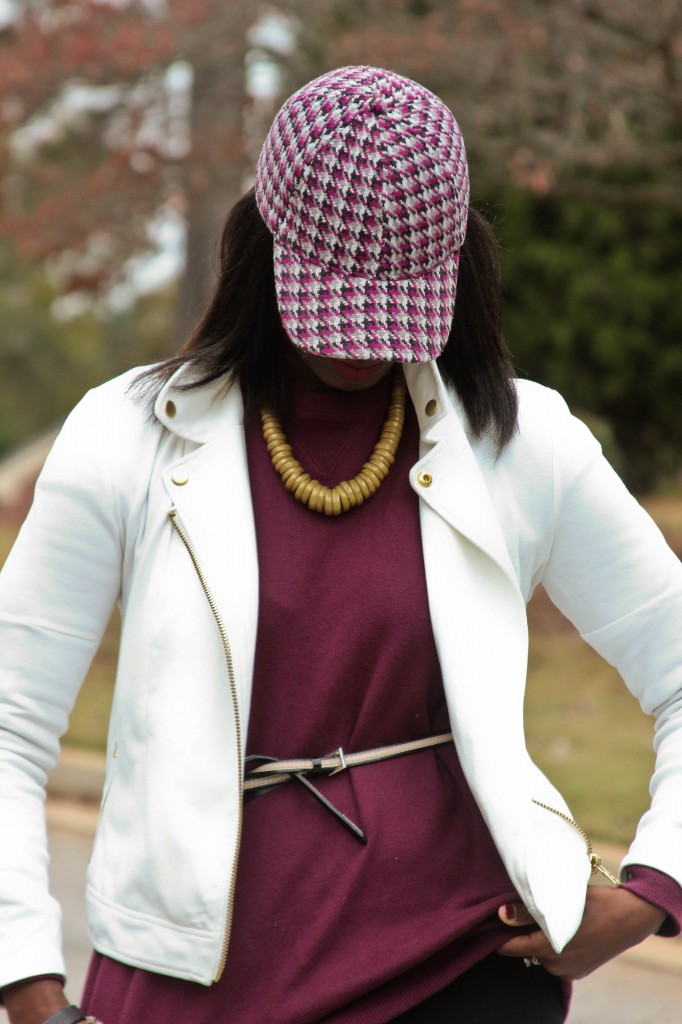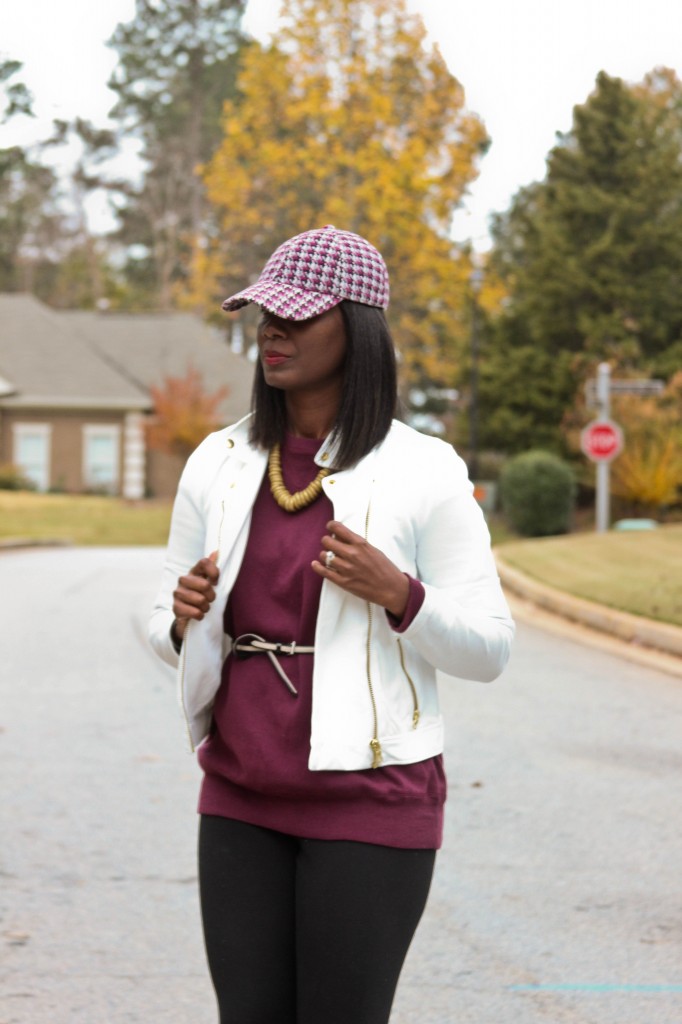 Hat: Bunnie's Closet Jacket: Peter Som for Kohl's Leggings: Target Boots: Target Belt: Nine West Necklace: Thrifted Sweater: Ralph Lauren
What's your favorite comfortable go to must have fashion item?
Also linking up with: