When I was pregnant with Addison or shortly after I had her one of my very best friends from college gifted me a name sign that she picked up at Marshalls. I knew eventually it would get a makeover and put up, just wasn't sure when. I'm sure Keysha is glad to see that nearly 4 years after the fact this fab name sign has gotten a makeover and is hanging in Addison's room! Better late than never

After my framed wallpaper DIY project I knew the perfect small wall spot where I would hang them, and then decided this wall would also be the final home for the name sign. I went to Home Depot and picked up a white and pink can of Rustoleum spray paint.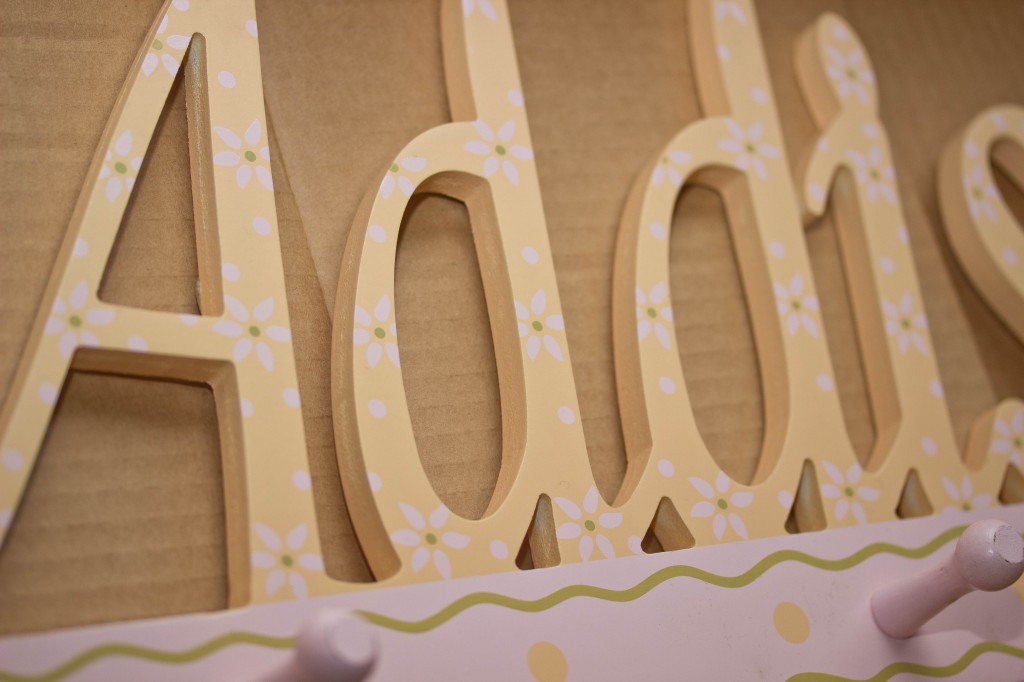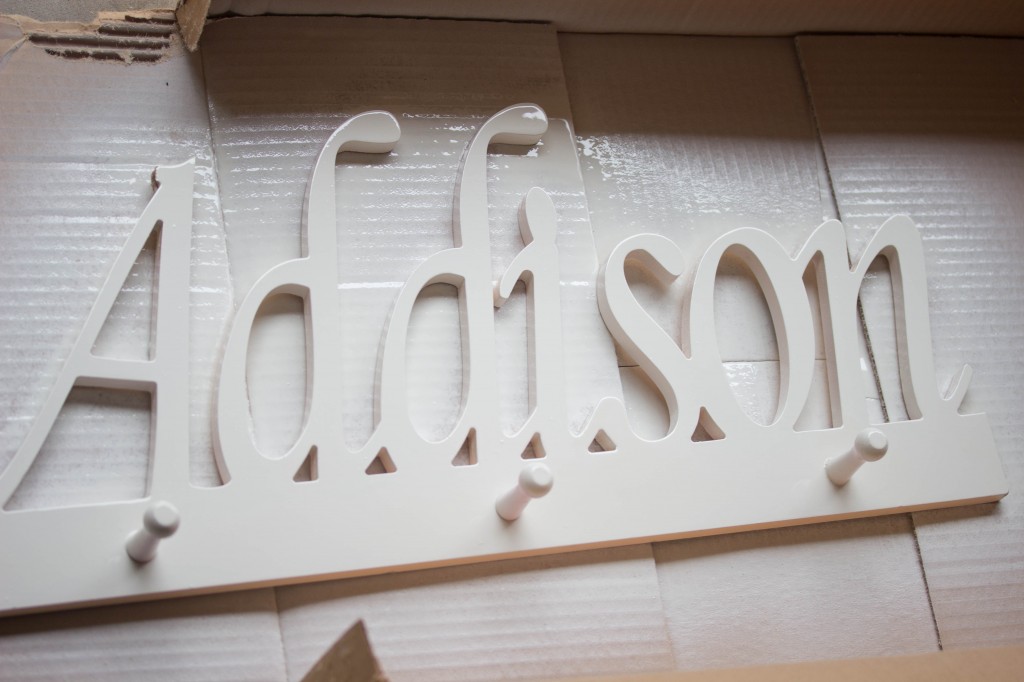 It took a few coats to really cover well, and I'm glad I put the white under because I only needed about 2 coats of the pink to completely cover, while it took the entire can of the white to cover what was there. I let it dry over night and then it was ready to hang.
Here is the area before I hung the frames and the sign.
Here is after.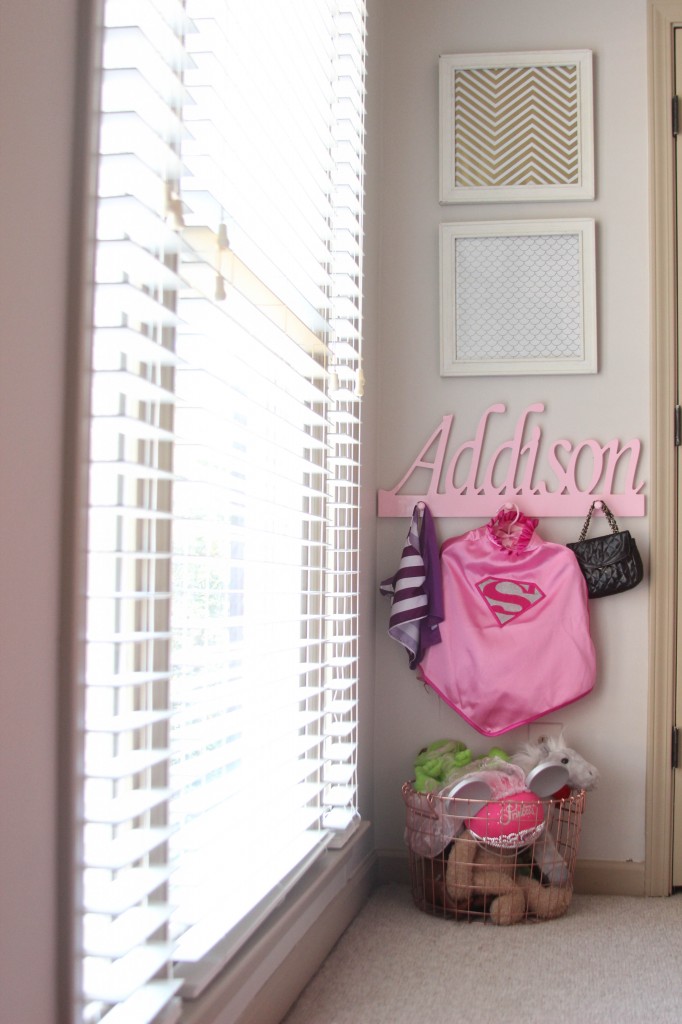 I want her to use it for things like her coat and the basket below for some of her toys and play clothes. I got the basket from Homegoods.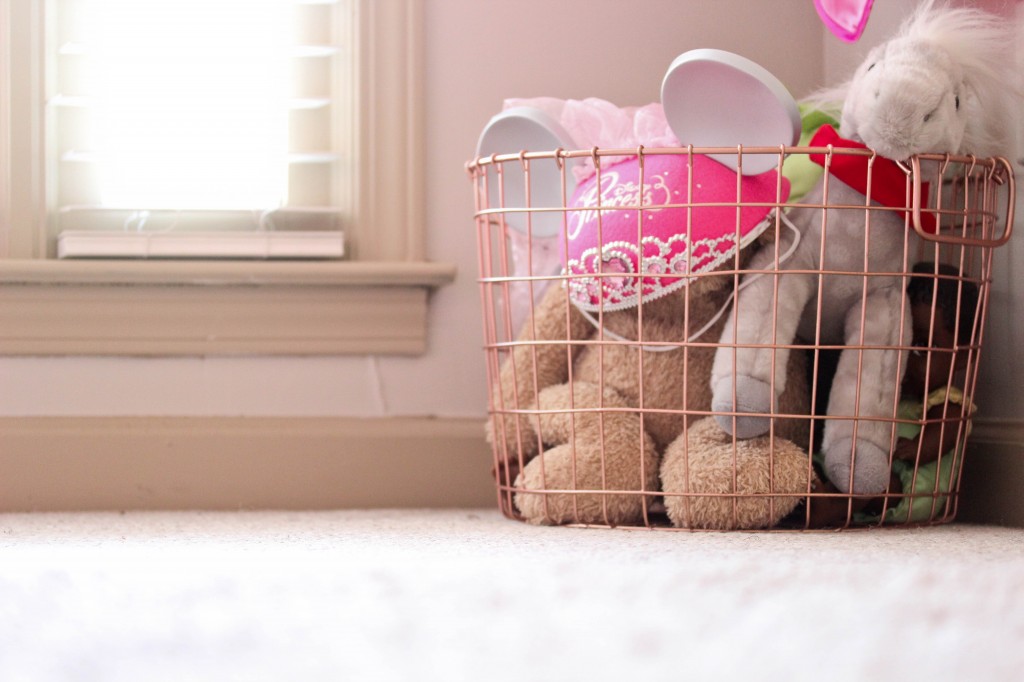 I've always known I was smitten with the Dollar Tree but lately it seems I've been in there every day. One day I found this pretty gold owl piggy bank for you guessed it $1. The "Pretty Little Things" plate was a clearance deal from Bath and Body Works for $4.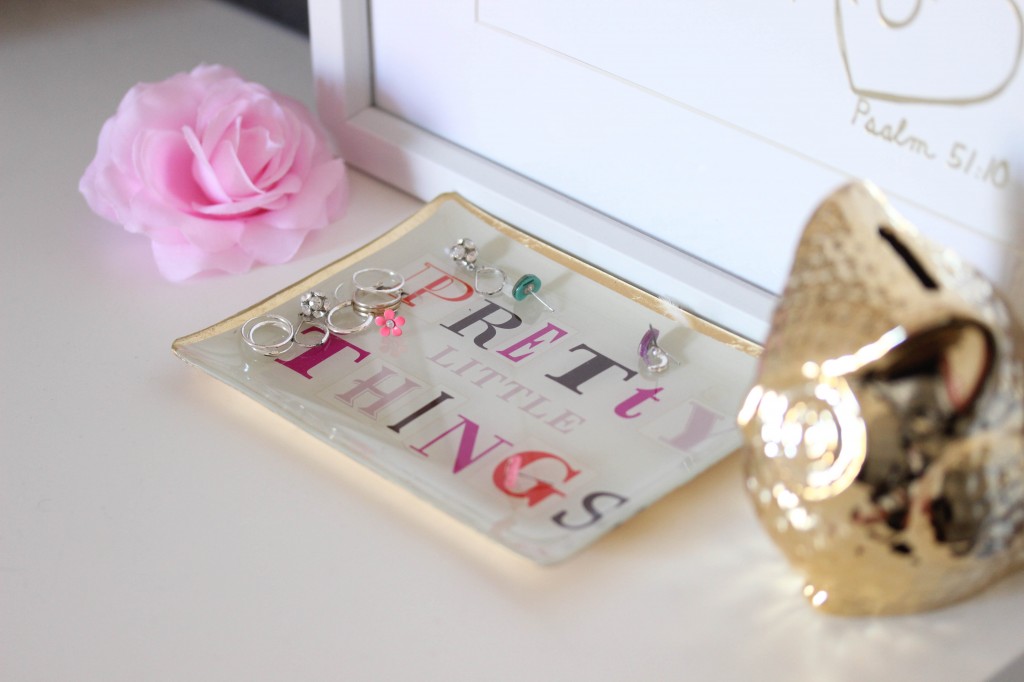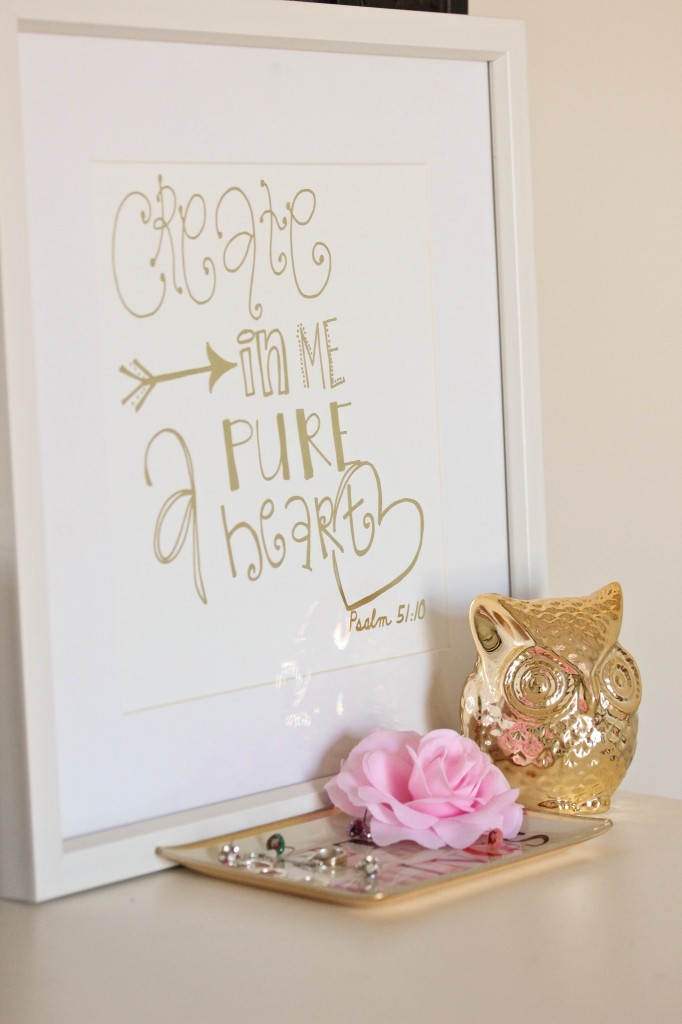 Little by little her room is coming together.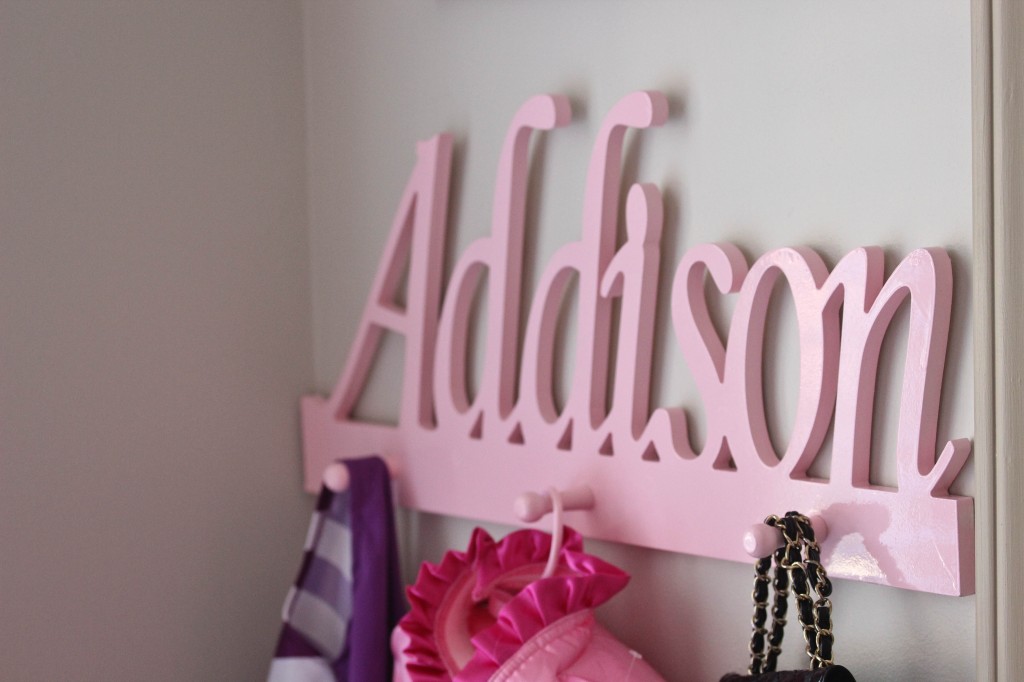 Amazing what a few coats of spray paint can do!
Have an Christmas DIY project plans underway?