On days when I just don't feel like it, I always try at the very least to put on lipstick. Something about  lipstick makes me feel put together even if the sheer truth of the matter is I look a mess. See, I'm a firm believer that when you feel put together your day tends to follow the same trajectory and something as small as a good pair of leggings in lieu of the ones that you've been wearing around the house all week really do wonders for your mood.
Looking fancy at all times isn't most people's reality but comfort, affordability and function are. Looking put together doesn't have to be hard if you keep 10 essentials on hand, that thrown on will instantly make you look and feel stylish. If you are going to wear sweatpants and tee shirts, spend a few extra dollars to purchase items that are flattering and work for you.
Stylishly transition to fall with these 10 essentials that will make you look put together with minimal effort.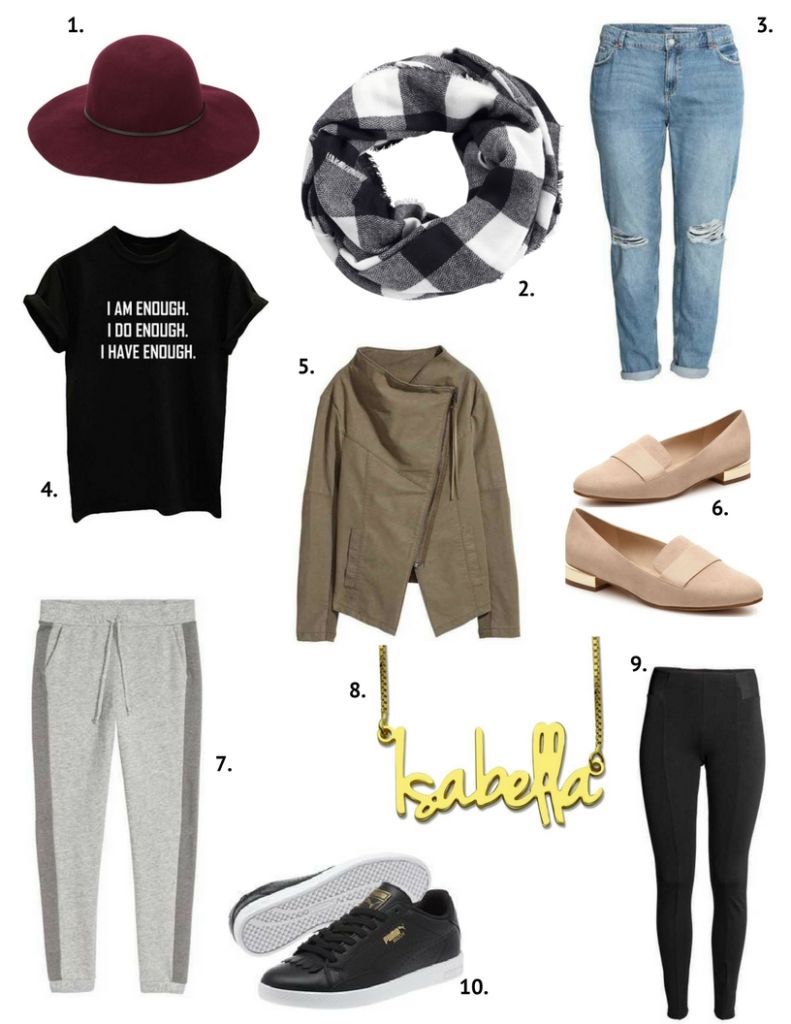 If you purchase a few of these items you can easily create a comfy capsule wardrobe that will keep you looking stylish on a whim.
This post contains affiliate links and items from my online store. Either way if you purchase I get a little love!