Thrifting over the years has been good to me. I've lucked up on some gems especially in the jewelry department. If you are looking for unique and cheap pieces now is the time to start snooping around your local area thrift stores.
The all familiar purge and declutter movement is kicking up steam all across the country as we prepare to leave what we don't want in 2017. Somebody else's junk will overwhelmingly become somebody else's treasure as thrift and consignment stores abound with purged finds.
I know some people are averse to thrifting and that's fine, I'm not and if you aren't either jewelry pieces are great to thrift. The years have been good to me and I've collected some pieces that are unique and might I add cheap.
I don't have sensitive skin so after a good wipe down with alcohol I'm good to go. As far as caring for high end costume jewelry,  I don't coat anything with clear polish but I do take care not to expose the items to water.
If you are looking for cheap ways to dress up your outfits, and you love a good treasure hunt be sure to hit up your local thrift stores. When you find something good make sure you tag me on Instagram so I can see!
In a few weeks I'll be doing an epic thrift store tour of Atlanta so stay tuned!
In the meantime, here are a few of my favorite thrifted jewelry finds, some of these stay on repeat like my favorite thrifted necklaces here and here.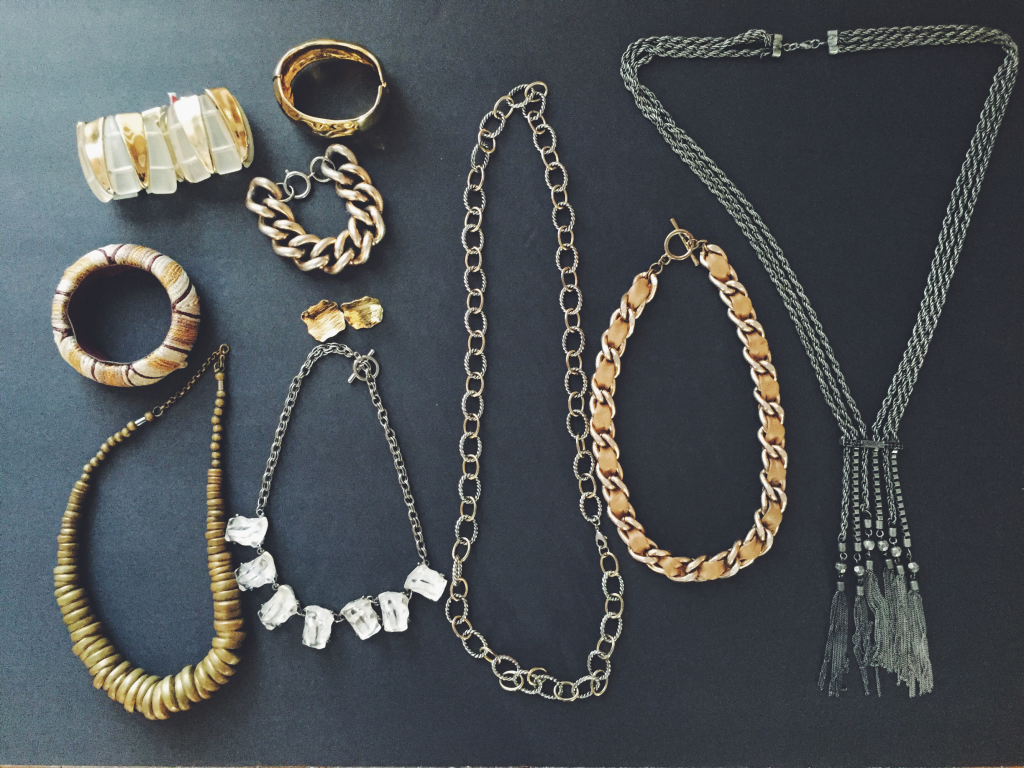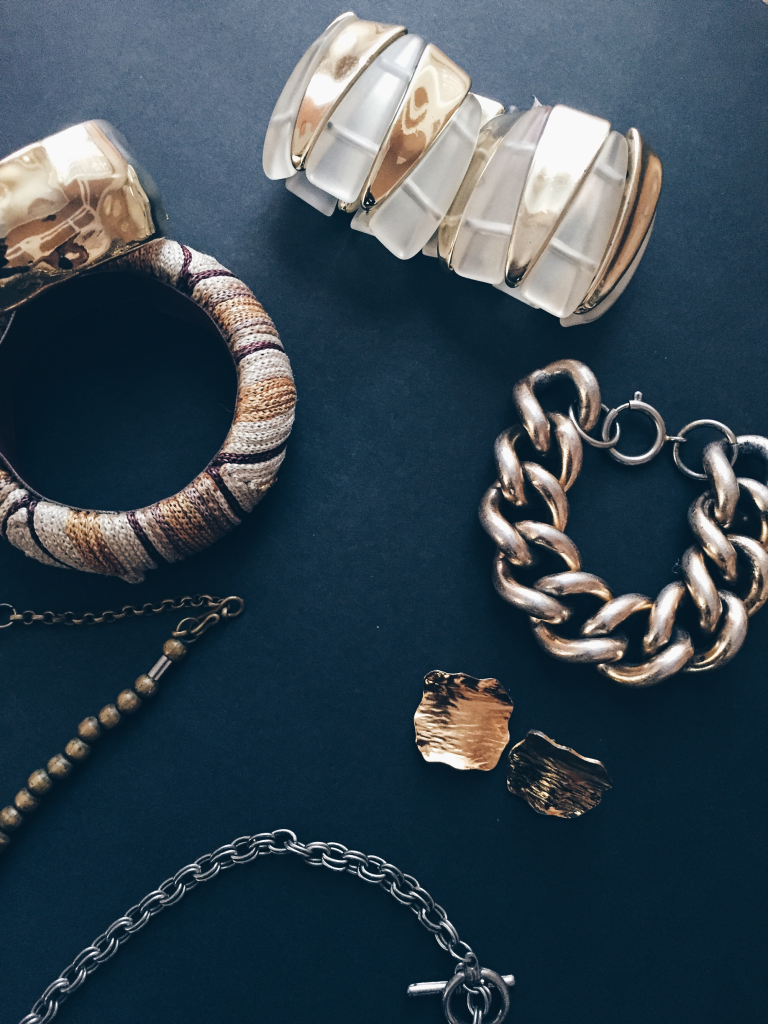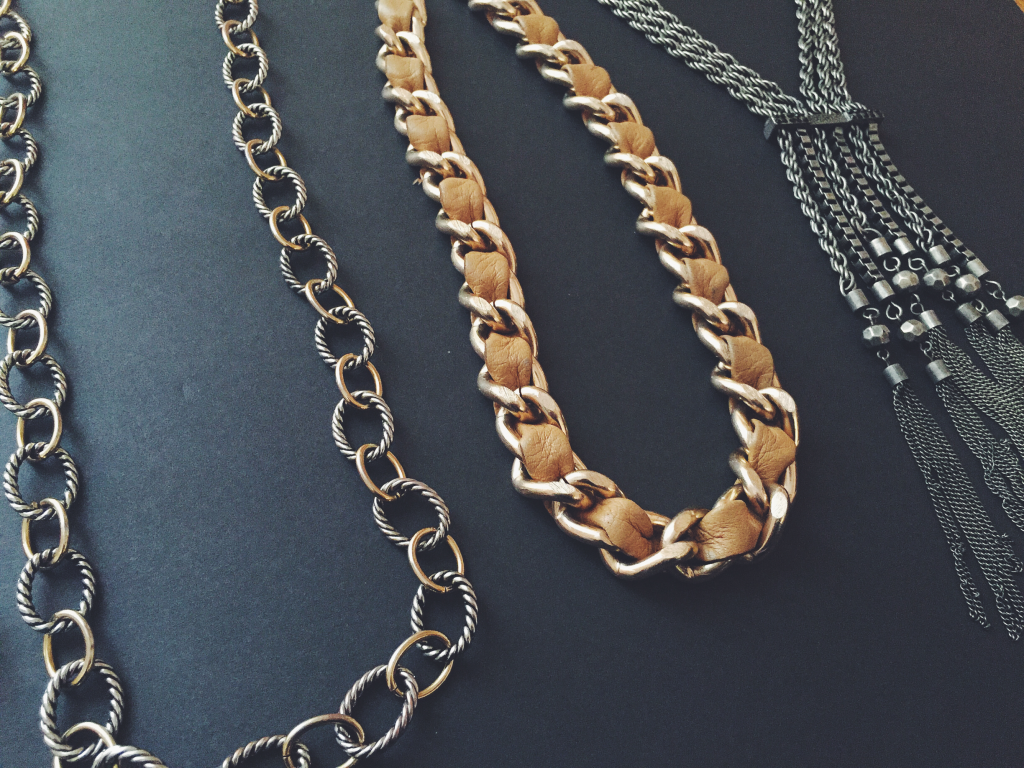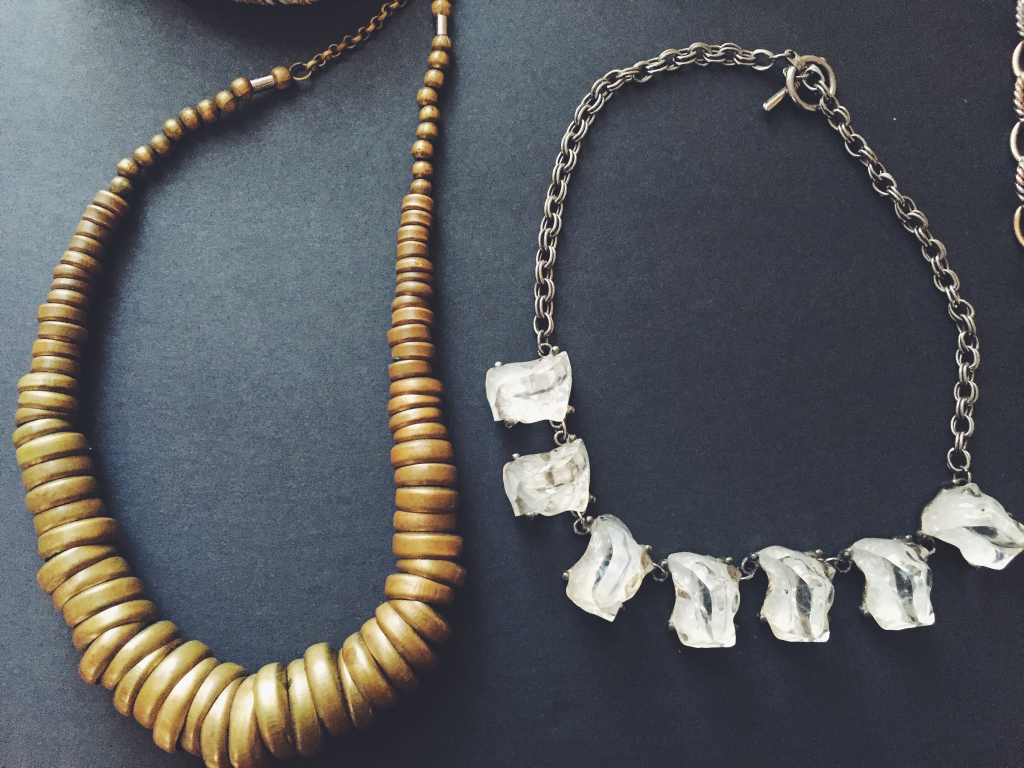 SaveSave
SaveSave