Planning on paper seems to be one of those black and white things, either people love it or they hate it. With so many options from paper to digital planning to classic size to A5  finding what the planner world calls "planner peace" can feel elusive and confusing to say the least. In the grand scheme of things you are simply writing your lists and intentions on paper, so why all the hoopla?
I don't know.
For me, I love to write. A good pen to a piece of paper is happiness to me. Writing out my day on paper makes me more productive, it gives me a small creative outlet to adorn my mundane tasks with shiny gold stickers. As weeks pass it gives me a sense of satisfaction to go back and look at all that I've accomplished and checked off on my hand drawn boxes.
This year, I am using 4 planners in some form or another, with the majority of my obligations and plans living in my horizontal Big Happy Planner. I used a Big Happy Planner last year and I loved the extended amount of writing space, and figured if it wasn't broken there was no need to fix it. The only con I had about last year's planner was that it was too colorful for my liking. I was thrilled to find one this year that was toned down in my signature black, white and gold.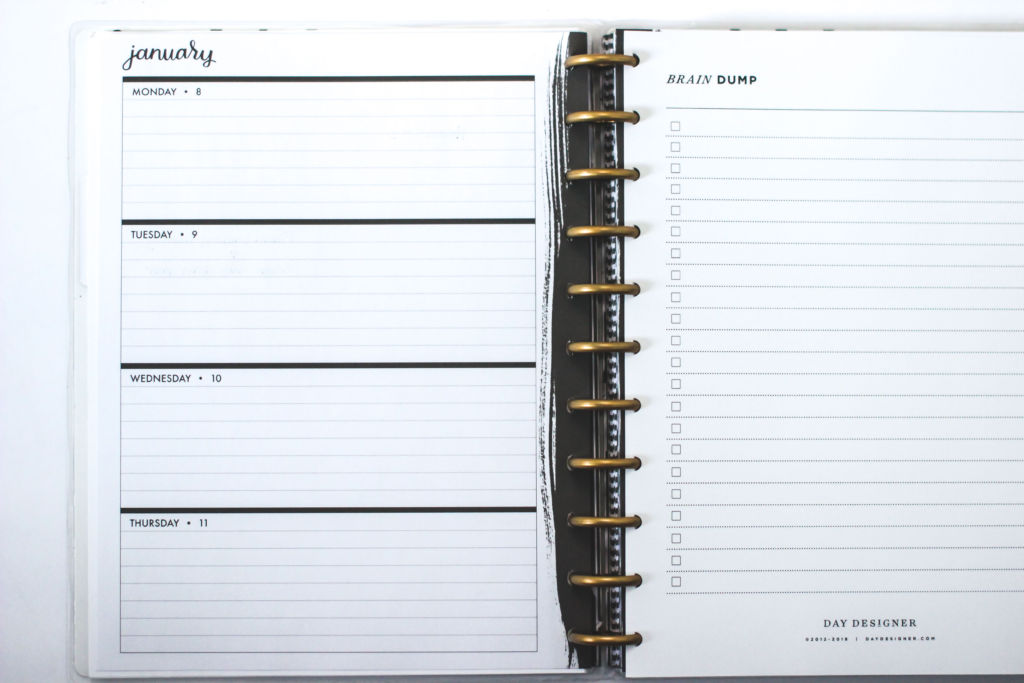 One of the main reasons I absolutely love the Happy Planner system is that it is an "arc" system which essentially means it is easy to add and remove pages. I lucked up on an arc punch at the Goodwill for just $3 but they will run you around $35. I use the punch to create the special holes needed for papers to attach to the arc rings. Blog campaign details, field trip forms, bills  and grocery lists are all punched and placed in between their respective weeks, essentially keeping paper clutter off my desk and kitchen counter.
I utilize a lot of the  Whitney English FREE Day Designer printables. These things are bomb, some you have to pay for but most are free,  simple and effective. I have a ton already printed out for things like meals and shopping lists and I punch them and add new ones in each week.
I extended my Happy Planner collection this year with a memory keeping planner. Using my HP Sprocket, I plan to print out our photos from the week and document them in the planner.
Next is my Day Designer. I use my Day Designer strictly for Unlikely Market and blog stuff. The hourly layout sheets make it easy for me to time chunk my day and not get lost on tasks like I have a tendency to do. When the time is up, time is up. I move on to the next task and pencil it in as a circle around once my other tasks have been completed. If you have a hard time staying focused like I do setting time limits for yourself is a great way to ensure you are being productive. It's almost like a competition with yourself to get things done.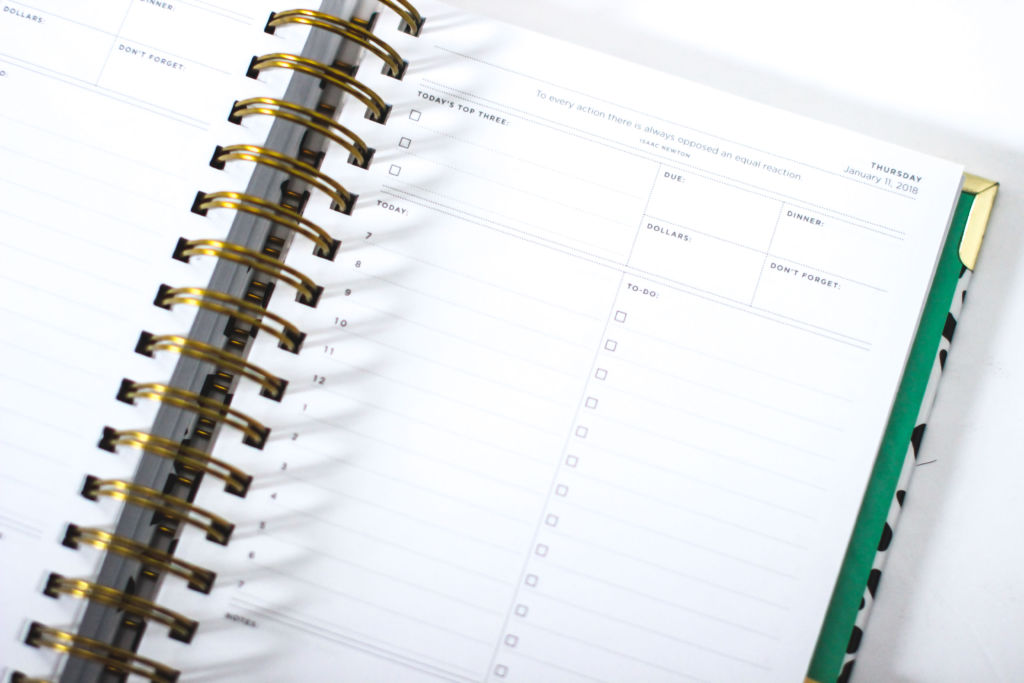 Next up is my TN or Traveler's Notebook.  I am planning to toss this in my purse to write my thoughts and add dates that need to be added to my big planner while I'm on the go. I don't do good with putting things in my phone, I forget to transfer them so I am hoping this smaller planner serves the purpose I have for it. It has three different notebooks on the inside that consist of a calendar, dotted grid paper, and blank paper. I got this one from Michaels.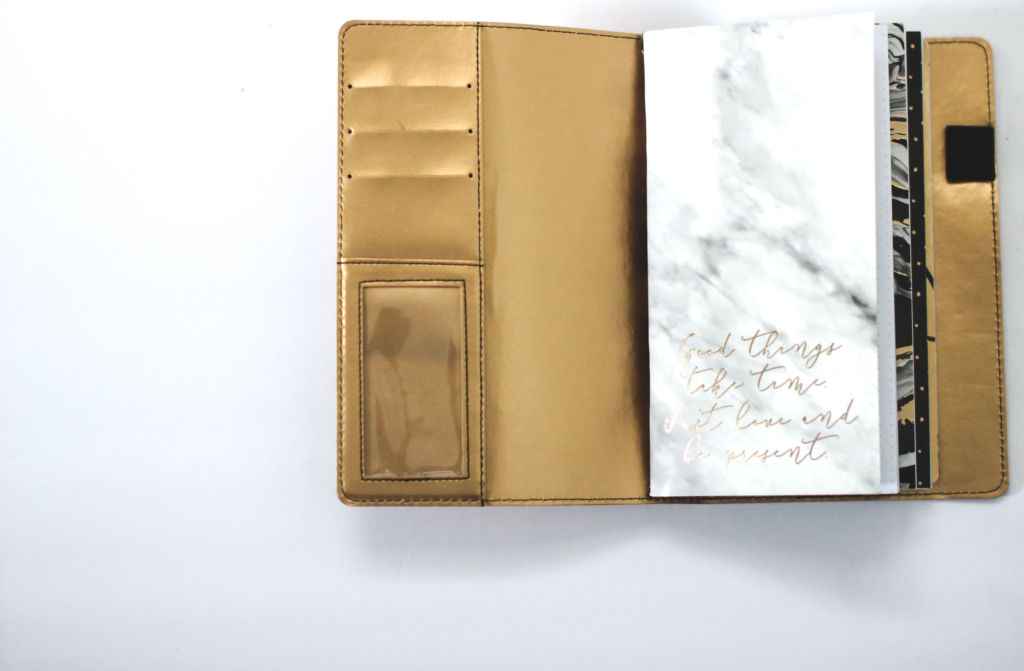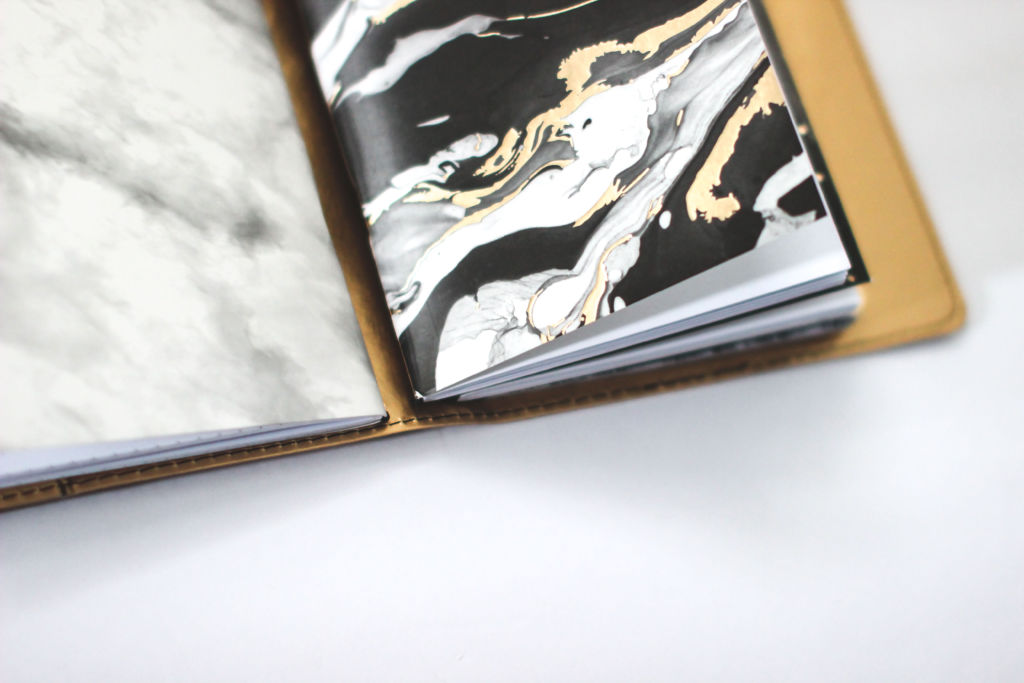 The beautiful thing about planning is it is fluid and can change as your life and needs change. There are many different planners on the market and people will stan for their favorite planner. There are goo gobs of Facebook planner groups that I won't link here lest you fall into the planner world that you don't know exists and it's almost best you don't!
If you haven't selected a planner for 2018 and need some help choosing, start with something inexpensive and see if the layout and writing space works for you before you invest in some of the more pricier ones. Some things to consider are whether the layout is horizontal or vertical, do you need something that will fit in your purse or work bag, do you like notebooks that fold onto themselves, will the rings bother you as you write,  the weight of the paper and the list goes on. Finding planner peace isn't easy but once you do and you actually use it to get your life together it does wonders for keeping things out of your head and in your line of sight.
What are you planning with in 2018?
SaveSave
SaveSaveSaveSave
SaveSave