One of the keys for me when it comes to saving money at the grocery store is knowing what I have on hand. I'm pretty good about keeping the refrigerator clean and stocked, freezer organization is another thing.
I can never remember if I have enough frozen vegetables on hand or if there are enough breakfast waffles because historically I haven't been able to see everything at a glance because the habit is to open the drawer, toss in the items, close the drawer. This habit over the past few months had my freezer in all kinds of disarray. Addi and I went to work Saturday cleaning everything out and giving  the freezer bins a good wash before putting them back in.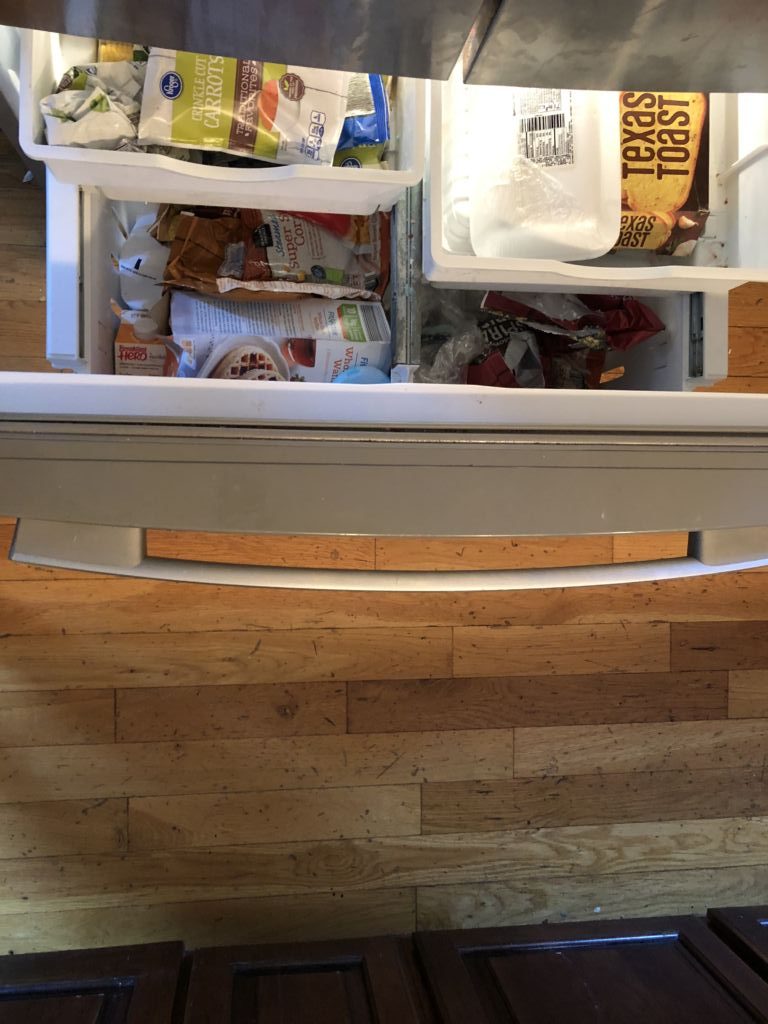 Moving forward, no more soda cans are allowed in the freezer. From the residue of busted soda cans to old popsicles left over from summer I had to put in a bit of elbow grease to get everything all clean and shiny again.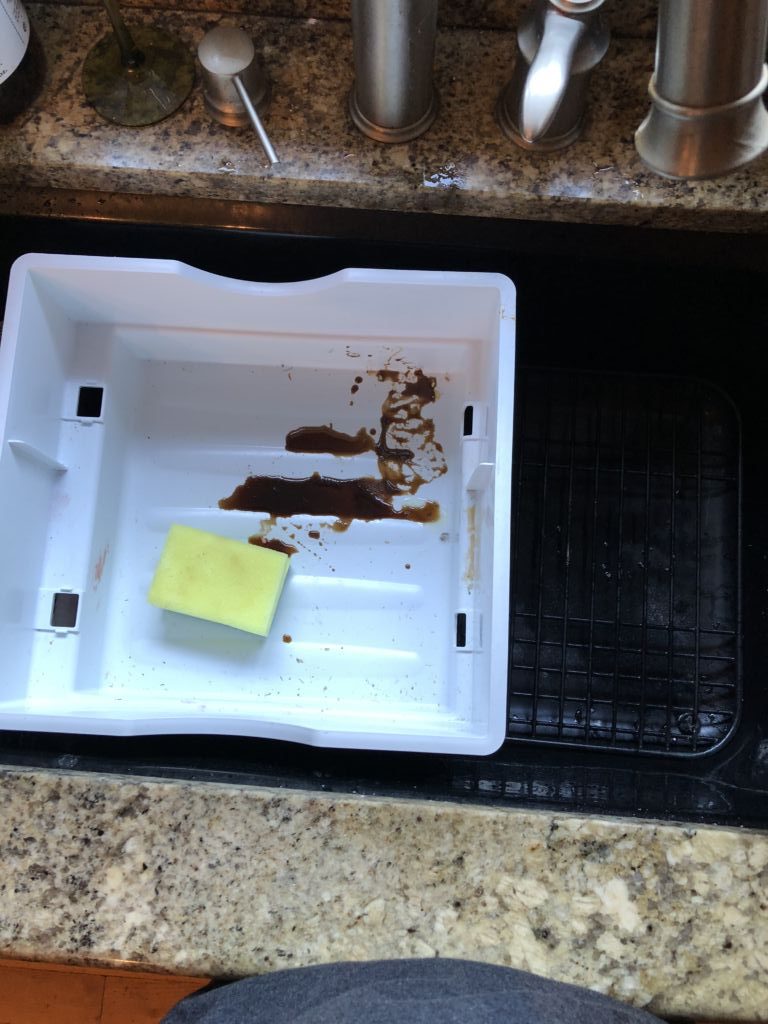 I figured if I decluttered and organized the freezer in a manner in which I could see everything, moving forward I'll know what I need to buy and what I don't.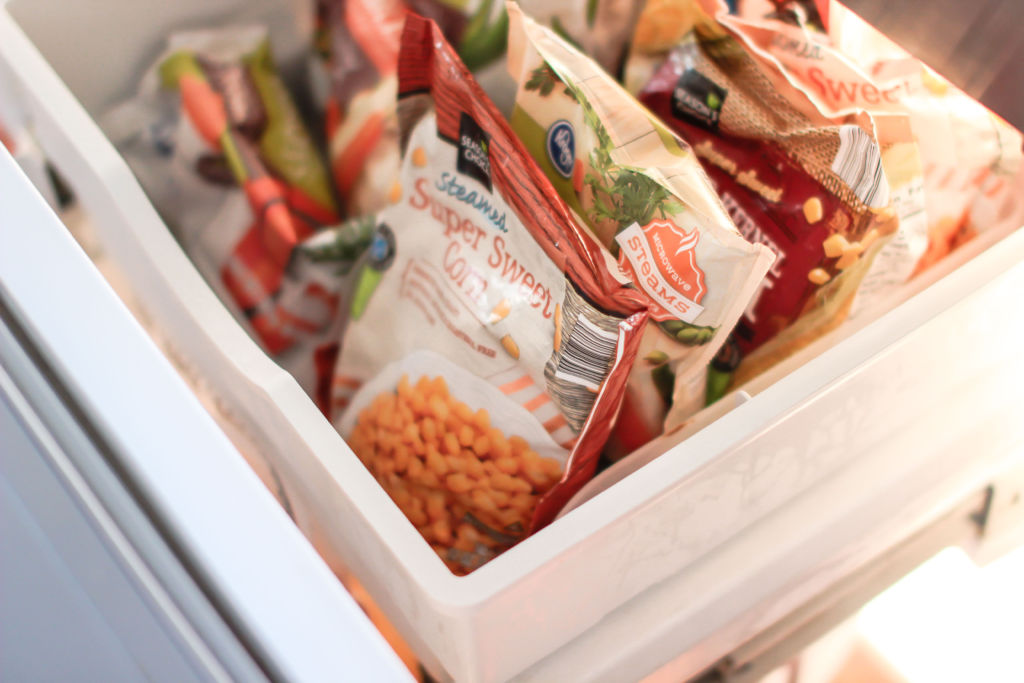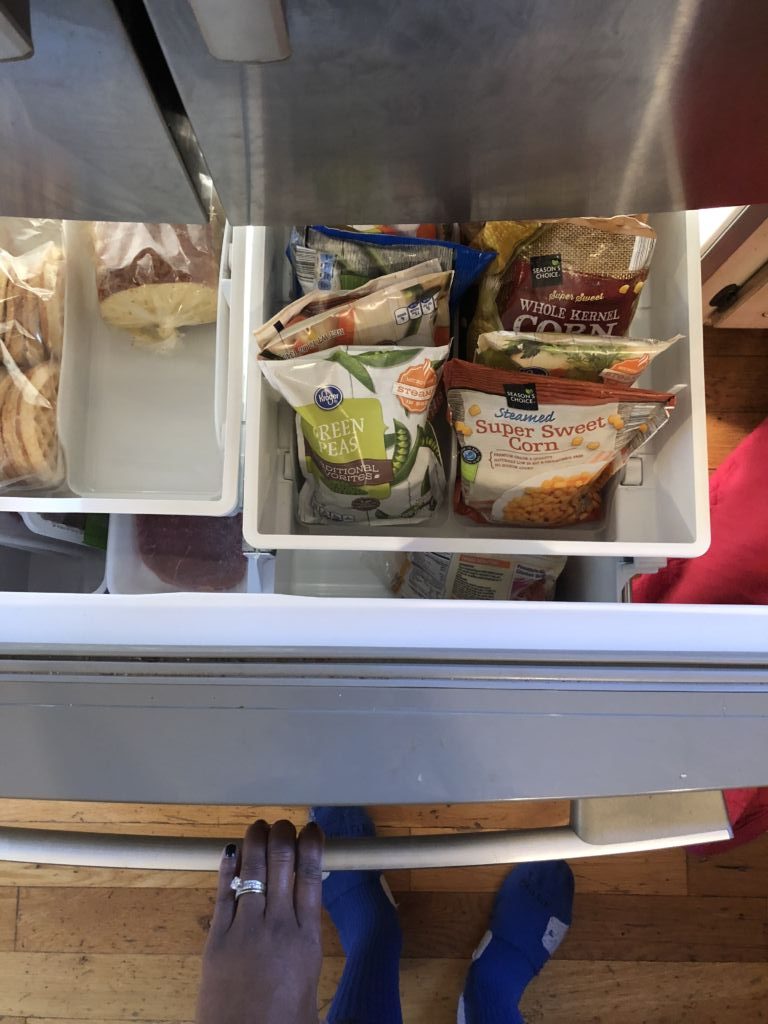 One of the major steps in doing this is taking everything out of the box and utilizing freezer bags and a few storage solutions I found at Aldi and Dollar Tree for storage.  I won't tell you how many times I have thought something was in a box to find someone tossed a half empty box back in the freezer and I didn't have what I needed…and by someone I am totally including myself!
For a little under $10 in organizing bins I am now readily able to see what items I have on hand and what I need to purchase. Dollar Tree has a version of the soda can storage bins that fit perfectly side by side, and the white bins that hold our meat are stackable bins that I found at Aldi for $1.80. I also have a deep freezer in the garage that also needs some love but for now the plan is to keep everything we need for a week's worth of meals in the house and store ice cream and other treats outside to keep down on the clutter and hope that the thought process out of sight out of mind will keep treats around here a little longer than normal!
This is the first post in a series of fun organizing challenges I will be participating in with Trina from Baby Shopaholic and Danielle from The Style and Beauty Doctor. We all know we  function better when our spaces are neat and tidy. You really have to put time and effort  into creating solutions that work for the long haul. We are encouraging you to join us over the next four months as we tackle the small areas in our homes that make the most impact with our Organized on Fleek challenge!
Get some ideas and inspiration by heading over  to see how Trina organized her pantry and how Danielle organized her drawers for our first installment
Here are the #OrganizedOnFleek Challenge Rules and Info:
1. Must follow @babyshopa @stylenbeautydoc @unlikelymartha
2.Follow the hashtag #organizedonfleek (click on the hashtag then click the "follow" button at the top)
3. Post your organization projects! Upload NEW pics and/or videos to your IG of how you get organized (could be before and after, a photo of your organized kitchen cabinets, your dorm, your office, your car, whatever you choose). Just make sure all post include #organizedonfleek. The more posts the merrier! You can even post the stages of your projects, too. While we love for you to share on your IG stories with #organizedonfleek, those posts won't be included for giveaway entry. Private accounts can't be considered for giveaway.

GIVEAWAY: we'll pick our faves each month through April. FOUR people will win a $25 e-gift card to one of our favorite home stores.
What spaces need organizing in your home? Will you be joining us on this fun challenge?!
SaveSaveSaveSave
SaveSave
SaveSave
SaveSave
SaveSave
SaveSave