I would say a reasonable home goal would be to have your home in a state of daily tidiness that if someone were crazy enough to stop by without calling you wouldn't have to leave them outside while you frantically threw items into closets and under the sofa.
I've finally gotten to a place where my house is well kept on a daily basis but it takes work. I found success when I created an actual cleaning schedule.  After two weeks of following it, and forcing myself to complete each day's task even when I didn't feel like it , picking up daily has become so much easier. Feel free to download and print the cleaning shedule and see how it works for you. Don't be afraid to tweak it to your needs but if you are like me and neatness missed you in the genetics department trust me, a schedule will do you some good.
Now that I am serious about my cleaning I've become more conscious of what chemicals are in our cleaning products. Not sure about you but I grew up in a home where Comet was about as American apple pie. As I got older I came across people who used diluted bleach to clean in the kitchen.
If you still use any of these in your kitchen no judgment passed but the more I learn about what chemicals are doing to our bodies and how they are affecting our health….for lack of better words, I just can't.
For the past few months I've been using natural cleaners in my kitchen and while I was skeptical at first these cleaners have been doing a great job and I feel more comfortable using them on surfaces that come in contact with food.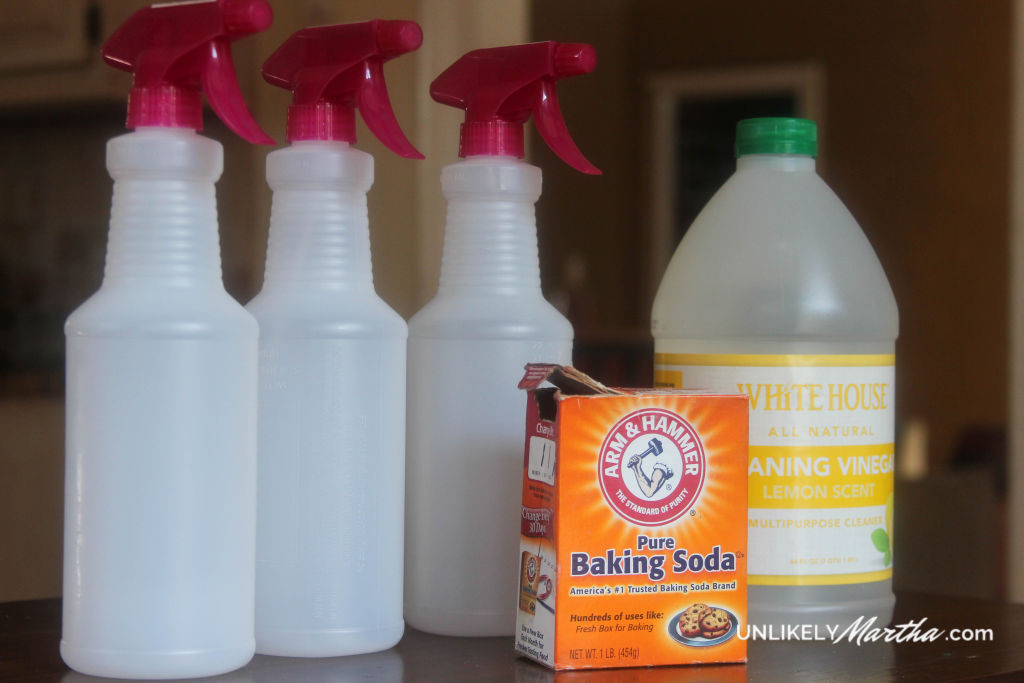 The smell of vinegar when cleaning with natural products can be overwhelming. One of my line sisters told me about a lemon scented cleaning vinegar and it does a great job at masking the smell, another option would be to use regular white vinegar and add in essential oils instead.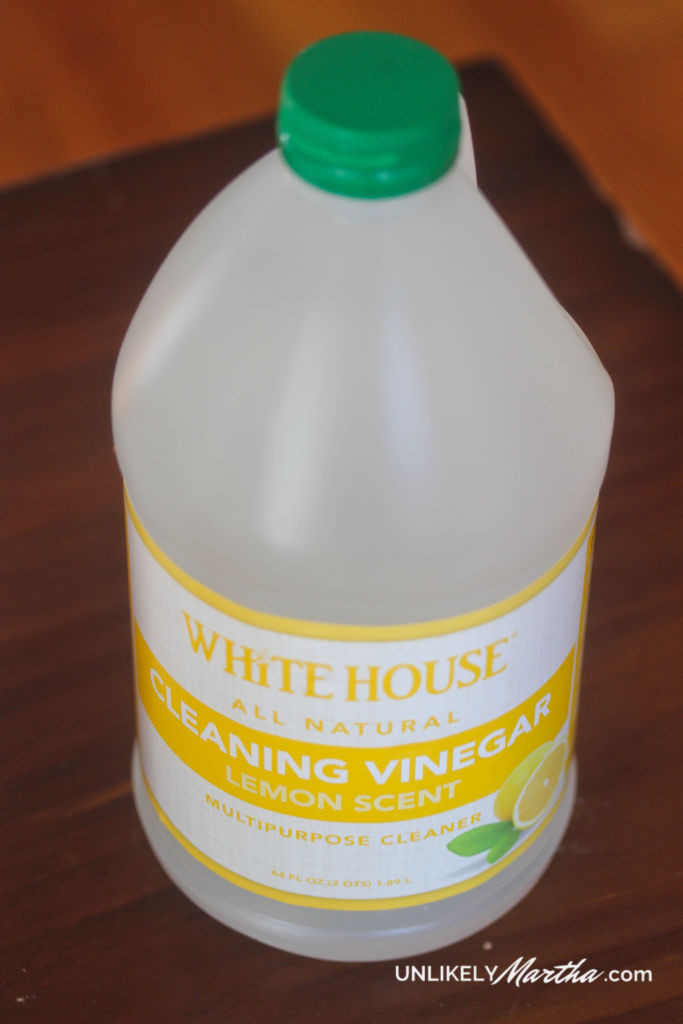 When making these I highly suggest you pick up a funnel, it will make your life much easier. You can grab the spray bottles from Dollar Tree and funnels from IKEA.
If you would like to give these DIY natural cleaners a try here are the recipes for my favorite natural cleaners:
All Purpose Cleaner:
2 tsp. baking soda
1/4 tsp. dish soap
4 TBSP white vinegar
400 ml warm water
Add water first then the remaining ingredients into a spray bottle and shake. If you add the water last the vinegar and baking soda will fizz up and overflow so it is very important to put the water in first.
Granite Cleaner:
1/2 cup rubbing alcohol
8 drops of dish soap
2 cups of warm water
Combine all of the items in a spray bottle and shake well
Glass Cleaner
1/4 c rubbing alcohol
1/4 c white vinegar
1 TBSP cornstarch
2 c warm water
Combine all of the items in a spray bottle and shake well
Save
Save