The first day of fall around here is the day after Labor Day, no cares given that temps are still in the mid 80s, and the official date is September 22. The day after Labor Day is the first day of fall.  I commemorated this glorious day by digging out  harvest decor and sorting through the millions of ceramic pumpkins I have collected over the years. Dollar Tree is a ceramic pumpkin enabler.
As if I didn't already have a million ceramic pumpkins, a shiny little gold one begged to come home with me the other day.
Owls. Lots of owls. Forgot how many of those I had and there are still a few boxes that are incognito.
Irma threw a wrench in the game, my plan was to have the house fully decorated for fall by today. Didn't happen. In the following week, I'll do additional fall decor posts highlighting our living areas, along with the front and back porches.
Today, I'm highlighting the kitchen. I'm sort of moving away from the farmhouse look and moving in another direction. Since I'm not quite sure what that direction is  I'm keeping things minimal this year.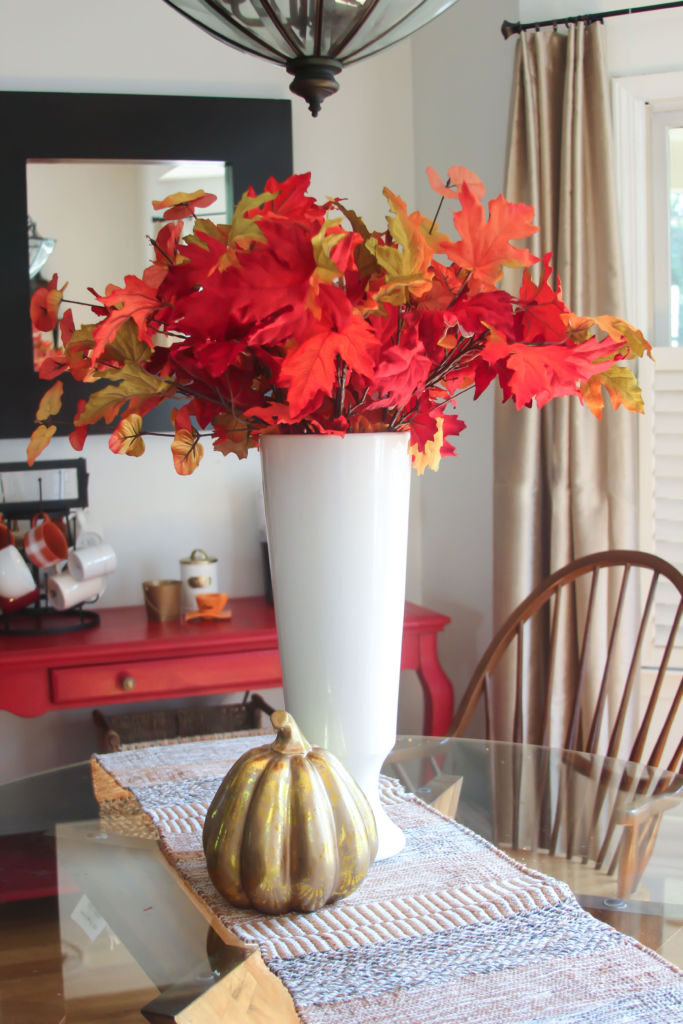 I'm attacking my fear of color this year and integrating the red and oranges and yellows that make fall so amazing. Since my kitchen is so monochrome I decided to bring in lots of color with a large vase of fall florals.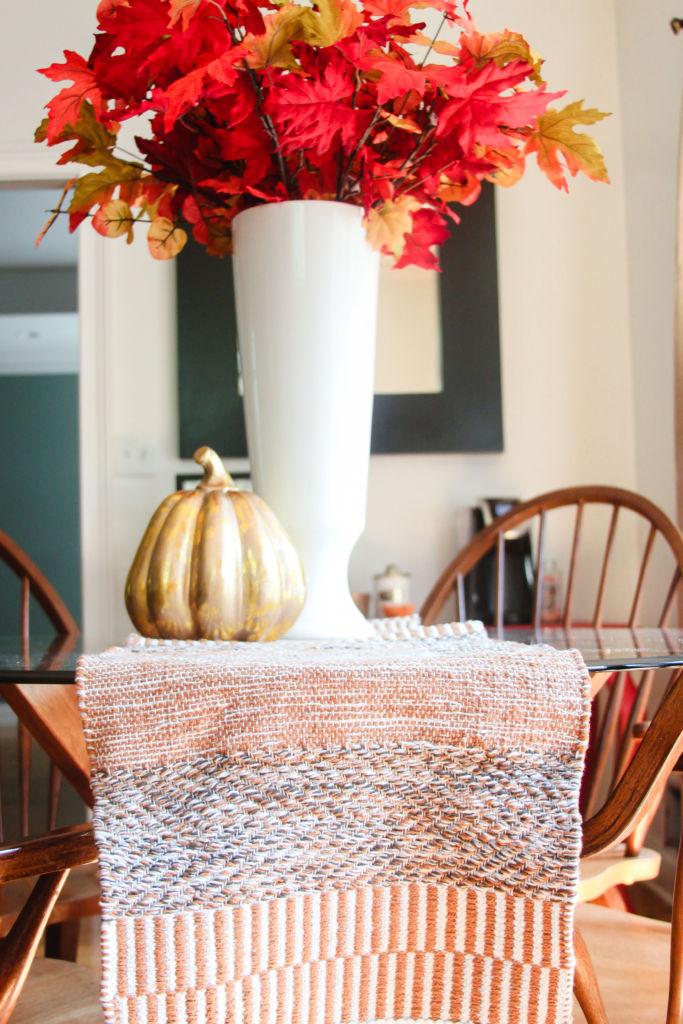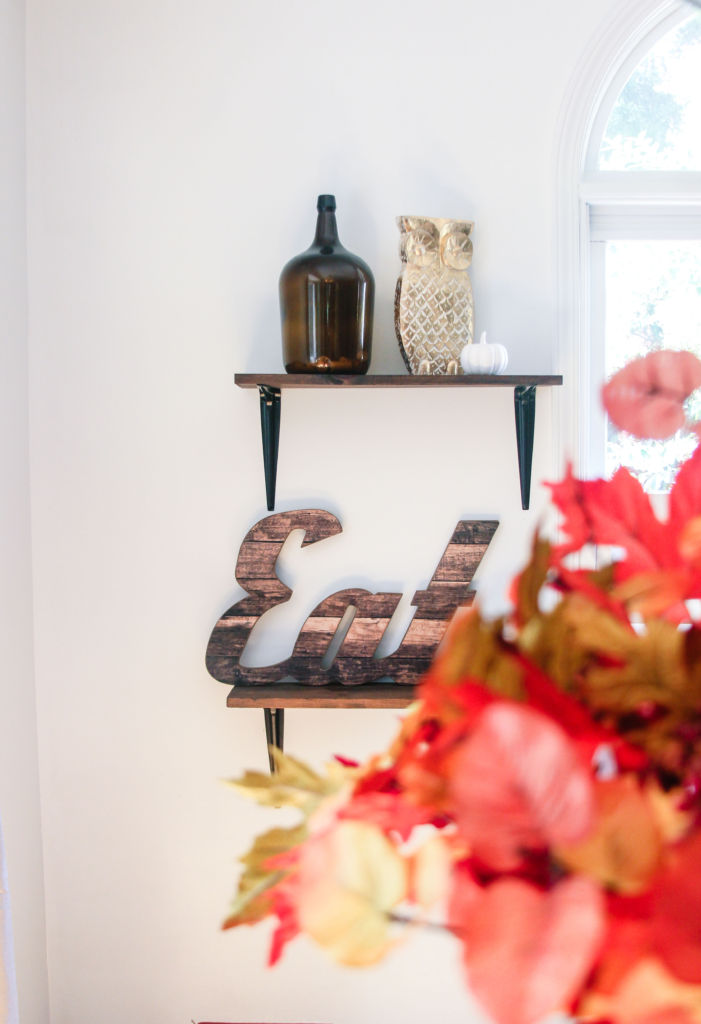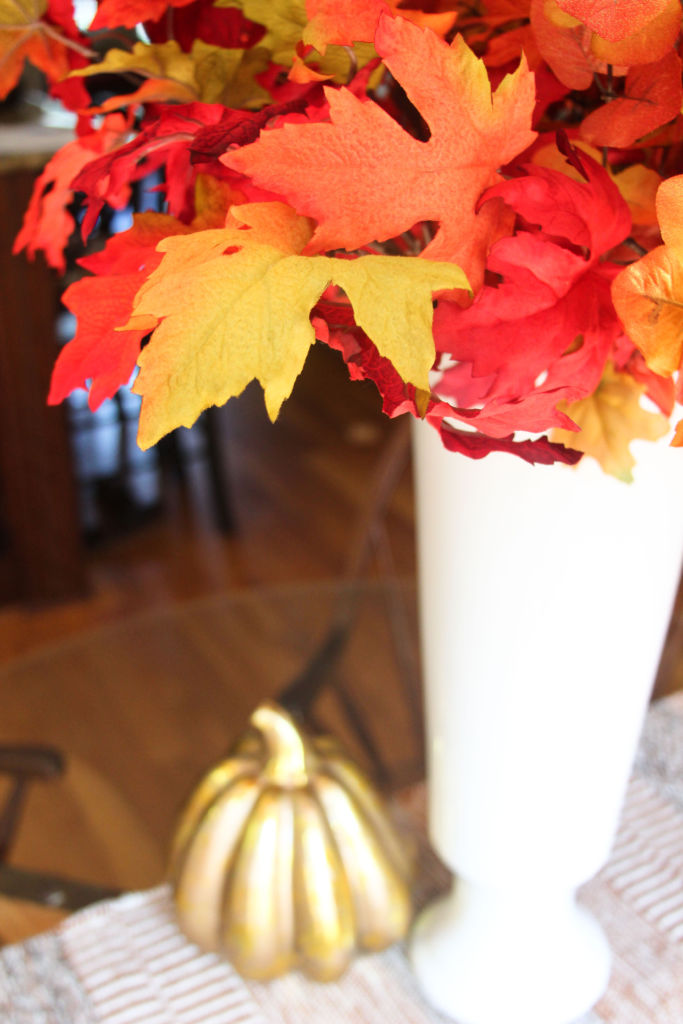 I still have yet to do the DIY tutorial on how I made these open shelves. *adds to my editorial calendar*. I'm really enjoying these shelves, I just added a few fall elements and moved and swapped a few things around.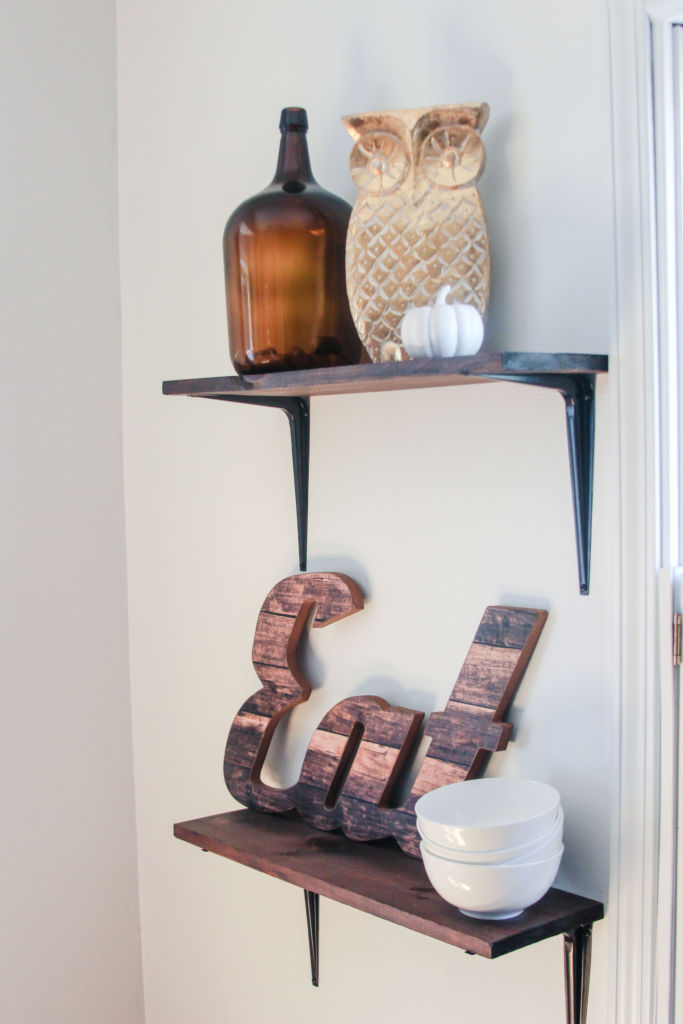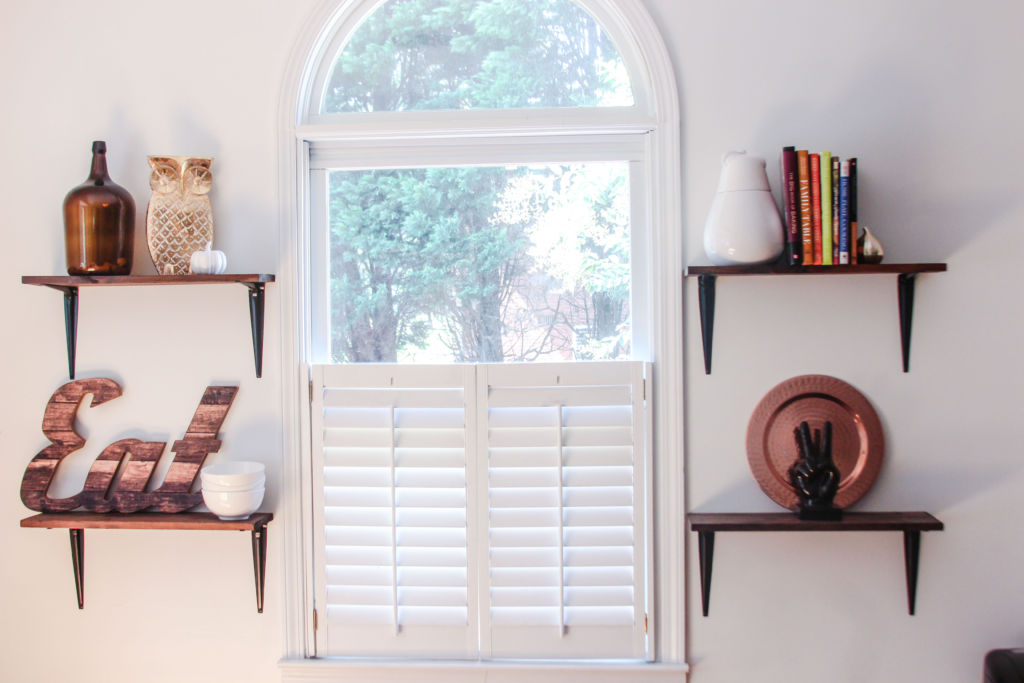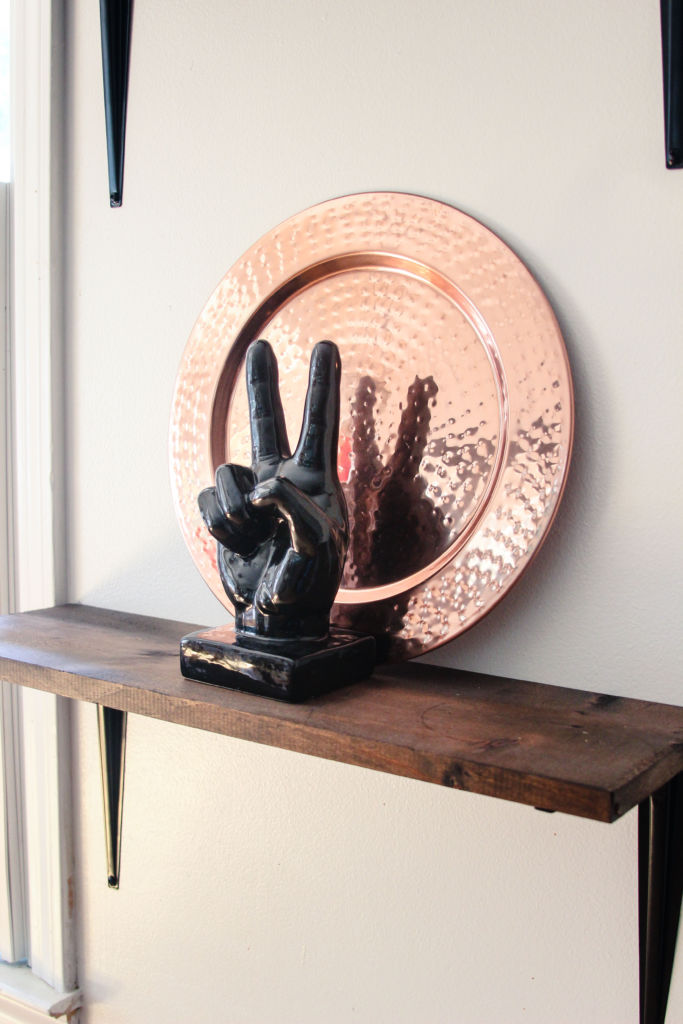 Irma beat up the trees in our front yard quite a bit. While cleaning up the debris, this pinecone on steroids was just sitting there in the open. Intact I might add. It has a new home, and may be getting a bath of spray paint. We'll see.
I also made use of the random scattered stray branches. Collecting these were my contribution to the yard clean up efforts.
I'm on the hunt for the perfect fall printable or picture. Whenever I find it, it will live in this frame.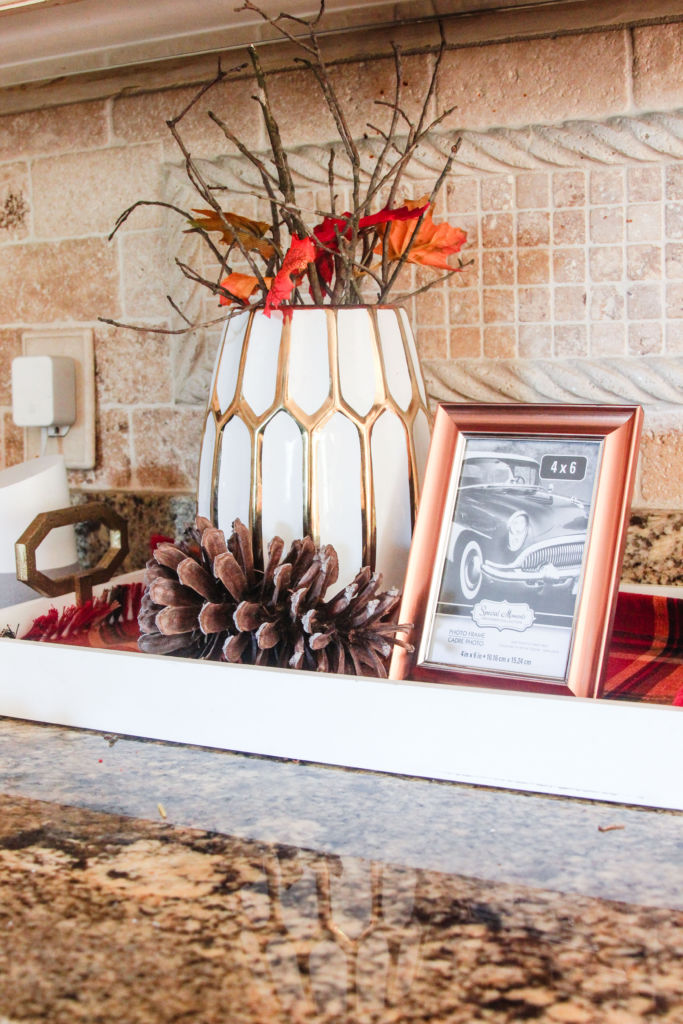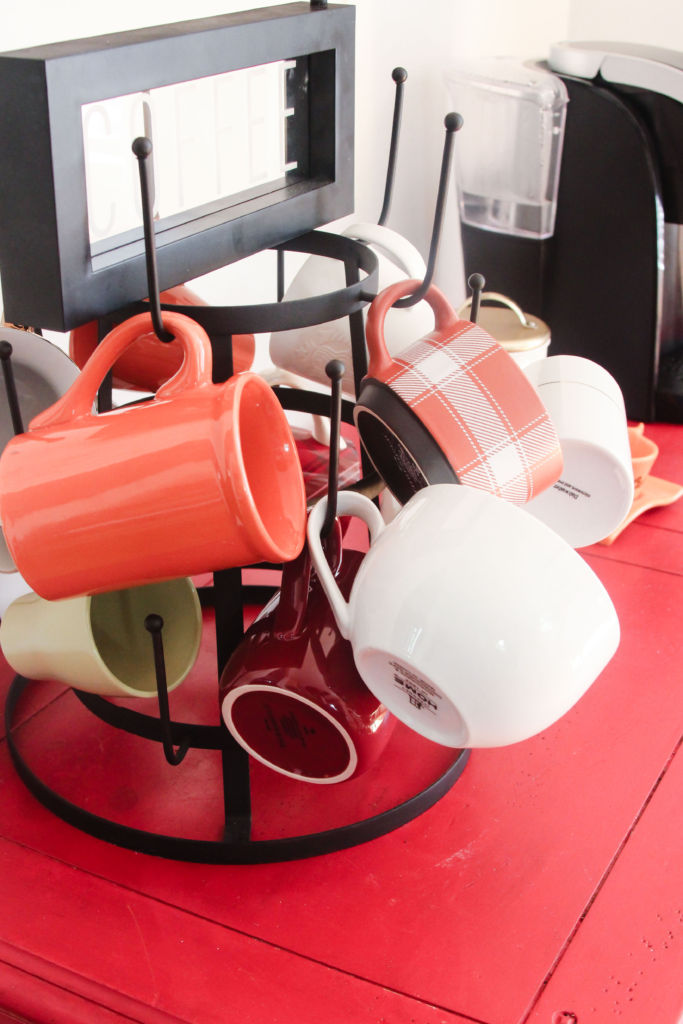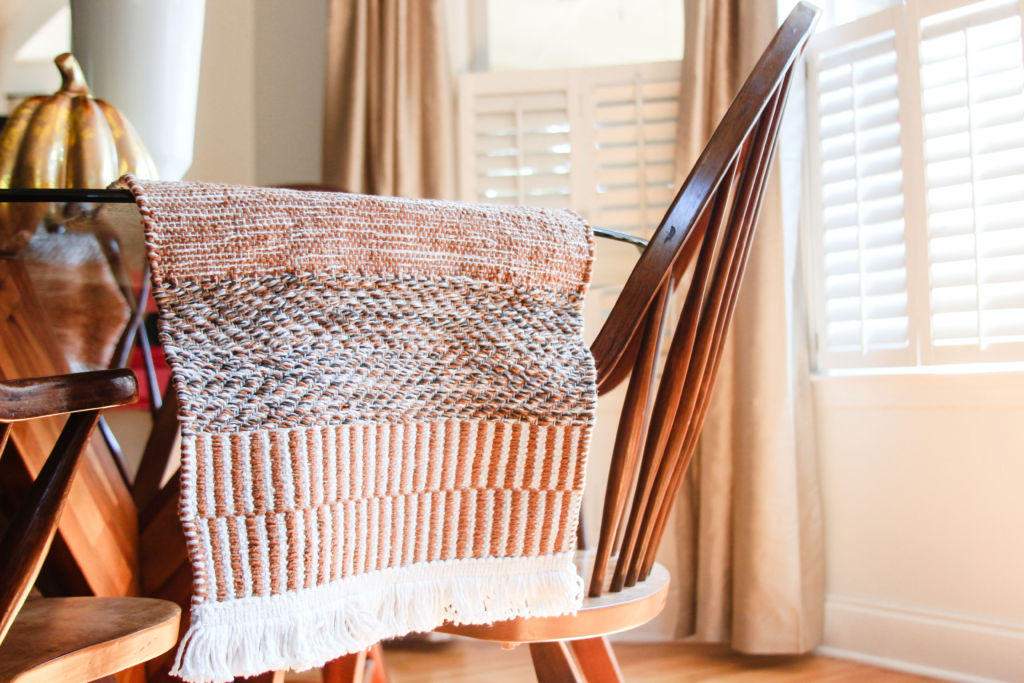 Today, I'm enjoying a little old school blog action and linking up with a few other home bloggers this week for a fall home tour. The Welch House is the next blog in line for today. Head over to see how she's getting her home ready for fall and be sure to follow along for the rest of the week for a little fall home decor inspiration.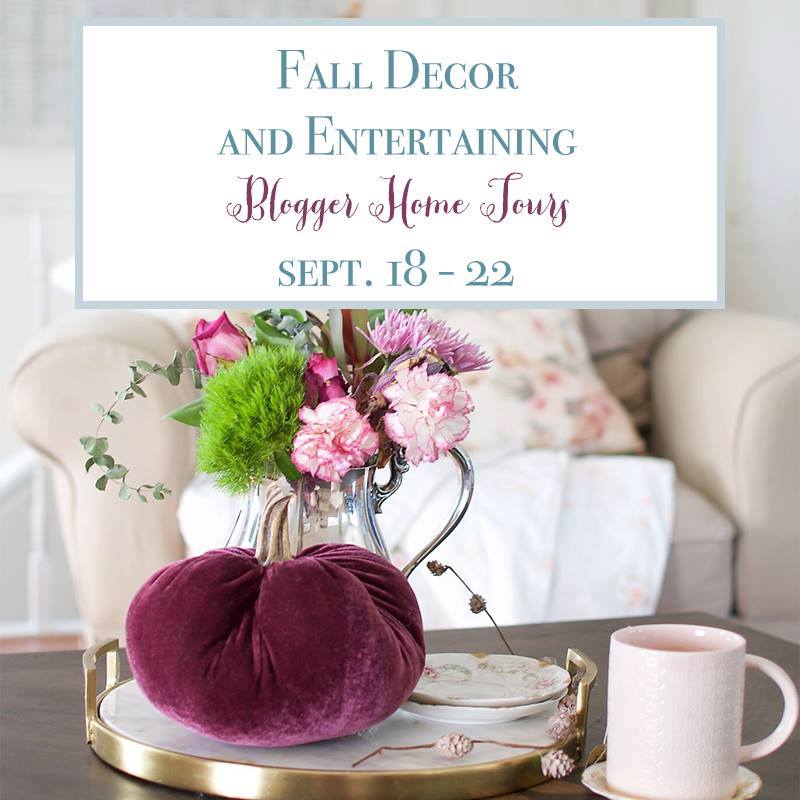 Monday
Tuesday
Wednesday
Thursday
Friday