This is a sponsored post written by me on behalf of Burt's Bees for IZEA. All opinions are 100% mine.
I'm not a huge makeup wearer but I've recently tried to come up with a routine that is quick, easy and gives me a natural look. That pretty much consists of a light layer of foundation to even out my skin tone, a few swipes of blush, eyeliner, lightly filling in my brows and putting on some lipstick.
Every step doesn't happen every day but there is seldom a time when I don't leave the house without lipstick. Lipstick and earrings are neck in neck on my meter of things you should never leave home without. I love me some lipstick, I don't need to know the undertones of my skin or any of that. A quick swipe on the hand and I know whether or not the color will work. I have more lipsticks than a little.
Burt's Bees has a new line of lipsticks that I am a whole lot smitten with and apparently a ton of other people because when I went to Target and another Target I could only come up with this color and ended up having to order a few other shades online.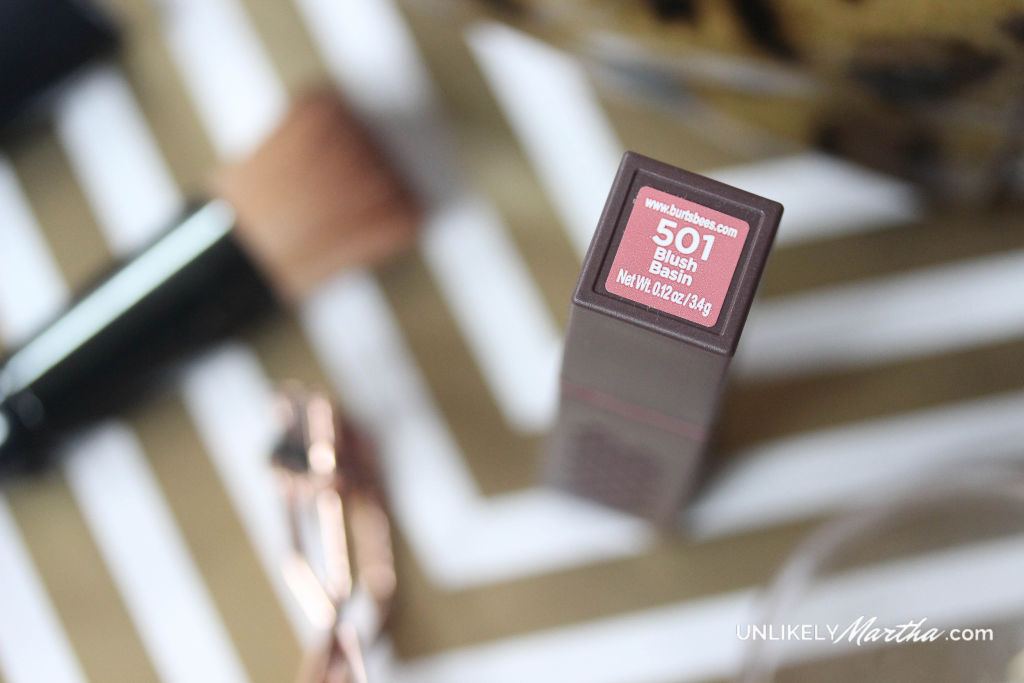 The number one thing I love about this Burt's Bees line of lipsticks is all of the colors are complementary to dark skin. In this day you would think this wouldn't be an issue but it is. From deep berries, to mauves and pinks this line has a little bit of something for everybody and I'm here for it.
Outside of the amazing colors Burt's Bees lipsticks ring in at just $9 and offer this impressive list of qualities:
Available in 14 full coverage, satin finish shades that are creamy and lightweight. The lipstick has the feel of a gloss with the coverage of lipstick. I even swiped it on my cheeks for a wash of color just to see and it served the purpose.
Hydrating and moisturizing for dry lips for up to 8 hours.
100% Natural
Ingredients include Moringa, Raspberry Seed Oil, Beeswax, Vitamin E – Moringa oil is full of essential fatty acids and helps to soften and condition skin, while Raspberry seed oil improves skin elasticity, keeping your lips feeling lovely
Last but certainly not least they are Available at Target
I was a little worried when I picked up this color but quickly came to love it. I have had quite a difficult time finding a "nude" that works for my skin tone. This is my new favorite. I think the hint of pink is perfect and will transition well into Spring and Summer.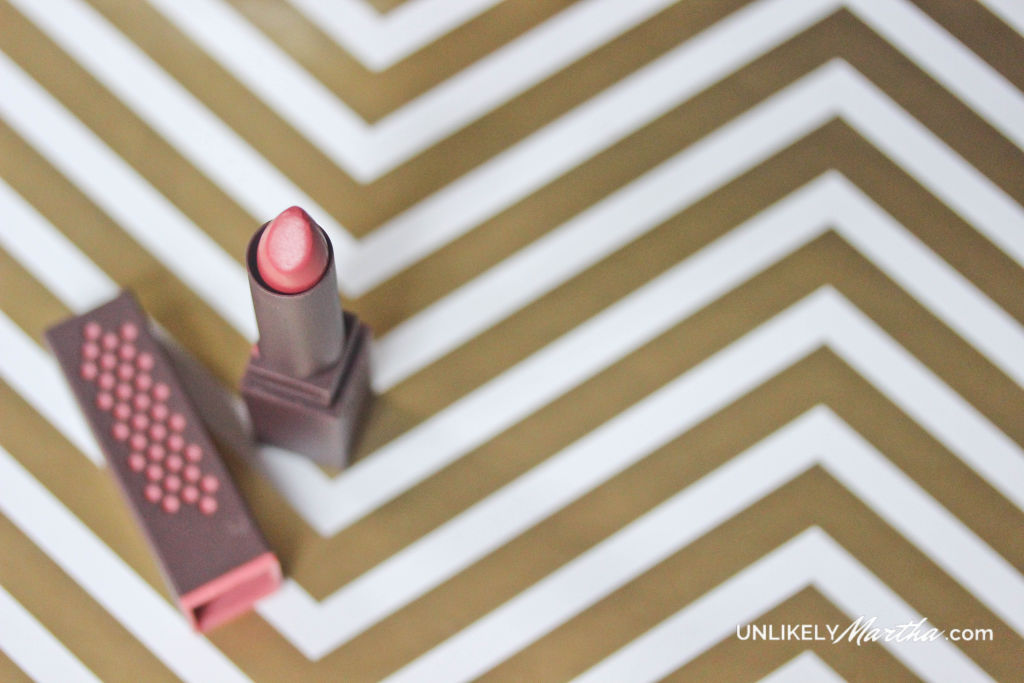 If you are looking for a few new affordable and good for you lipsticks to add to your makeup bag these are essentials. Next time you are in Target take a peek. As much as I am in Target if I picked up a color every time I go I should have the whole collection by the end of next week!
Do share some of your favorite beauty tips for the new year