I work at home, which equates to I don't get out much and when I do get out most often its for things like running errands and chauffeuring kids around. I was never into the yoga pant thing but leggings? I love what I call legging fashion.
I live in leggings and I have no problem dressing them up, or down and turning them into whatever I need them to be. They are comfortable and in the right blend they work, like these I got from Banana Republic. All the stretch and softness that makes me comfortable and somewhat stylish.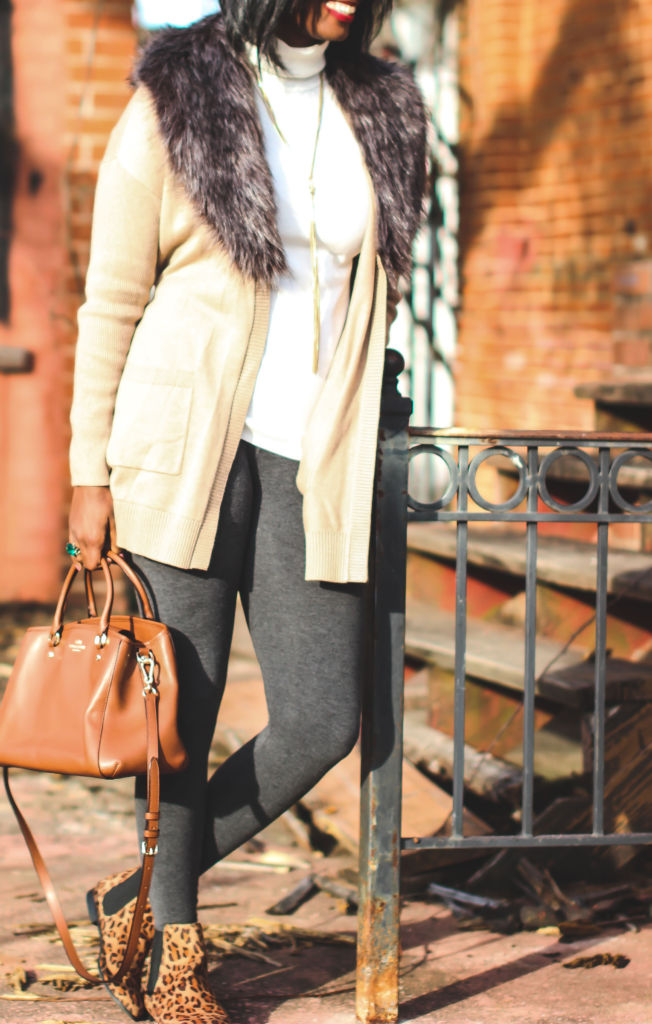 Add a little flair to your leggings if you like. Throw on an oversized sweater and belt it, toss on an oxford and a jean jacket, I tend to think there are no rules in making leggings work except they must be OPAQUE, meaning we shouldn't see your panties through them. I almost think that should go without saying but alas I've seen some infractions in this area.
I do always try to make sure something is covering my hiny because I'm not comfortable just having it all out there but each to his own when it comes to showing off the assets or lack there of in my case.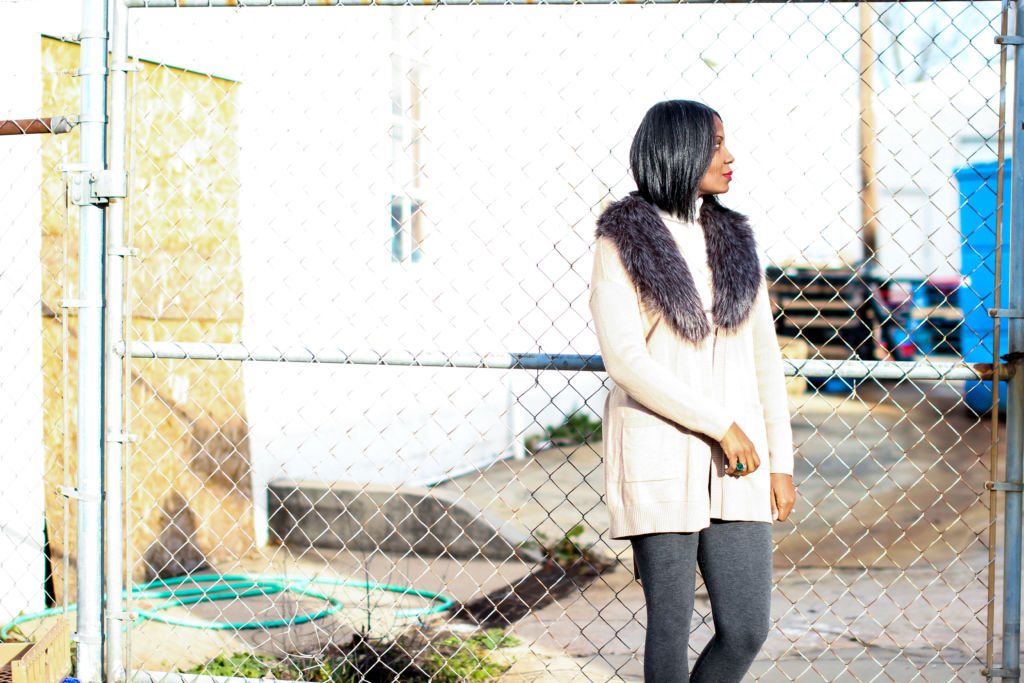 Cardigan | Banana Republic  Leggings | Banana Republic Turtleneck| Thrifted Shoes | Target Ring | Thrifted
Are you team leggings with anything or leggings belong in the gym?!
SaveSave
SaveSave