Yesterday was open house for 3rd grade. I may or may not have been stalking the clock patiently but not really waiting for 5:00 so we could head to the school house for my son's new classroom assignment. I decided to throw on my Caftan, simply because I love it and it didn't need to be ironed.
My husband has all of the jokes whenever I wear one of my caftans, I have many. His jokes will go something like, " I see you with your Moo-Moo on" or " I like that nightgown." No mind is paid to him but yesterday I almost spit out my water when he said I look like I'm floating when I walk in it and reminded him of a lady that would be on  Game of Thrones if I had some "jesus" sandals on…read gladiators.
I opted for my old faithful Kohl's flower flip flops instad. I'll miss them when the weather gets cooler. The look on my face is attributed to the fact that I can never retreat to the back yard with my tripod and remote without a little person coming on the deck asking for something.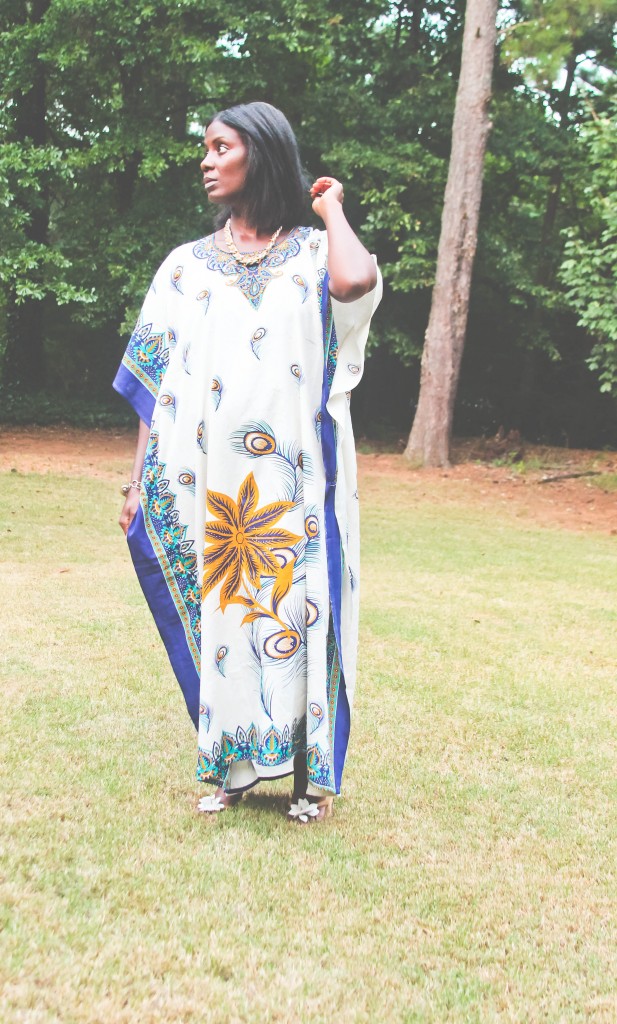 I grabbed this and all of my other caftans from Ross for under $10 a piece. Money well spent in my book.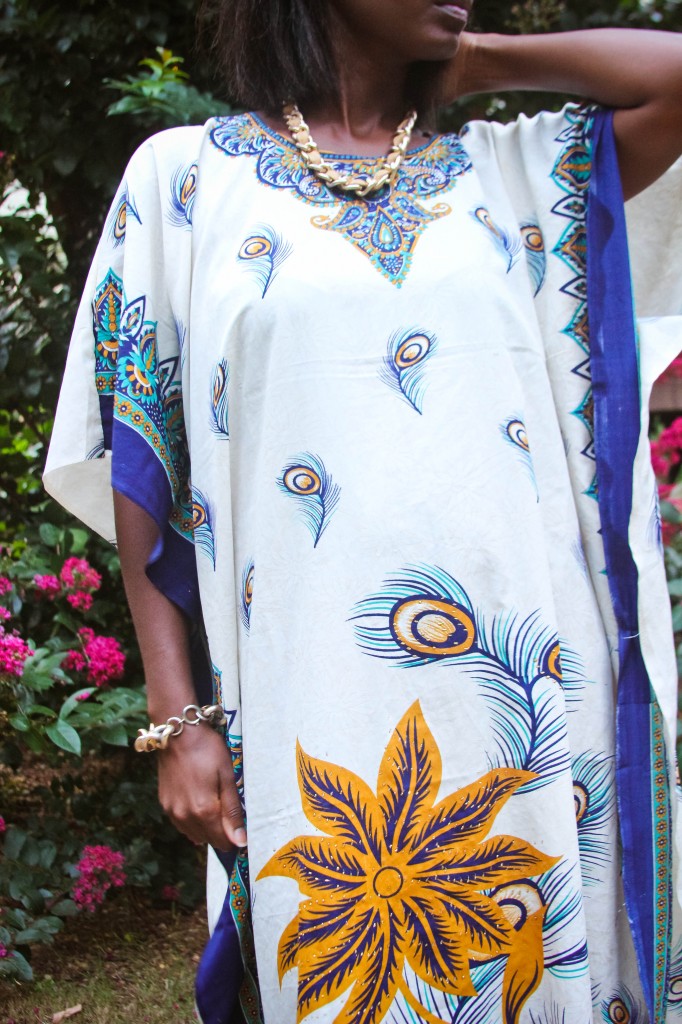 Caftan: Ross Necklace: Thrifted Bracelet: Thrifted Sandals: Kohl's