I can't stress enough how important comfortable fashion is to me….especially when the temps start to dial up. Since I am slowly reconstructing my wardrobe (more on that later) I'm determined to steer clear of any trendy items and specifically spend on items that are classic and are of good quality.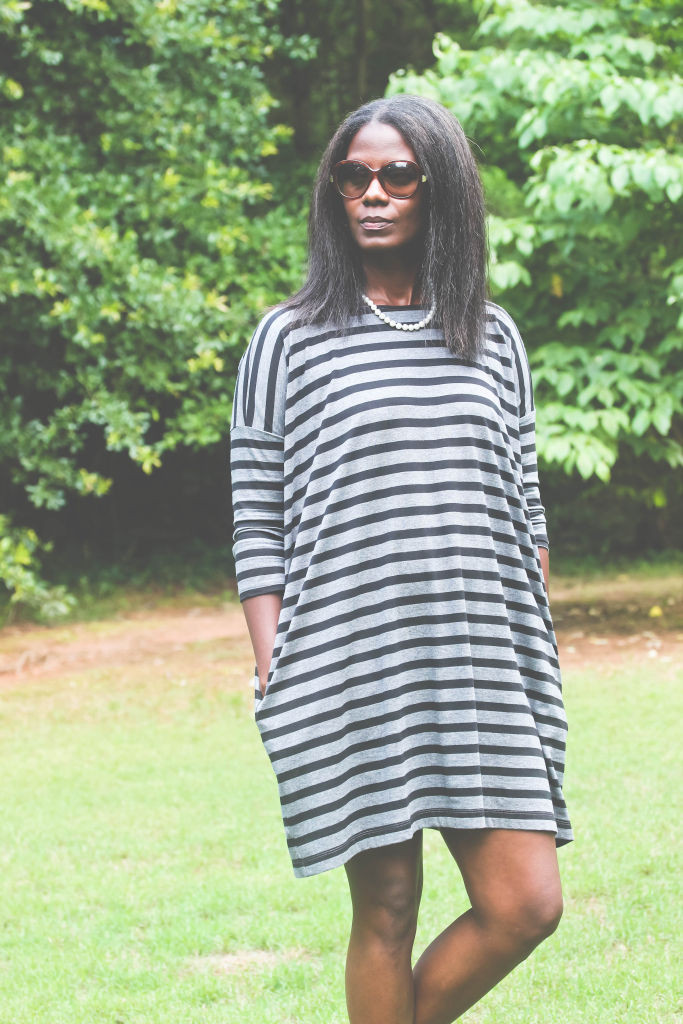 Went to my cousin's house a few weeks ago and fell in love with this dress. Hers was navy blue and white. As a stroke of blessings would have it, one of my favorite girls called me on the phone telling me about this amazing sale Gap was having. I ventured over and there was the dress. *cue angels singing*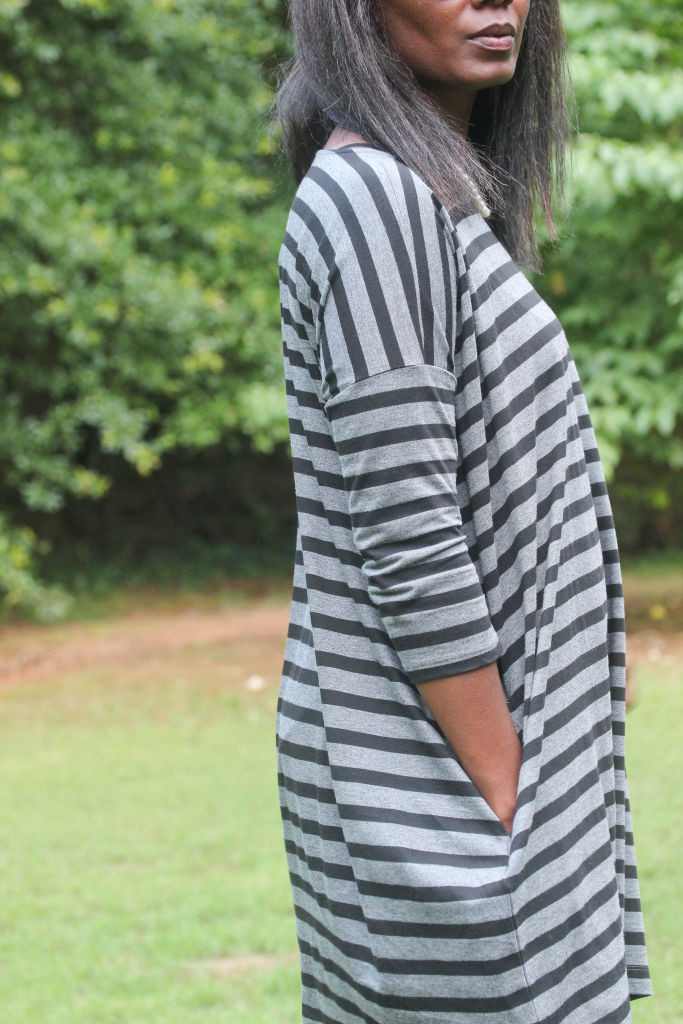 Unfortunately it wasn't in my preferred color but style and price trumped color. The dress was marked down to $19 with an additional 40%. I paid $11 for this dress and the original price was $50.
WIN. SCORE. DID THAT.
Love my dress. The jersey fabric is amazing  so I plan to take good care of and get good wear out of this simple dress.
Found an unbelievable deal lately? Do share!