You guys know I'm all about supporting women/mom owned businesses. I'm all late with this. I thought I scheduled this post…but. Anywho
My very good friend Crystal is one half of the sister duo that blogs over at Brown Girls Fly and is also the owner of an online vintage clothing store named Totally U Vintage.
I'm super excited to announce that she will be in town this Thursday and is collaborating with some other ladies to host a trunk show at the M Bar and Fuse Lounge. I'm giving away a $25 gift certificate toward any purchase made with Totally U Vintage.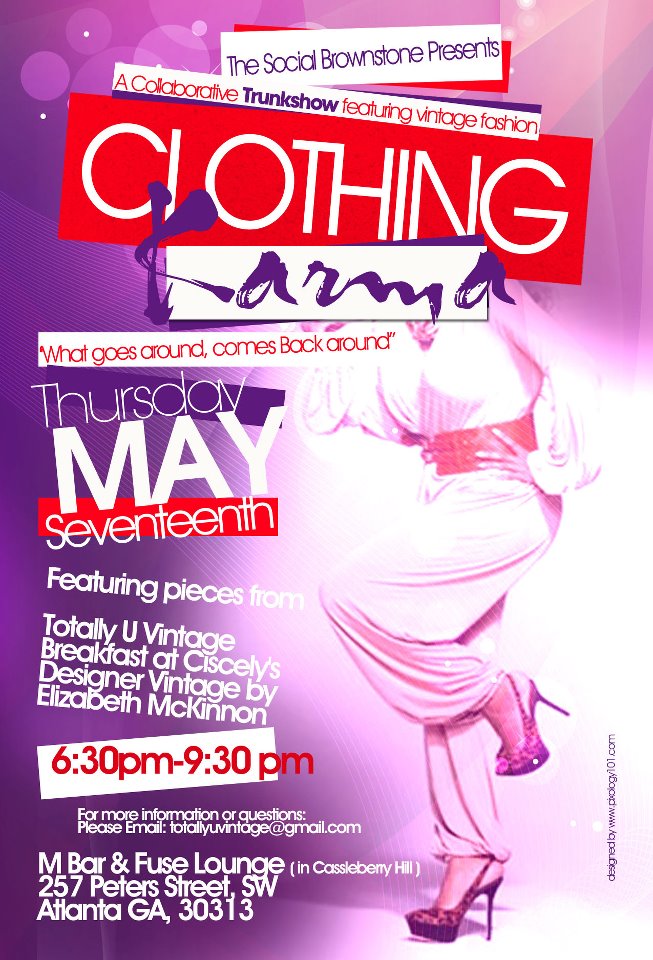 Want it? You only need to like Totally U Vintage on FB and for a bonus entry like Lipgloss and Binky on FB.