The week before last I attended an event hosted by my bloggy BFF Trina that was held at Neiman Marcus.
Y'all know I love socializing with the Atlanta blogger scene so this was right up my alley. Unfortunately I wasn't able to stay as long as I would've liked because I had another event to attend but I was there long enough to get the scoop on this season's trends and we were even let in on a hot off the press secret that green is going to be the color of the fall, all shades of it. Don't say I never told you anything.
If you want to be on trend this season, Dave Ferguson, style advisor for Neiman Marcus suggests the following:
Wear arm candy….lots and lots and lots of it. He said you may want to do some arm curls. That's how much of it you need to be wearing
Big bold earrings are the move
Bright, bold colors. Read neon. Get.you.some.
Wedges are here to stay at least through the fall and pointy toes have the nerve to be coming back after I just threw away a neon pink Charles David pair I had from years ago…but they look down at people for being hoarders *weeps silently*
PRINTS…be bold people. Get you some prints..and be daring and mix them up.
Colored denim will make it at least another season. Goodwill has tons of it. I know, I got some from there. No excuses.
Here are a few photos from the event…Wish I could've stayed longer.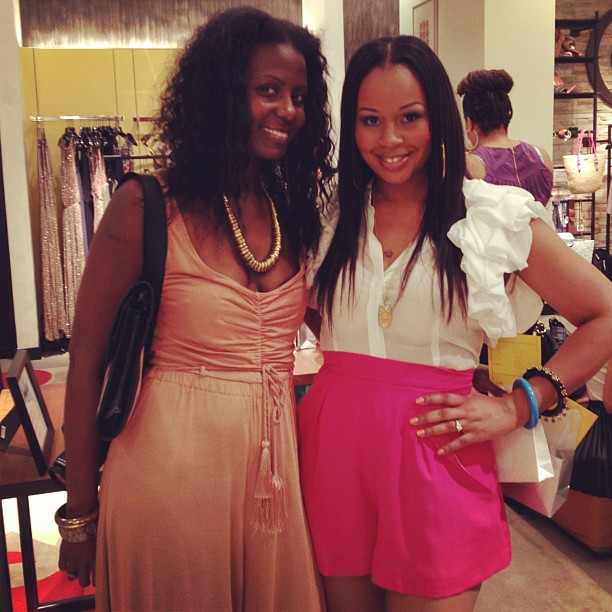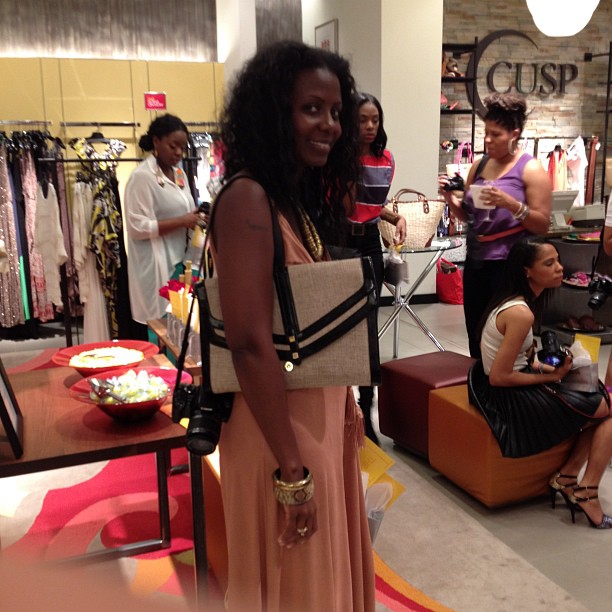 I wore: Jumpsuit: H&M Necklace: Thrifted Purse: Thrifted Arm Candy: Thrifted
What trend can you not get enough of or would like to try?