Happy to collaborate with Gymboree for Back to School. I was compensated for this post.
Ten days from now,  including weekends we will be saying goodbye to summer and hello to the hustle and bustle of a new school year. School supplies and shoes have been purchased and I'm getting my mind right to head to middle school orientation in a few days. This school year will be a little different, it is the first time I will have children in different schools. I'm a little nervous about my son's transition to middle school. Keeping in mind everyone's journey won't be mine, I still listen to the horror stories I've heard about the transition to middle school and can't help but be a little on edge. Send spiked coffee for my nerves, okay?
Going into a new school year, I believe parents and children should have goals. Knowing my children's goals helps me plan to help them succeed in reaching their personal goals.
Y'all know planning is imperative for me and as I try to put systems in place for this new school year I'm just reminding myself to breathe and take it one day at a time. My main goal for the upcoming school year is to simply plan ahead and find ways to make my life easier. The main component of this is making sure I plan our meals in a way that I only have to cook 2 days out of the week for 5 days worth of meals.
Lofty? I know. Cooking everyday is the bane of my existence. With crockpots and instant pots and all of these new gadgets I'm sure I can whip up at least 2 meals in one day. We'll see.
My daughter says her goal is to, " Do more by myself and keep my room clean."
Word?! I'm all for her independence, and it will require me putting some systems in place for her as well. One of the things I did last year that really worked was getting with her every Sunday to plan out her outfits. Once they were selected, I ironed them and put all of the items together on a hanger along with her hair bow so she could get herself ready in the morning.
This year will be no exception. She's really excited about the new pieces that we've picked up from Gymboree. I've stated before I love Gymboree's age appropriate and colorful fashion. I can let her assert her personality and pick out her own clothing without having to police her choices.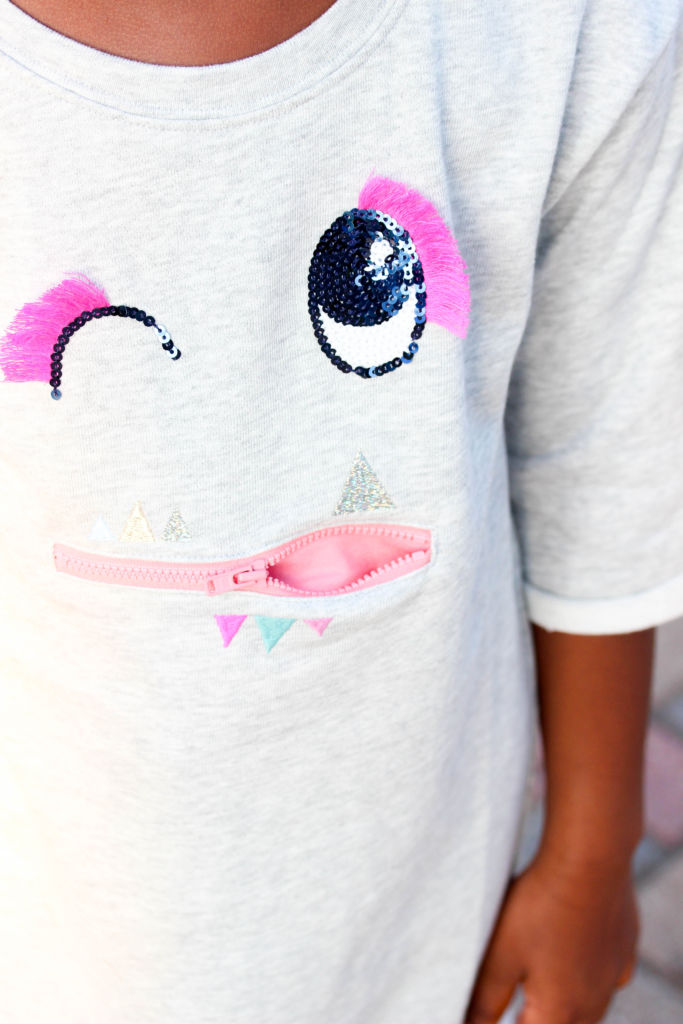 How cute is the little zipper mouth on this dress?! Unzipped it is a full pocket, in which she plans to keep her lipgloss she says.
This dress is her absolute favorite. This girls loves some bling. Please note that everything she picked out has some kind of sequins or shine on it.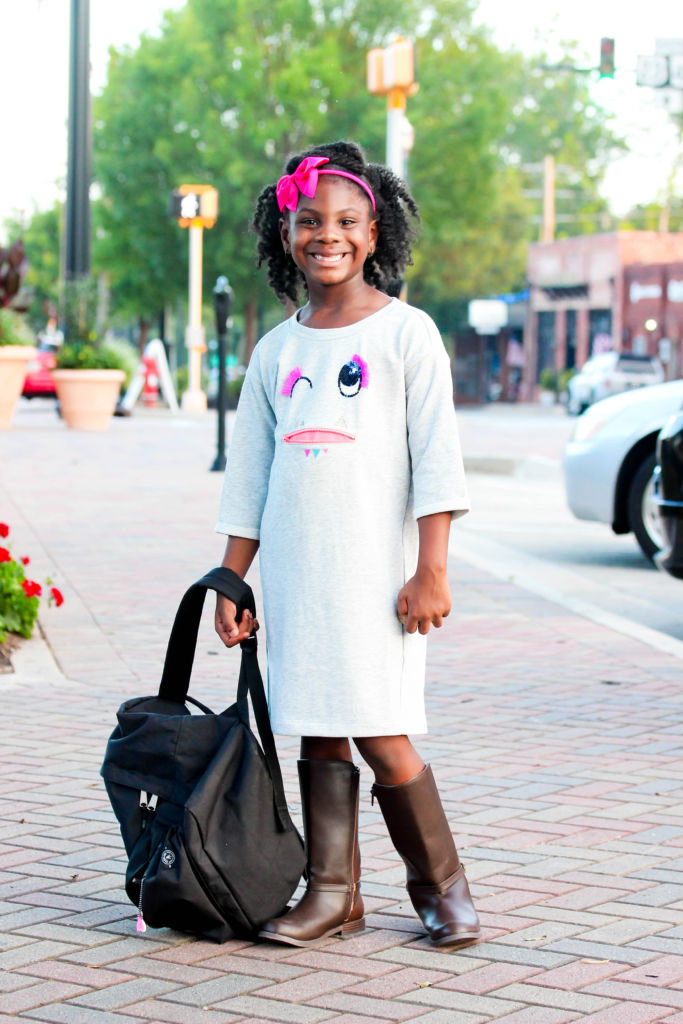 Gymboree Funny Face Dress  | Brown Tall Boots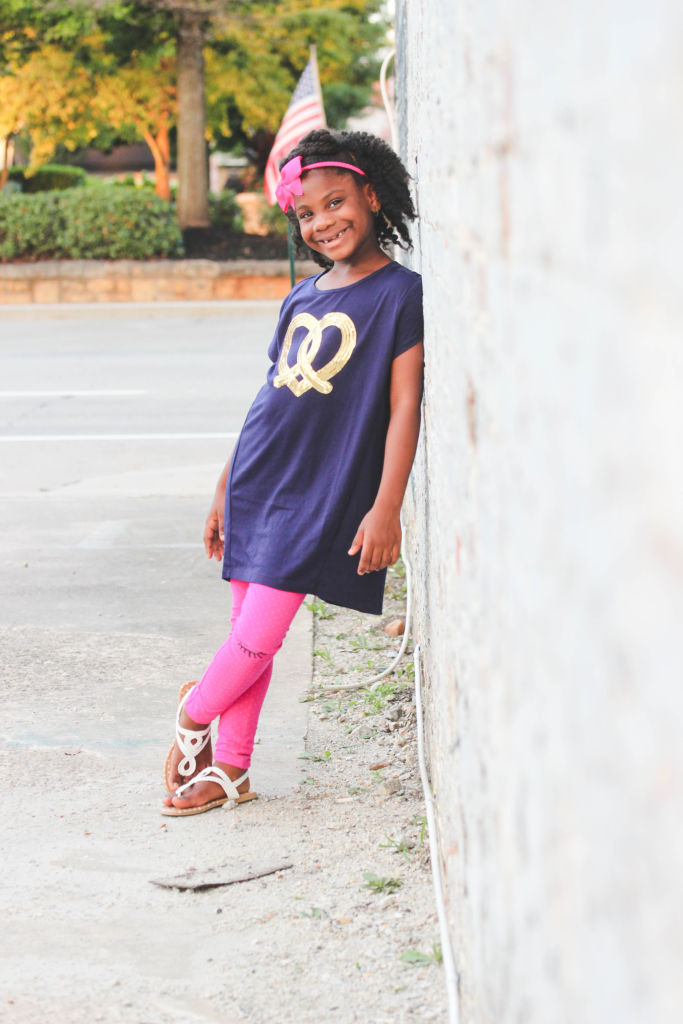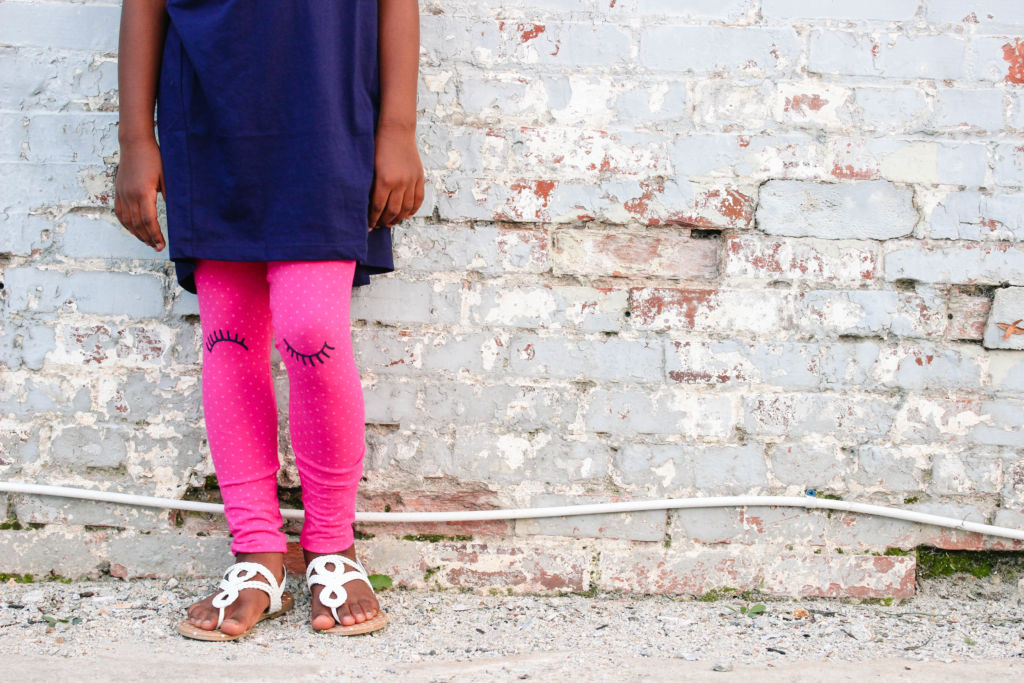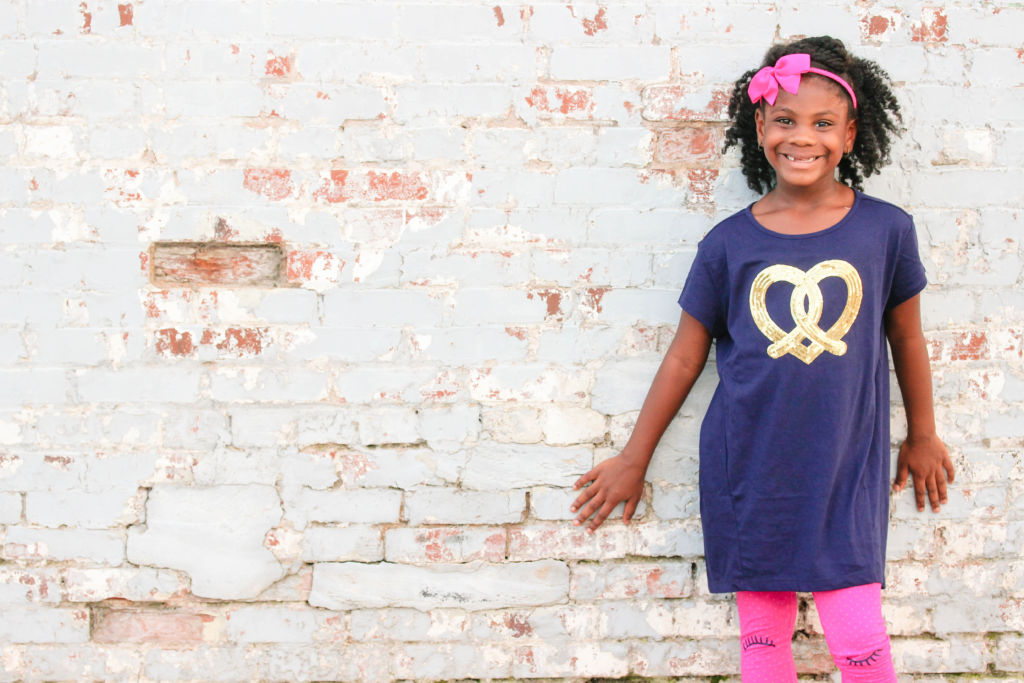 Gymboree Pretzel Tunic | Eyelash Leggings | Headband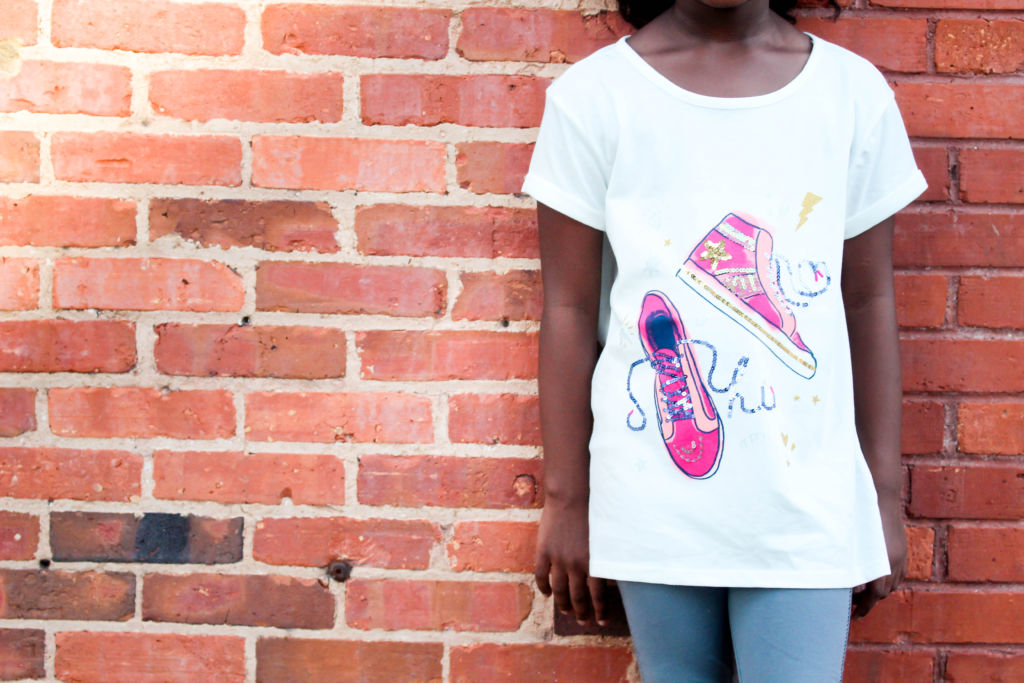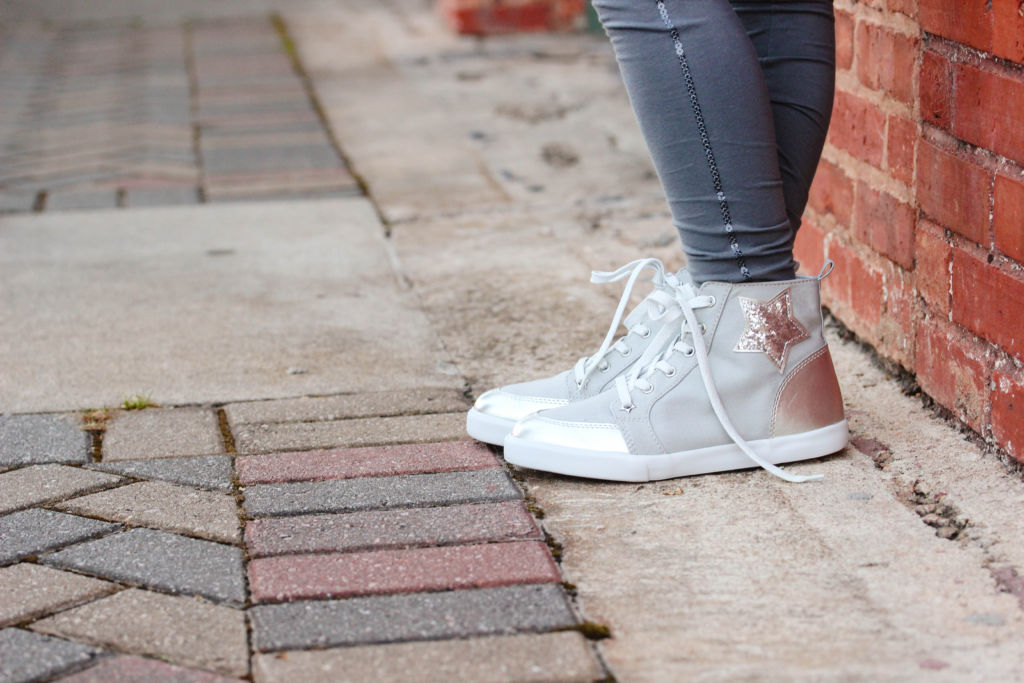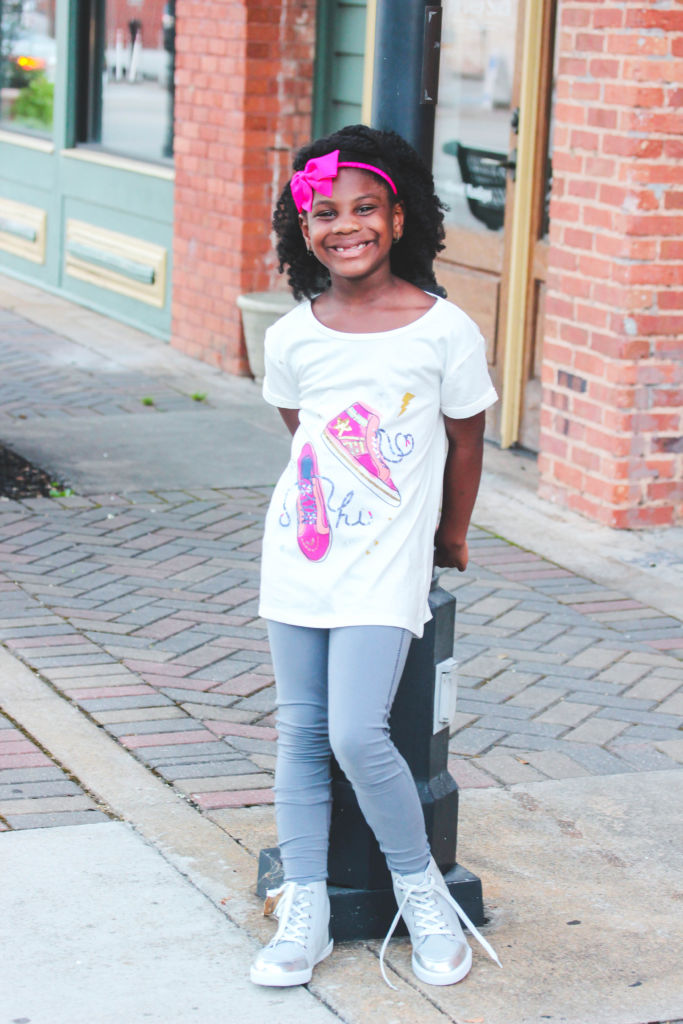 Gymboree Sneakers Tee  | Sequin Stripe Leggings | Glitter High Tops
We did a fun little video showing off her Gymboree back to school styles!
Gymboree is still around! While some of their stores are closing, shopping online is still an option, and their Back to School collection is full of fun and color. I'm happy to give away one $50 Gymboree gift card to one lucky winner. Enter below!
What are some of your back to school goals for the upcoming school year?! Some of these items I wish they made in my size, what are some of your favorites from the Gymboree back to school collection?