Last week I did manage to get out without my skinny jeans and Uggs on.
Tuesday evening I ventured over to Nancy's Pizza to party with Tami for her annual Christmas party.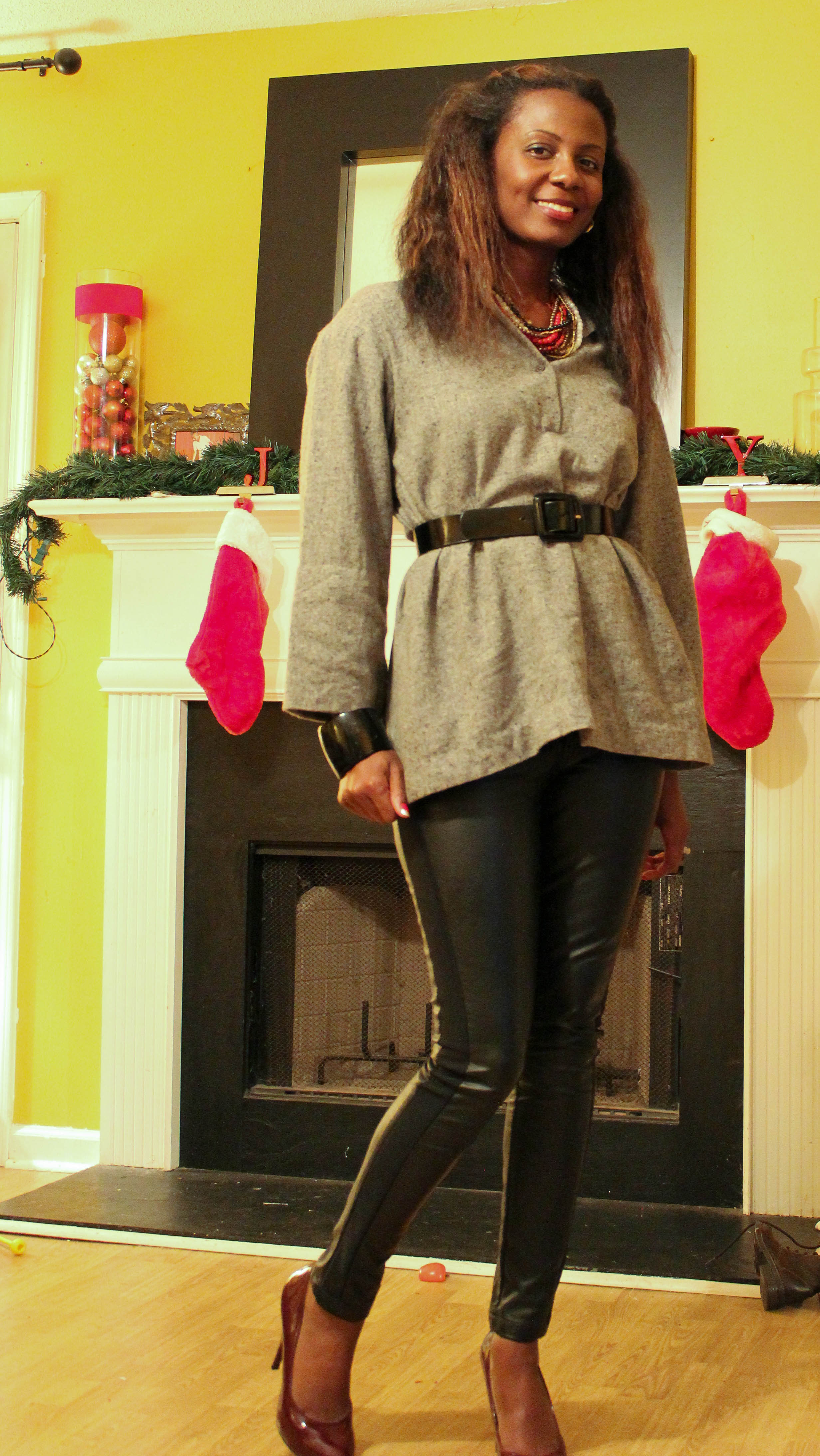 Tunic: Thrifted Necklace: Thrifted Vegan Leather Pants: Forever 21
Bracelet: Macy's Belt: Thrifted Shoes: Ross
Friday, I volunteered some hours at the Alliance Theater with the Pajama Program and then headed over to mingle with a few of my favorite bloggers for a party sponsored by Just Fab. No, your mind is not playing tricks on you. I indeed have a snowflake painted on my face. During the time I was  volunteering there was a face painter onsite and to get in the spirit and encourage the children to participate I decided to get mine done #youcare.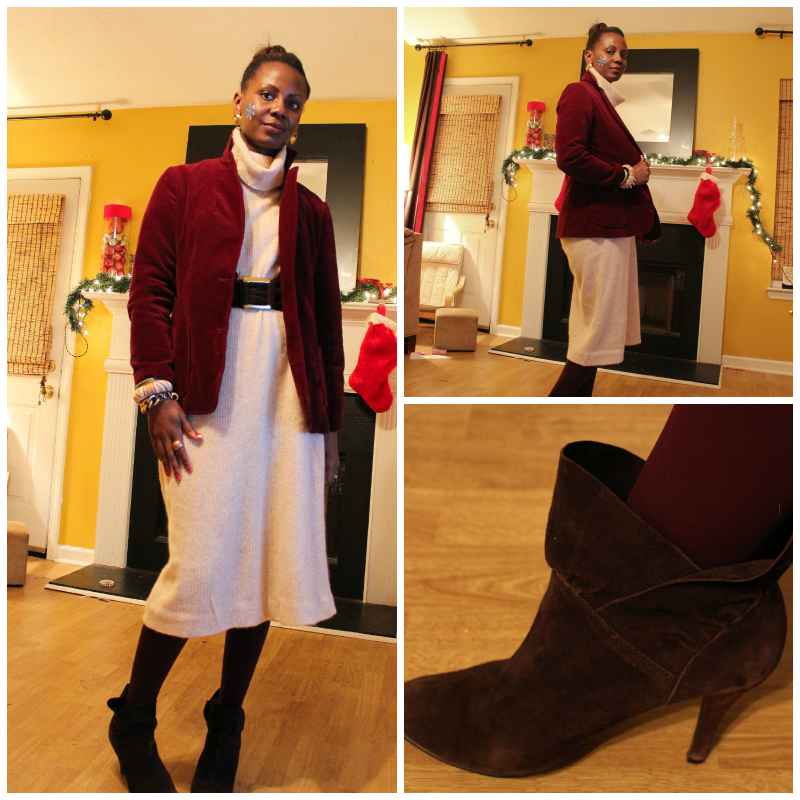 Dress: Thrifted Belt: Banana Republic Bracelets: Thrifted Tights: No Nonsense Boots: Nine West
I'm linking up with Monday Mingle