This is a sponsored post written by me on behalf of Eight O'Clock Coffee. All opinions are 100% mine.
One of the hardest things for me to do in the evening is wind down and relax. I often feel like I'm running full steam, physically and mentally until I collapse in the bed and even then I'm still glancing at my phone until my eyes have had it for the day and voluntarily close leaving me to wake some mornings with my phone in my hand.
This year I'm looking to really settle into a wind down routine, if it offers nothing more than watching a show in the evening with my family or reading a book or magazine, I need to figure out how to relax and decompress my day. I am certain it will make me feel more rested and allow me some detachment from the work I do daily on the internet.
I have to find a refuge from the noise. I'm hoping if I'm successful for a few days the actions will evolve themselves into a habit that I can stick with. Clearly I need a little help calming down in the evenings so I'm thinking of starting with dimming the lights and actually tucking my phone away in another room and turning the volume down to avoid the temptation. I've been told warm drinks help and while I love the taste of various warm beverages, there is nothing that takes the place of a hot cup of coffee for me.
I know many people don't understand the purpose of decaffeinated coffee, and I think its correlation with mornings and wakefulness makes it hard for people to grasp the idea of coffee without caffeine. I'm more than certain some people's obsession with coffee extends beyond its caffeine component and is based strictly on taste.
I won't tell a fib and say I drink decaf coffee because traditionally I haven't until I tried Eight O'Clock Coffee Infusions Relax Decaffeinated. Y'all, this blend is so incredibly smooth and has a very light coffee taste for those that don't like strong coffee. I added a little bit of creamer and left out the sugar and was pleasantly surprised at how the lavender and chamomile meshed really well with the coffee flavor.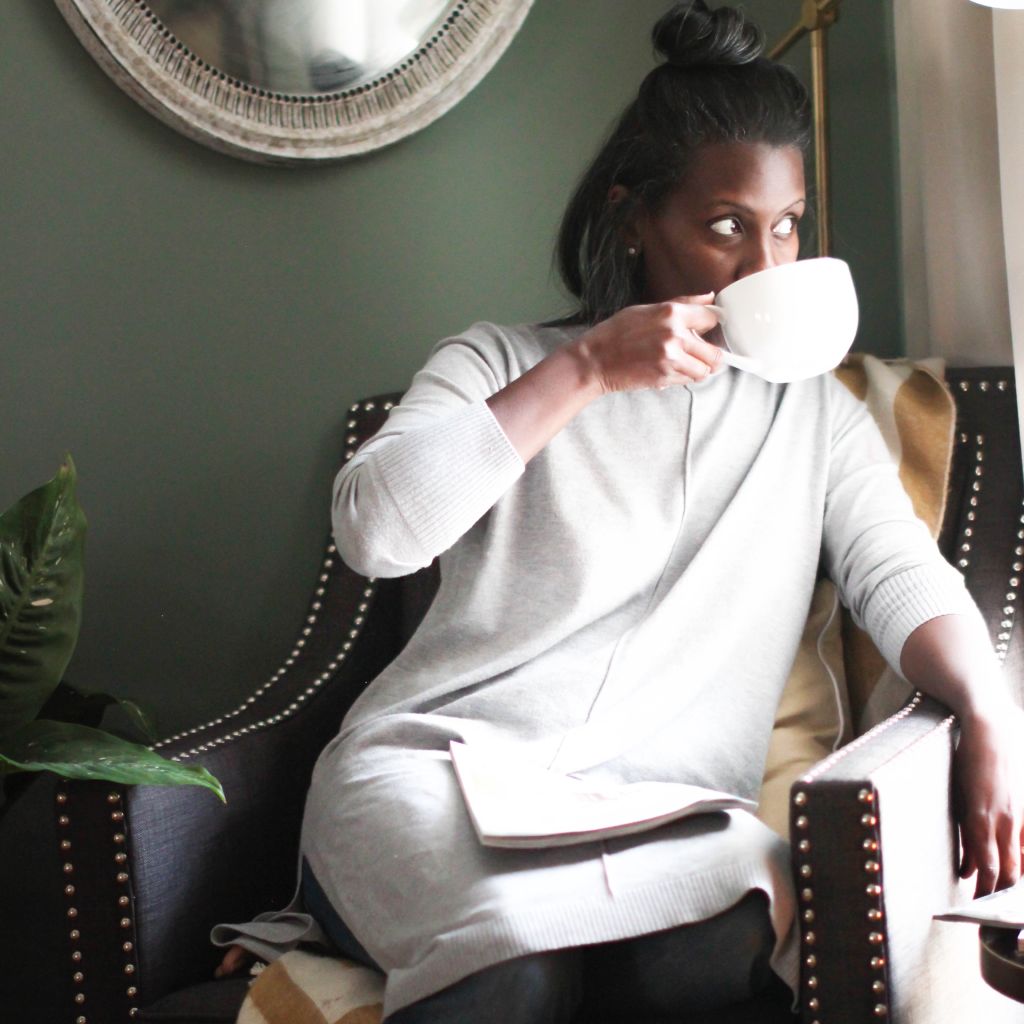 The Eight O'Clock Coffee Infusions is a new line of tasty coffee options that have additional ingredients that add more benefits to your daily cup(s) of joe.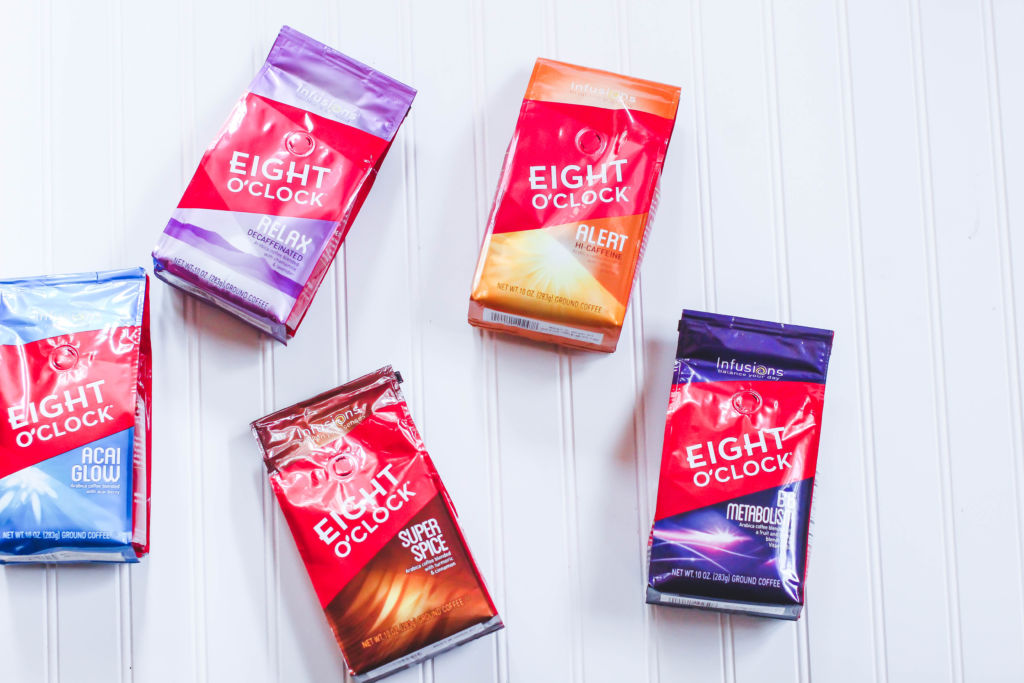 Alert Hi-Caffeine: This selection of 100% Arabica beans are medium roasted for a bold, robust flavor and gently blended with caffeine and guarana to help brighten your day.
Relax Decaffeinated: This carefully selected option of decaffeinated 100% Arabica beans are gently roasted for a smooth, well balanced, flavorful finish and blended with cuts of chamomile and lavender to help soothe and relax you. A perfect combination to enjoy as you unwind.
Super Spice: If spice tones are your thing, these gently roasted and blended coffee beans are mixed in with turmeric and cinnamon for a smooth, mild spiced flavor to awaken your senses.
B6 Metabolism: Gently blended with a fruit and herbal blend rich in Vitamin B6, which helps support normal energy-yielding metabolism.
Acai Glow: Gently blended with acai berry for a rich, fruity, vibrant flavor. A lively combination to help invigorate your day.
These Eight O'clock Coffee Infusions give me coffee options and I'm a girl that loves options. Whether I need a little pep in my step in the mornings or a complete chill pill in the evening I can get them both with the coffee flavor that I love. You can find the Eight O'Clock Coffee Infusions in store or buy online and you can save $1 off your purchase with this coupon .
How do you wind down in the evenings?
SaveSave
SaveSave
SaveSave
SaveSave
SaveSave
SaveSave