Seeing as how Thanksgiving is not the time to pull new recipes out of your hat, if you are looking to add something new to the Thanksgiving spread now would be the time to start experimenting.
This sweet potato cornbread is really good. It's sweeter and  "cakier" than regular cornbread so I don't recommend substituting it for the jiffy/Grandma's corn meal special but it deserves a seat at the table. I have made this a few times and will say I enjoyed it better when I baked the sweet potato instead of boiling it.
Again, perfect it before you bring it to Thanksgiving. I don't want the discussion about who made the sweet potato cornbread to go unfavorably on my watch.
Although I haven't tried it, I think this would taste really good with melted honey butter.
Sweet Potato Cornbread
Prep time:
Cook time:
Total time:
Ingredients
1/2 cup of cooked sweet potato (roughly 1 large sweet potato. Should weigh around 1/2 lb)
3/4 cup all purpose flour
1/2 cup sugar
1Tbsp baking powder
1 1/4 cups of yellow cornmeal ( if in a rush Jiffy can be used, but cornmeal is better)
1 tsp salt
1/2 teaspoon ground cinnamon
1/2 teaspoon ground nutmeg
2 eggs
1 1/4 cup of milk
2 TBSP of canola or vegetable oil
Separate 1/2 TBSP of oil for skillet
Instructions
Preheat oven to 450
Peel, cube and boil or bake sweet potato(es)
Oil the inside of your pan, (I recommend a cast iron skillet) and place in the preheated oven
Combine flour, cornmeal, sugar, baking powder, salt, cinnamon and nutmeg
Mash boiled or baked sweet potatoes.
Mix the mashed sweet potatoes with milk. Once the mixture is mixed well add in eggs and whisk until well blended
Pour wet mixture into the dry mixture and mix well. It is fine if it is a little lumpy. Take care not to over beat the mixture.
Pour mixture into hot skillet.
Bake for 15-18 minutes or until golden brown. Please note the top may crack.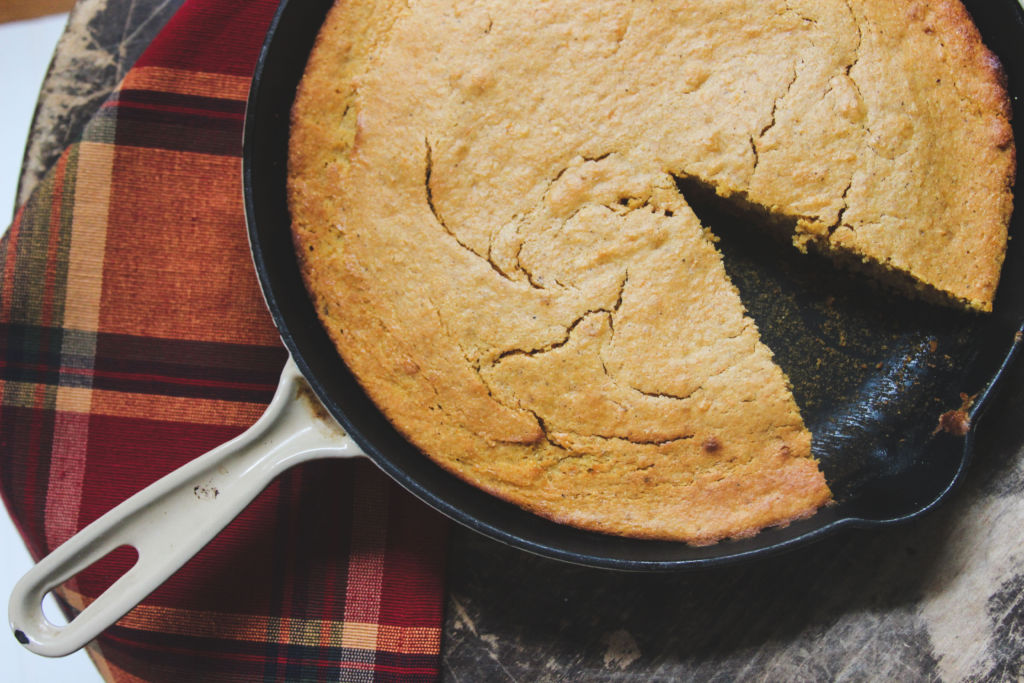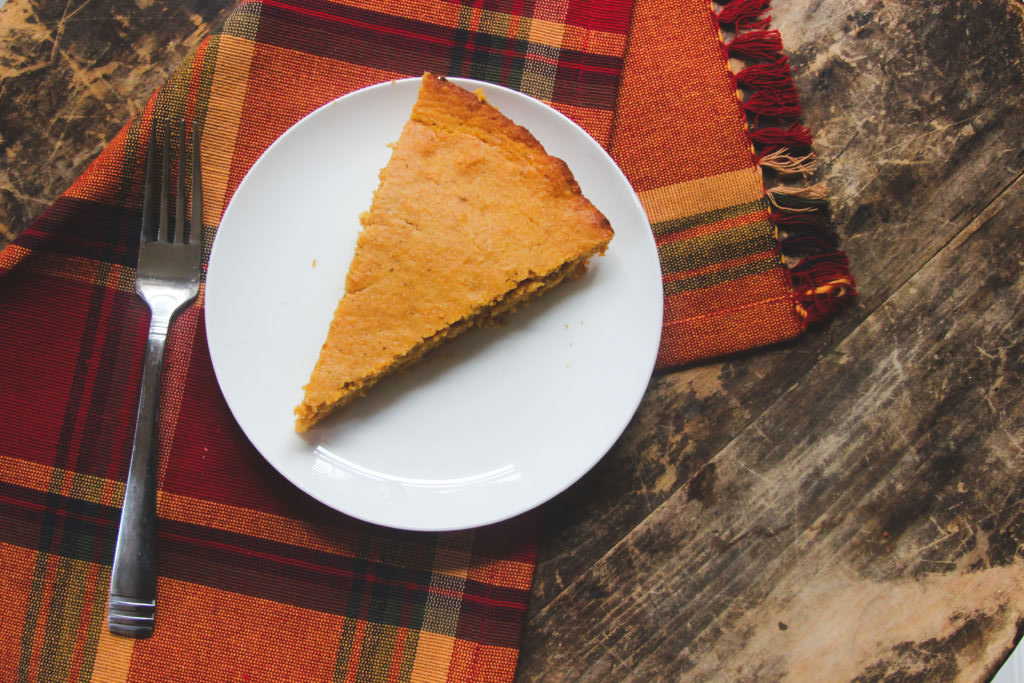 So what's on your Thanksgiving menu? Our plans are up in the air. I'm kind of looking to go to someone else's house and eat in exchange for doing the dishes. My inbox is open for Atlanta area invites!