Out of the gate… if you don't have an instant pot, what are you waiting on? Seriously.
This has to be the greatest invention ever, and no I don't have an air fryer. I low key try to cook clean, and make things from scratch and my Instant Pot helps me out a lot.
We're in that weird void of post-Christmas space where nothing is happening until Spring. It's during this time that I TRY to hibernate and eat soup… like this Zuppa Toscana dupe that I love so much.
Well I tried my hand at chicken noodle soup in the instant pot, it was done in 30 minutes and tasted like it had simmered all day.
I figured you might be interested in how to make this so I documented it for you. You're totally welcome!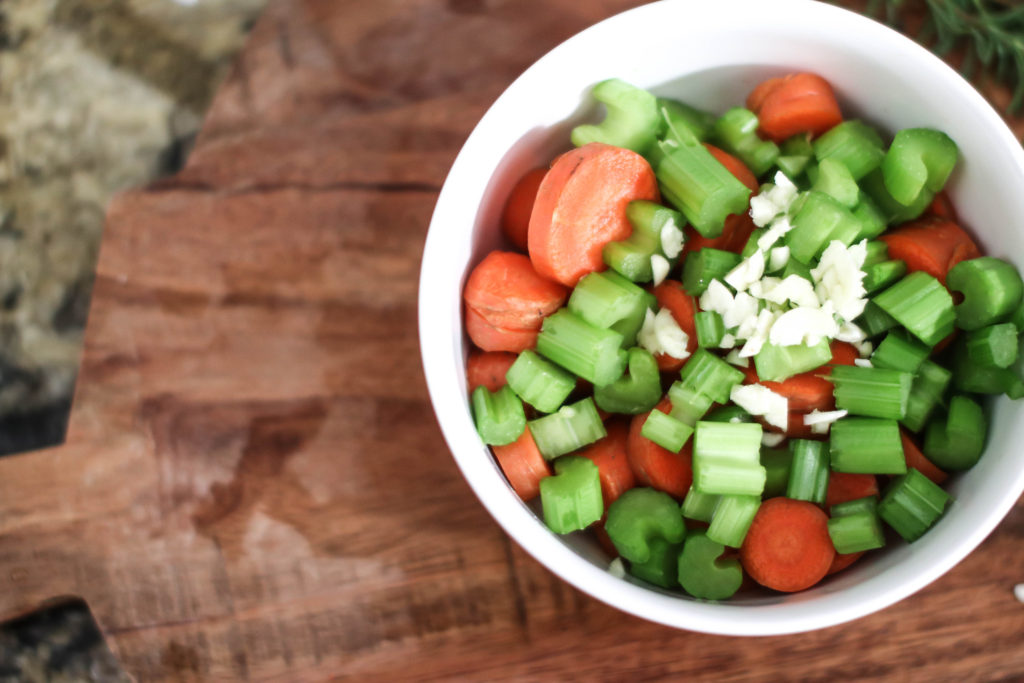 The ingredients are so basic, a few chopped veggies, chicken broth, chicken, salt and pepper.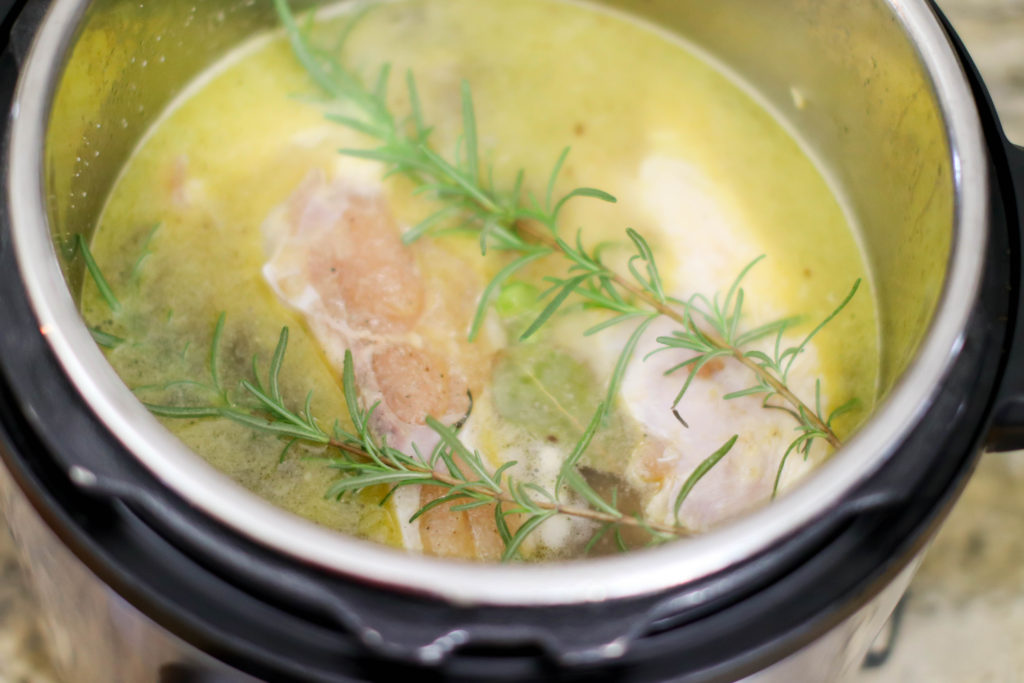 I used two split bone-in chicken breasts, but feel free to use boneless skinless if you like. I did have to separate the meat from the bone, which added an extra step, but I find bone in breasts to be a little juicier so that's what I went with.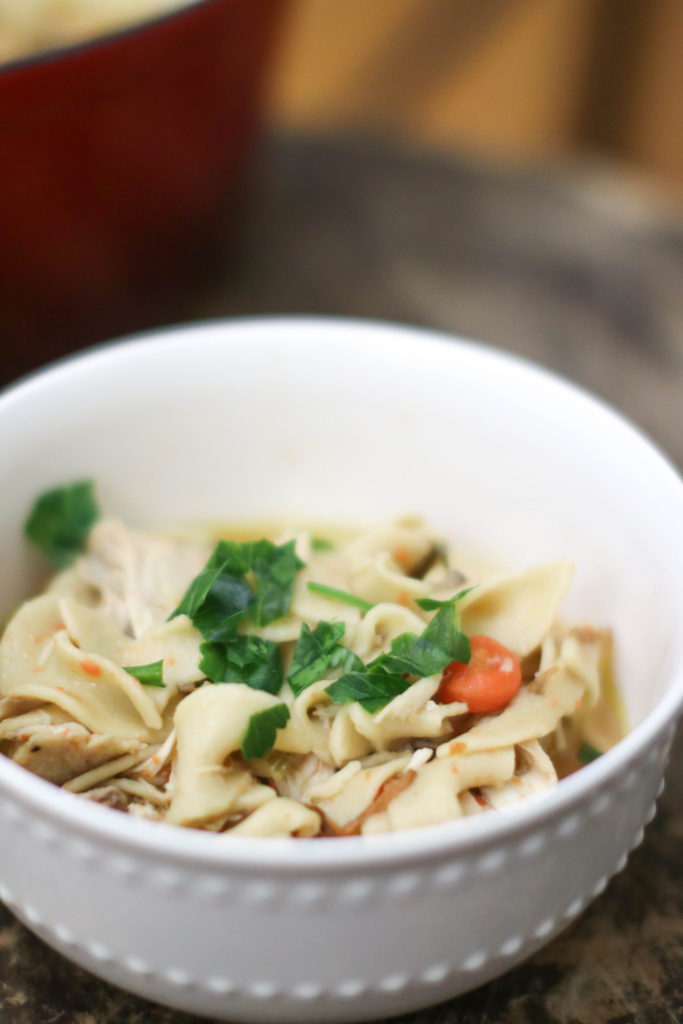 Here's how to make it!
Instant Pot Chicken Noodle Soup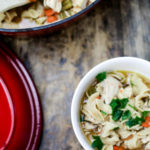 2 chicken breasts
5 cups chicken broth
4 large carrots
2 stalks celery
1 clove garlic
2 1/2 cups egg noddles
1 sprig of rosemary
2 bay leaves
2 tbsp butter
to taste salt and pepper, garlic powder, and onion powder
Season chicken with kosher salt, pepper, onion powder, and garlic powder

Using the "saute" feature on the Instant Pot, saute your carrots, celery and garlic in the butter

Once the vegetables have softened, add the chicken broth, chicken, bay leaves and a sprig of rosemary. Salt and pepper to taste

Close the lid to the Instant Pot, and make sure the nozzle is set to "seal"

Manually set the time to 15 minutes

Once 15 minutes has passed, move the nozzle from "sealing" to "venting." Once all of the steam has been released it is safe to remove the top.

Remove the chicken, bay leaves, and sprig of rosemary. Stir the vegetables, then add in the noddles.

Place the top back on the Instant Pot, "seal" and add 10 minutes of cookign time.

While noodles are cooking, shred the chicken with two forks, or your method of choice.

Once the noodles finish, release the steam again. Once it is safe to open the lid, add the chicken in.

Stir and enjoy! Add parsely if you like.
You can mimic this recipe on top of the stove or in a crockpot. Just adjust the cooking time to ensure the chicken is cooked throughout.