Thank you Revolution Foods for sponsoring this post. My kids like pancakes and I need quick options!
The re-entry period back into the hustle and bustle of back to school is brutal. I think adrenaline and excitement pushed us last week. It was short lived,  this week the 5a alarm has been introduced to the snooze button and everybody is starting to drag in the mornings.
We're just a week in folks. Just a week in.
The awesome part about re-entry is you can add something back into the routine weekly to ease the transition. This week, extracurricular activities are being reintroduced and next week I am getting back to batching things during the weekend to make our mornings less hectic.
One of the best time saving activities that I have done in the past is cooking breakfast for the week and simply reheating in the morning. I've shared my make ahead breakfast sandwiches, however they require a little more work, cooking and clean up time than I would like for days that I am in a hurry. When I just want to get it done pancakes are the move.
Breakfast Hero by Revolution Foods makes light work of making pancakes in a hurry. I can grab a pre-filled carton out of the freezer, let it thaw and pour. With decent sized pancakes I can easily get 15 pancakes out of one carton, enough for a week's worth of breakfast. A 15 second reheat in the morning beats cooking every morning hands down.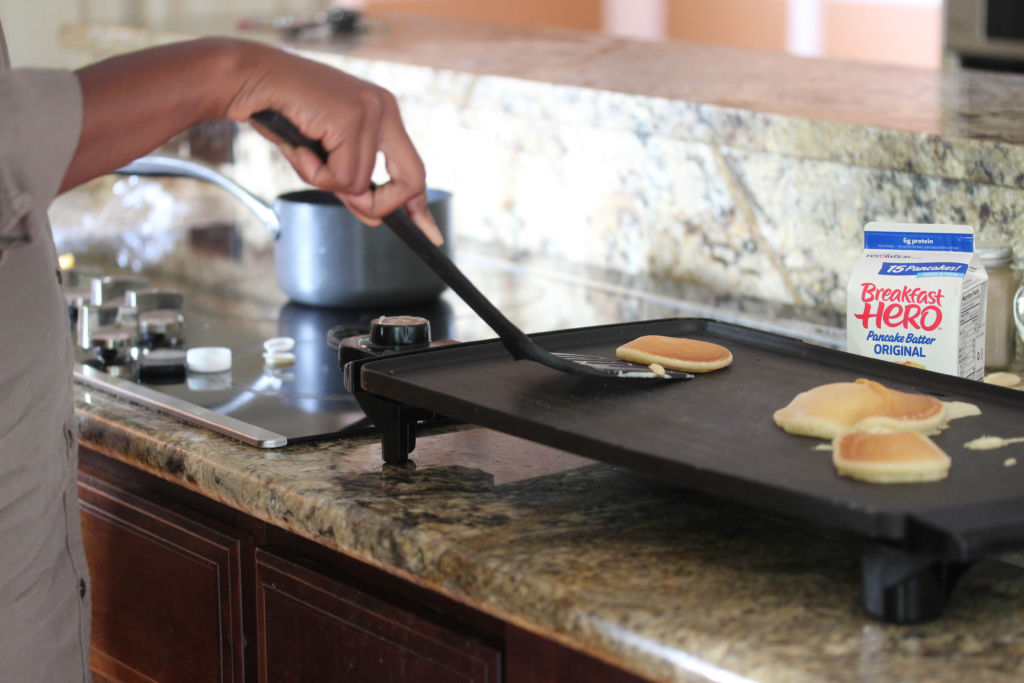 The first week of school, my daughter's teacher sent a note home specifying their lunch time and mentioning they are hungry before then and feel free to send in a snack. While I do send an additional snack, my goal is to make sure they walk out of here having eaten a healthy breakfast, and with 12-14 grams of whole grains, six grams of protein per serving, and no artificial colors or flavors Breakfast Hero meets the criteria in a variety of offerings.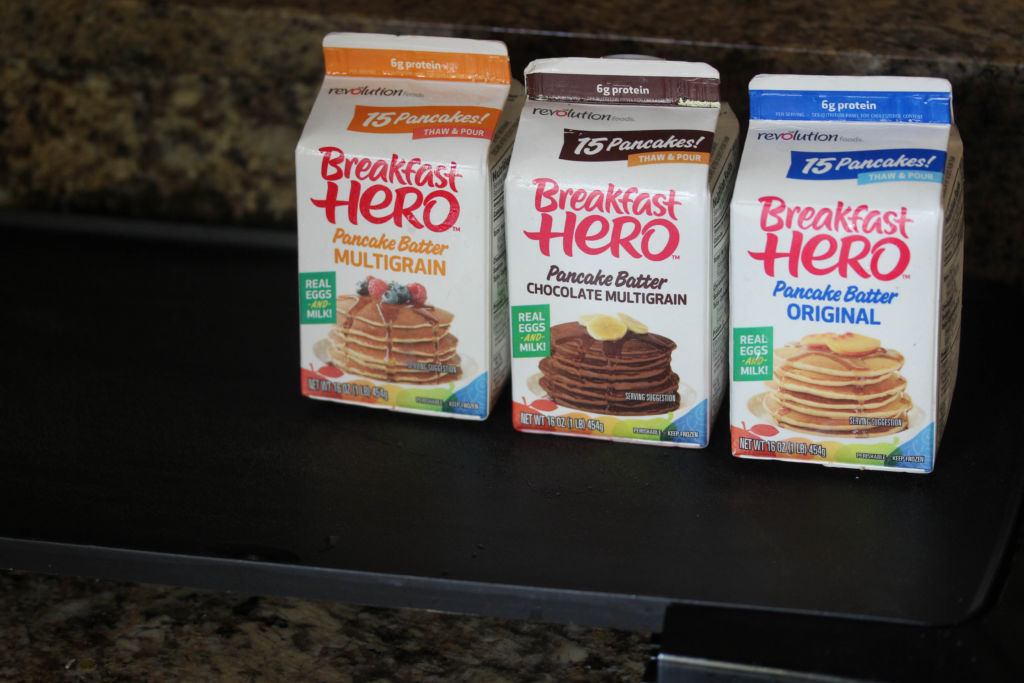 To effectively store your pre-made pancakes you will need:
Plastic or Glass Storage Container with Airtight Lid
Plastic Wrap or Aluminum Foil
Pancakes
Once I've cooked all of the pancakes, I let them cool, wrap them in plastic wrap and insert them into a container with an airtight lid. In the mornings, I either reheat them in the oven or wrap them in a damp paper towel and microwave for about 10 sec.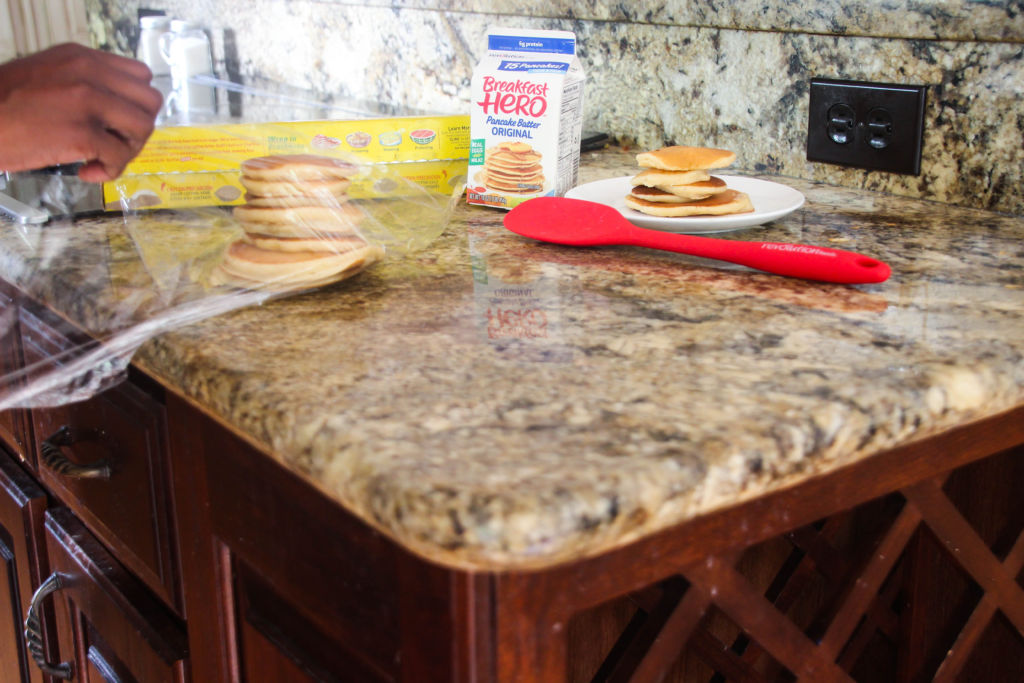 Our schedule this year involves activities in the evenings Monday – Thursday. Being able to eat and snack with minimal effort in minimal time is the goal. Revolution Foods offers a variety of meal options that are  perfect for on-the-go nutrition for school, work or play and quick meal solutions from breakfast to dinner. They are hosting a fun Giveaway that will provide you with month's supply of Revolution Foods to help ease the re-entry transition to back to school.
Enter to win the Revolution Foods Giveaway here!