I love potatoes. I low key blame my obsession on my mother who was the master of making potatoes. In the past I have tried to master making roasted potatoes but they always came out bland. One Saturday morning I was watching Barefoot Contessa and she was whipping up Mustard Roasted Potatoes. I knew I had to give this recipe a whirl. You will be proud of me. I stayed on task for the most part…only substitution I made was I used red potatoes instead of Yukon Gold.
I chopped up one onion into small slivers and quartered about 10 red potatoes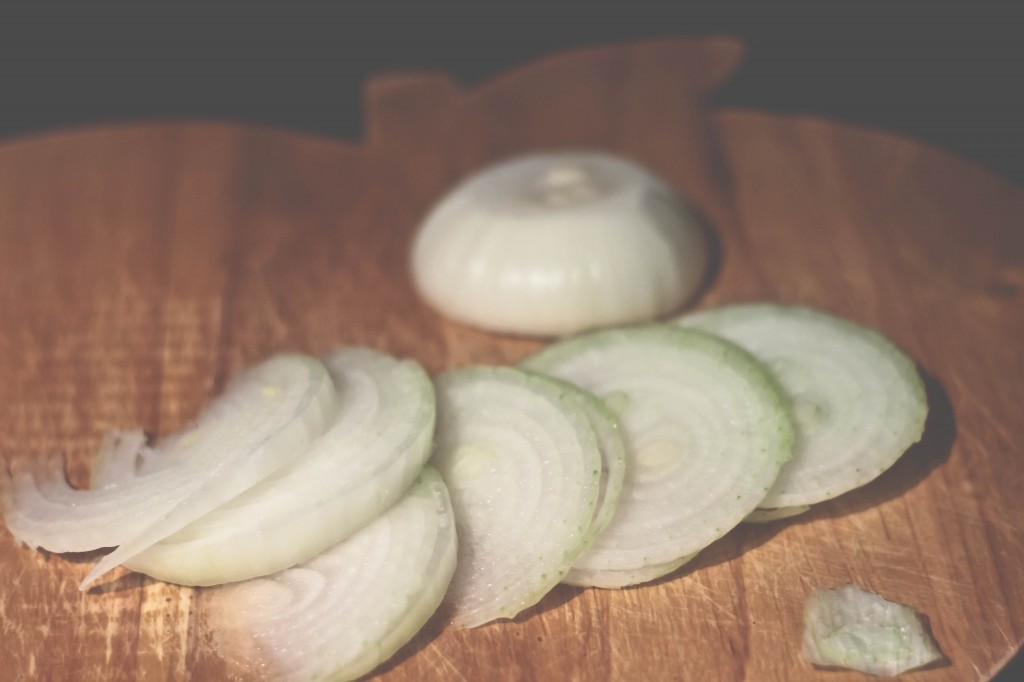 I then tossed the potatoes and onions in 3 TBS of olive oil, 2 TBS of whole grain mustard and a pinch of Kosher salt..Okay a little more than a pinch because I love Kosher salt.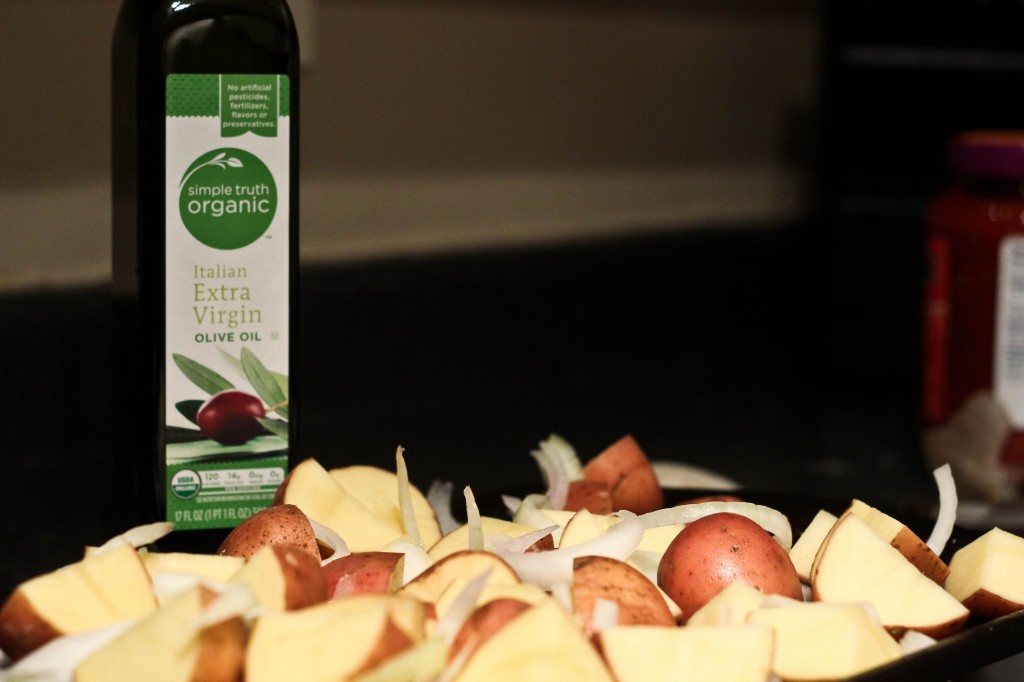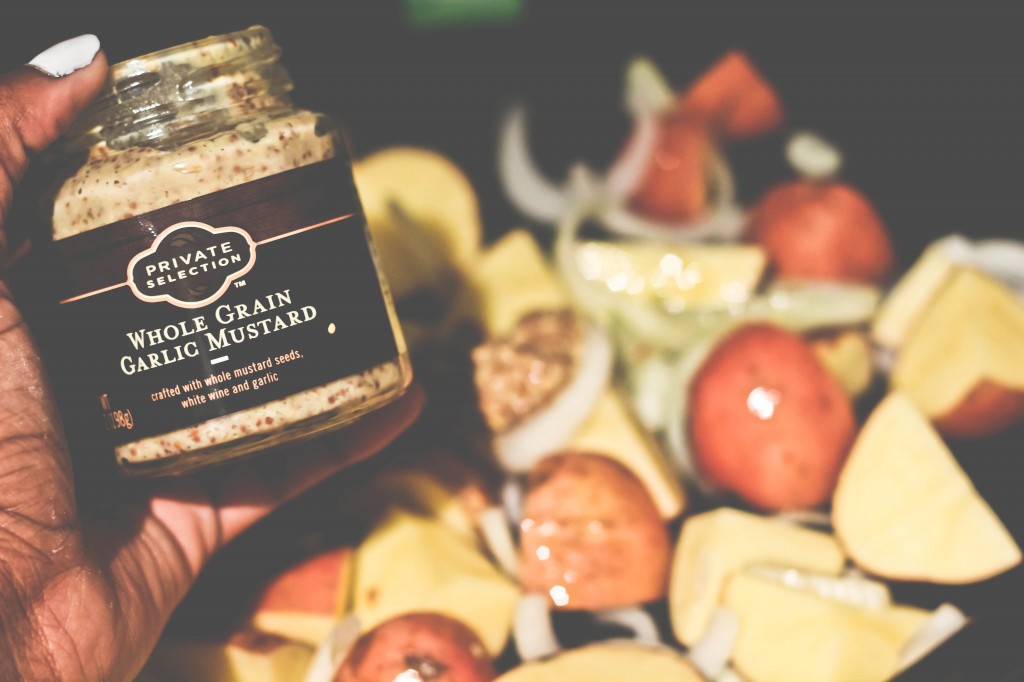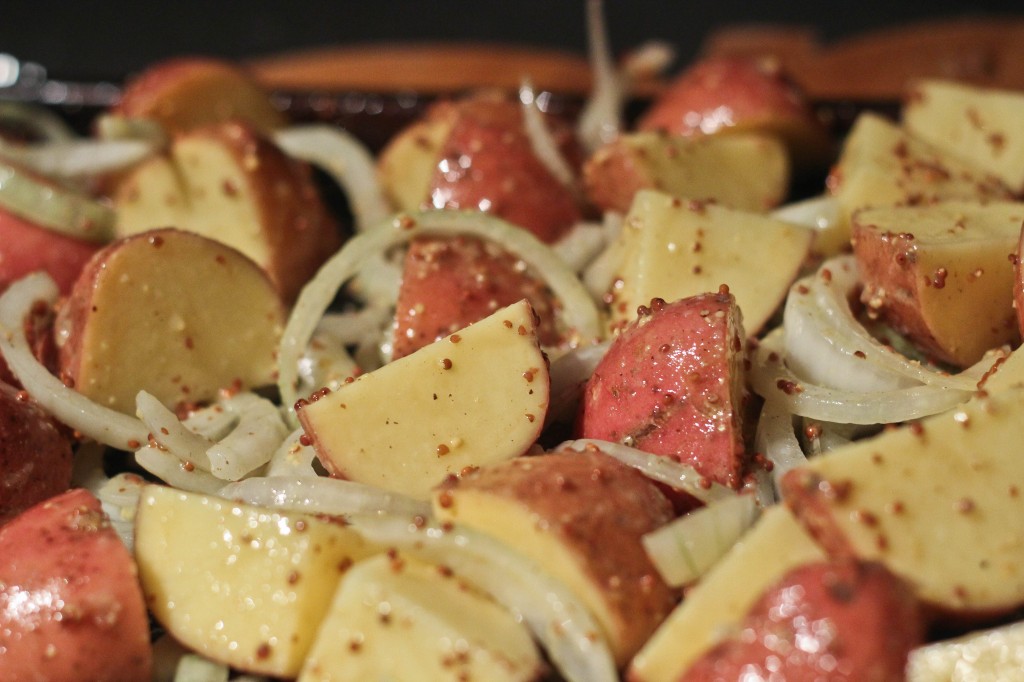 Baked at 425 for about 45 minutes. Make sure to toss often to keep the skins from sticking to the pan.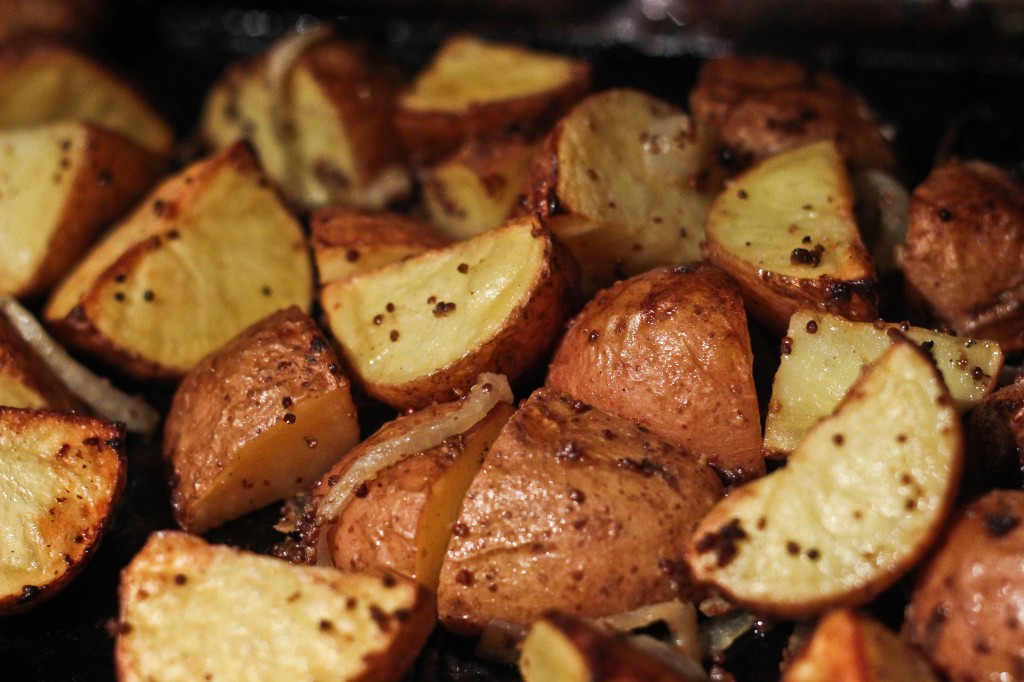 OMGahhhhhhh the mustard and the kosher salt gave just the right amount of kick to the potatoes which turned out really crunchy on the edges and just right in the middle. This was super easy. Took about 10 minutes to do all of the chopping and mixing. Whole dish took about an hour. We like that!