This post contains affiliate links. If you click-through and make a purchase, I may receive a commission at no additional cost to you. Learn more here. 
If you watch my Instagram stories you already know I'm smitten with my Instant Pot. What other pot is so forgiving that it  will convert your straight out of the freezer dinner meat into a tender tasty meal in less than 30 minutes. Today I'm going to treat you to one of my favorite instant pot beef recipes… Pepper Steak.
Clearly there is a lot of fear in these streets about the safety of pressure cookers, apparently back in the day they weren't so savvy and the tops would blow off or whatever. I'll say, all of the buttons and rules to using an Instant Pot can be a little intimidating and confusing but once you get the idea of how it works ie. make sure to add liquid you'll never doubt it again.
Last week after forgetting to take something out for dinner I came up with an Instant Pot Pepper Steak recipe that was on the table in less than 30 minutes.
Instant Pot Pepper Steak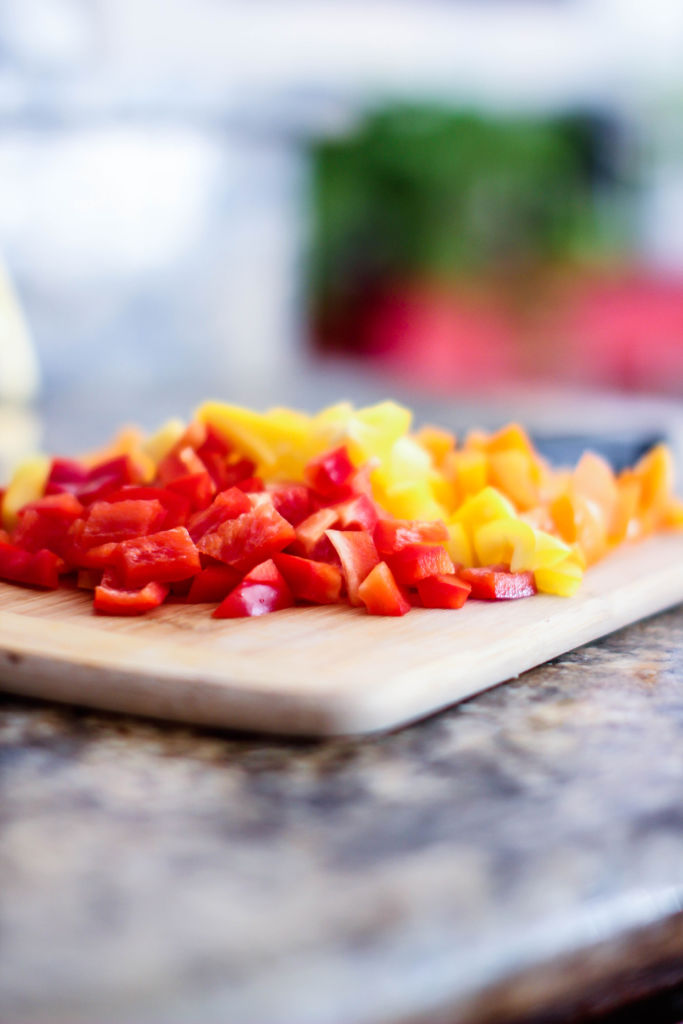 I literally tossed freshly chopped vegetables, a block of frozen organic beef strips, beef broth and a few spices into the Instant Pot. Fast forward 18 minutes and dinner was ready but tasted like it simmered for at least an hour.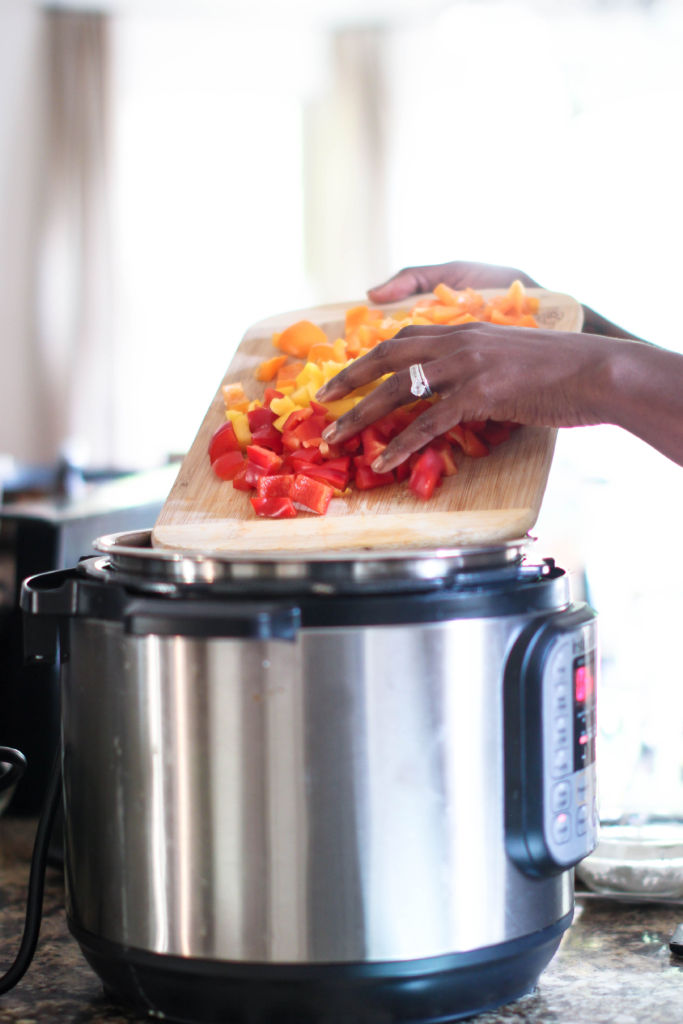 The key with the Instant Pot is to make sure  you have adequate liquid in the bottom. I'm not sure what the liquid has to do with anything but don't leave it out, I generally use a cup of liquid. Use chicken or beef broth in lieu of water for more flavor.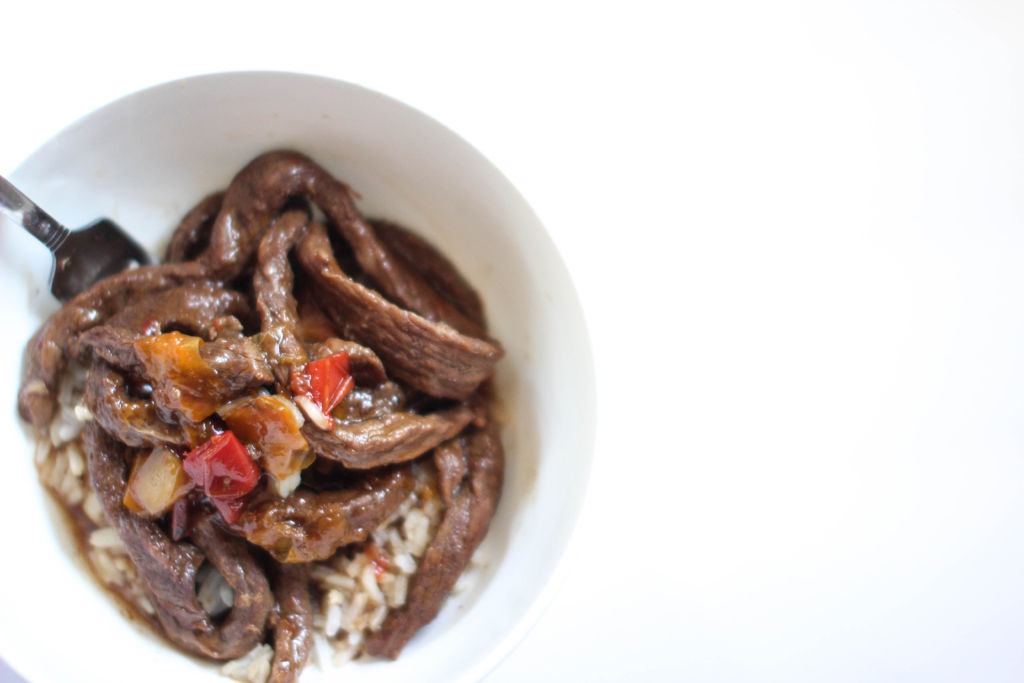 There is no excuse to stop at the drive thru on the way home during the week. Literally your dinner in the Instant Pot will be ready quicker than the time it takes to order and grab a pizza or anything else. Add this quick, easy, and delicious recipe to your weeknight rotation.
Instant Pot Beef Recipes – Pepper Steak
Instant Pot Pepper Steak
Author:
Prep time:
Cook time:
Total time:
Ingredients
2lbs beef strips
1 cup beef broth
2 cups coarsely chopped peppers and onion
1 TBSP Vegetable oil
1/4 cup ground ginger
2 TBSPS brown sugar
1/2 cup low sodium soy sauce
2 TBSPS cold water
2 TBSPS cornstarch
Kosher salt
Instructions
Season beef strips to taste with kosher salt and pepper
Utilizing the "Saute" feature on the Instant Pot, add vegetable oil and brown the beef strips, onion and peppers
Once the strips have browned switch to manual setting and add in broth, soy sauce, ground ginger and brown sugar
Stir well
Lock the top on the pot, set the nozzle to seal and set for 15 minutes of high pressure
Once the cook time has completed, carefully release the steam before removing the top
Mix the cornstarch and water together until well blended
Add the cornstarch and water mixture to the pot and stir to thicken the sauce
Serve over rice, noodles, or vegetable zoodles
Want another beef recipe? This quick and easy beef and broccoli recipe is one of the most popular recipes on the blog. Make it and you will never order beef and broccoli from the Chinese takeout again.
Here's the Instant Pot I have. Add it to your must have appliances. You won't regret it.
What's are some of your favorite Instant Pot beef recipes?
SaveSave
SaveSave
SaveSaveSaveSave
SaveSave
SaveSave