Today I'm solving your summer recipe dilemma with this homemade beef and broccoli recipe. I know every busy mother knows this struggle and the need for dinner not to be a burden or time consuming. In an effort to not fall prey to the drive thru syndrome that's bad for us in the health and finance department I really lean on my quick and easy meals in the Spring and Summer.
This quick and easy beef and broccoli is better than takeout. We've been eating this once a week for the past few weeks. When I cooked it the other night I thought sharing is caring so today I'm sharing this beef and broccoli recipe goodness with you.
Beef and Broccoli Recipe
You start by marinating the meat. If you are busy I would recommend maybe preparing the first step the night before.
The dry ingredients are everything you probably have on hand:
Baking soda, cornstarch, sugar.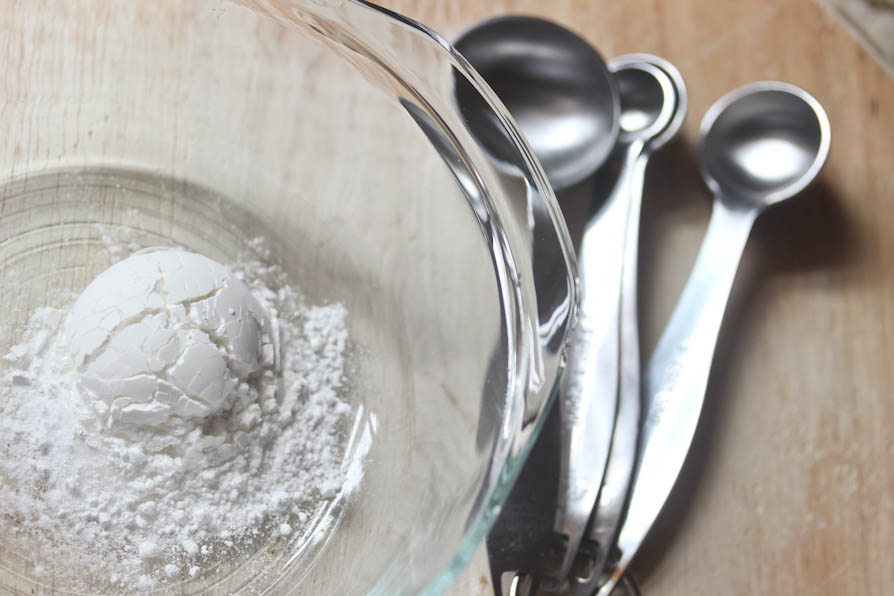 Mix the dry ingredients with
Soy sauce, water and vegetable oil.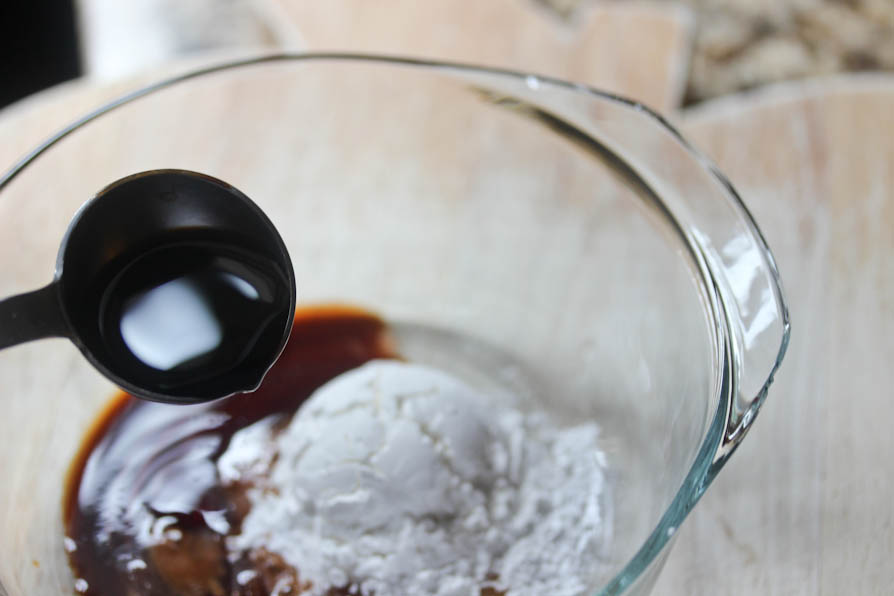 Allow the meat to marinate. I have purchased the fajita strips already cut as well as a flank steak that I cut myself into strips. Either works. Once the meat is cut, marinate in the mixture for at least 15 minutes.
Once the meat has marinated for your desired amount of time, go ahead and roast the broccoli in a little bit of oil.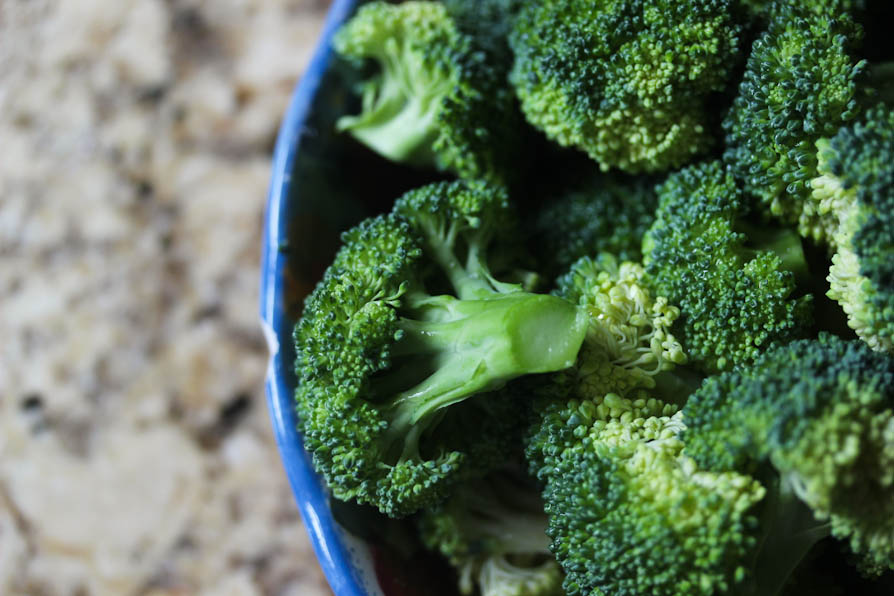 After the broccoli is cooked you will remove it from the pan and then cook the meat separately. Once the meat is fully cooked add the broccoli back in  and add the magic sauce.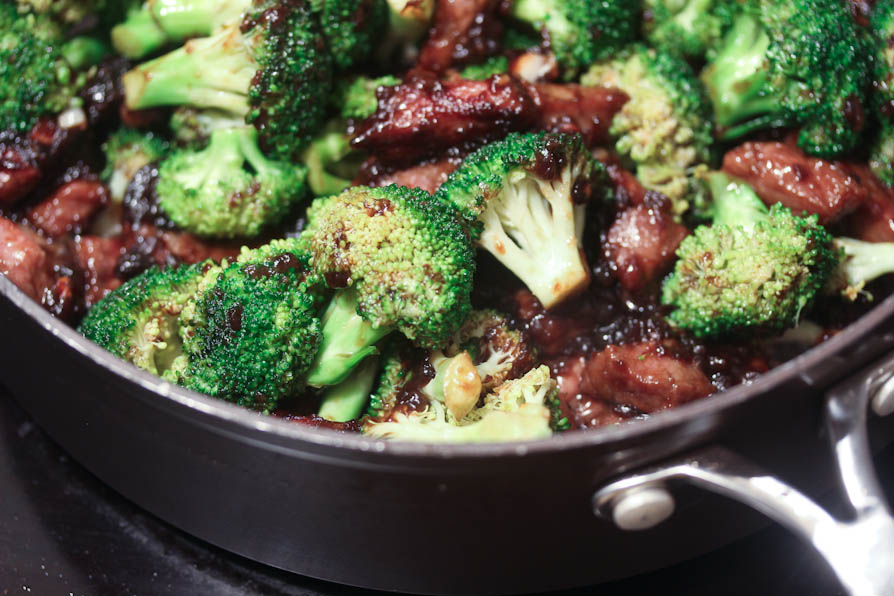 The whole process post marinating takes about 30 minutes including cooking the rice.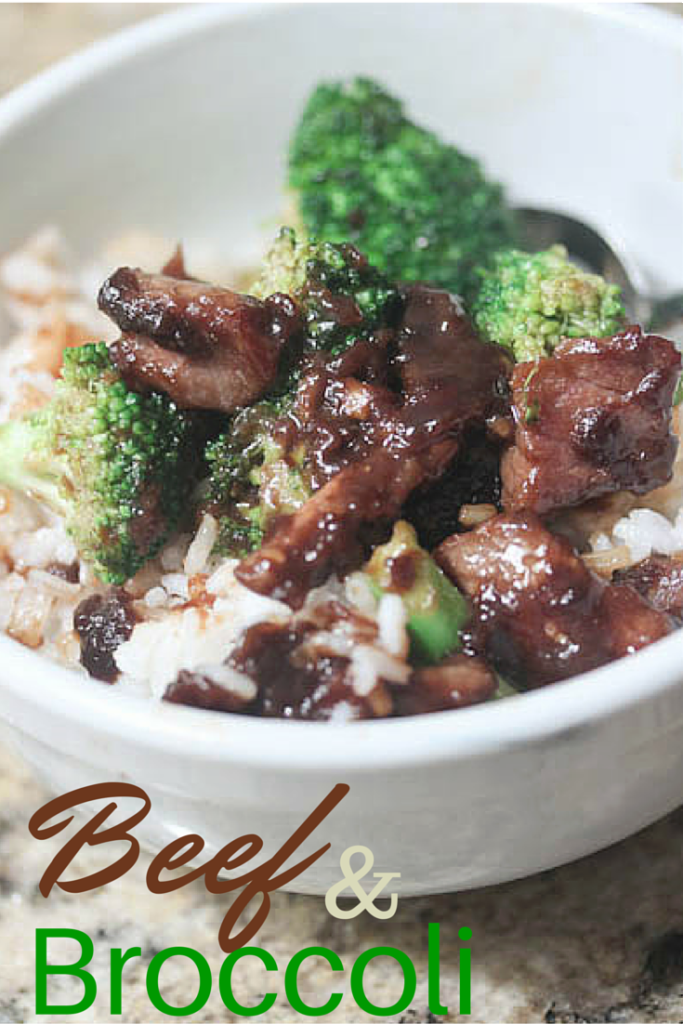 One of my other favorite quick and easy dishes is this Instant Pot Pepper Steak recipe.
Beef and Broccoli
Quick and easy beef and broccoli recipe
Ingredients
3

tbsp

cornstarch divided

1/2

cup

water

2

tsps

water divided

1/2

tsp.

garlic powder

1

lb

round chuck steak

2

tbsp

vegetable oil

4

cups

broccoli florets

1/3

cup

reduced sodium soy sauce

2

tbsps

brown sugar
Instructions
Combine 2 tablespoons cornstarch, 2 tablespoons water and garlic powder until smooth.

Add beef and toss.

In a large skillet or wok over medium-high heat, stir-fry beef in 1 tablespoon oil until beef is done.

Stir-fry onion in remaining oil for 4-5 minutes until softened. Add the broccoli and cook for 3 minutes until the broccoli is tender but still crisp. Return beef to pan.

Combine soy sauce, brown sugar, ginger and remaining 1 tablespoon cornstarch and 1/2 cup water until smooth. Add to pan.

Serve over rice.