I've been hanging out in the thrift store again. I had fallen off but the itch is coming back and with a vengeance…I mean seeing that I don't have any more clothes I'll be spending time in there out of necessity in the coming weeks. If you are new here I am a firm believer in high and low pieces co existing in fashion harmony.
My life has been much like the movie Groundhog Day lately. Wake up, school drop off, work, school pick up, homework, dinner, work, sleep…. REPEAT.
I said all of that to say, I've been in a bit of a fashion rut so I decided to stop in the Goodwill one day and came across this J.Jill shirt dress. It was a little big but seemed comfy and fit for the job of a WAHM so I swiped my card for $2 and some change and was on my way.
I think I like it.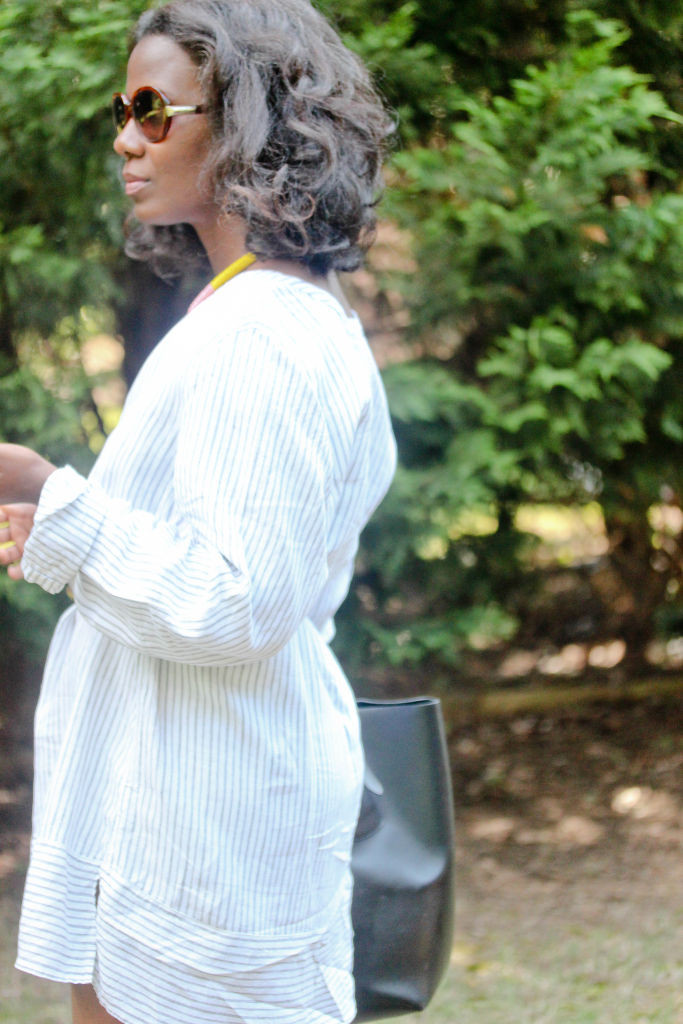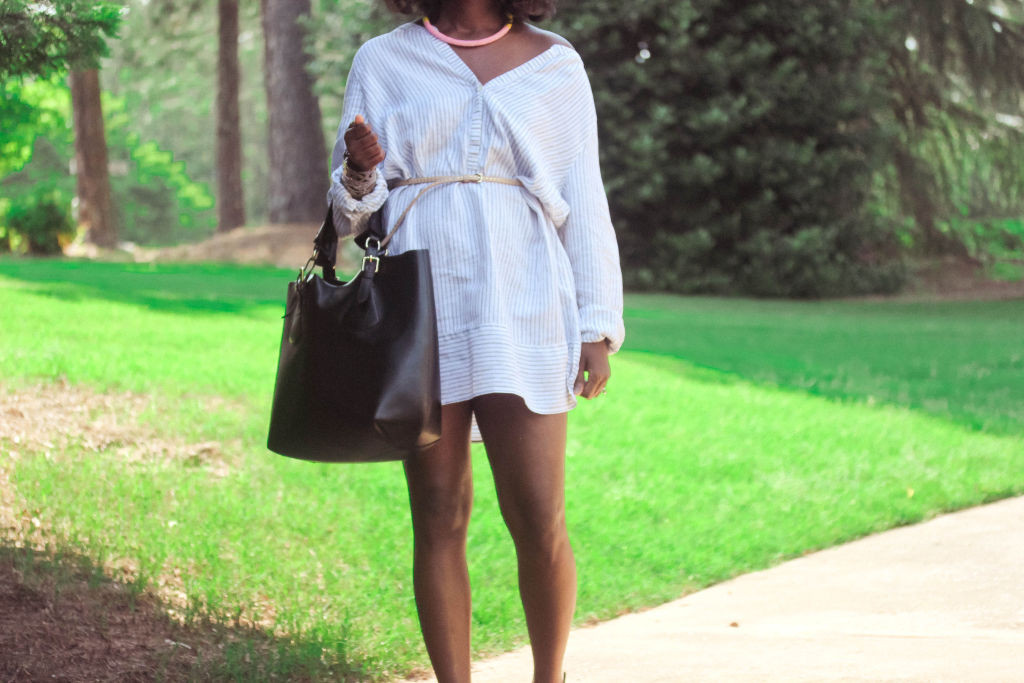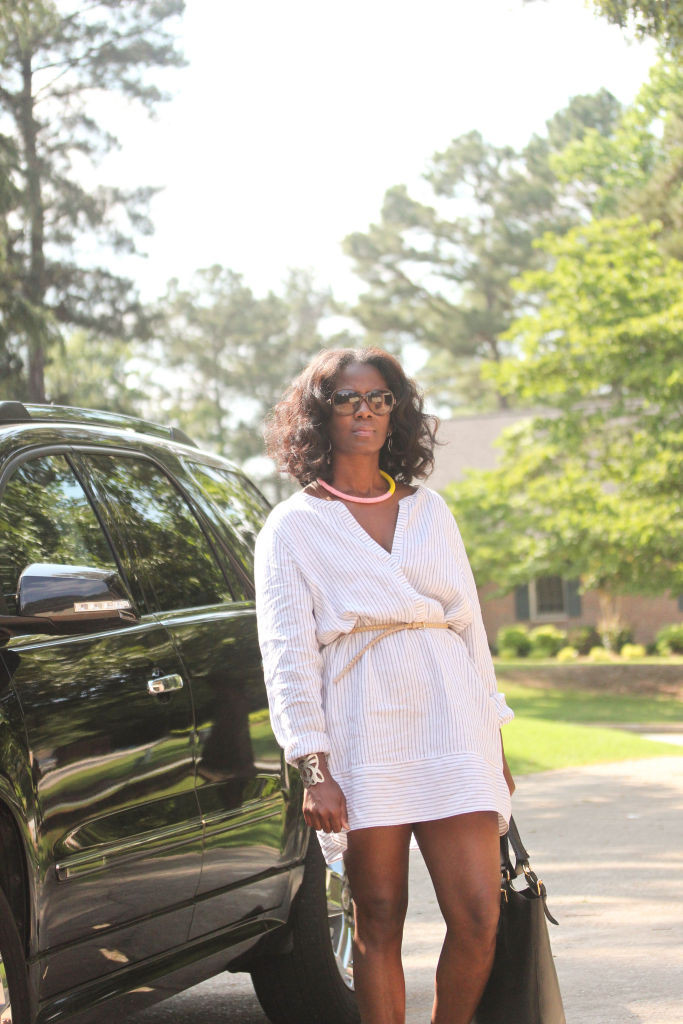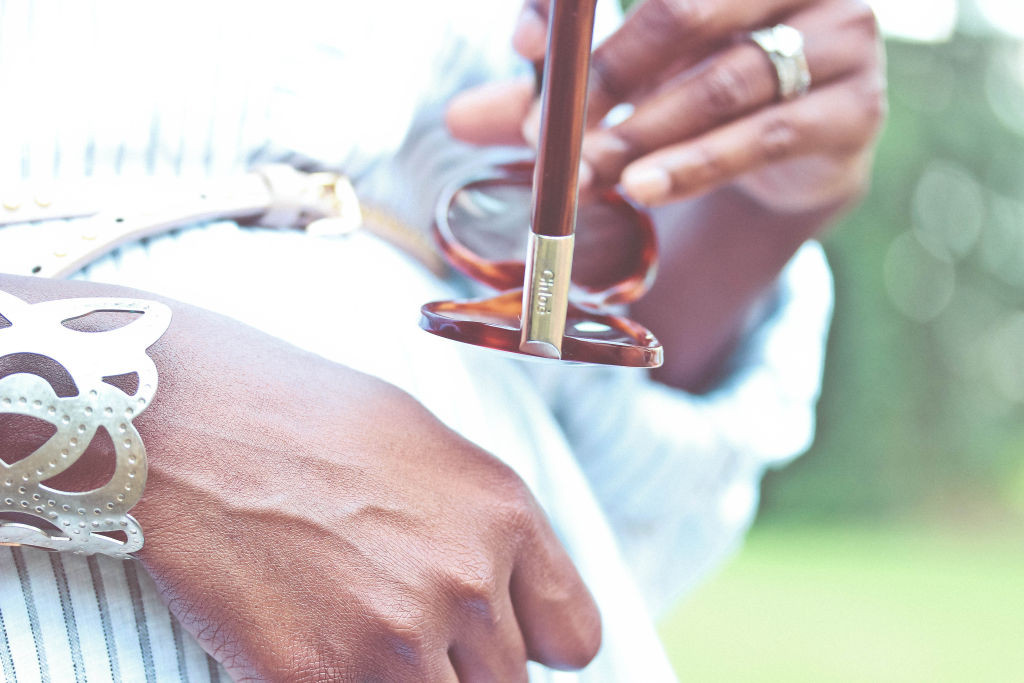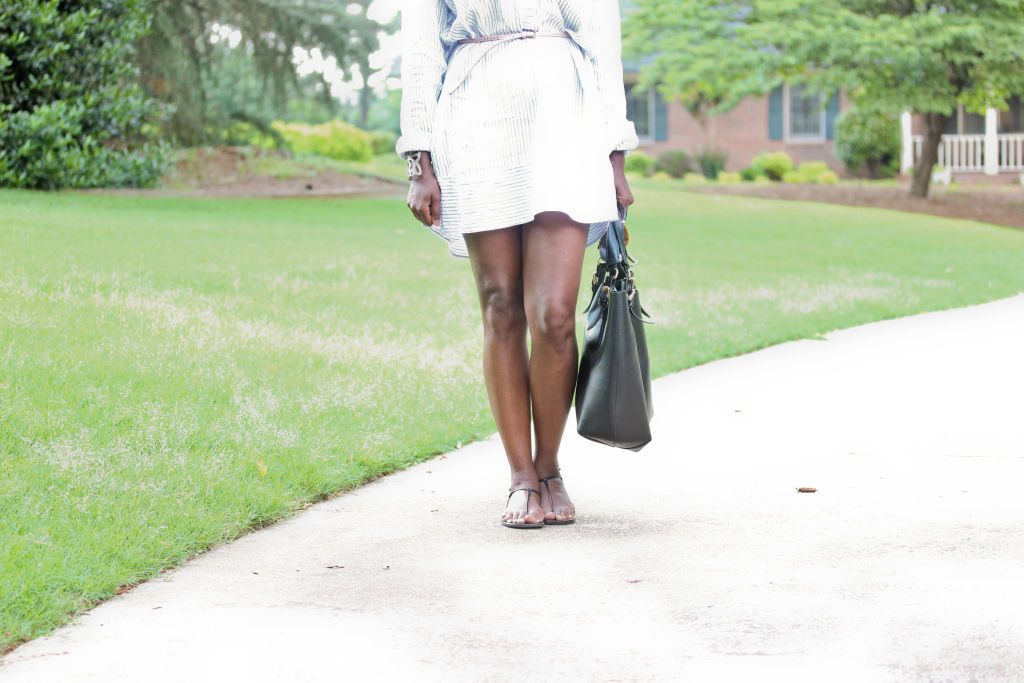 Shirt Dress: J. Jill (thrifted) Necklace: Gift Belt: Nine West Shoes: Banana Republic Shades: Chloé