Since school has started I've had the opportunity and excuse to get out of the house a little more. Yesterday, I had lunch with a Mom whose children go to the same school as my son. Had a great time catching up with her and discussing our never ending concerns as moms.
Kept it casual, there was school pick up, music lessons, and a play date afterward.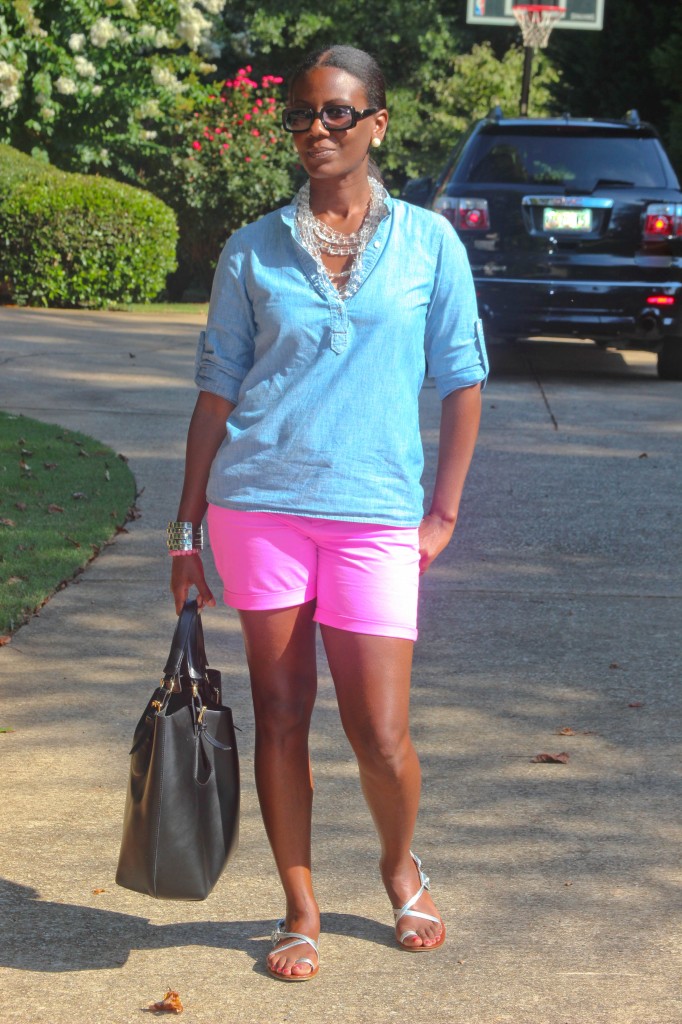 Oh, how I love this chambray shirt. I snagged it a few years ago from the Gap Outlet and its good to me year 'round. When the sleeves are unbuttoned this chambray shirt becomes long sleeved and is the bomb paired with a scarf and my Uggs.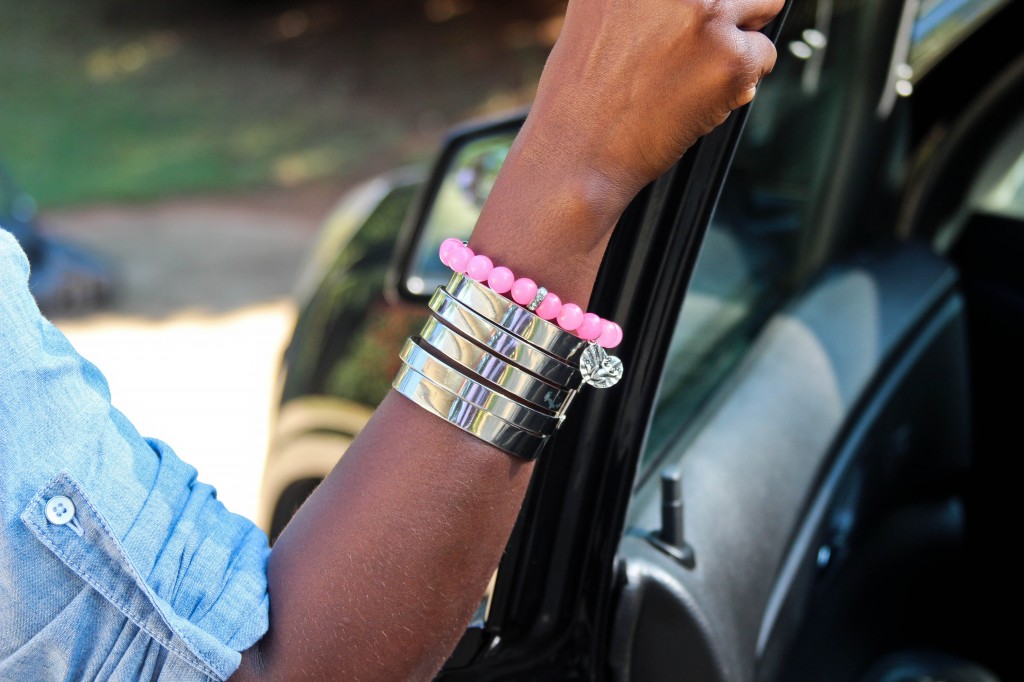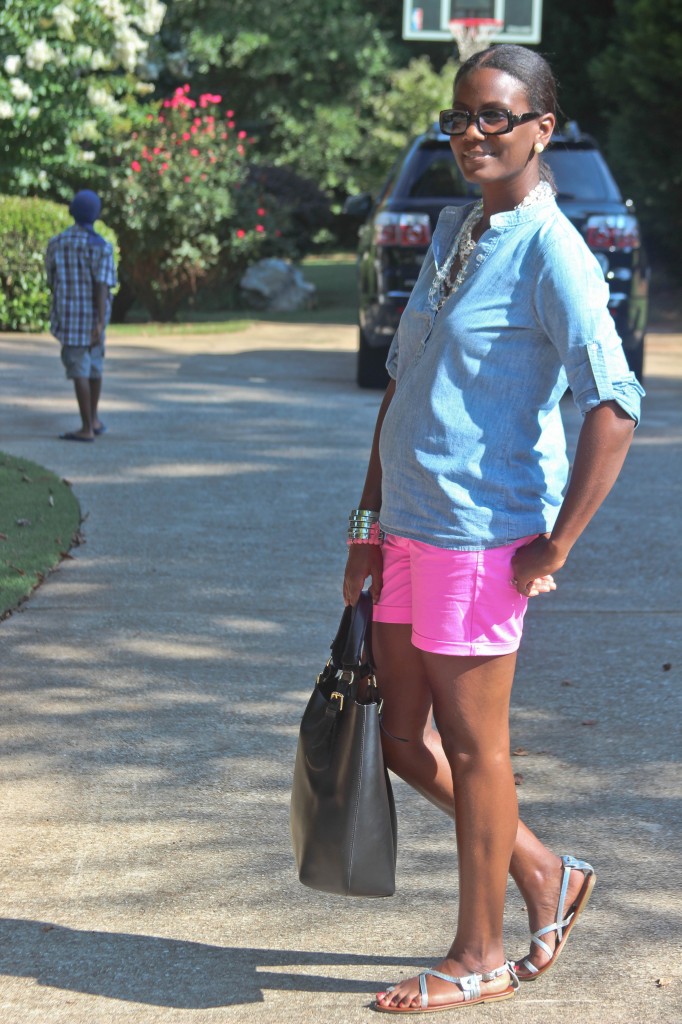 Mr. had a little down time from work and obliged me by taking my pictures. We struck a deal, I won't disclose the details but he has agreed to be a willing participant in the taking of my outfit pictures from now on. We'll see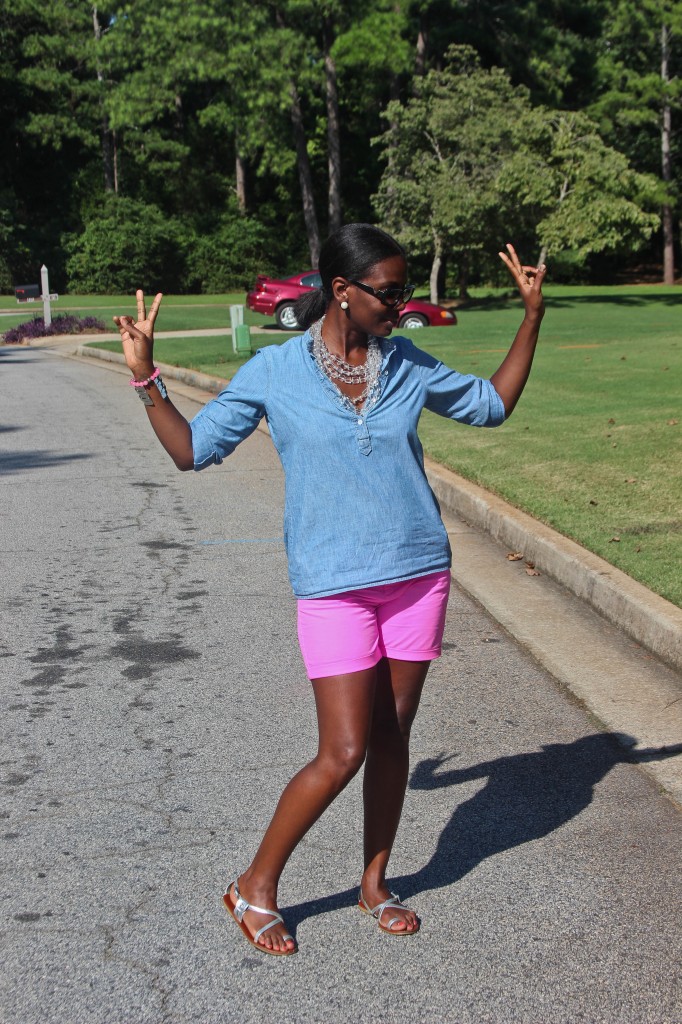 Chambray Shirt: GAP Shorts: GAP Sandals: GAP Cuff Bracelet: Abby & Co. Sunnies: Valentino Bag: Marshalls Necklace: Macy's
Linking up with: