No pan alive has fried a better piece of chicken or baked a fluffier pan of cornbread than a cast iron skillet. I read a recent article that alluded to the fact that millennials have made these kitchen staples popular, you should've seen me with all of the eye rolls.
I remember being gifted a seasoned cast iron skillet as a gift when we moved into our first home. Not sure I understood the underlying message of such a thoughtful gift. Of course my initial thought was somebody must want us to have the best friend chicken, then as the age meter crept up I learned to treasure that gift for the actual history that lies behind those heavy black pots. They spell out memories of watching grandmothers and mothers over the years in the kitchen creating love through their food.
More than 13 years after receiving that skillet as a gift, I still treasure it so.Unfortunately due to poor care and my son not wiping it totally dry after washing  it started to rust. I reseasoned her a few weeks ago and she's back to normal.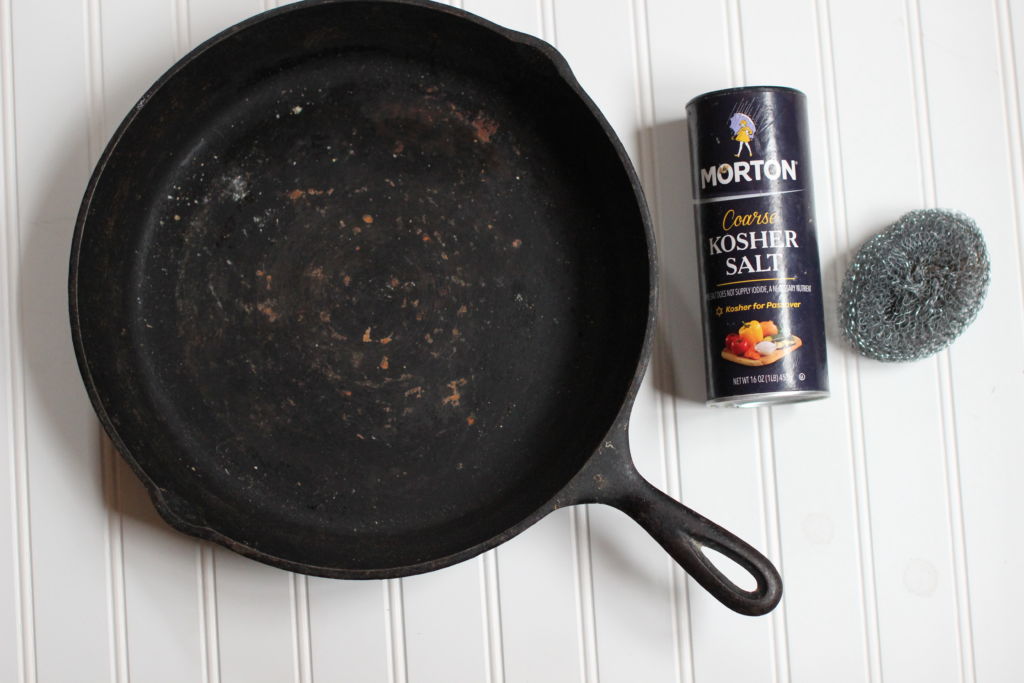 To reseason you need to pour a course salt into the pan and scour it with steel wool if your pot has rusted. I grabbed like a million steel wool scrubbers from the Dollar Tree. If you don't have rust you can skip this step and just clean well with dish soap and water
Here's a tip. Wear some gloves, my fingers got nicked a few times from rogue pieces of steel wool. Maybe that was because I used the Dollar Tree brand. Just be careful.
Once all of the rust is gone, rinse and dry with a paper towel. Rub a little vegetable oil on the inside and sides of the pan, then bake at 350 degrees upside down for an hour. Place something under the pan to catch the oil drippings. Once the hour has passed, turn the oven off and leave the pan in the oven to cool.
Seasoning a pan simply means putting an oil coating on it that will keep food from sticking. Most are already seasoned when you purchase them but in the event you notice food sticking just give it some seasoning love with the steps above.
To maintain my skillet, I wash with a drop of dish detergent and use the steel wool if there is stuck on food. There are some people that will say don't use dish soap at all just use hot water and steel wool. I'll leave that decision up to you.  I thoroughly dry the skillet and at times if the oven was used for dinner I will sit it in the oven for a few minutes to make sure it is fully dry before storing.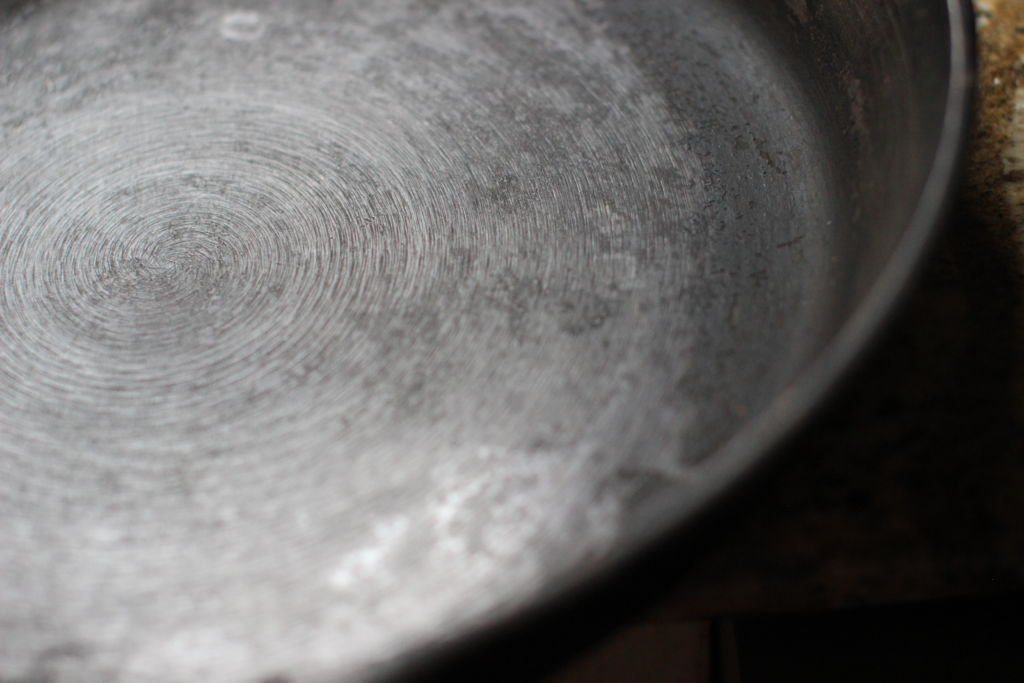 Do you have a cast iron skillet? Please share any other tips you may have on cast iron care!
SaveSave
SaveSave
SaveSaveSaveSave
SaveSaveSaveSave
SaveSave
SaveSave
SaveSaveSaveSave
SaveSaveSaveSave