Let me just go on record and say if reincarnation is a thing, I would like to come back as a kid today on spring break. I've seen photos of children in Paris, New York, New Orleans, Las Vegas, the Bahamas, Cancun and a plethora of beaches to boot.
Apparently extravagant travel for spring break is now a thing and I'm all the way here for it. We laid low this spring break for a number of reasons, the main reason being our travel itinerary for the summer is turning out to be LIT. Saving coins won out over a spring break excursion this year, but we'll make up for it with summer travels.
Monday afternoon I had Adrian load the children's bikes into the car and off we went for a little Atlanta beltline adventure. Addison is still fairly new to riding her bike and I didn't think it wise for me to ride so I walked while they rode. Upon getting on the trail she was very wobbly and distracted,  I'm glad I wasn't trying to wield a bike and keep an eye on her. She did take an unfortunate tumble down a hill. I was right there to dust her off, encourage her and set her back on her way. In full disclosure we all had a good laugh about her tumble at lunch.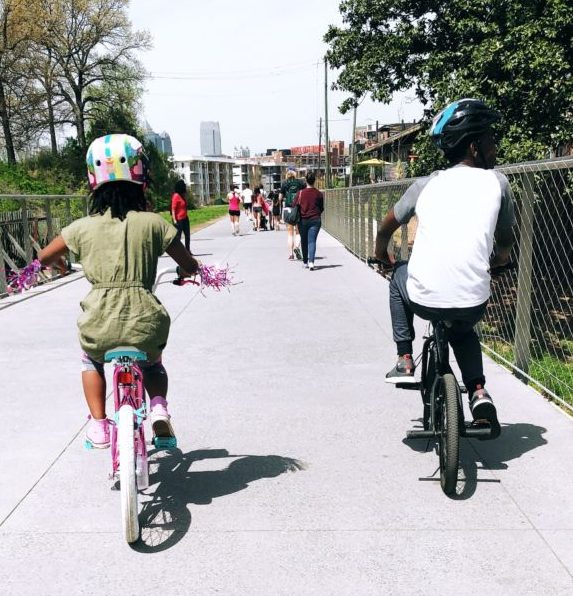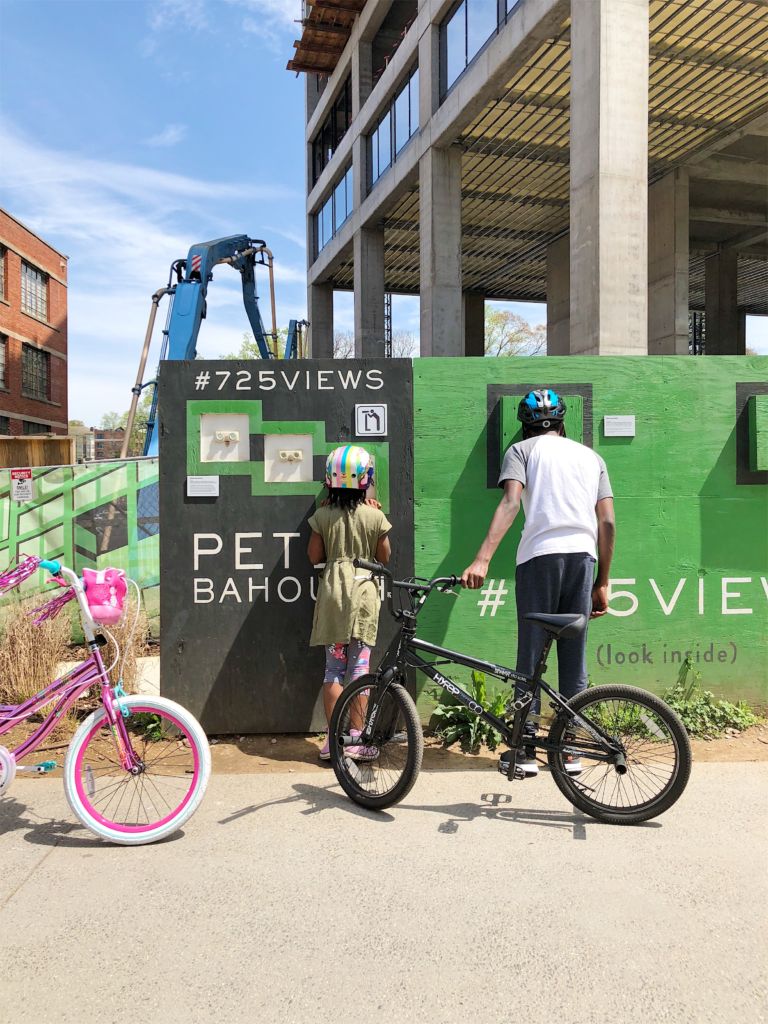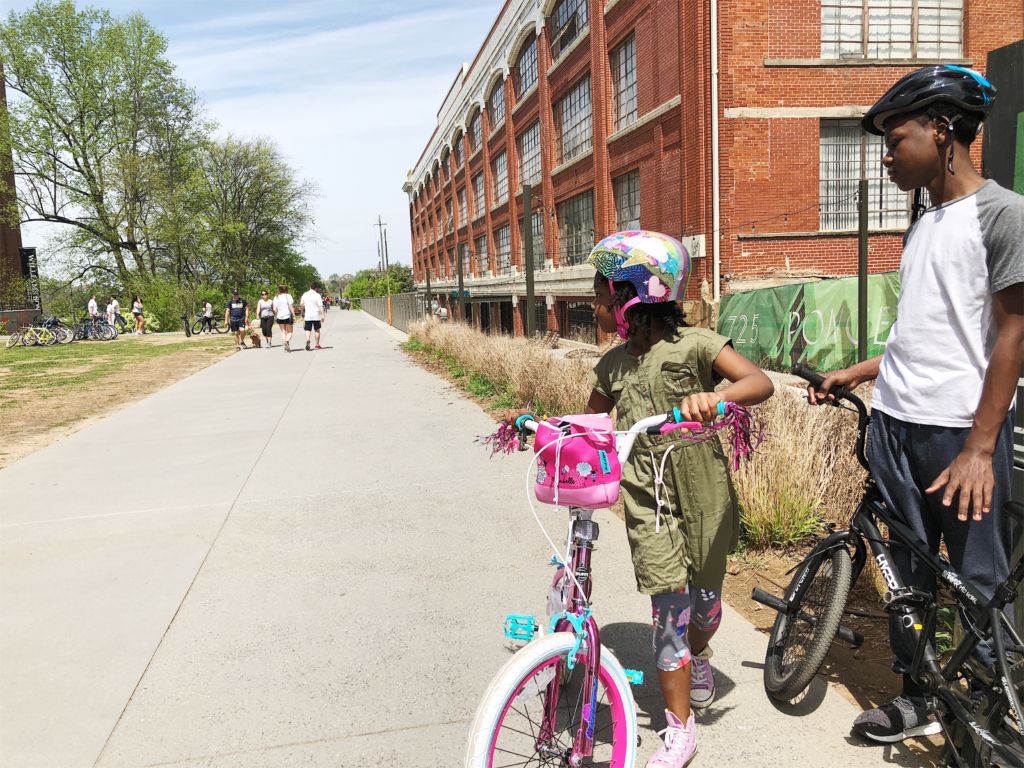 She found her groove about a mile in and she effortlessly peddled along side her brother as we enjoyed the lovely afternoon. We stopped along the way to take photos with a tiny door, sculptures and graffiti decorated underpasses, all popular landmarks along the Atlanta beltline. We trekked the full 2 miles into Midtown before stopping for lunch. Once lunch was over, complete with popsicles we borrowed the bathroom at Trader Joe's and got back on the trail.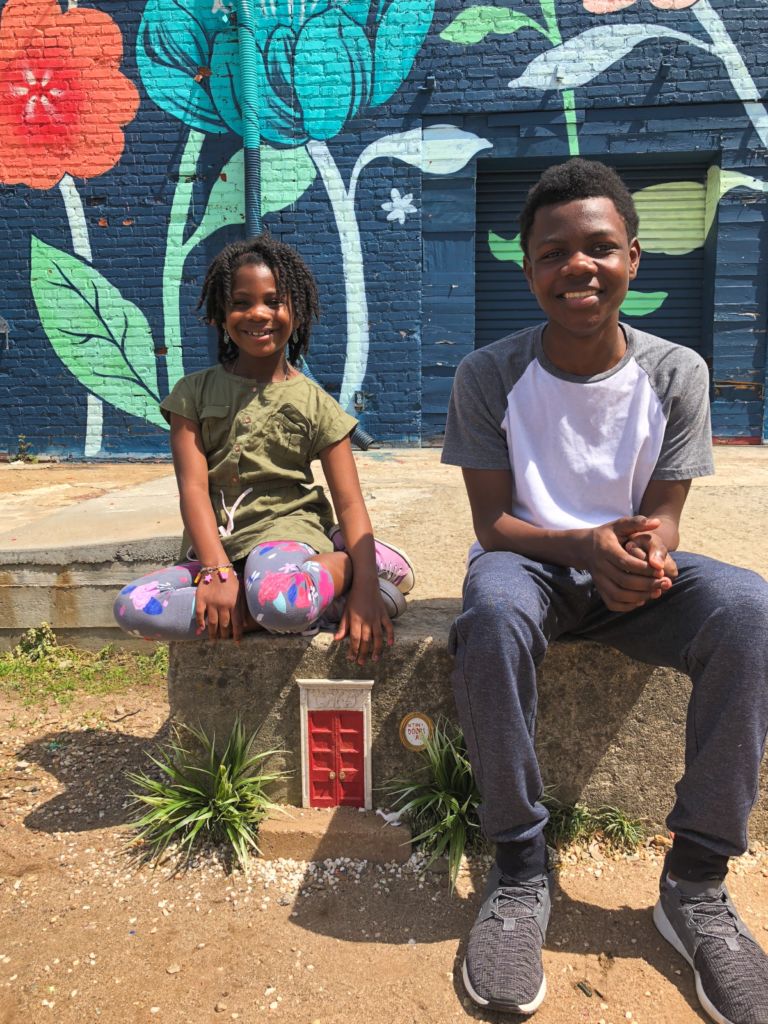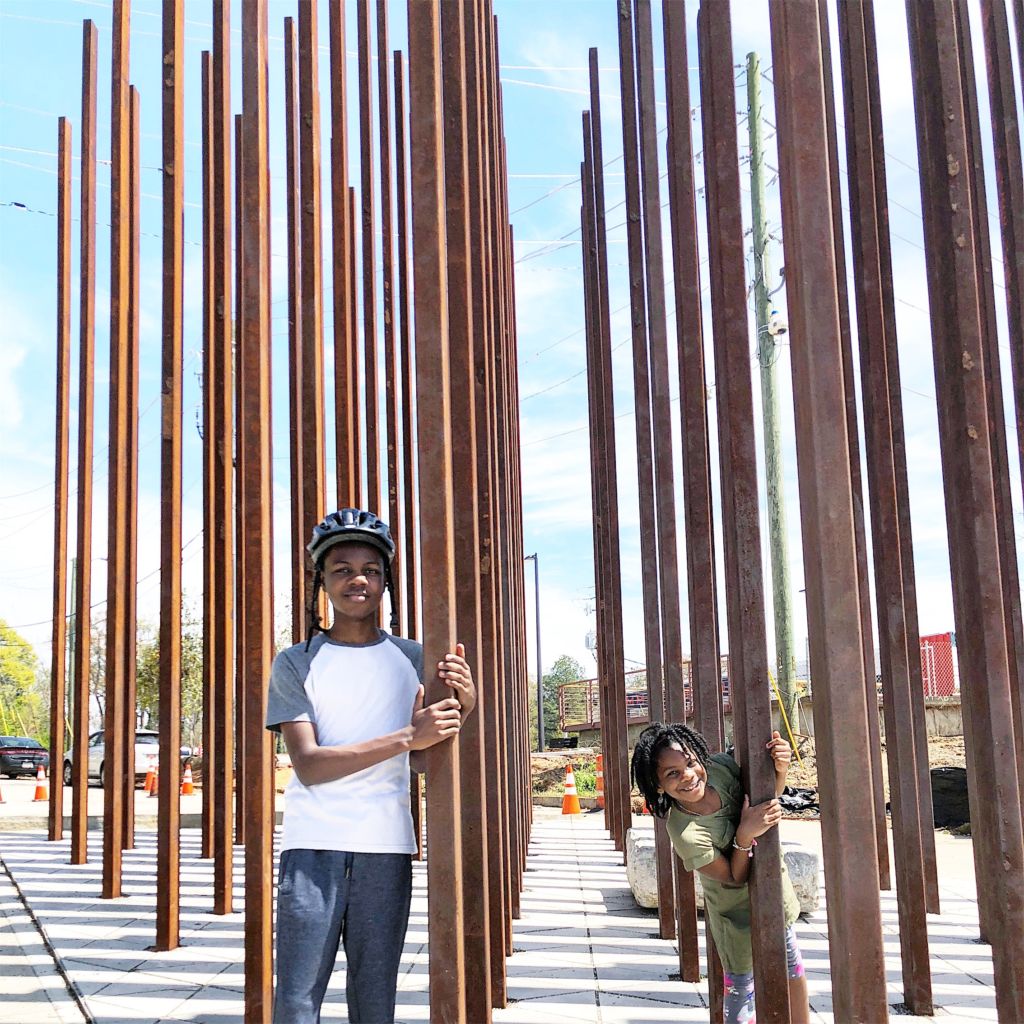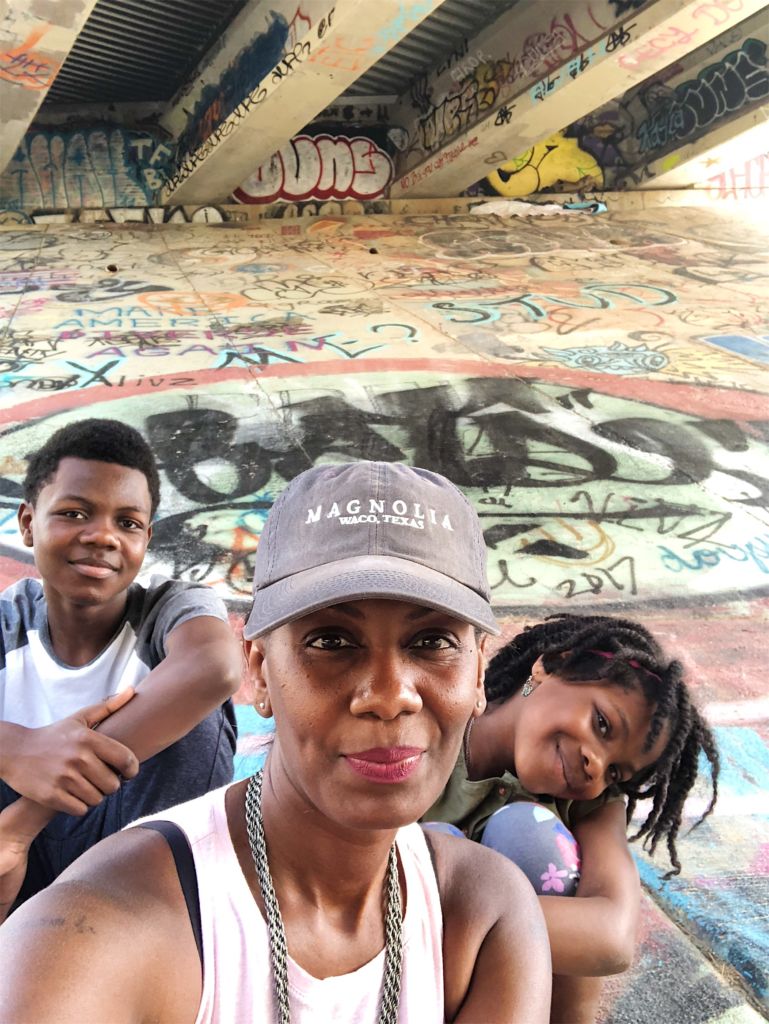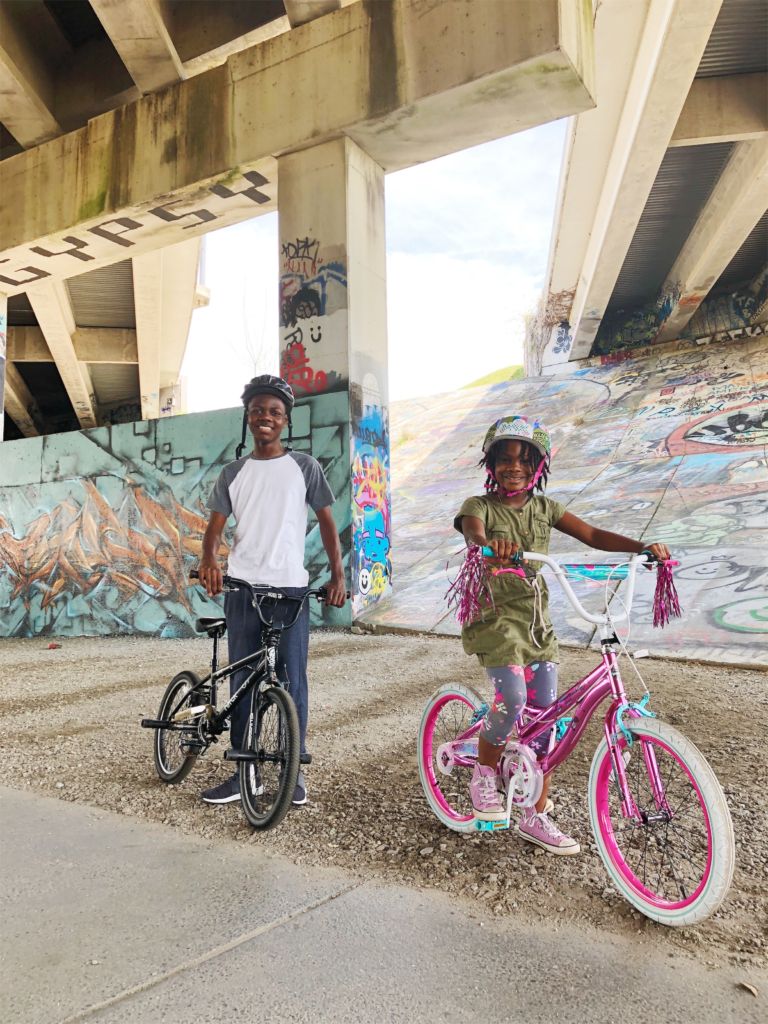 Please note those 2 miles into Midtown would require another 2 mile trek back to the car. At this point she was a pro and confidently found herself weaving in and out of pedestrian traffic while my legs struggled to keep up. They rode together out of my sight at times, stopping to wait for me to catch up. I shall  not leave out the fact that our return trip was on a slight incline and when I asked if their legs were at least sore after 4 miles of  bike riding they said no. Meanwhile your girl was sore for a few days. It's okay, I needed that jumpstart to salvage some sort of a summer body.
How was your spring break? Did you do any traveling?
SaveSave
SaveSave
SaveSaveSaveSave
SaveSave
SaveSaveSaveSave
SaveSave