One thing about 2015 that I am going to do for me is embrace myself where I am, address my shortfalls and celebrate my victories….large, small or microscopic. The other day I came to an epiphany that really made me happy. I finally figured out the exact direction I want to go with in with my kitchen.

I know. Lifechanging right? You have to know me to get it. I am all over the place, all of the time. I have finally embraced that, so now the job is trying to reign that in a little so that I am productive and efficient in the things I do. After totally binge watching HGTV's home improvement show Fixer Upper over the break I've finally come to a without a shadow of a doubt conclusion that I want to transform my kitchen into what my mind calls "Farmhouse Chic."
If you've watched the show you know Joanna Gaines is the best at making that happen if you share the same design taste. I have been patiently counting down to the start of the new season which airs tonight and I have a date with some clean laundry that needs to be folded and my TV on tonight at 9p. If you are not familiar with her style here are a few of her spaces that I gathered from her Instagram.
Long gone are the days of wandering aimlessly around TJ Maxx, just looking for random things that really don't go together. I know now that I need to pick up items that are either farmhouse or chic and will work together. I am guessing that means wood and distressed pieces mixed in with those mason jars and bottles that I love so much. Luckily I think my cabinets are already suited for the style but a few things that I recently changed are going to have to undergo a little transformation.
First up?
The orange wall. I know. I have decided to paint this wall a light bluish gray color. The curtains may or may not stay or may come in a different fabric. After the drama, I've decided to only paint this wall and not touch the others, just find a bluish gray color that works with the yellow tint. If I asked him to repaint that we might be headed for splitsville…not too mention I don't want to touch them either. That was a lot of work.
This wall will get floating shelves on either side of the window. I envision putting cookbooks there, glass jars and other decorative items. The bench will stay but will be recovered. Not sure yet about the window covering.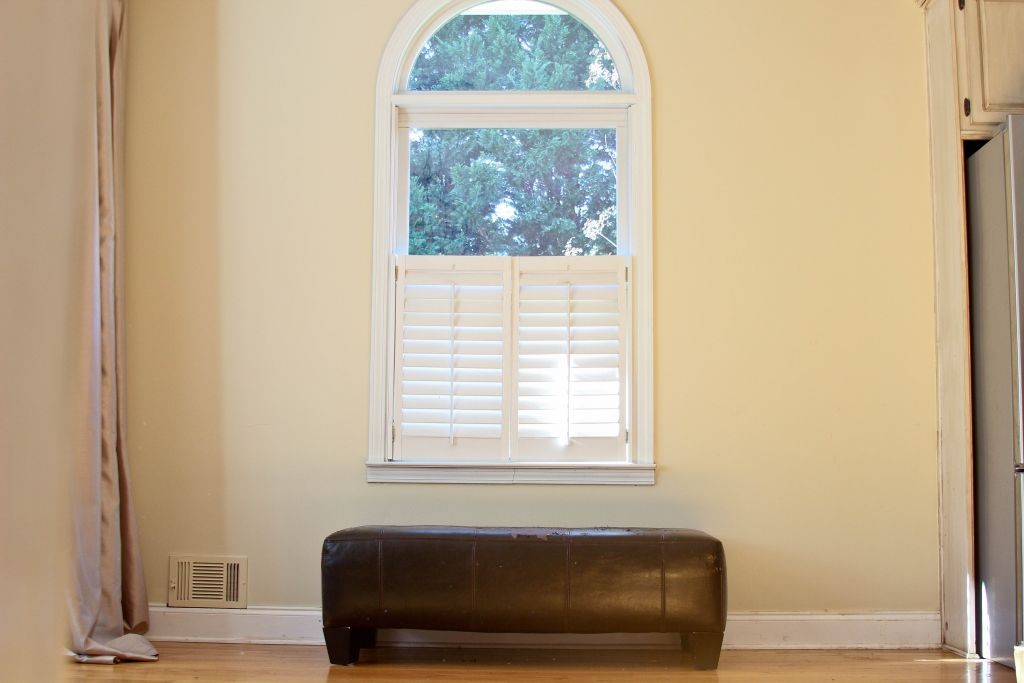 This old dresser was once Addison's changing table. I purchased this from Target from the dwell collection and the drawers weren't worth a you know what. They are all broken but I couldn't deal with the thought of tossing the shell.  I'll eventually turn it into something. Maybe with some chalk paint. I don't know yet but I'll figure it out. The picture will stay….it was my mother's.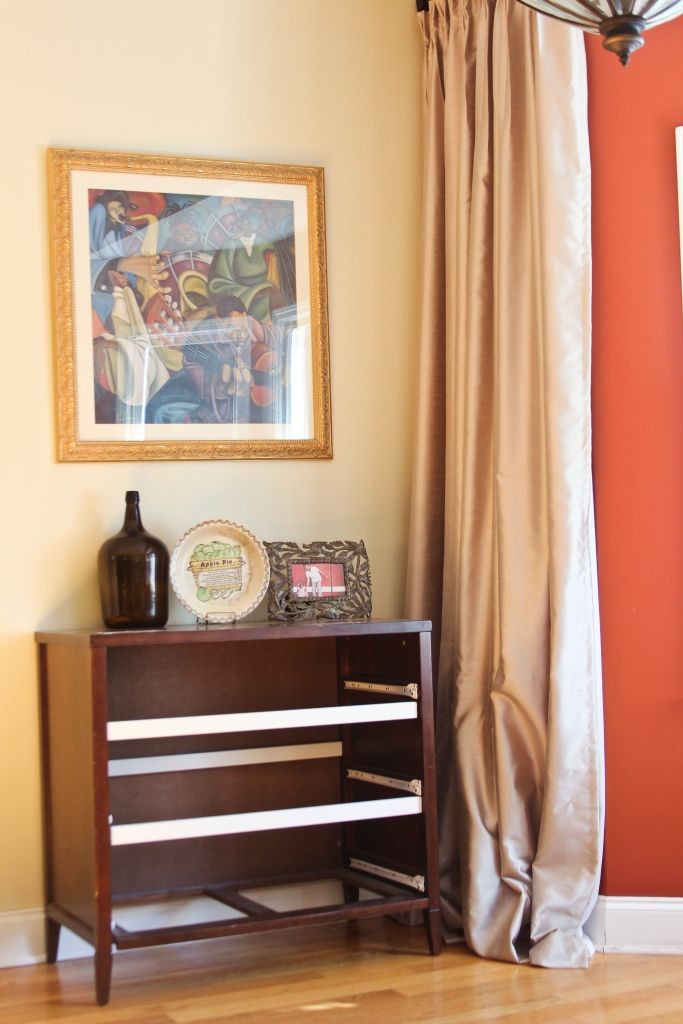 The last thing to get completed on the first round of changes is the table. I toyed with the idea of getting a new table but the base is perfect. I've been looking on Craigslist and other stores for a round wood table top to attach to the base. I have found some but I need one that is at least 60 inches because the space is sizable. I'm going to repaint the tabletop and base and splurge on 6 chairs if it comes down to it.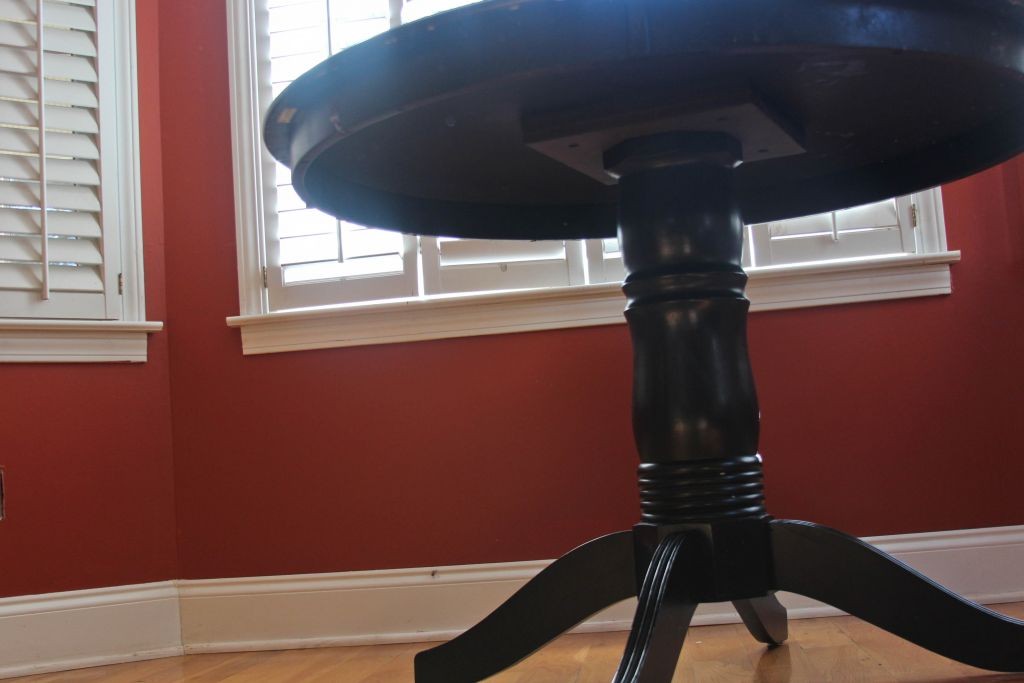 So there is my blueprint for Phase I. I'm excited to finally know the direction I'm headed in. Have you had any home epiphanies since the new year?