It really shouldn't be that hard to sneak away with your significant other. The truth of the matter is dating your spouse is very important but I'll be the first to admit that sometimes the logistics of making it all happen exhausts me before one plan is made.
Last Tuesday my husband and I handed off the children for the evening and trekked downtown to see Cirque du Soleil Luzia, which is playing  under the yellow and white tent at Atlantic Station through November 19.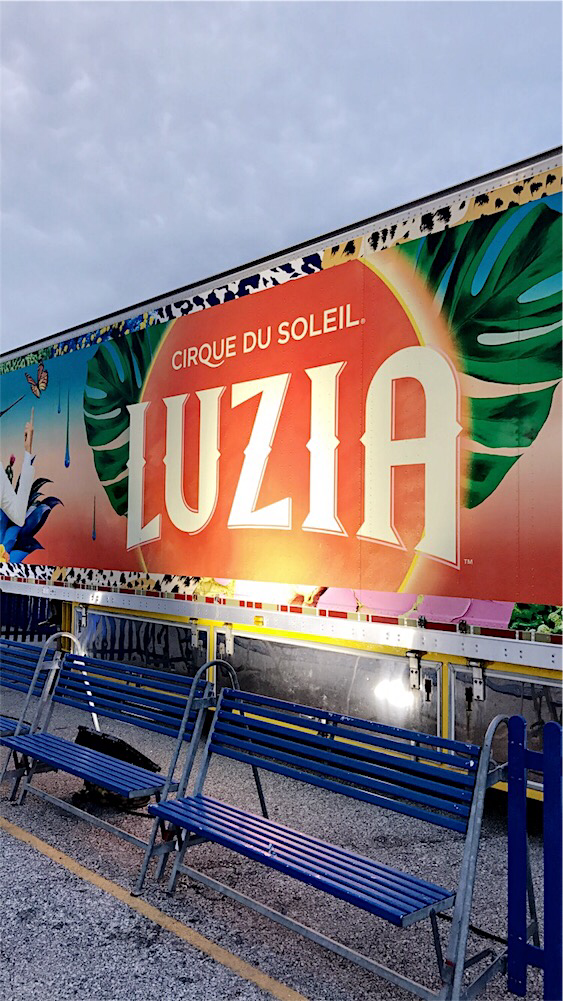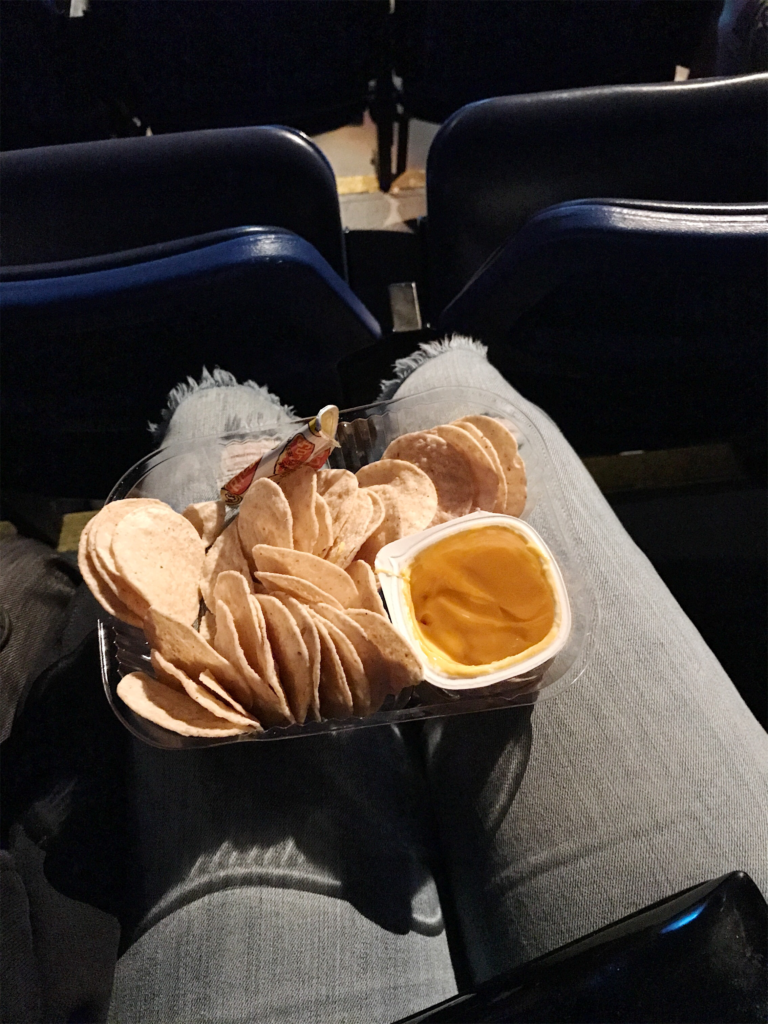 Cause I am an absolute cheap date.
We've seen quite a few Cirque du Soleil shows but this was the first that I'd seen that involved water. Set in Mexico, Cirque du Soleil Luzia really captured the captivating colors and sounds never disappointing with jaw dropping acrobatics and stunts.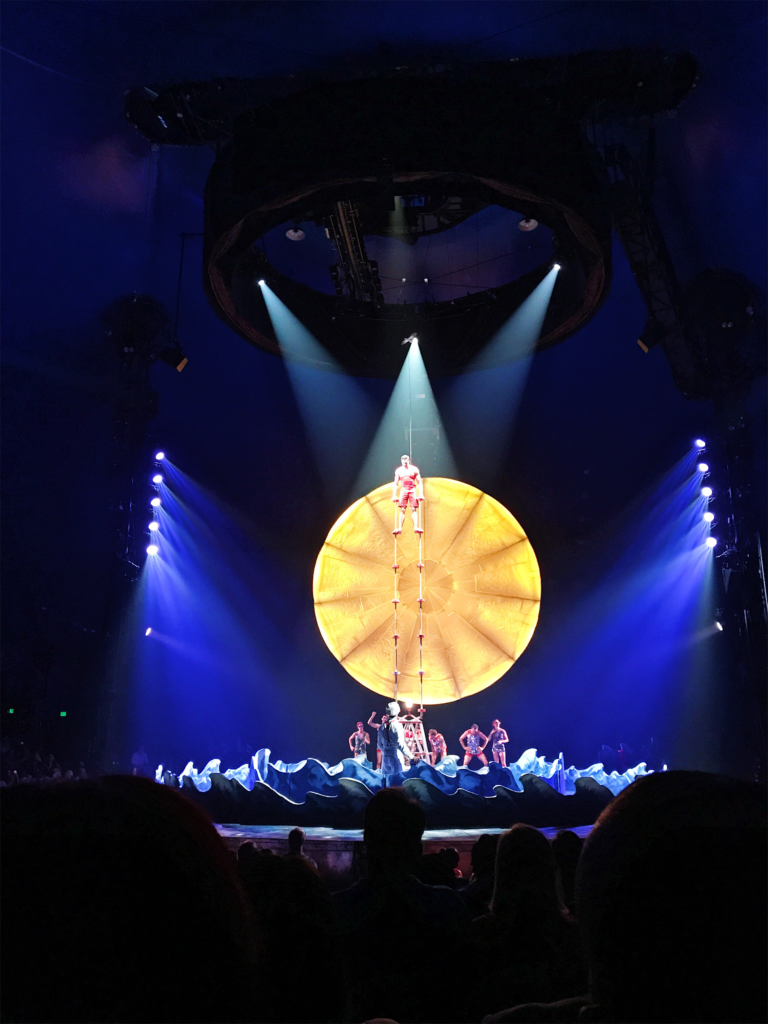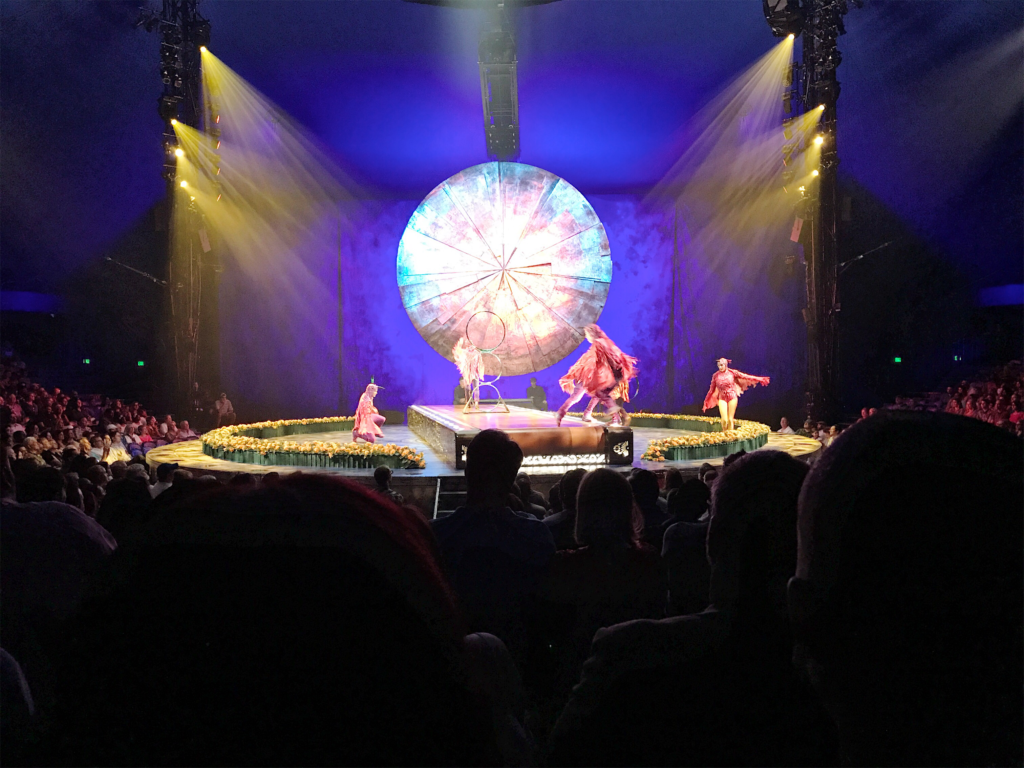 Complete with a Guiness World Record juggler and a contortionist that made me cringe at times, I am always in awe of the talented performers that travel with Cirque du Soleil. My mind wanders to, how did they even know they could do this and then I think about all of the time these performers give to their craft to be the very best at what they do.
We did attend during media night and were able to capture photos and video during the show. Here is a short video of the clips that I put together ( may take a few seconds to load) . These do the show no justice.
Cirque du Soleil Luzia will be in Atlanta through November 19 with showings Tuesday – Saturday at 8p. There are matinees available on Friday and Saturday at 4:30 and Sunday at 1:30 and 5p. Ticket prices start at $35. This particular show would be great for children as well.
I did receive press tickets for this showing. All opinions are mine.