Picking paint colors is about as stressful as buying a house. My kitchen has seen quite a few color changes and transformations in the three short years that we've been here.
About a year ago, I decided I wanted to go with a farmhouse look to my kitchen and shared my inspiration. After some time has passed, I think I am truly set in the design aesthetic I want for my house and I think it is a mix of farmhouse, traditional and whatever I see that I like.
For sometime, more specifically like a month after the initial paint job  I knew I wasn't feeling the yellowish color. The addition of the accent wall was an attempt at salvaging the paint job but I still wasn't sold. About three months ago, I decided I wanted an all white kitchen and one Saturday morning about a month ago I woke up and decided that day was the day. Headed to Ace, called up my little cousin to help and went to work.
You would think picking a white would be easy but it wasn't. I wanted a pure white that wouldn't be too cool or too warm. After taking a number of swatches outside to see how they showed in natural light I made a decision and it was the right one.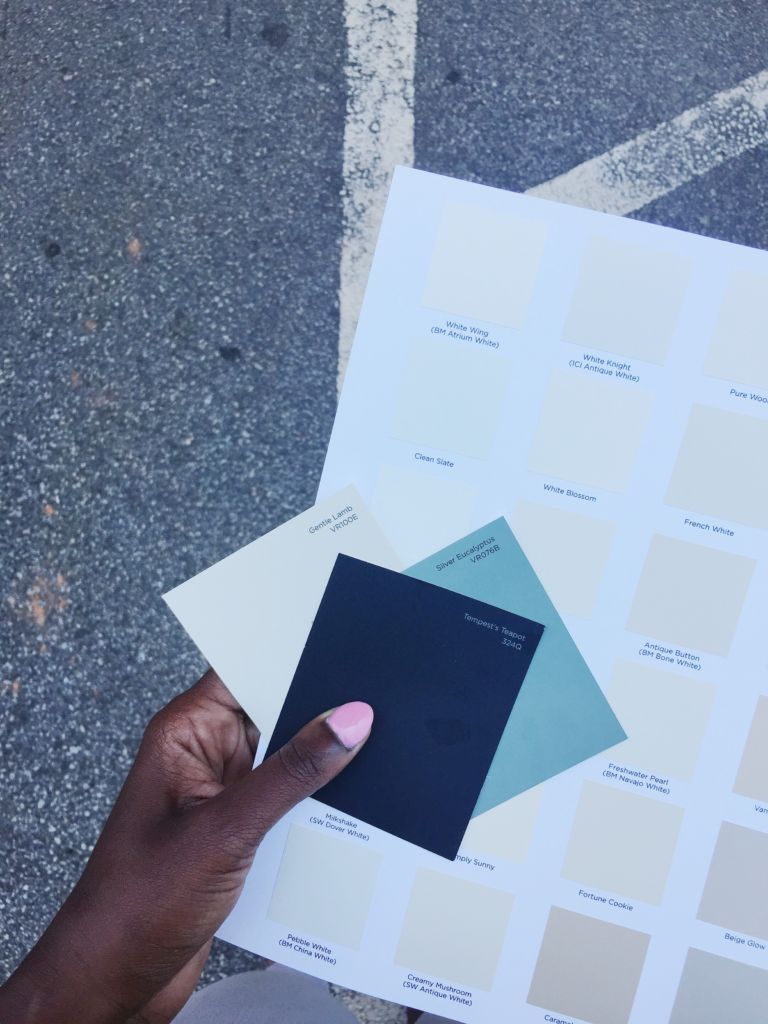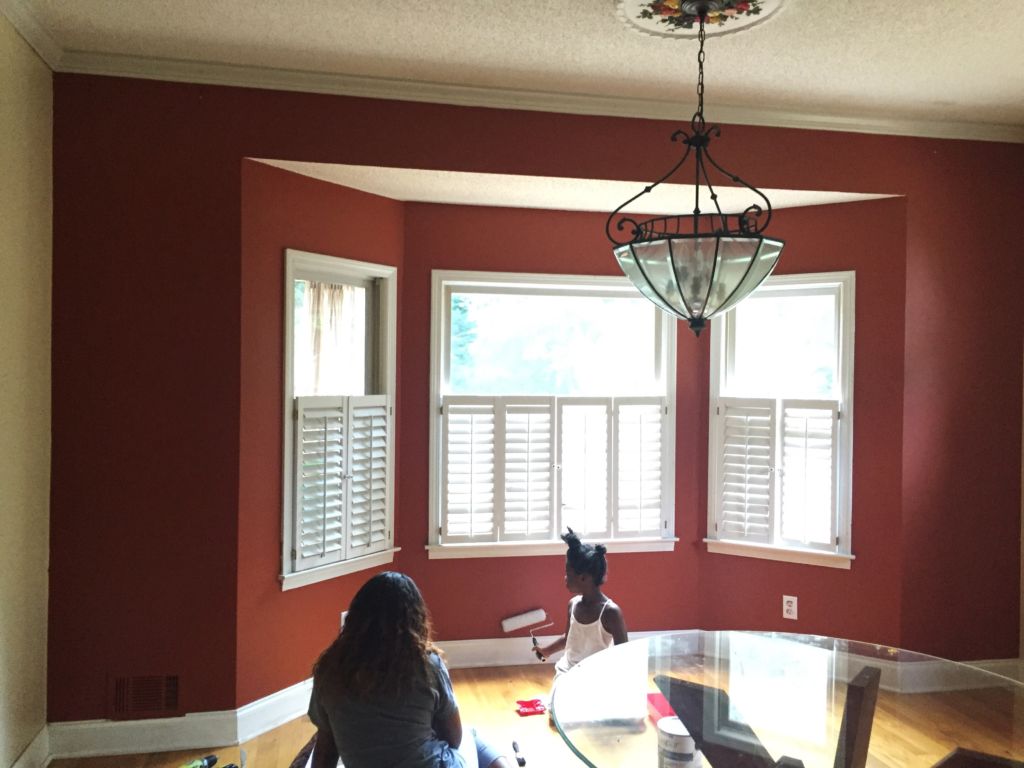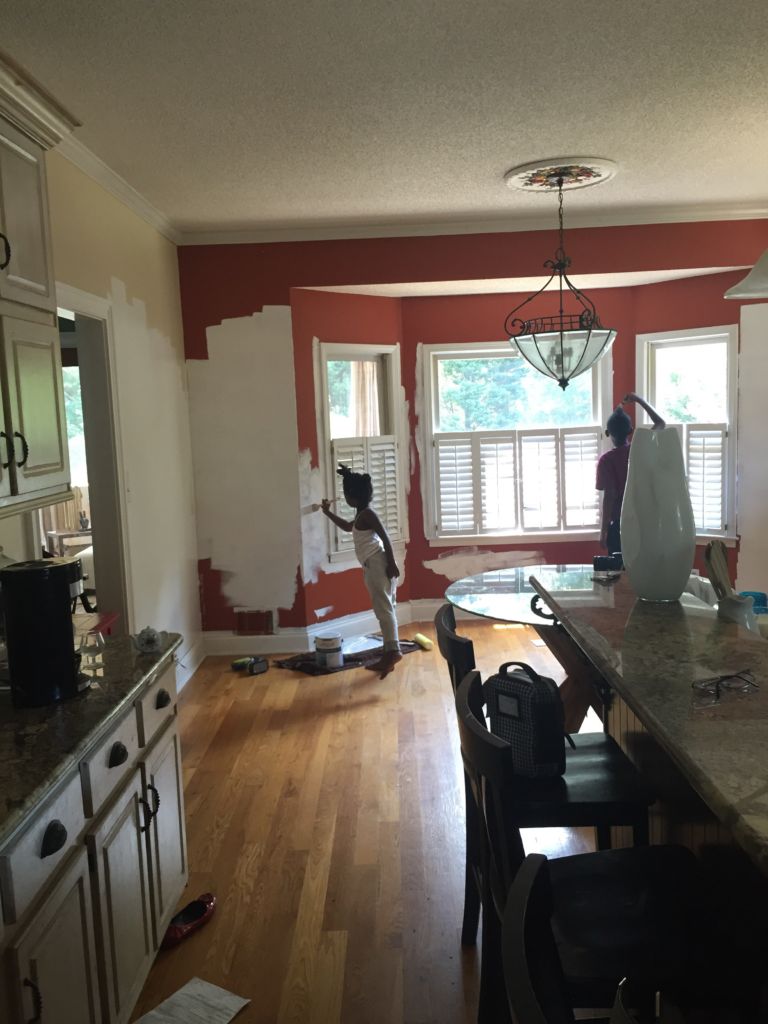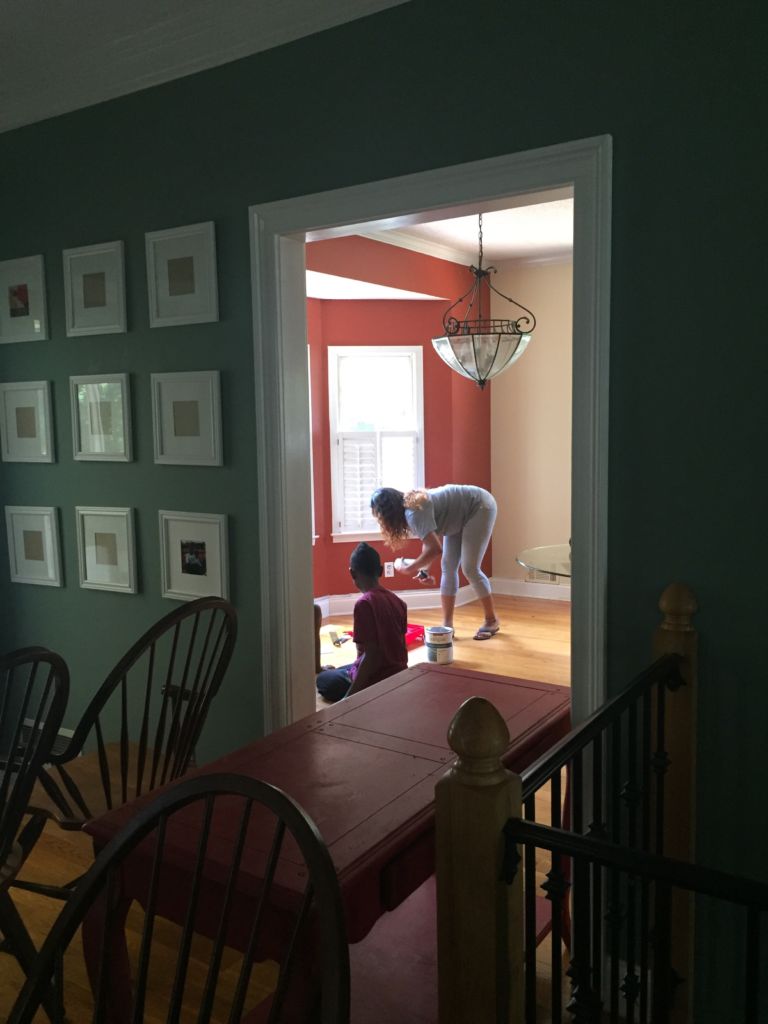 I couldn't be happier with the decision. I absolutely love it, it blends well with my table and chairs and feel that I can move forward with adding in textiles, open shelving, new lighting and bar stools.
Open shelving is going on each side of this window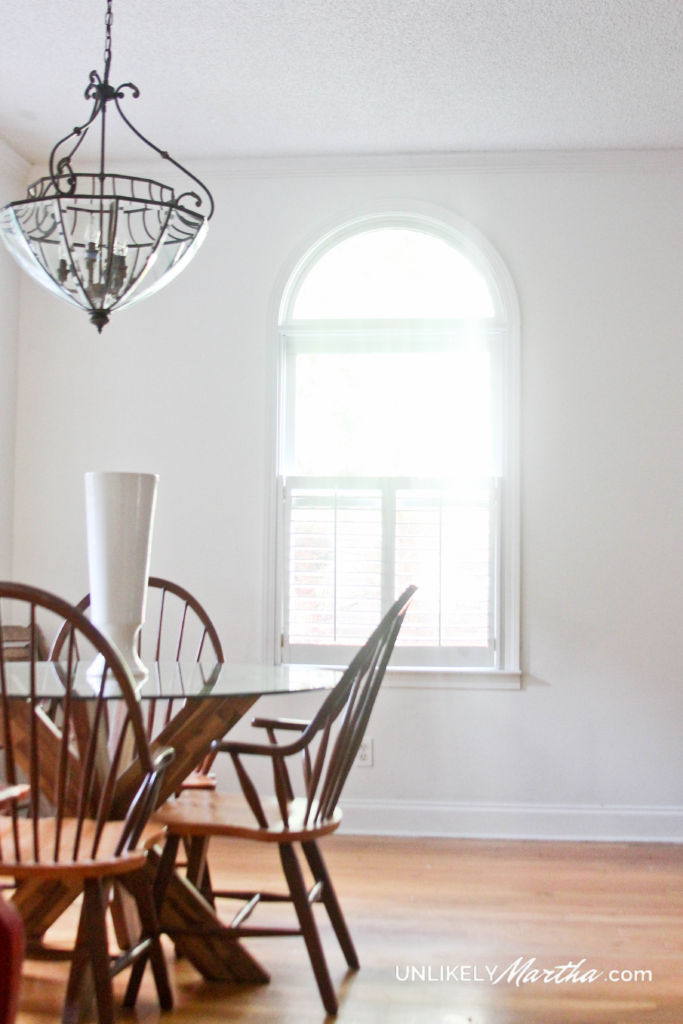 I'm wishing I would've painted the ugly fruit on that medallion above the light but the ceiling is getting planked so I decided to wait.
Next up is the open shelving. I hope to have them up in the next two weeks.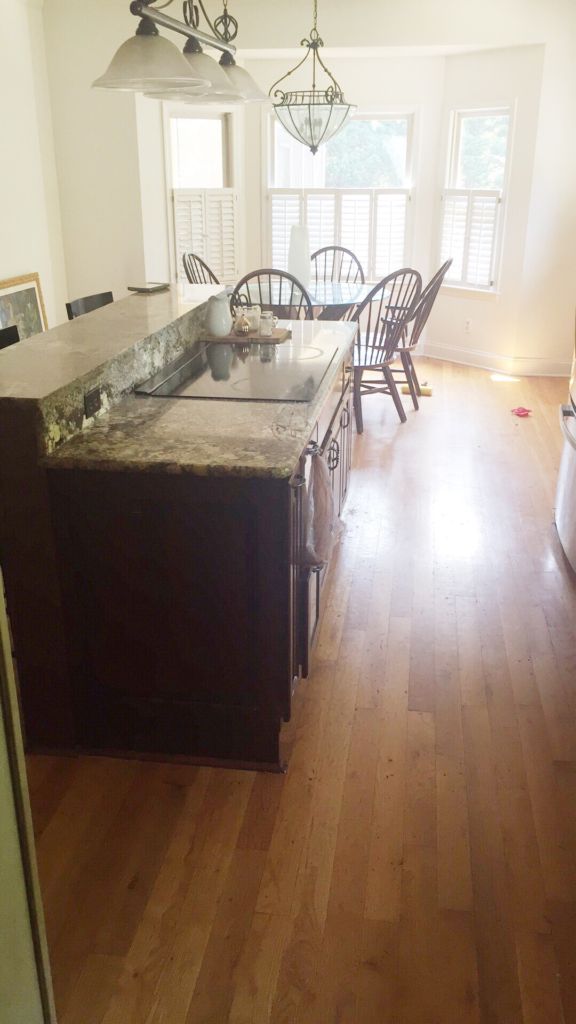 Amazing how your likes change over the years. What I once considered plain is now simplicity to me.I like simple more and more as the days go on.
Have a space in your house that needs a little paint transformation? Do tell!
Save
Save
Save
Save
Save
Save
Save
Save
Save
Save