A table in our kitchen nook was pretty much non existent for a few months. The chairs on our 8 year old Walmart special gave out on us a few months ago and instead of rushing out to get something new, I was patient and spent time looking on Craisglist and in thrift stores for something unique. I knew I wanted something not so cookie cutter. I had also seen a great marble coffee table that was screaming at me to take it home, but that will be for another day when my bank account agreed with it!
On a trip to Pier 1 to pick up furniture for our outdoor space I came across a round glass table, very similar to what I envisioned for the space. I initially wanted it with dark wood but unfortunately since it was clearance I was going to take what they had or carry on with an empty breakfast nook. Seeing as how I was a little tired of explaining to people why we didn't have a table in our kitchen I decided to get it. A friend of mine told me to get some antique furniture from somewhere like antiquesworld.co.uk, and as much as I do like antique furniture, I didn't feel like it would fit in at our house at the moment.
Table was marked down from $250 to $100. Yes please.
Loaded the table up into my car and it has sat in our nook for nearly 3 months with no chairs…..until yesterday.
I went into the Goodwill to drop some things off and decided to take a peek around the place. Stopped dead in my tracks when I saw this set.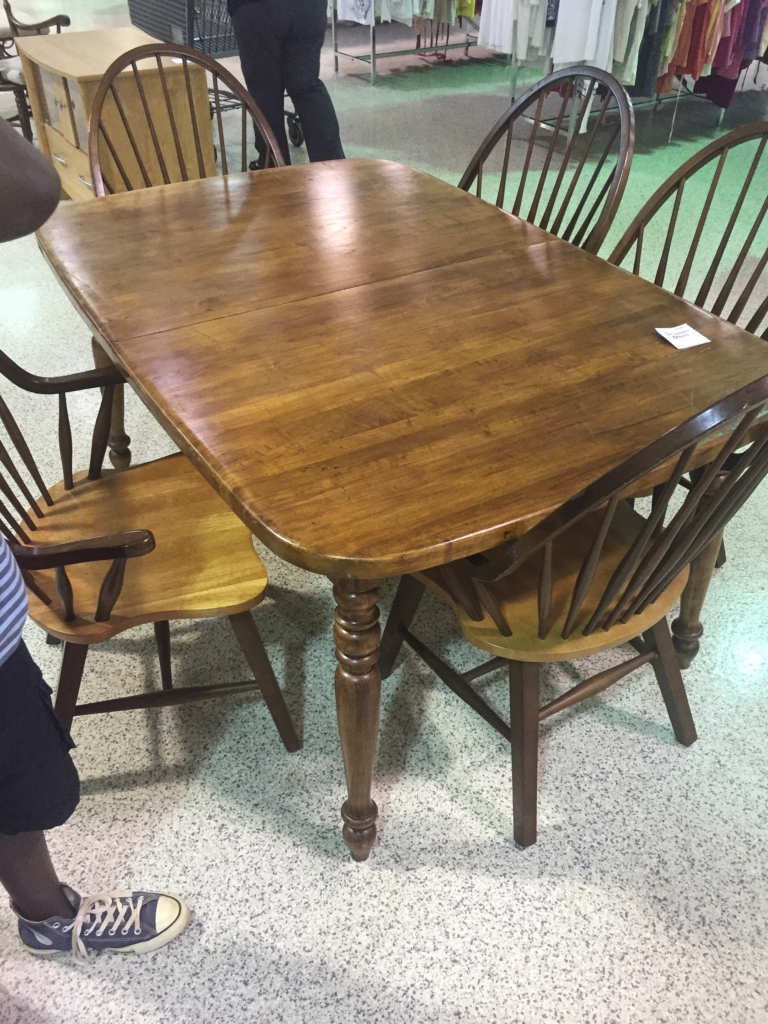 The chairs were calling my name but I was ignoring the table that I didn't need. I begged the manager to split the set for me.
Nope.
So I sat for nearly 20 minutes with the sold tag in my hand sniggling at all of the people coming in, stopping to look at it while I decided if I wanted to drop $70 for the set. After a few snaps and texts saying girl you better get that. I slid on over to the register.
They were mine and I couldn't be happier. Noticed I said they, as in chairs cause the table is just a technicality. We'll find something to do with it or sell it.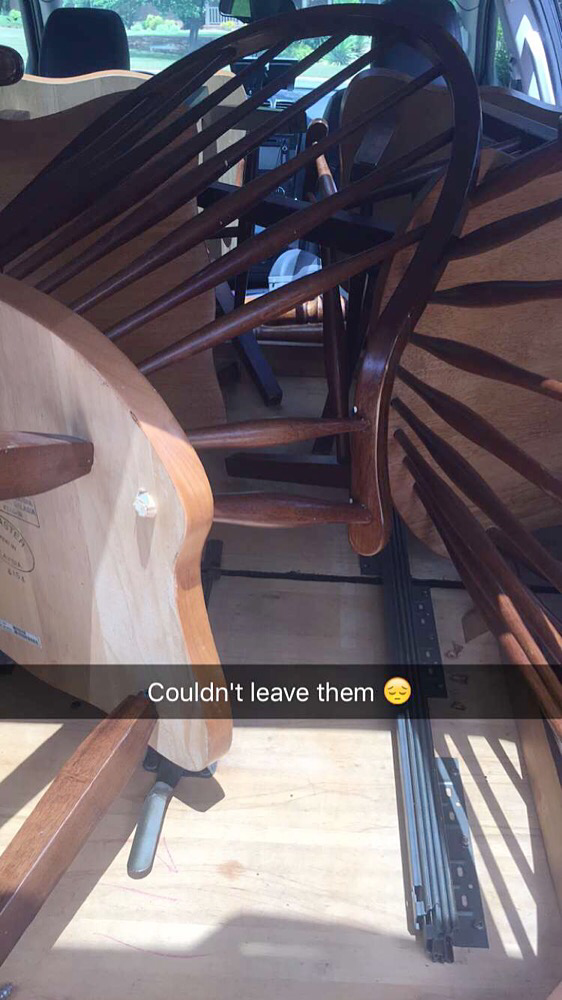 I have some big changes coming to the kitchen. I have scheduled myself to get out the paint brush and ladder and paint the walls white on June 29-30. Once the kitchen is white, I'll make a decision on whether I am going to sand and re-stain the chairs or paint them.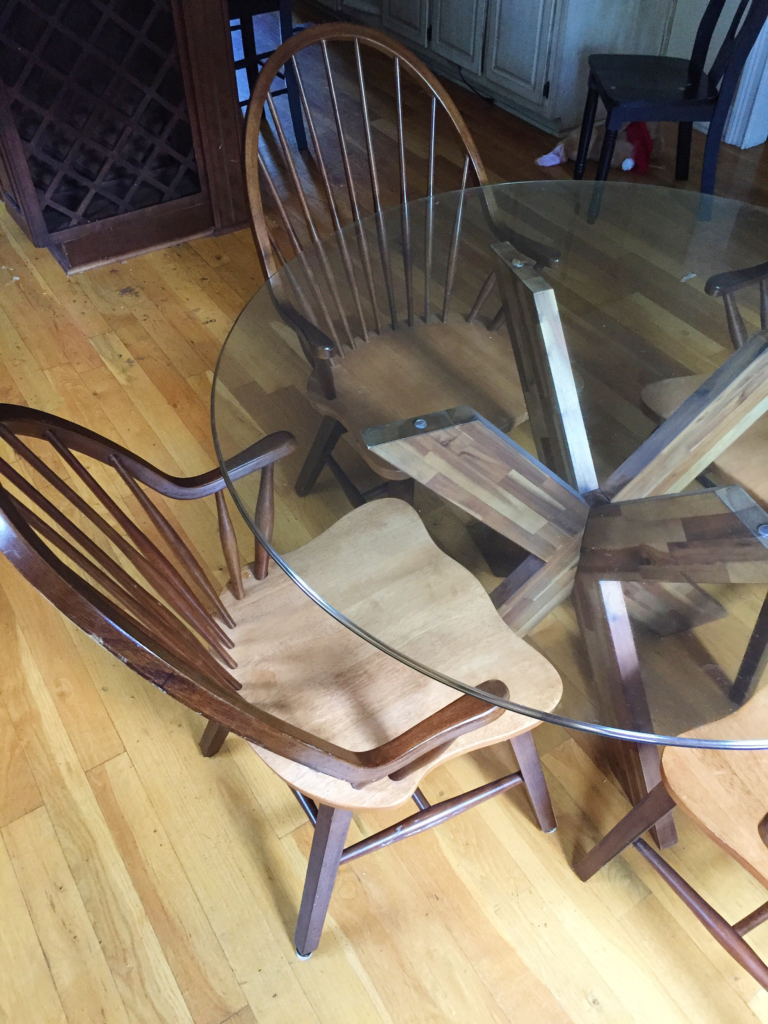 There is a fifth chair but for now it is hanging out in my son's room until it is needed in the kitchen.
Yes, I know this will be the third time painting the kitchen. The first and second times I was just practicing. I think I have finally found the aesthetic I want so I am looking forward to moving forward with my dreams of a modern/traditional/transitional farmhouse kitchen. You'll see.
In case you don't see the beauty in these chairs, they are called Windsor chairs and looking at these gives me a strong desire to paint them black. We'll see. I love buying new furniture, it's so exciting! I've actually come across a site which sells recycled plastic furniture and Plastic wood. We do need some new fence panels for the garden so I'll probably be buying off this website soon.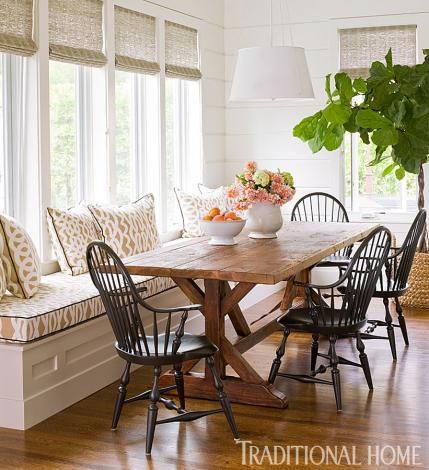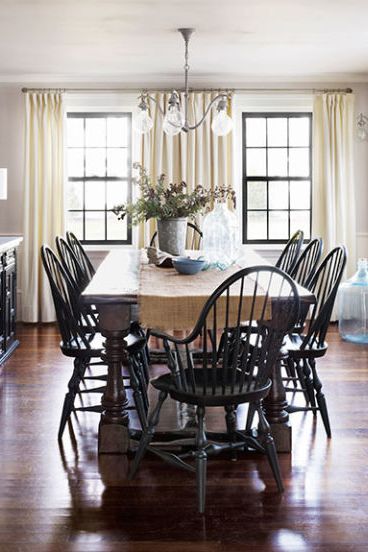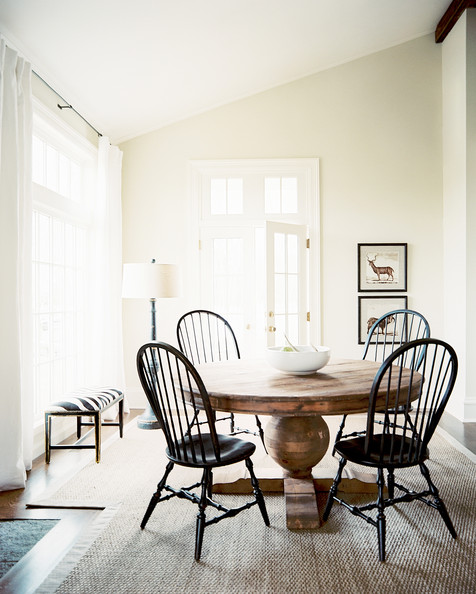 Have you ever found a great furniture find thrifting?
Save
Save