I'll keep it short and sweet.
The kitchen started off like this. My woes with this burgundy wall ran deep. Was certainly happy to see it go.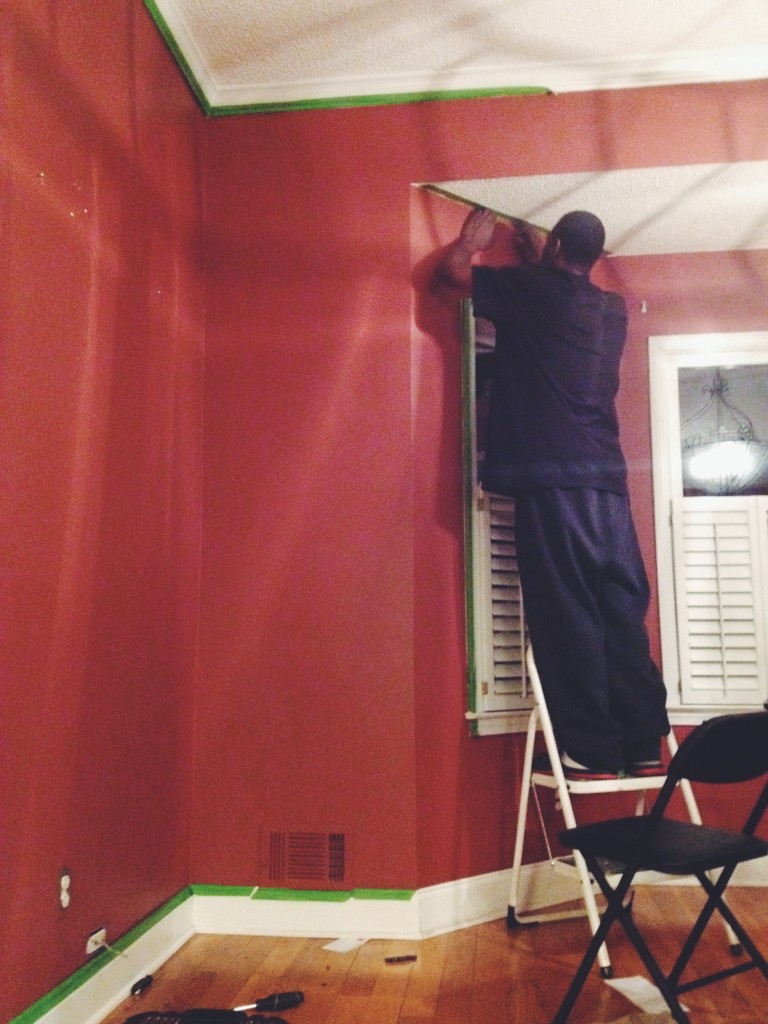 Painted the wall and while it lightened up the space it also made it very bland.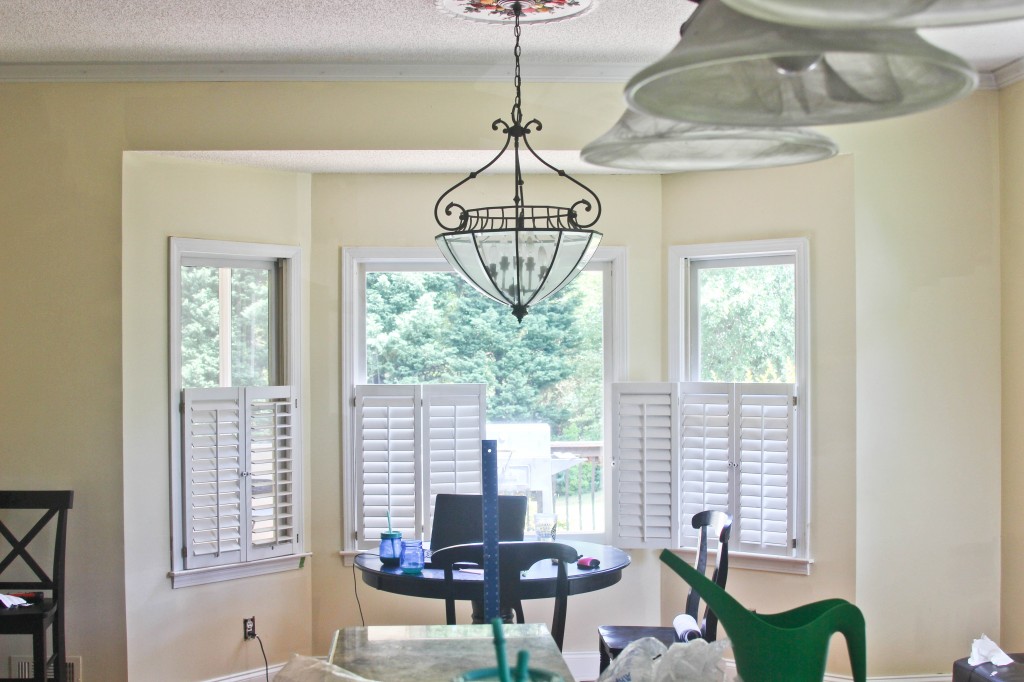 As I work room by room transforming these spaces I really want to inject pops of color and learn to properly layer.
As mentioned in my inspiration post, I ordered 4 pairs of pinch pleat 108 in curtains from Curtainworks. I received them in record time and was itching to put them up.There was a ton of selections and I had a hard time choosing but I was so thankful that I could take the time to peruse versus getting in and out of my car going from store to store to find what I needed. Curtainworks selection not to mention pricing has me sold and I will be using them again as I move to the other rooms in the house.
When I received the curtains I was thrilled at the quality. Although these particular curtains are not pure silk, they feel very similar to the touch. I won't tell you how affordable they are, you have to go and look for yourself but I will  mention that they are lined which really makes them a great deal for the price. As with most packaged curtains I had to iron out the creases from where they were folded in the pack. I opted to use  rings to hang them but there are tabs on the back as well as a hole to run the rod through depending on the look you select.
Prior to installing them, I had the Mr. fix the paint on the other walls and I painted the bay area Spicy Hue by Sherwin Williams.
I toyed with the idea of putting the curtains between the windows but the area was so small and I wanted something that would make a statement.
This is how it turned out. It's a little out of the box and I may decide to put blinds above the shutters, and hem the bottoms but for now I am happy with the outcome.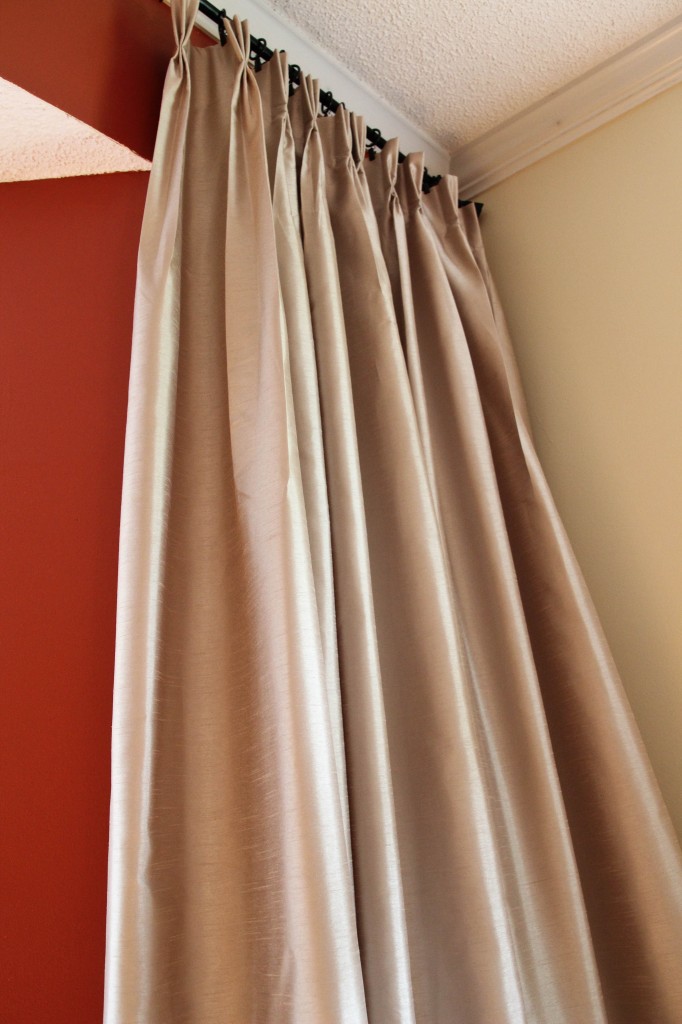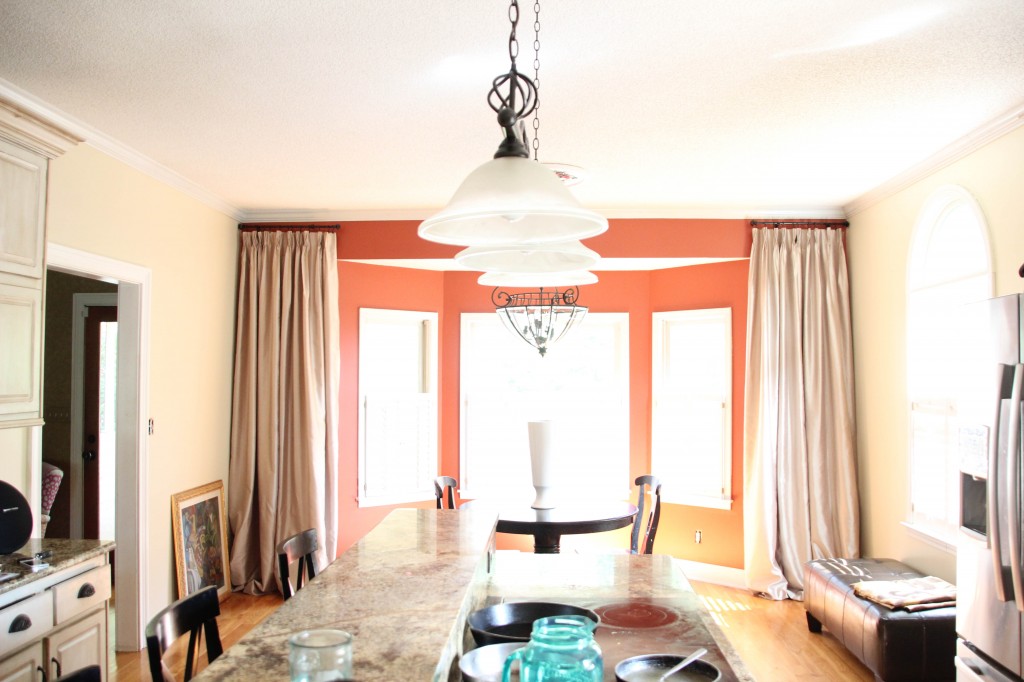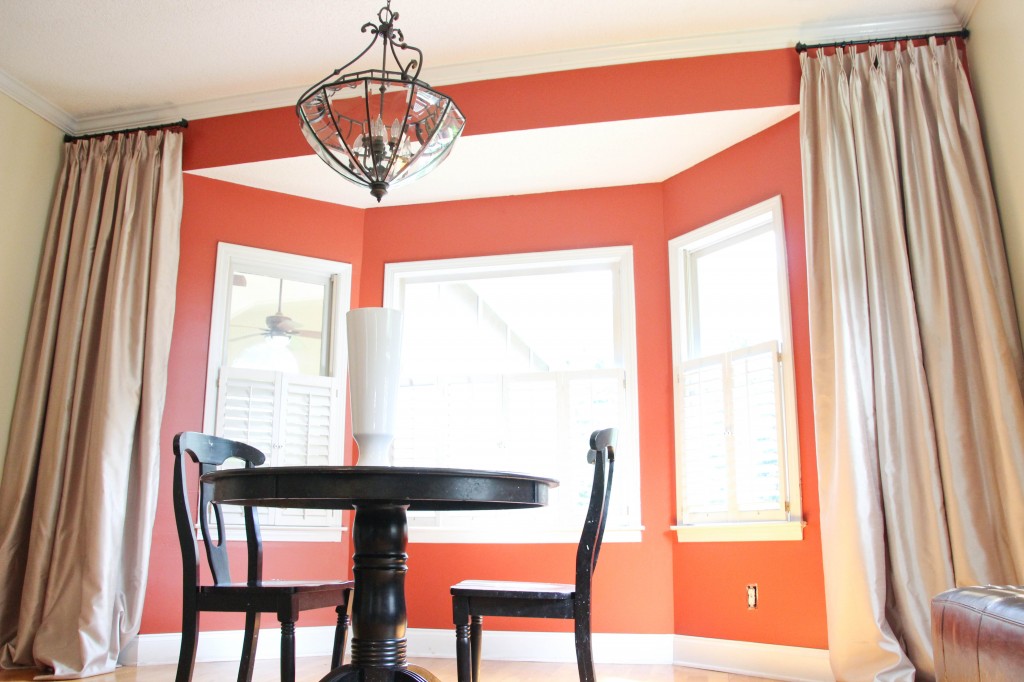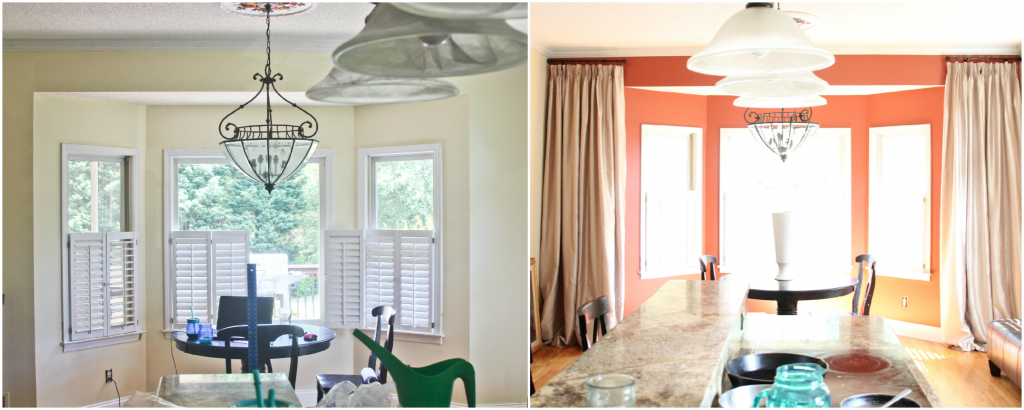 Next up….a new table!!
What do you think?!
Save