I am a member of the Collective Bias®  Social Fabric® Community. This shop has been compensated as part of a social shopper insights study for Collective Bias®  and Mohawk Flooring #cbias #SocialFabric #licensetospill
This past weekend was the beloved Dogwood Festival. It is the unofficial welcoming of  Spring/Summer to Atlanta. Food vendors, and local area artists all flock to Piedmont Park for some fun in the sun. This weekend didn't disappoint. The weather was amazing and the baby and I headed out to join in the festivities and visit the Mohawk Flooring booth to learn more about their new SmartStrand carpet. I was pretty bummed that we got there late and didn't get a chance to meet Audra Lowe of The Better Show and have a "Georgia Peach"  cupcake from Smallcakes Cupcakery, like the other bloggers but we barely made it due to the insane amount of traffic.
Mohawk has created a new carpet that basically puts one up on any type of stain guard that you may be familiar with. In the past stain guard technologies have had limitations. Over time the chemical sprayed on it wears down from wear and tear or it is only good for a few cleans in the same spot before it is no longer effective. Well look here SmartStrand has upped the game on stain removal. They have embedded the stain removing qualities into the fibers so it is forever effective. For.Ever. Put it down once and you never have to worry again.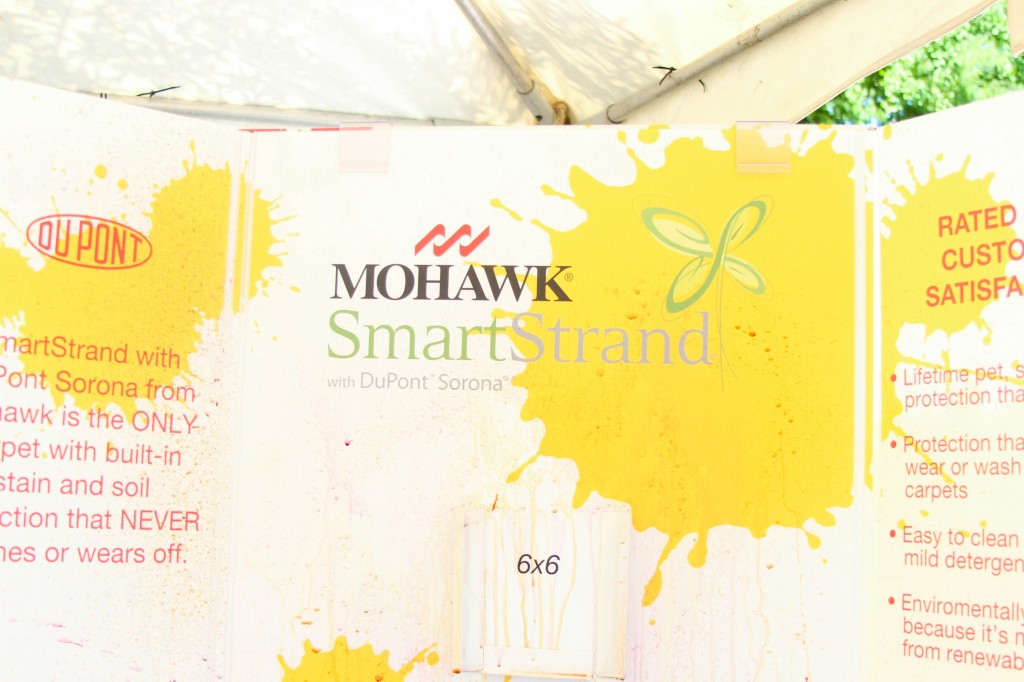 So I'm all ears because with the new house I had already said that we would be a shoes off house but you know how children are. I am pretty sure someone will find their way upstairs with some juice or will manage to squish a fruit snack into the carpet etc. etc. etc. With this technology all you need is water and some elbow grease. Y'all know I wouldn't lie to you, I saw it with my own eyes.
Addison was allowed to make a mess. She was in heaven, she loves a good spray bottle and will spray until her heart's content so I'm pretty sure this made her day. She chose some red substance and went to town.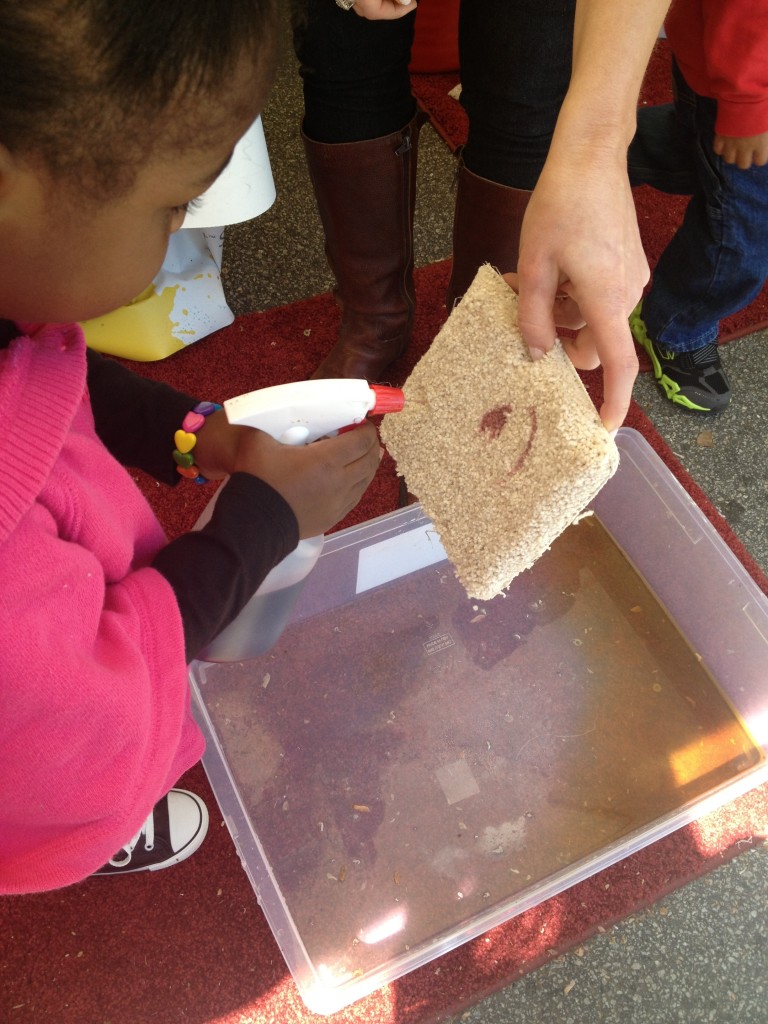 Next she was given a bottle with just water. After squirting the water on the lovely lady working in the tent took a rag and lightly scrubbed the stain and wouldn't you know it started to come off.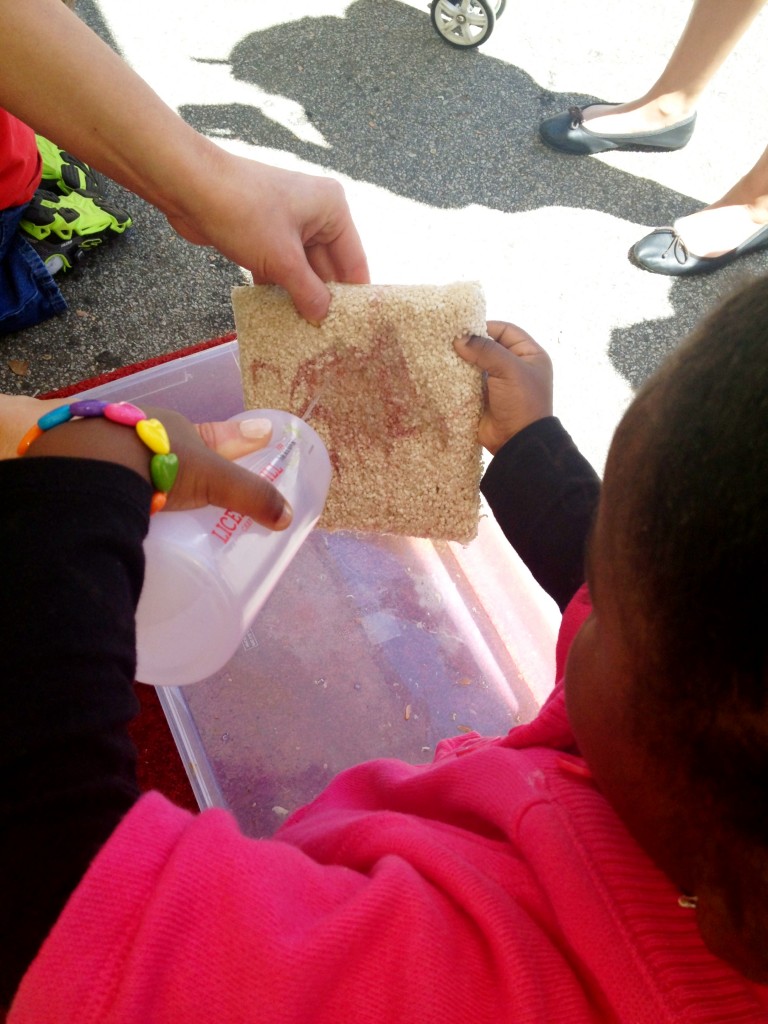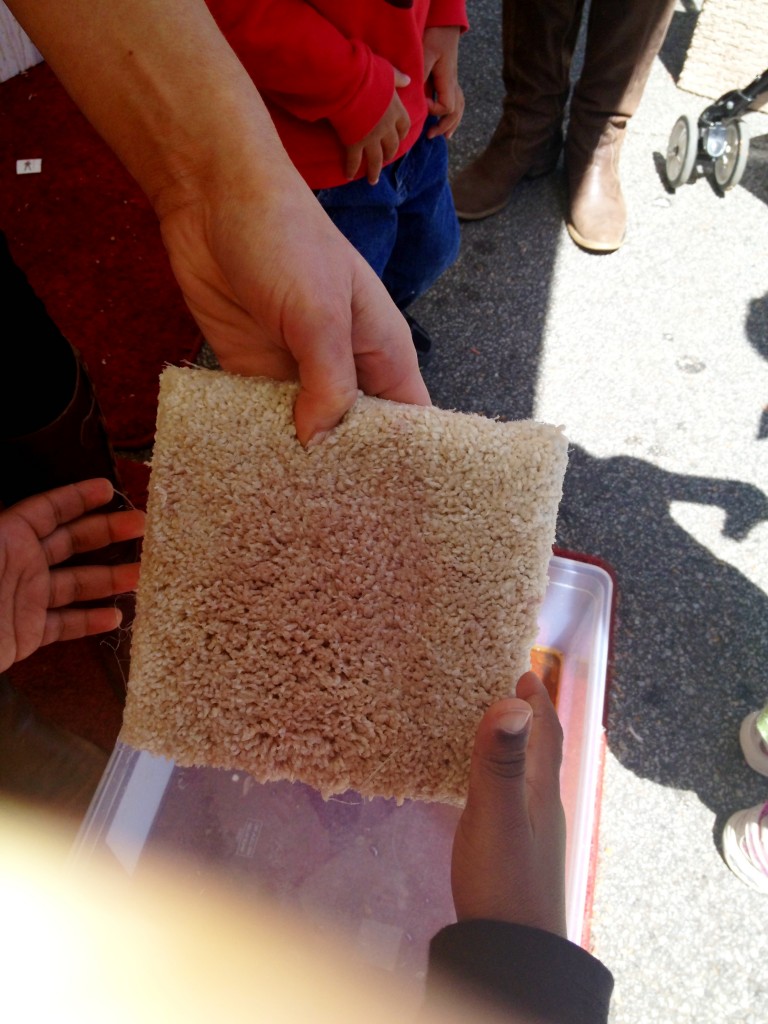 Just water and a mild detergent like dish washing liquid. No chemicals or cleaners needed, so you won't feel bad when you make them get down there and clean up their own mess.
The lovely part is this technology is available in a number of colors and styles. You can even have an area rug created which is what I plan to do with all of the area rugs in the new house, especially those under tables where we will be eating.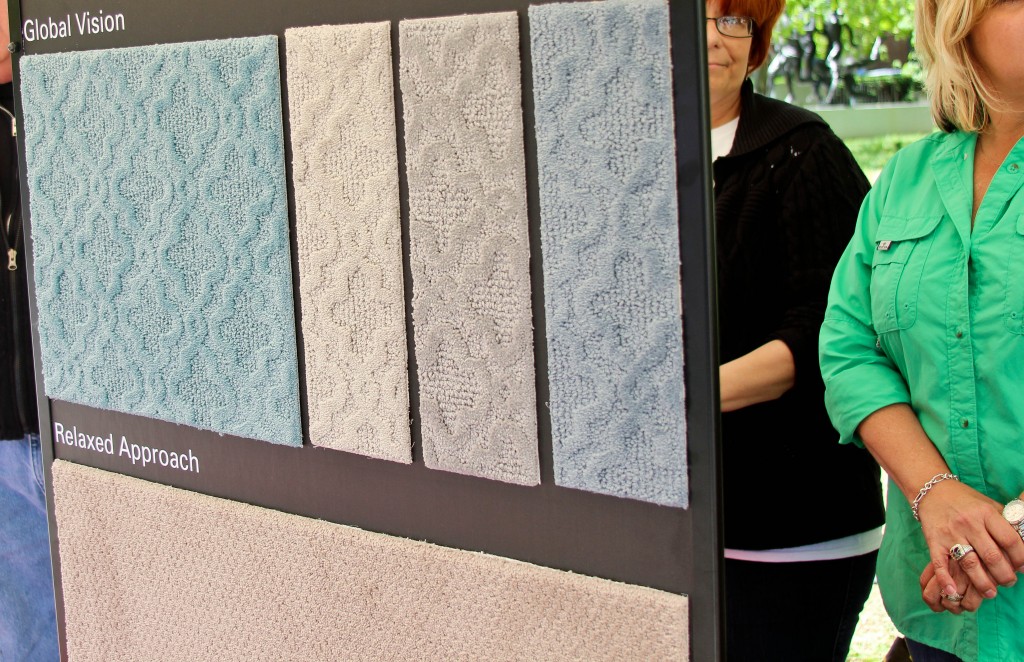 Speaking of area rugs, Mohawk Flooring is offering you the opportunity to win a 6′ X 9′ SmartStrand silk bound rug. Head over to the website  to enter for a chance to win.
We had a great time learning about SmartStrand!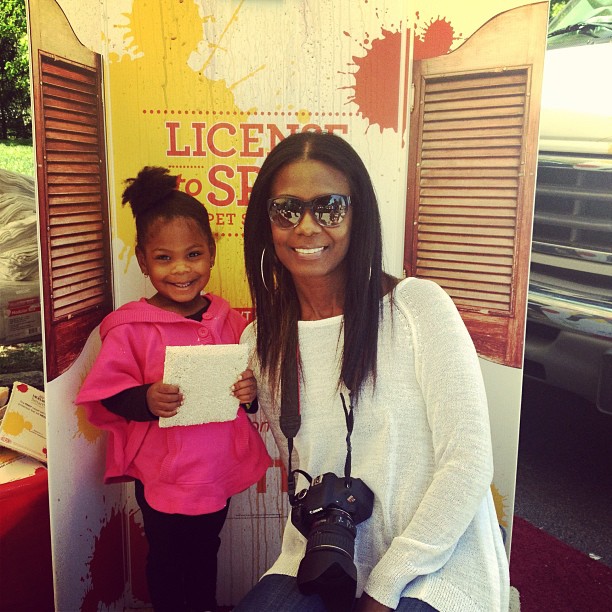 Mohawk Flooring is the world's  largest flooring manufacturer and has many products to offer. Please feel free to visit them Online, on Twitter and on Facebook to stay abreast of their product offerings.