About that dollhouse that just missed a drop kicking on Christmas Eve.
As the year started coming to a close and all reminders of Christmas were being removed the first thing on my list was to transfer the dollhouse into Addison's room. I finally got to it this weekend and I realized there were only a few viable spots in her room for it to go without blocking a vent.

After a little moving and rearranging we decided the best place for it would be against the wall so that she would have a good amount of room to play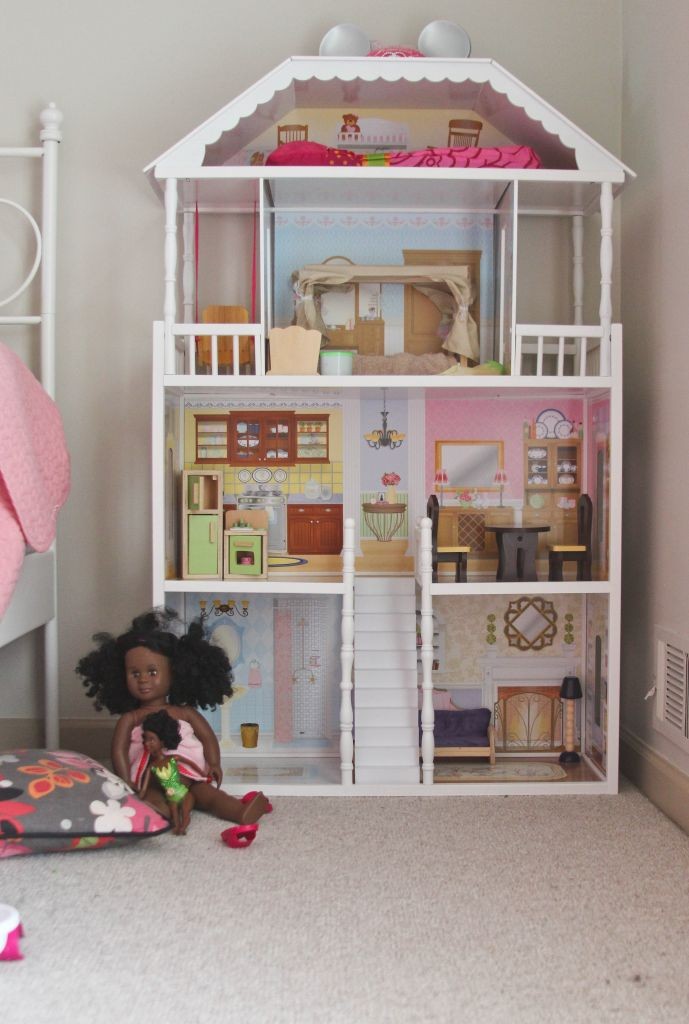 Dolls and dollhouses come with more accessories than the average woman. Seeing that I am on a mission to make sure everything in our home has a space to reduce clutter, I decided to deal with the million pieces of plastic nonsense right then.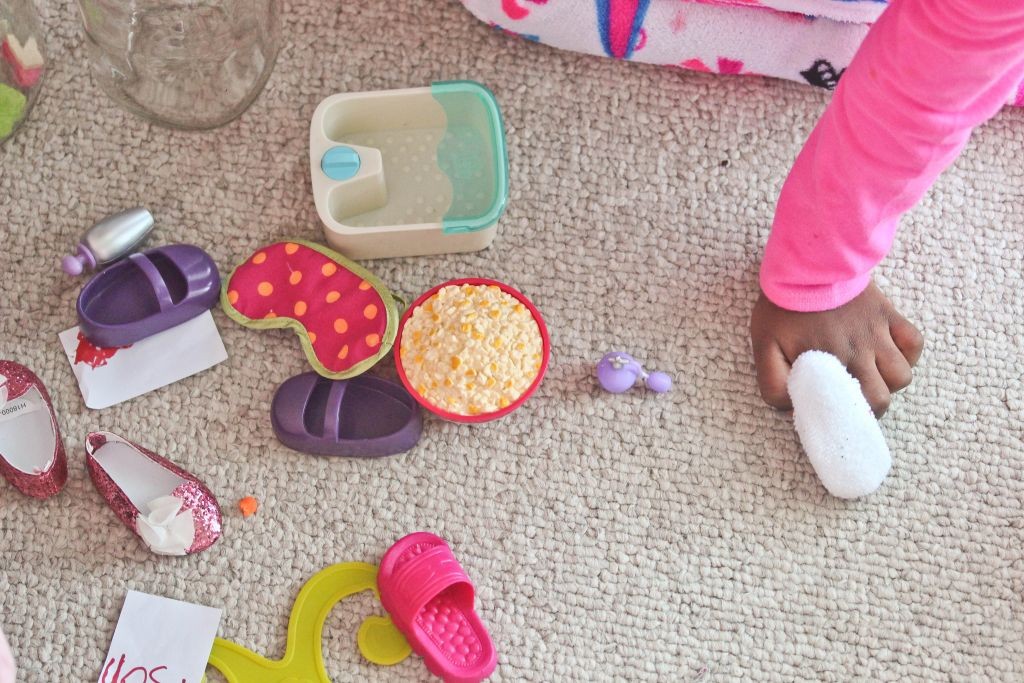 I dug out some mason jars I purchased from the Dollar Tree and decided to use them to house some of the smaller items and clothing.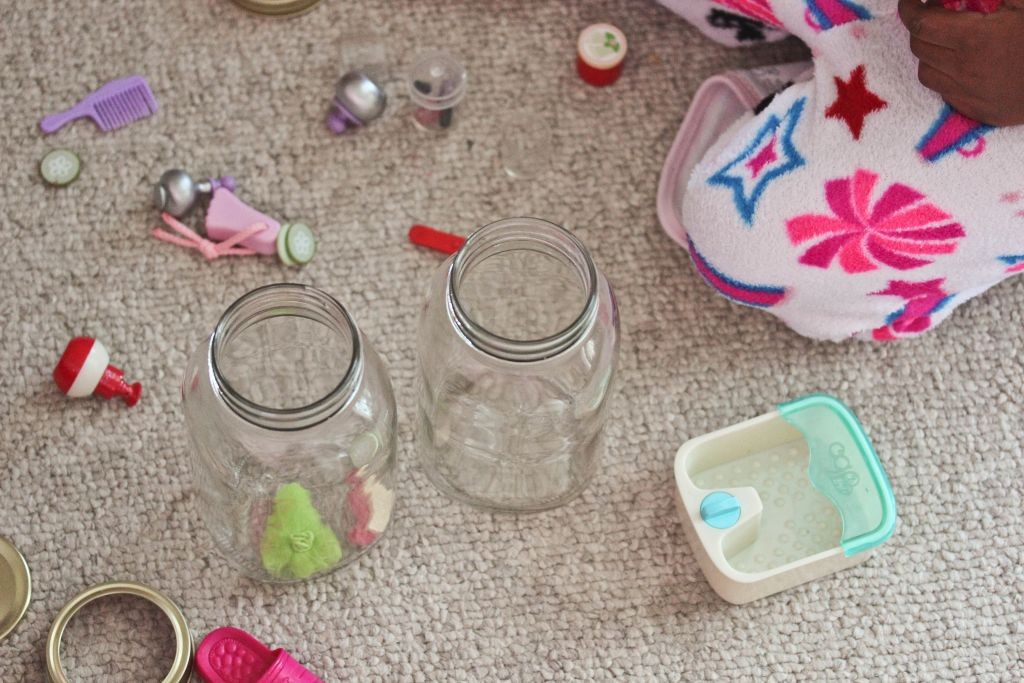 I mean a footspa?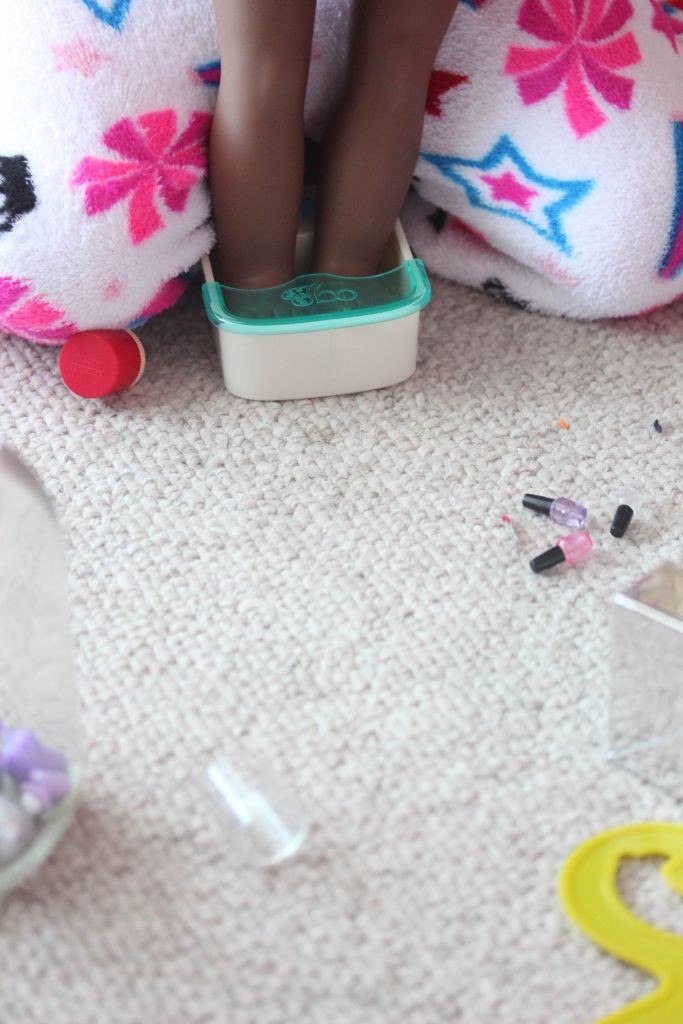 She's happy. That's all that matters!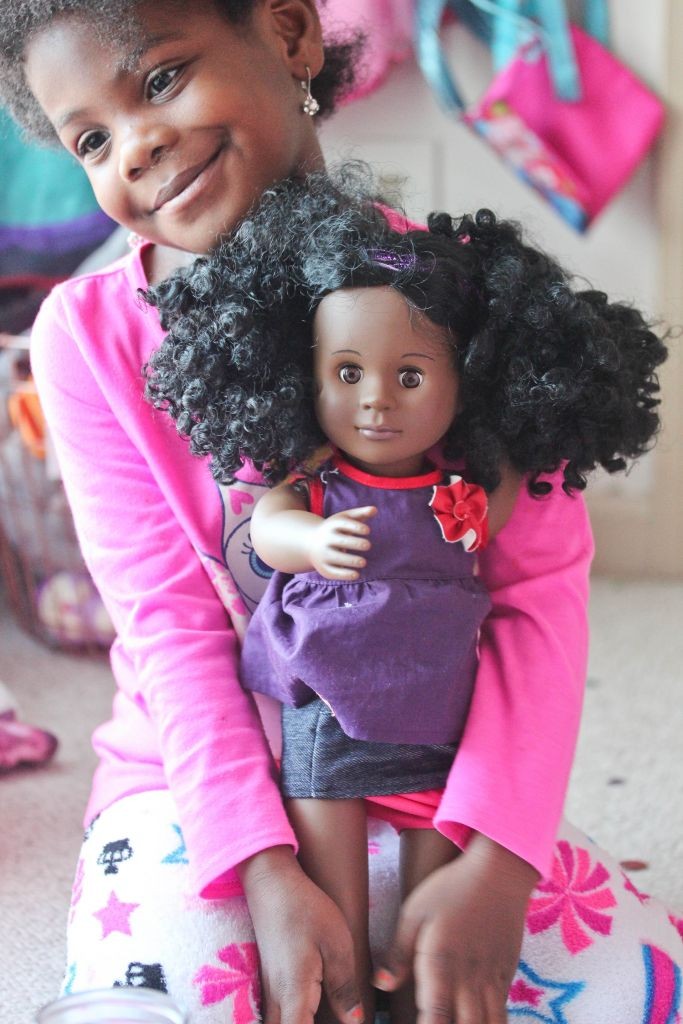 While I was in there making a few changes I went ahead and added a little something to the corner where I spray painted her name sign.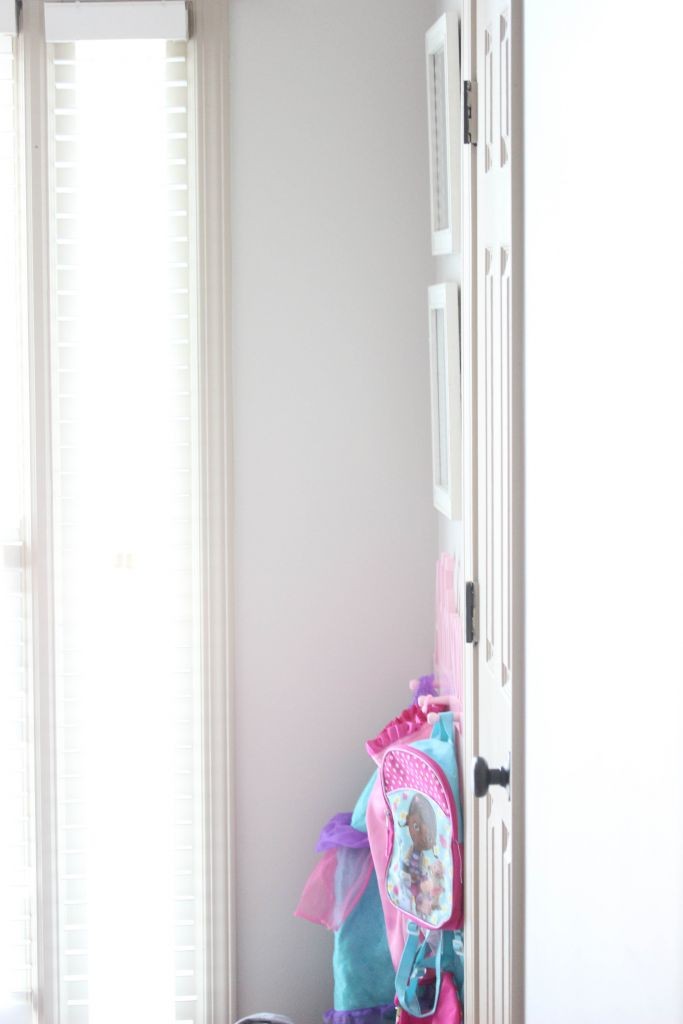 I found this arrow at Hobby Lobby for about $5 on clearance. I like it, added a little something to that blank space. I think that corner may be the only place in the house I consider finished.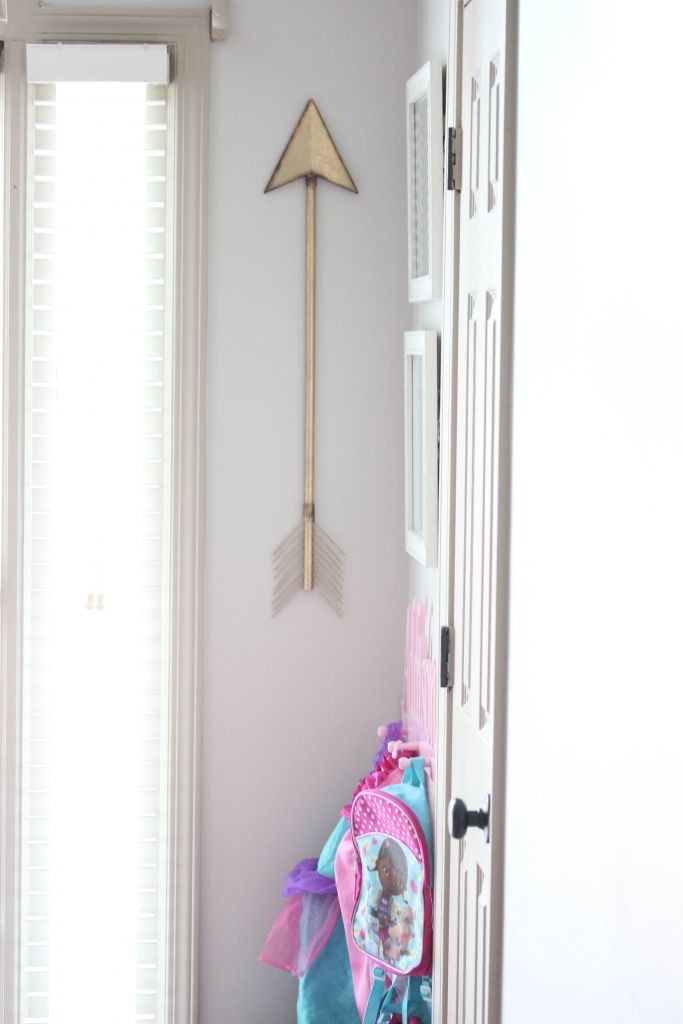 Did you accomplish anything around the house this weekend?
Let me tell you, I filmed my entire weekend to kick off a new series where I upload a vlog of our entire weekend on Mondays. Well went to edit and all of my footage got lost. I guess I'll try again next weekend 🙁