You would think as many shows as I watch on HGTV coupled with all of the home  blogs that I read that I would be more sure about my décor decisions. Let's not forget that my bestie Erika Ward from the old days of riding the city bus after school and stopping by the corner store for Laffy Taffys is one of the best interior designers I know, yet I continue to be unsure about design decisions in my home.

I have come to the very real conclusion that ODing on insane amounts of home decor centric media material does not make one automatically design inclined. I have the hardest time making decisions regarding decor in the house but I've been telling myself that we are the ones that have to live here and if it looks good to us me, then everything is okay.
..I guess.
A few weeks ago I mentioned I had new pillows for my sofas coming. I won't tell you how long it took me to make a decision and then I was on pins and needles until they got here wondering how they would look. See, I decided to take a walk on the wild side and deviate from my usual plain pickings and try my hand at mixing patterns.
When they got here I shot Erika, a text asking of they went and she said yes. The new pillows are the smaller ikat ones. She did make the suggestion that I replace the throw with something plain and neutral in color like a cream or dark beige.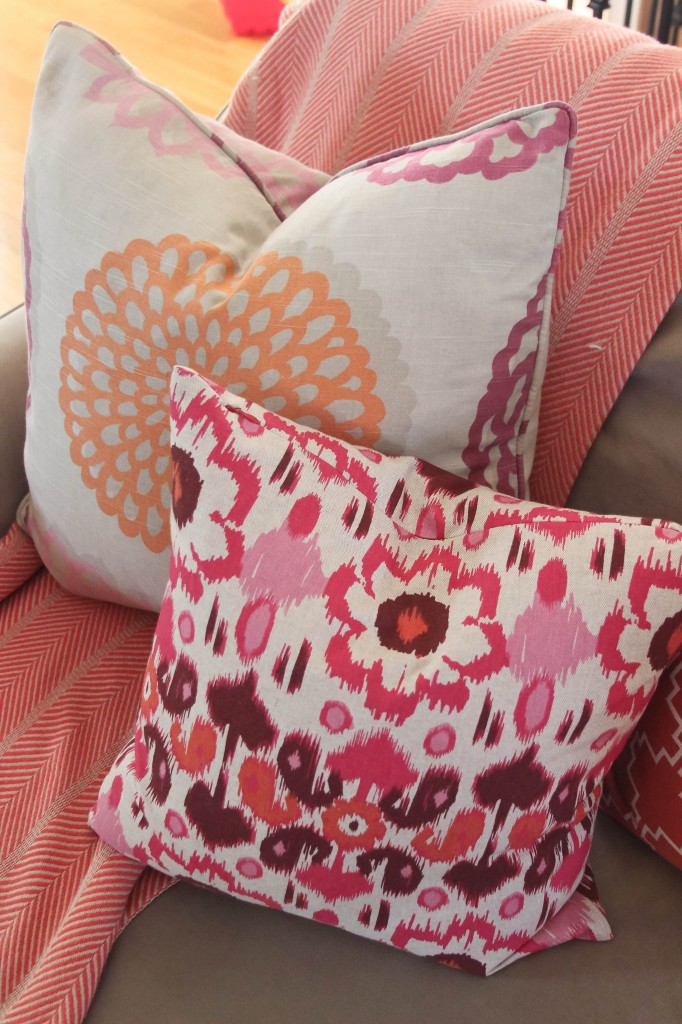 I only got two of the ikat pillows, the other one is on the other sofa . Just realized I should've taken a photo showing both sofas…oops.
They've taken a minute to grow on me, I honestly think once we get the walls painted it will make a huge difference. I sure hope that day comes soon….says she who taped her son's room nearly 3 weeks ago, has the paint and has not yet picked up a paint brush or roller.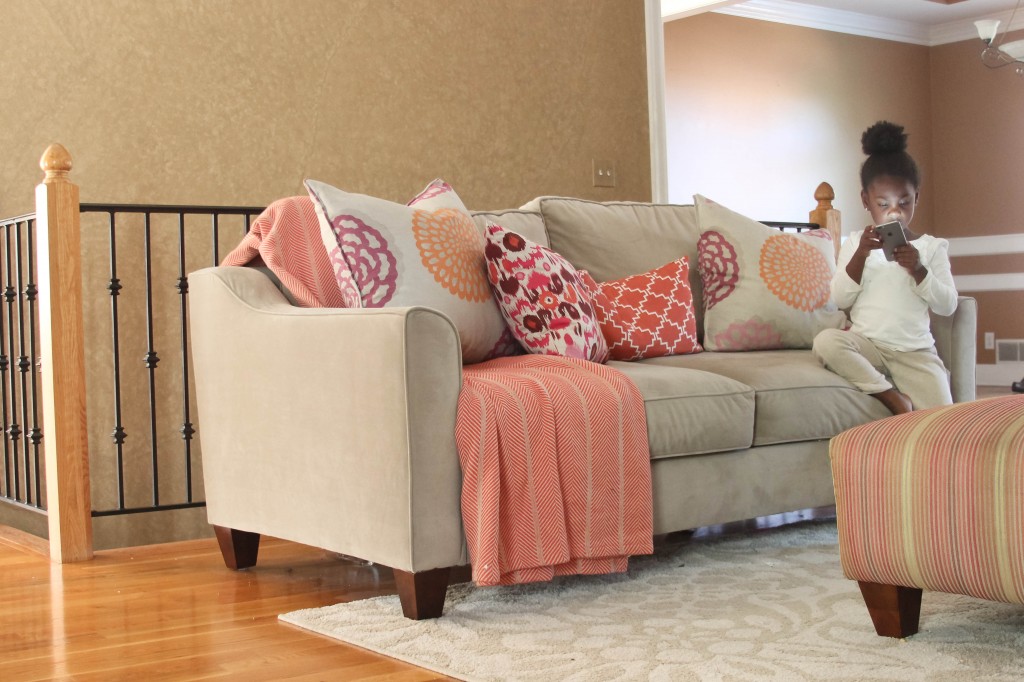 Do you find it hard to make decor decisions as if your life depended on it?!