As much as I love rolling back my sleeves and putting a little elbow grease into projects in our home, I've found I can't reasonably be held to a time frame in most cases. My genius needs time to breathe, and be indecisive and mull over ideas and Pinterest pins all while taking bitty steps here and there to develop my masterpieces. I mean Rome wasn't built in a day or a weekend and neither are most of my projects.
A few weeks ago I revealed the very beginning of our hallway makeover in this post. I've been diligently working to get it completed and joined a few bloggers in a fun "Spring into Action Bloghop" where we vowed to complete an unfinished area in our home. If you are visiting from Nicole's blog, She Does a Bunch thanks for stopping by! Let's just say I didn't quite "finish" my area but it has come quite a ways from this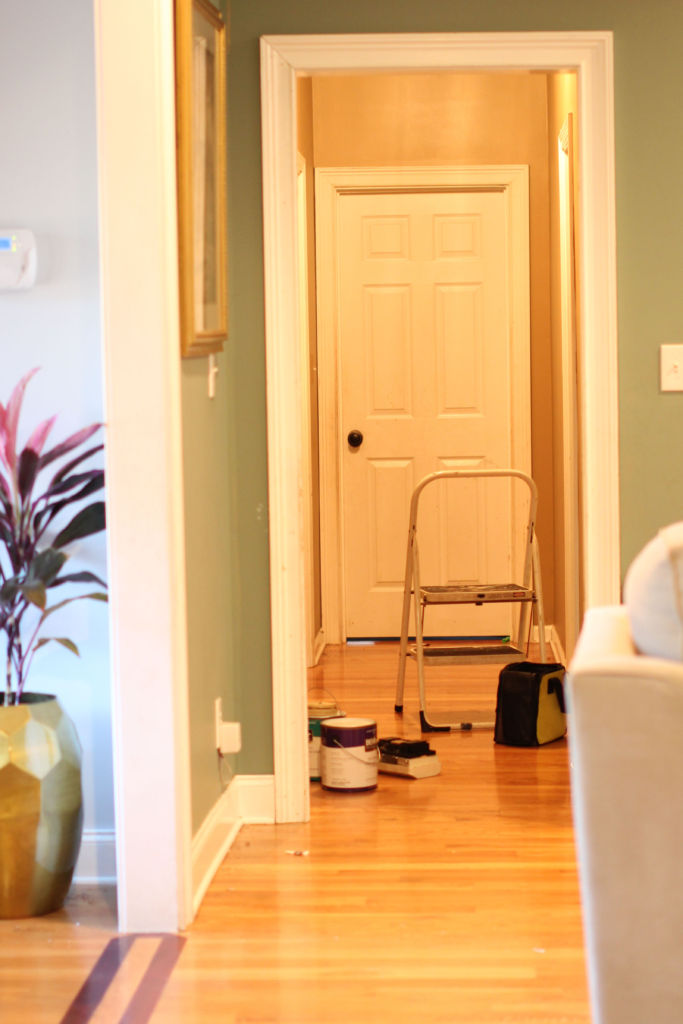 to this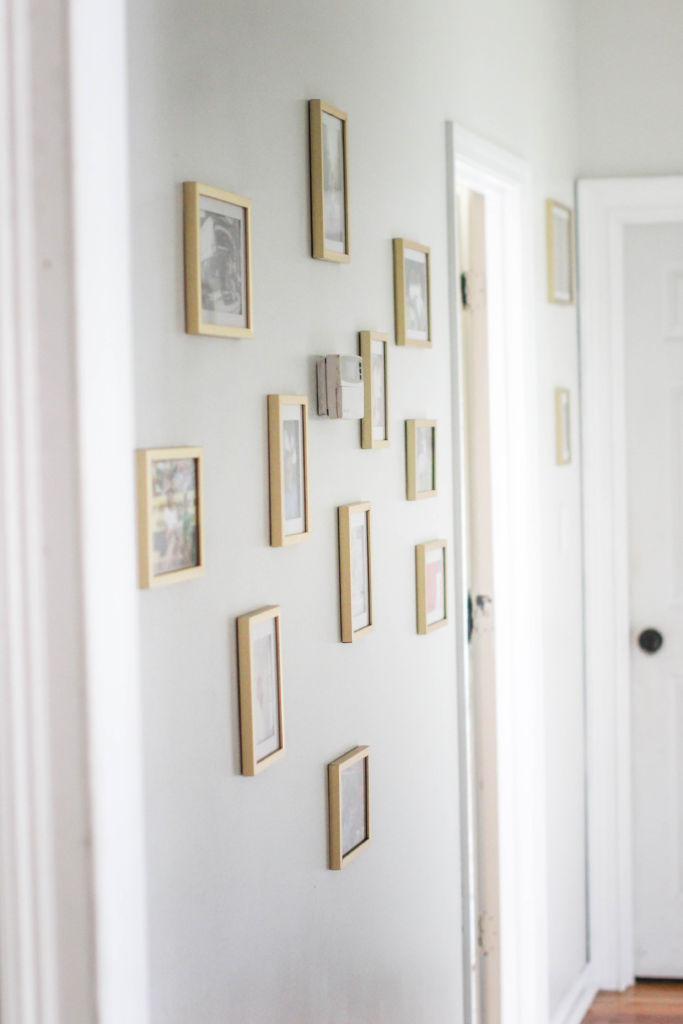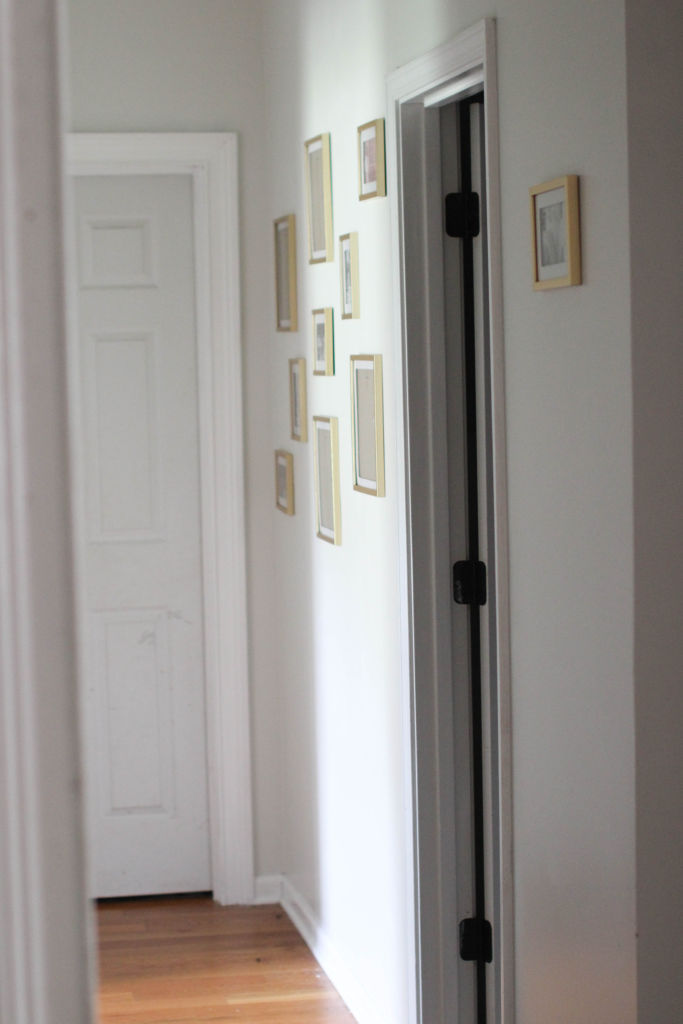 A major part of the hold up is I decided to use Dollar Tree frames and let's just say I can't seem to find more in the larger sizes I need to properly balance everything out. I'm still searching Dollar Tree stores for 5 x 7 and 8X10 frames. Holler at your girl if you find some in your neck of the woods, I'll happily send for gold frames.
….and before you suggest looking online, I did and conveniently they aren't carrying this style.
I've managed to get quite a few up and print out a few photos. I have so many photos, and finding the perfect ones to display has been a little harder than I imagined….see indecisive reference above.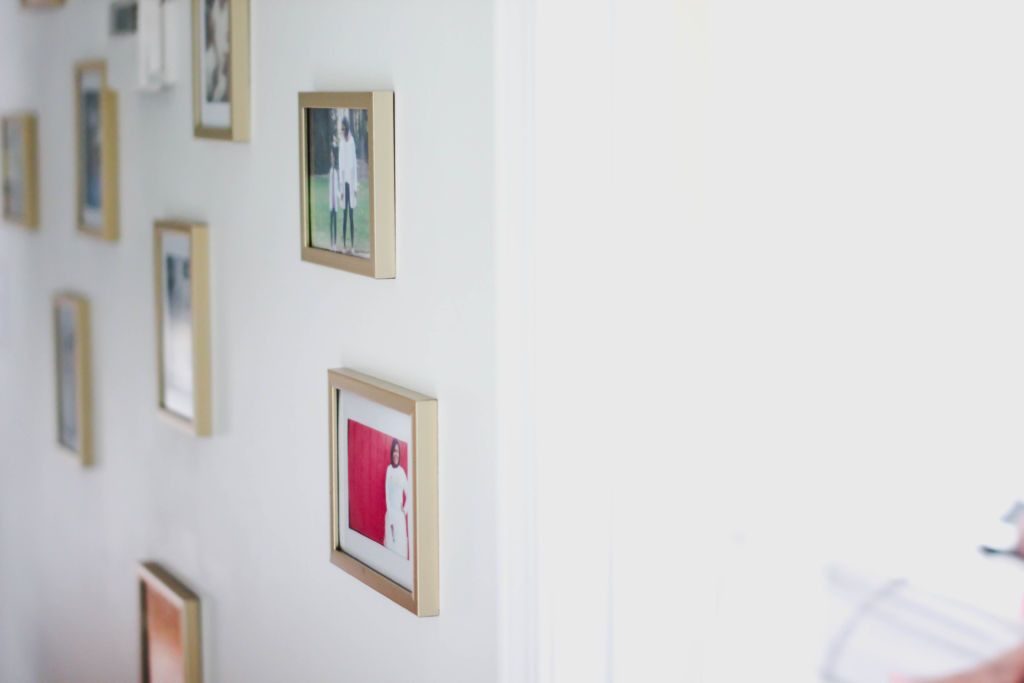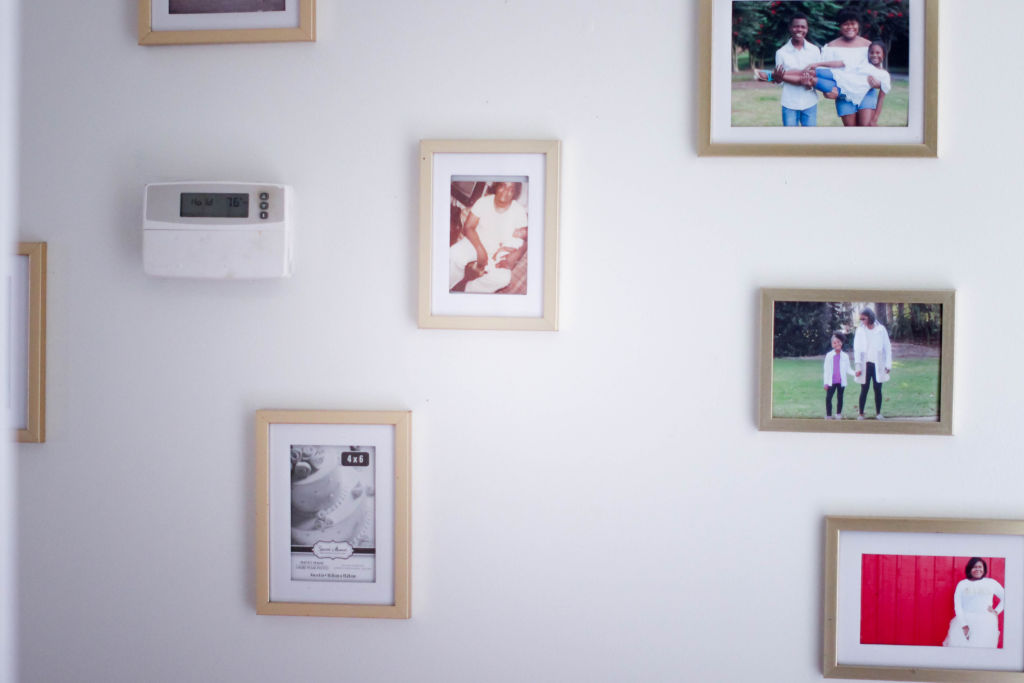 I'm still searching for the perfect runner. The doors still need to be painted, the light fixture replaced and we will be replacing all of the doorknobs and painting the ceiling. These things will come together in the following weeks. Please don't ask me for a definitive date for this to get completed because I've decided to move into my office and start making that place over.
I got this.
Please be sure to swing over and check out Kendra at Three Bean Circus and her Pantry Makeover. Also be sure to check out the other ladies and see the amazing transformations they've done. They've managed to complete their projects!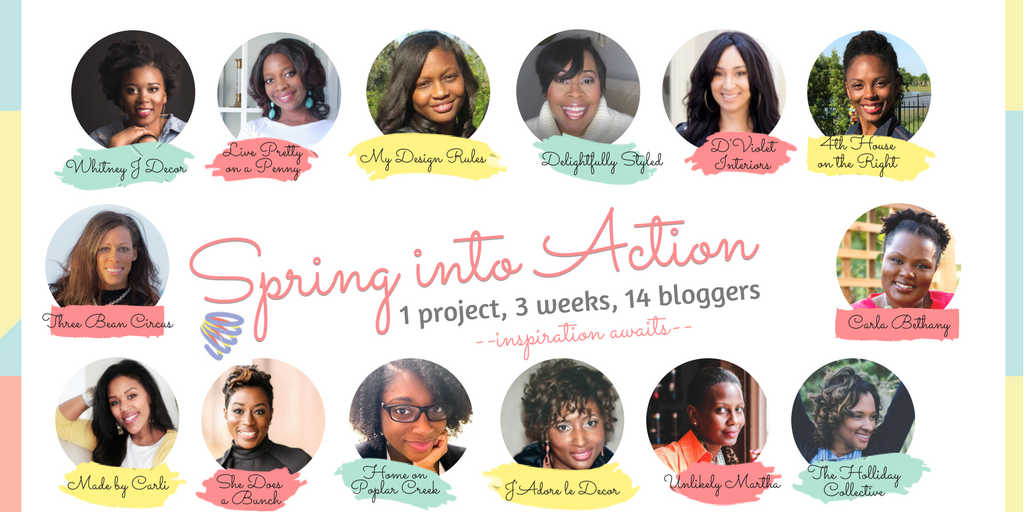 Here are the links to their projects
Erin Live Pretty on a Penny:  Upstairs Hallway
Carli |Made by Carli:  Mini Mudroom
Crystal |The Holliday Collective:  Budget Powder Room Re-fresh
Nicole| Home on Poplar Creek:  Pantry shelving and organization
Ola |  J'Adore Le Decor:  Quest for a Hypnotic Bedroom
N'Ckyola | 4th House on the Left:  Decked Out Apartment Living Room
Kenyatta |My Design Rules:  Diy Front Door Decor
Arie| Delightfully Styled:  Teen Boy's Room Refresh
Nicole |She Does a Bunch:  Kitchen Update
Kendra| Three Bean Circus: Pantry Organization
Whitney | Whitney J Decor:  Hallway Update
Carla| Carla Bethany:  Home Office/Guest Room Update

SaveSave
SaveSaveSaveSave
SaveSave
SaveSave
SaveSaveSaveSave
SaveSave
SaveSave
SaveSave
SaveSaveSaveSave
SaveSave