I'm moody. Now that's out of the way, I desperately need a space of my own. A space where I can craft and use my sewing machine and spread out my planner stickers, light my candles and listen to my music in peace. Tonight I laid down with the intent to listen to the kids about their day and the next thing I knew it was two hours later, the house was quiet and I was waking up.
I mentioned how I missed out on that free executive desk a few weeks ago, so I lay in bed perusing a few sites to see if anybody had one for sale in my area. Sure enough I came across one in the next town over. I will have to refinish it but it's in good shape and is for the FREE.99. We'll head out to pick it up tomorrow.
With clean paint brushes and a whole gallon of paint left over from the bathroom makeover, I felt the urge to get started on my special space.
I'm taking a break from painting to post this. Currently this is the level of progress. I have a long way to go.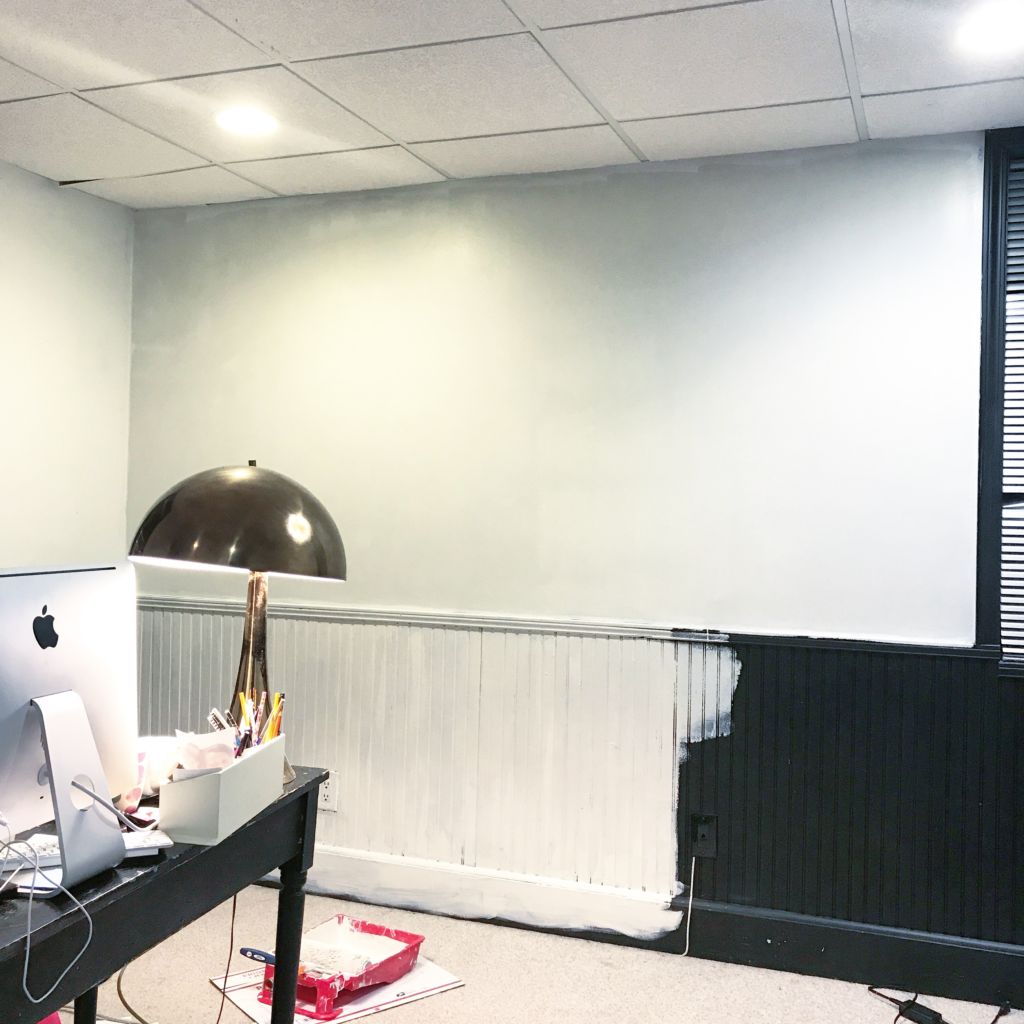 I'm thinking white and copper will be the foundation and I'll bring color in with accessories etc.
My inspiration: