My curtains and I thank Conair for partnering with Unlikely Martha for this post. I have received compensation for this post.
We hosted Thanksgiving again. For the fourth year in a row, family and friends came to our home to enjoy family and fellowship. With hosting, whether it be Thanksgiving or a holiday party, there are a variety of behind the scenes things that need to happen to create a welcoming environment for your guests.
My home has undergone a number of transitions over the past three years, specifically the kitchen. Paint colors, curtains, paint color changes, no curtains. Recently I decided to add curtains again, this time in the bay window area. With Thanksgiving and the holidays on the horizon, I've been trying to make some affordable changes to the house.
If you've ever pulled folded up curtains out of a plastic bag you know that panel has all of the wrinkles and creases, then add in the difficulty of ironing those wrinkles out on a simple ironing board and yes, the struggle gets really real.
After getting the curtains hung up, my Conair Turbo ExtremeSteam handheld steamer came in handy.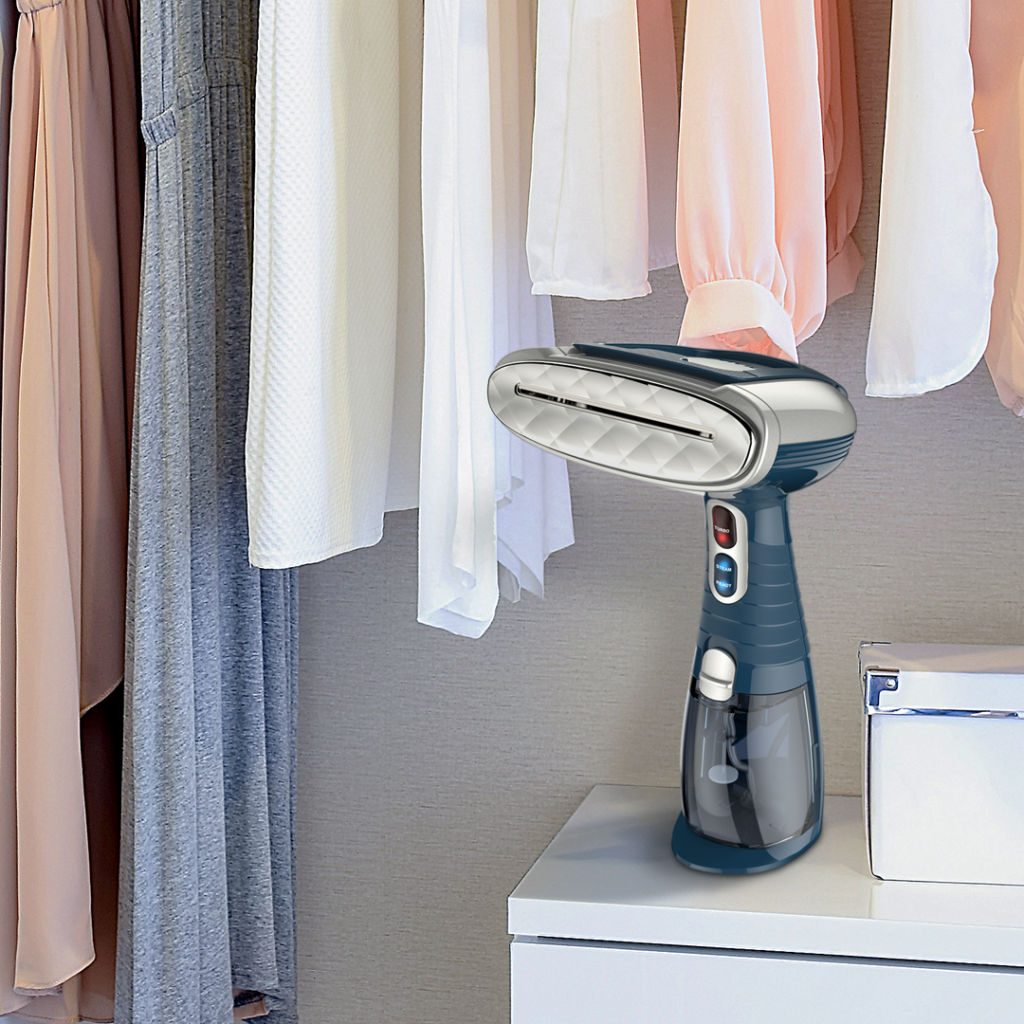 I was able to hang the curtains and then use the steamer to get those stubborn wrinkles and creases out with ease. Unlike other steamers this one stands, this feature was invaluable as I was able to place it on the table as I moved on from panel to panel.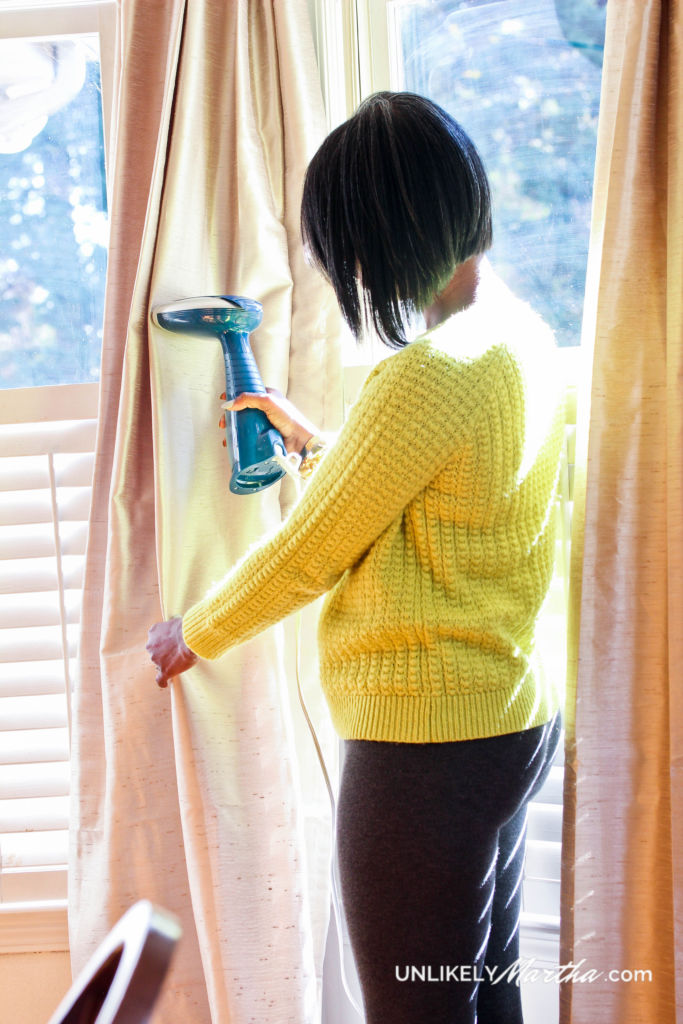 Before guests I arrive I'll be able to use this lightweight steamer for not only the curtains but I can also easily give my couch pillows, tablecloth and even my outfit a once over and be ready in less than 10 minutes!
Save
Save