Nature's Bounty has partnered with Unlikely Martha for this post about creating a healthier future you.
Reflection at the end of the year is something that I look forward to annually. Really sitting and taking note of what went right and wrong over the course of the past year always seems to put things in perspective. These years seem to pass by way more swiftly than before and we all know tomorrow isn't promised so taking mental inventory of gains and losses of the past year while planning for the new is so necessary.
In retrospect we always have so many thoughts about what we could've done better or differently, then that retrospect makes way for resolutions. Resolutions are great but its the action needed behind them that determines whether we succeed or fail. Taking care of our bodies should really and truly be at the top of our lists and Nature's Bounty is dedicated to supporting you on your journey to a healthier future you.
As busy individuals who make time to nurture everyone else, we can find ourselves depleted of the things we need to push toward our own dreams. Making your mental, physical, spiritual and emotional health a priority NOW makes for a strong framework on which to support and build your dreams later.
Personally, I did a great job this year of putting my health first than in previous years but there is still room for improvement. I've started to take  Nature's Bounty® Optimal Solutions® Hair, Skin & Nails Gummies they provide vital nutrients to help support lustrous hair, strong nails and vibrant skin. In addition my goal realistically is to workout at least twice a week. I am vowing this year to maintain my regimen of self care to include not feeling guilty about doing and buying things for myself.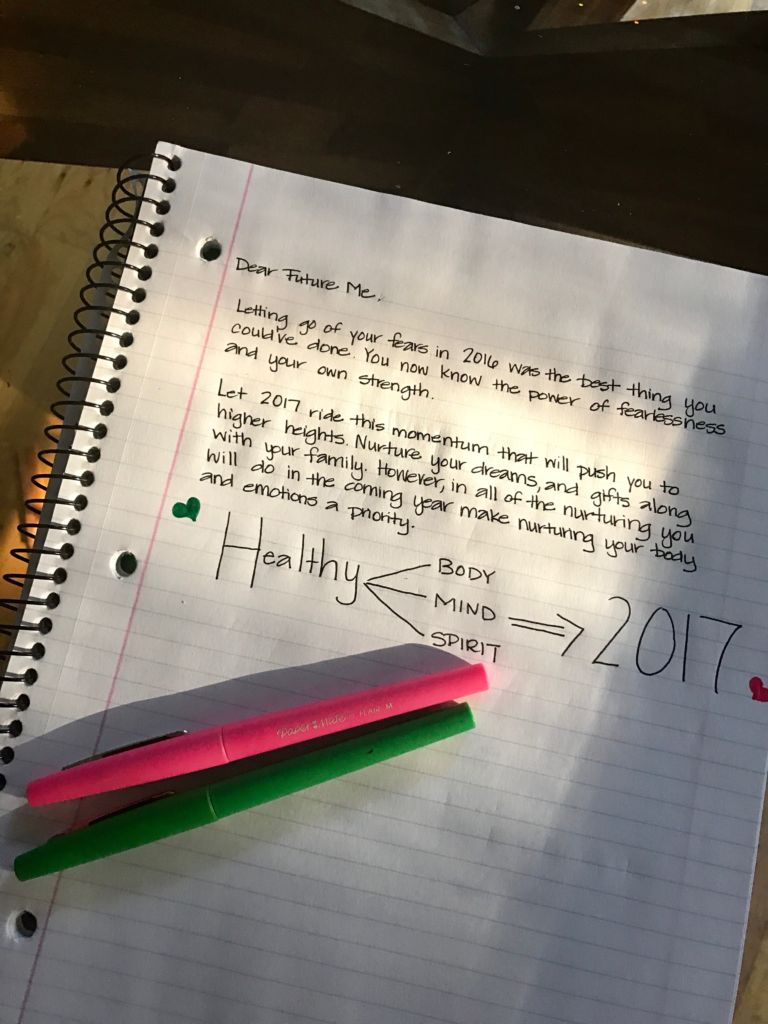 As this time of year is notorious for reflection and planning for the new year, Nature's Bounty is encouraging us to think about our overall health and well being. Giving thought to the long term and setting realistic goals that can be achieved and maintained. With  50 years of supporting better health, Nature's Bounty knows that we're all better off with a healthy mind and body. They support your quest toward an overall healthy body through breakthroughs in nutritional science with the finest ingredients of unsurpassed quality and value.
To up the ante and inspire you to give your all toward creating a healthy body the #DearFutureMe sweepstakes is offering one winner a Better Off Healthy prize pack valued at over $2,400 (including one year's supply of assorted Nature's Bounty vitamins and supplements (customized for your needs), one Fitbit Surge™ Fitness Superwatch, a one-year gym membership and a Mary Lou Retton signed Sports Illustrated cover)
Research shows that you are 42% more likely to achieve your goals just by writing them down! So why not post them on your social media and have your friends keep you accountable too!
Participants are asked to take a photo of a #DearFutureMe letter to yourself or upload a photo with a caption that captures their personal commitment to a healthier future. Participants can enter into the sweepstakes by uploading their entry to https://naturesbounty.votigo.com/dearfutureme or they can post their entry on Twitter or Instagram with the hashtags #DearFutureMe AND #Sweepstakes. Both hashtags must be included to enter via social.
Between the FitBit Superwatch and the gym membership posting a picture to your socials is totally worth it! TOTALLY.
By visiting https://naturesbounty.votigo.com/dearfutureme and making a commitment to your future health, you will also be able to share that commitment in your social channels so your friends and family can support you along the way!
ENTRY DEADLINE December 10, 2016 at 11:59 PM EST
Save
If you'd like to read some reviews and feedback on the different Fitbit models whilst you're waiting to hear if you've won, I'd recommend you to visit https://mobilemob.com.au. You'll be able to read the positives and drawbacks of each model, helping you to make a more informed decision on which model you feel is best suited to you and your lifestyle.